Today, we have a real treat of a workspace tour for you! This divine space belongs to WA interior designer and stylist Kim Pearson who just oversaw a beautiful revamp of her new space in the heart of Perth's design hub, Chelsea Village in Nedlands. Come inside…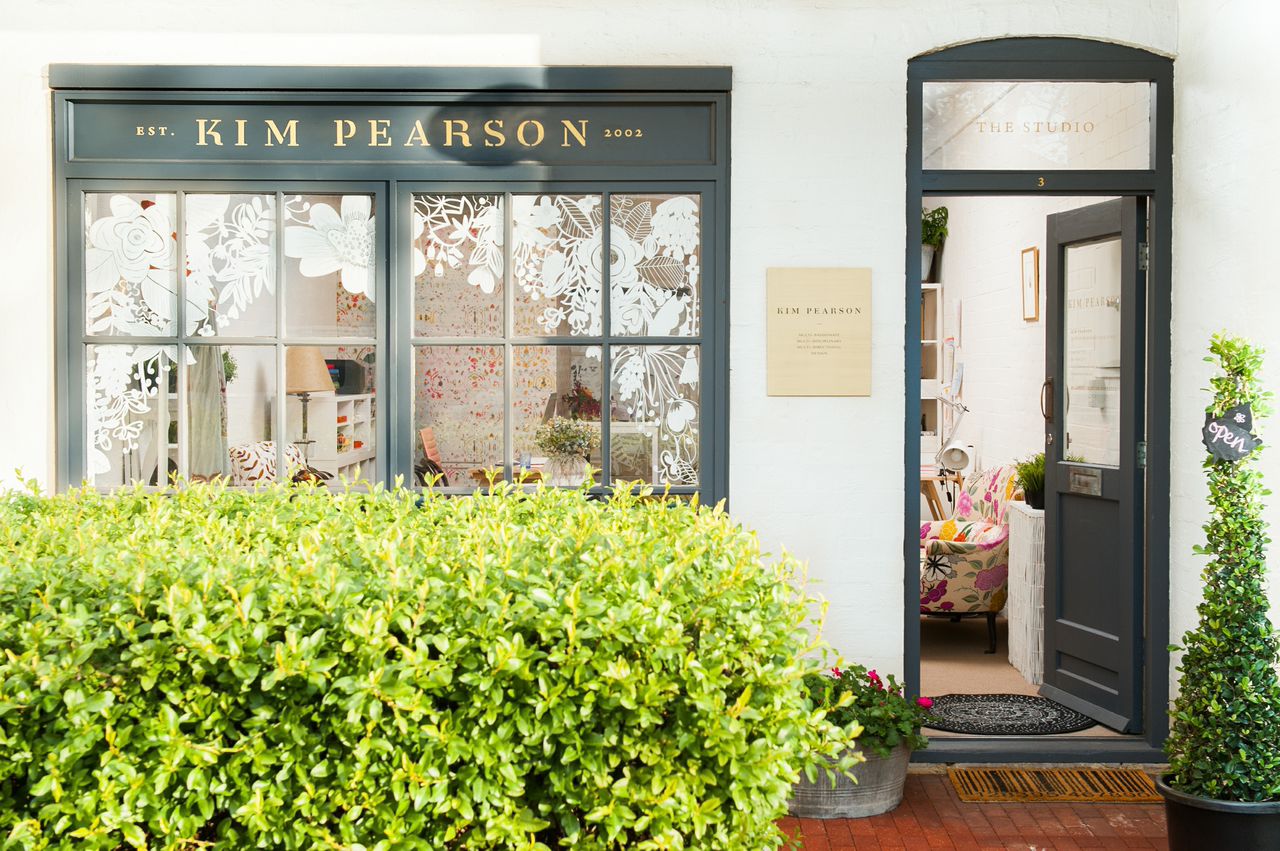 Kim approached her own studio with the same meticulous attention to detail reserved for her clients' projects. "I used a combination of existing and new pieces — a 19th Century French sofa re-covered in floral linen, a Victorian English armchair recovered in a beautiful autumnal watercoloured Italian cotton, a new custom feather-filled sofa upholstered in vintage teal velvet designed by me, and an oval extendable pedestal table purchased for $50 (yes!) on Gumtree that I had sprayed satin white for client meetings."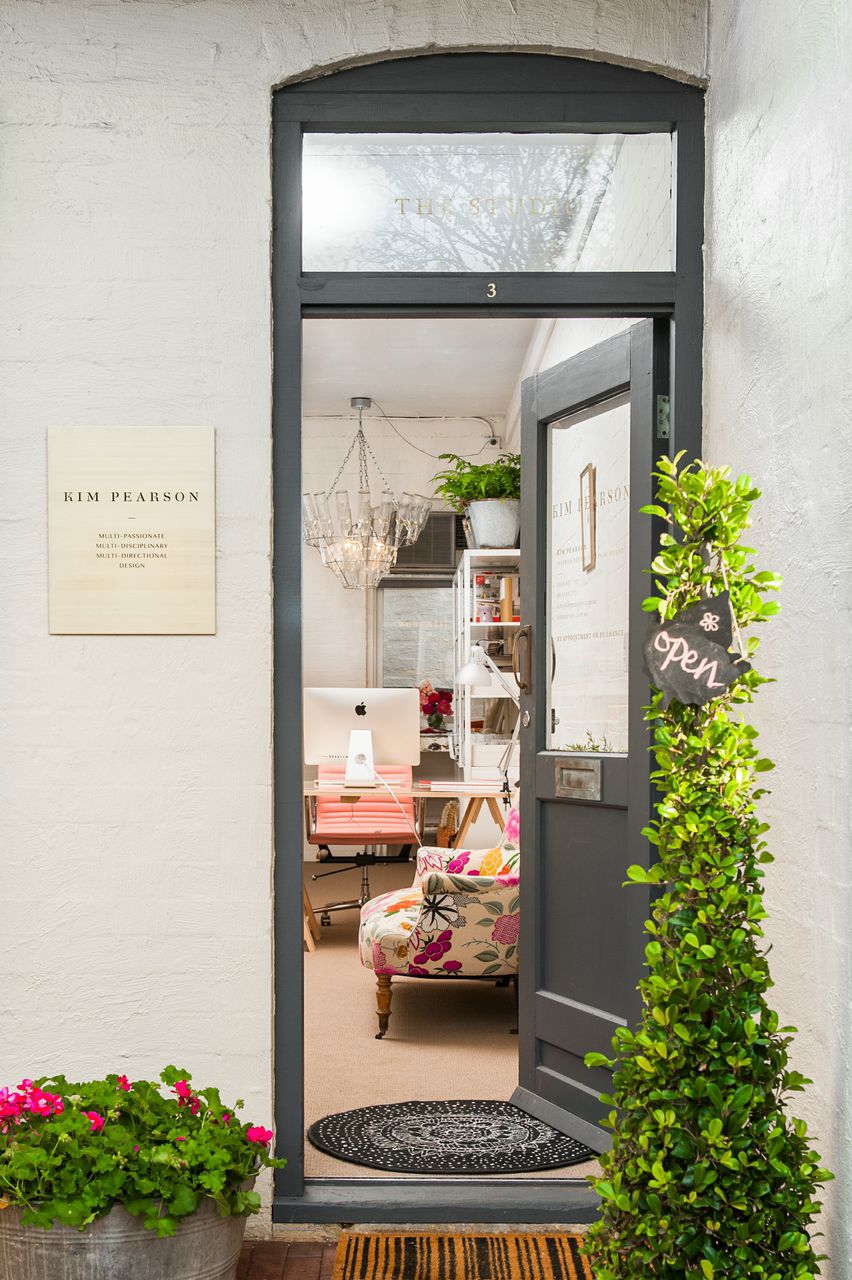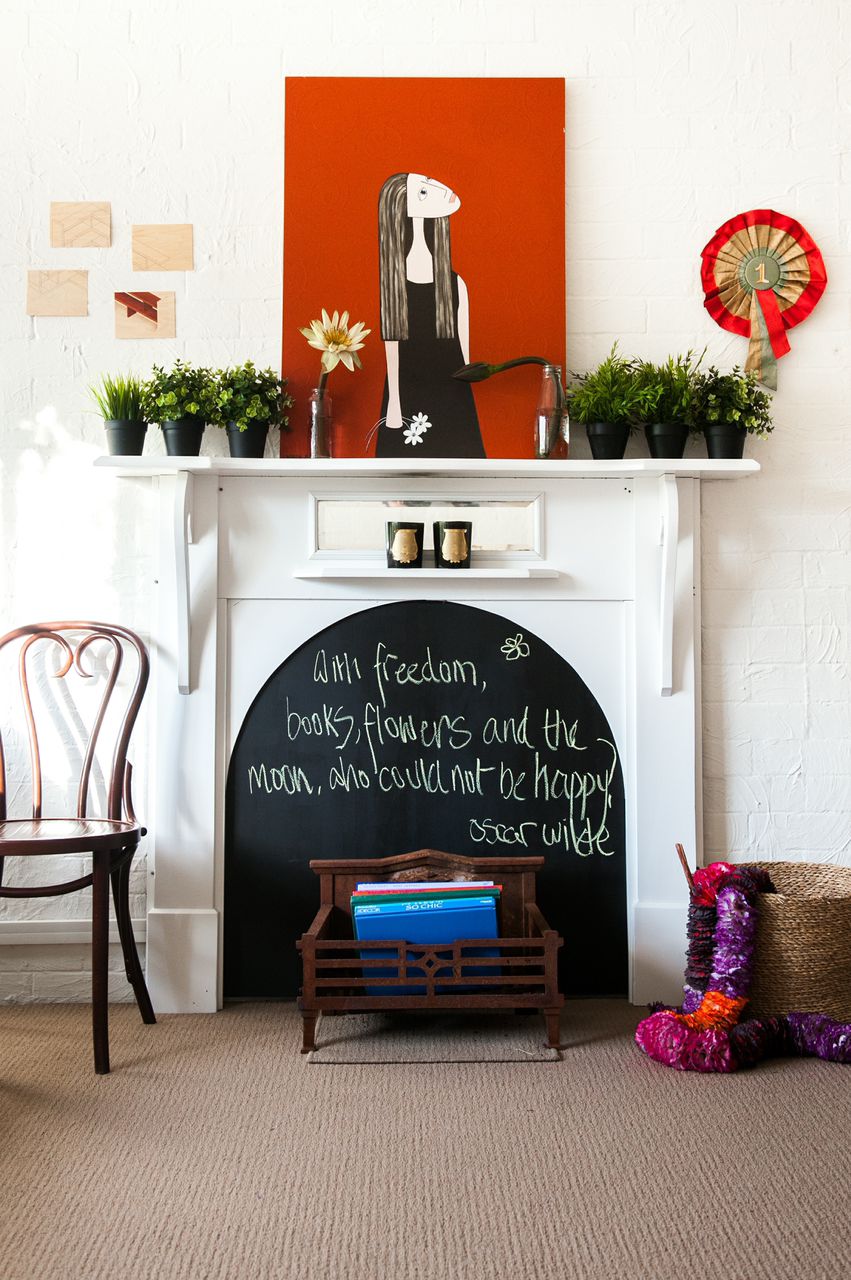 There's also classic French cafe chairs, an old fireplace she found, painted white and filled with blackboard in place of the fire, custom pine trestle tables and Ikea shelving. "I also collected lots of beautiful, precious and not-so-precious vintage and antique china for tea, coffee, cake and client lunch meetings." Don't you just wish you were one of Kim's clients?!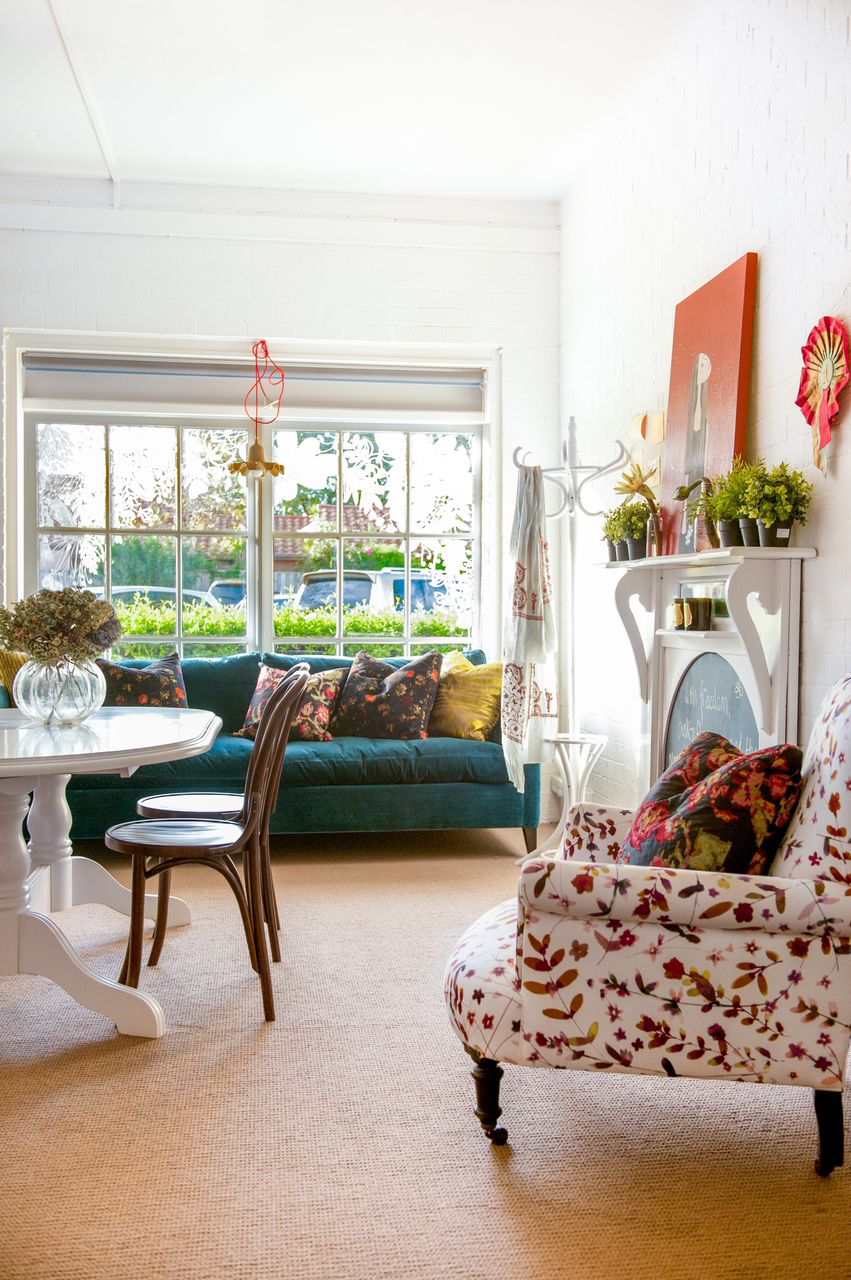 Local printmaker Magali Dincher, of Beau est Mien in William Street, Northbridge, was commissioned to paint the florals on the front and back windows. "I wanted the studio wrapped front and back with flowers for winter — why not!? — as a celebration of beauty and joy. Goodness knows we need it with all that's going on in the world. I thought it would be fun and make me, and others I hope, happy."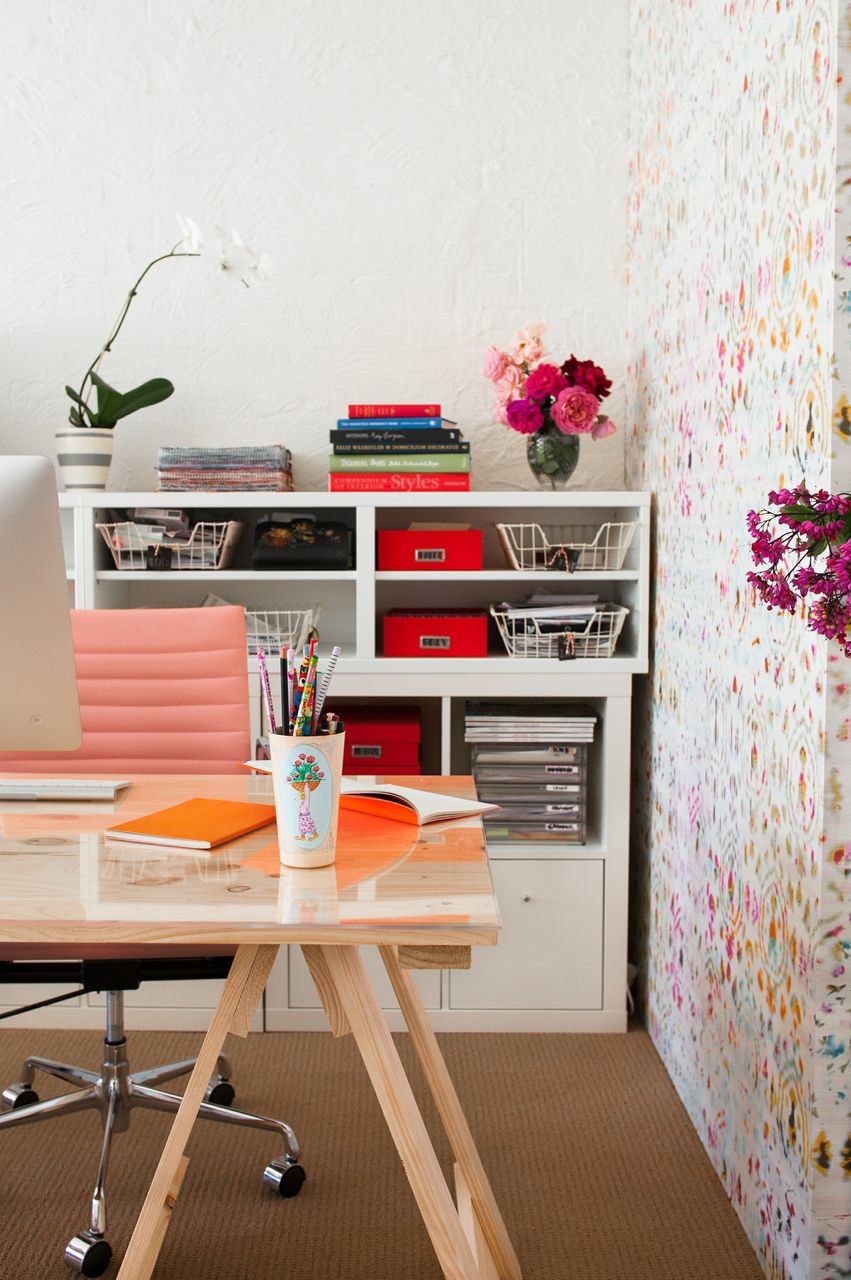 This space is not your average studio/office/showroom. In fact, Kim calls it a multi-passionate, multi-disciplinary, multi-directional design service for interiors! "We are a truly bespoke boutique practice and bring each and every client and project the finest attention to detail and results — beautiful, exciting, original and functional," she adds. "We've recently completed some fabulous and diverse projects from the first ferry re-launch of the iconic Rottnest Express ferry fleet, to a Fremantle harbourside cafe and grill housed in an original cargo shed, to a series of beautiful family Perth homes, character and new."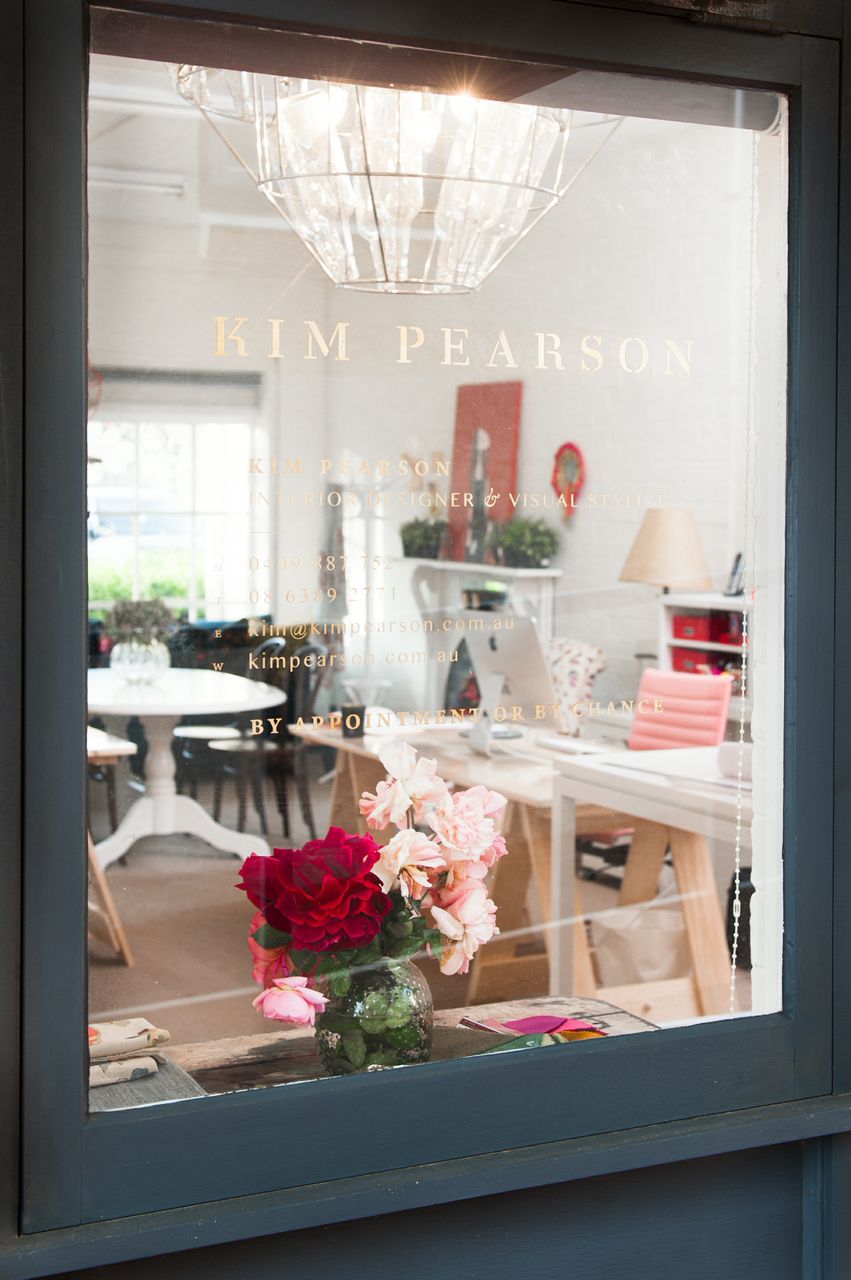 Established in 2002, Kim Pearson Design's new 2014 home is conveniently within easy reach of some the finest fabric agencies and designers in the state. Open by appointment "or by chance," prospective customers are always welcome to pop in for a chat and a cup of tea or coffee (and cake!).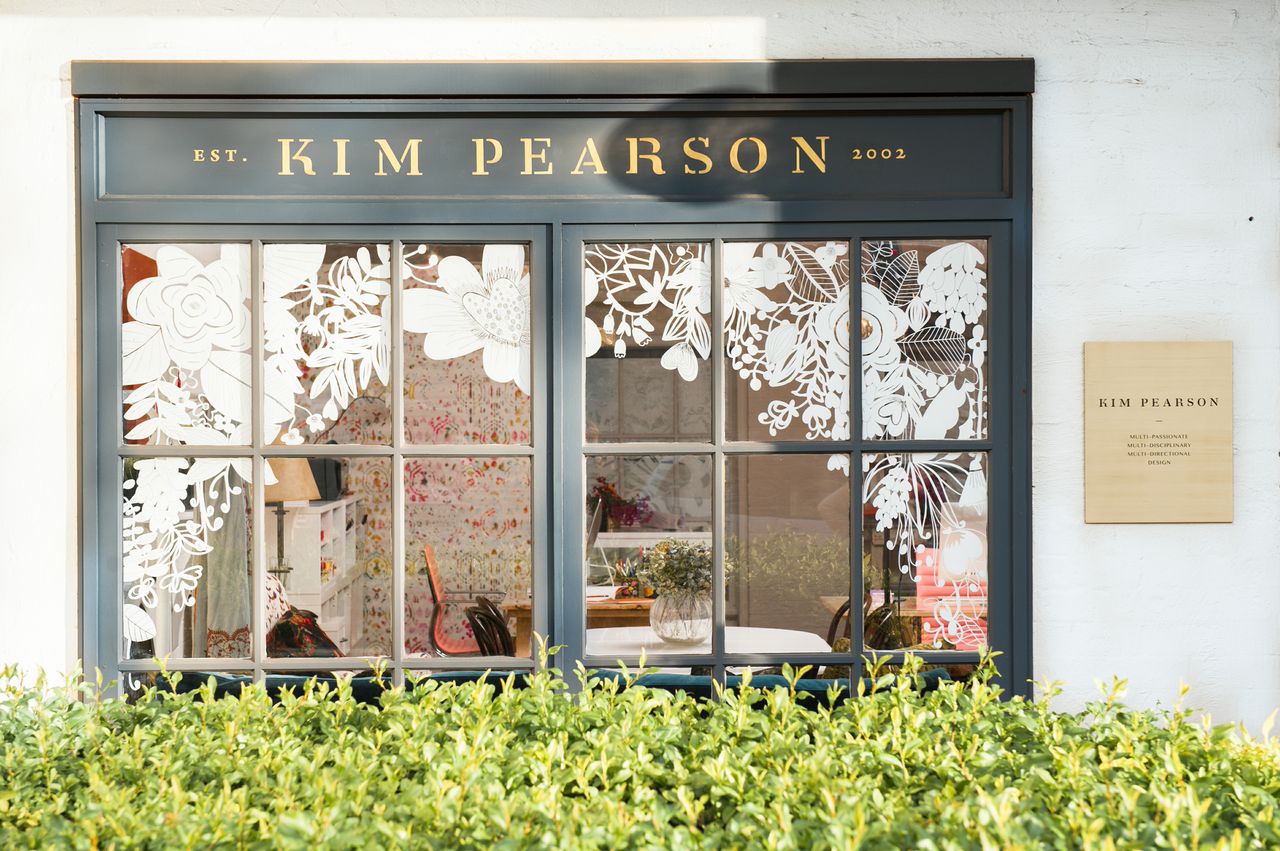 Kim Pearson | Suite 3, Chelsea Village, 145 Stirling Highway, Nedlands WA 6009.