With 110k Instagram followers and hundreds of happy little customers, children's interior designer Kate Sparks, has amassed quite the following. Creating gorgeous rooms for kids of all ages, through her business Little Dwellings, I, like many, have always longed to take a peak into her own home. And today, I finally did!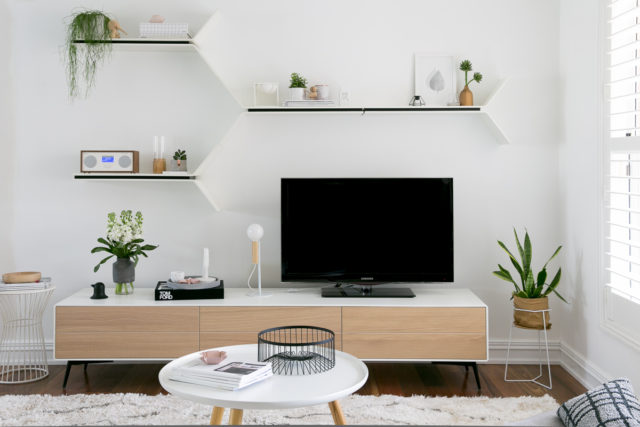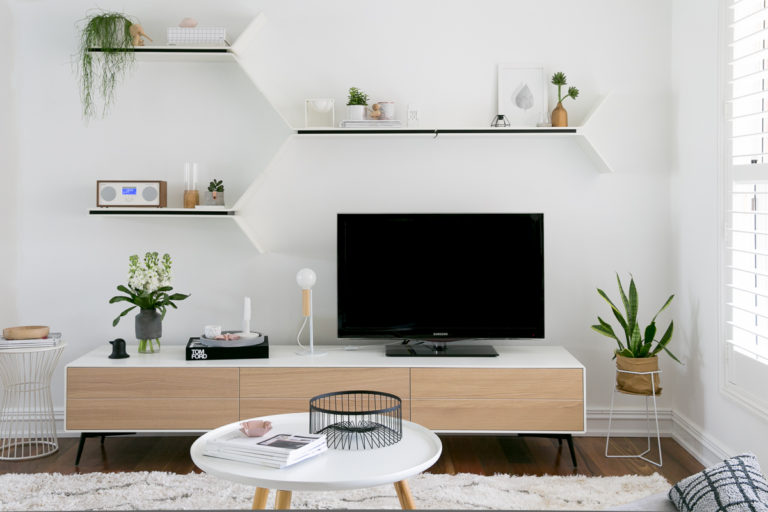 Located in Sydney's Hills District, the home has always had a special place in Kate's heart, belonging to her grandparents until 2011. "My hubby, Jono and I bought it from my Nan just before we had our first child four years ago. The style of our home is strongly influenced by them, having a strong Scandinavian design which is my Dad's family background. My hubby and two kids, Georgia and Harry, love living here."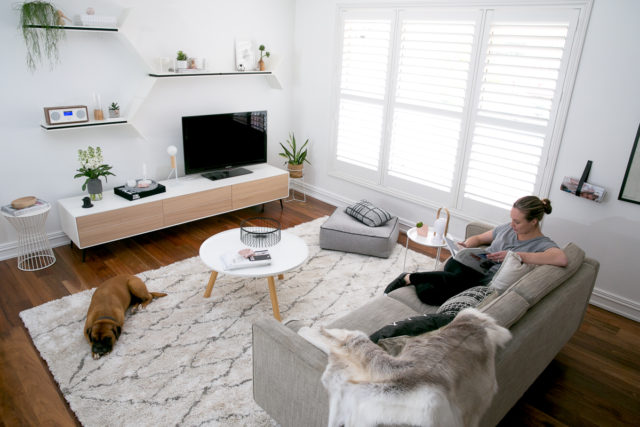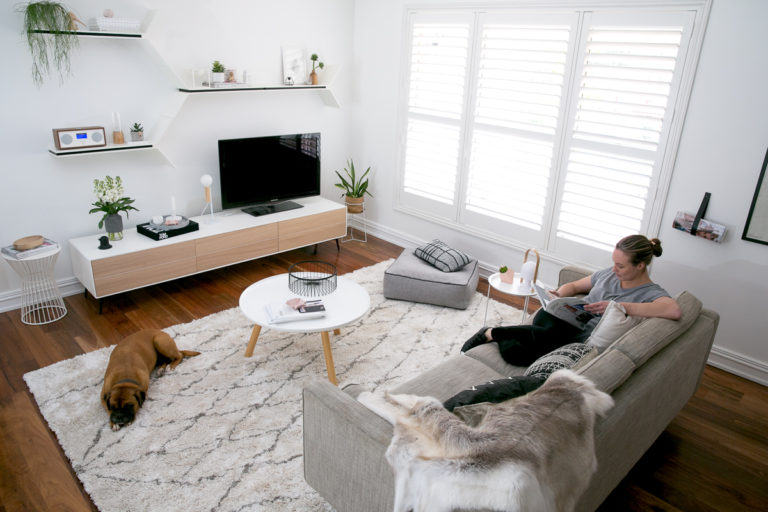 [contextly_sidebar id="YFOfH5eLHbDNxSTIDvajqHQxg2ctscEi"]With the design process being a journey of renovations and constant layout changes, it was important for Kate to create a home that best suited her growing family. It is for that reason, she favours her living/dining area, which was recently extended into the garage to accommodate a play area. "We spend so much time in there. We recently extended our living space into our garage (which we never used for our cars) and converted it into a playroom for our kids. This joins the living/dining room and playroom all together — definitely my favourite area of our home."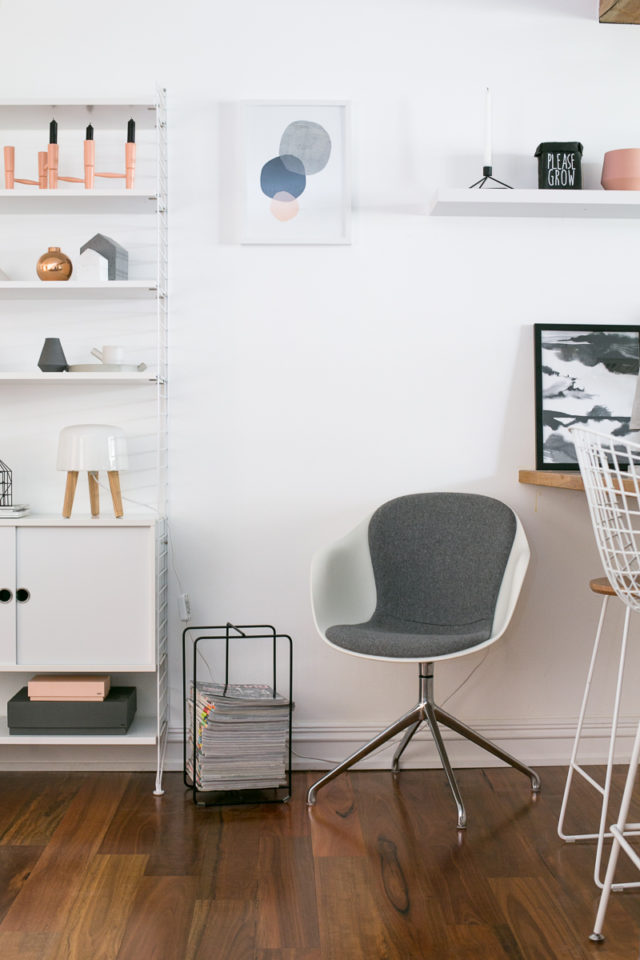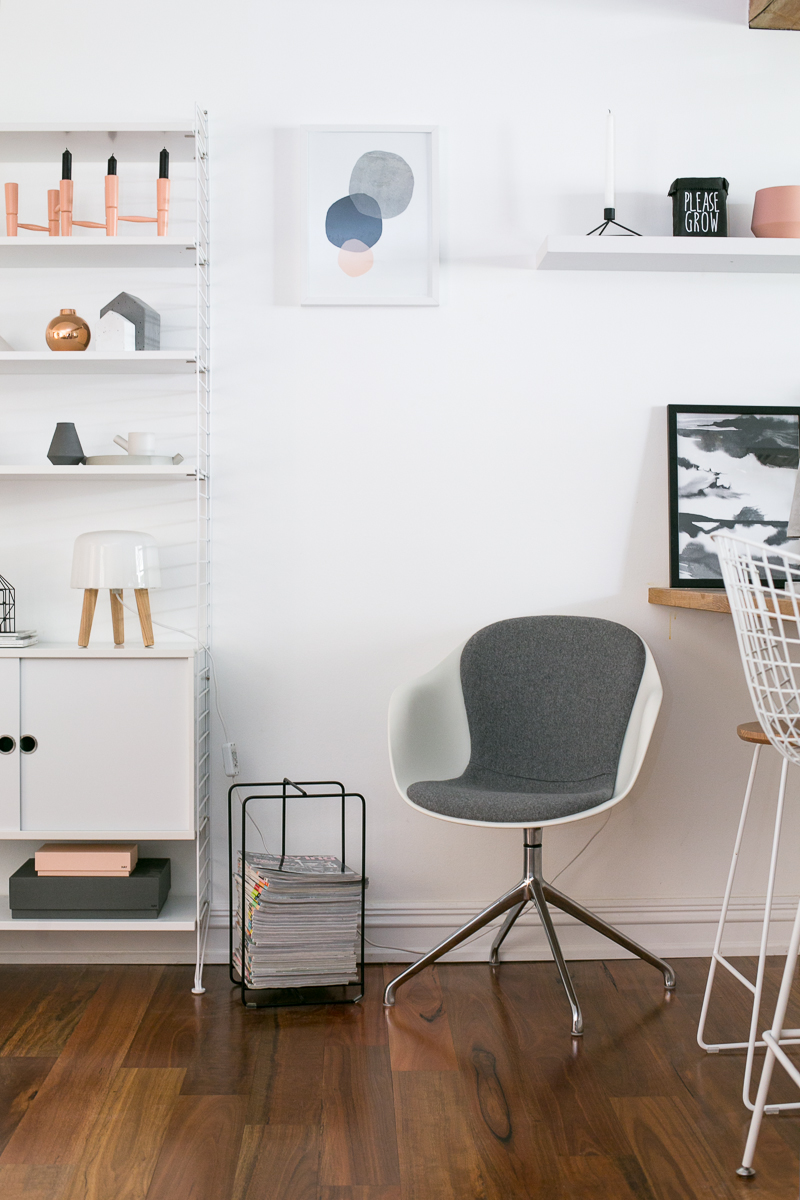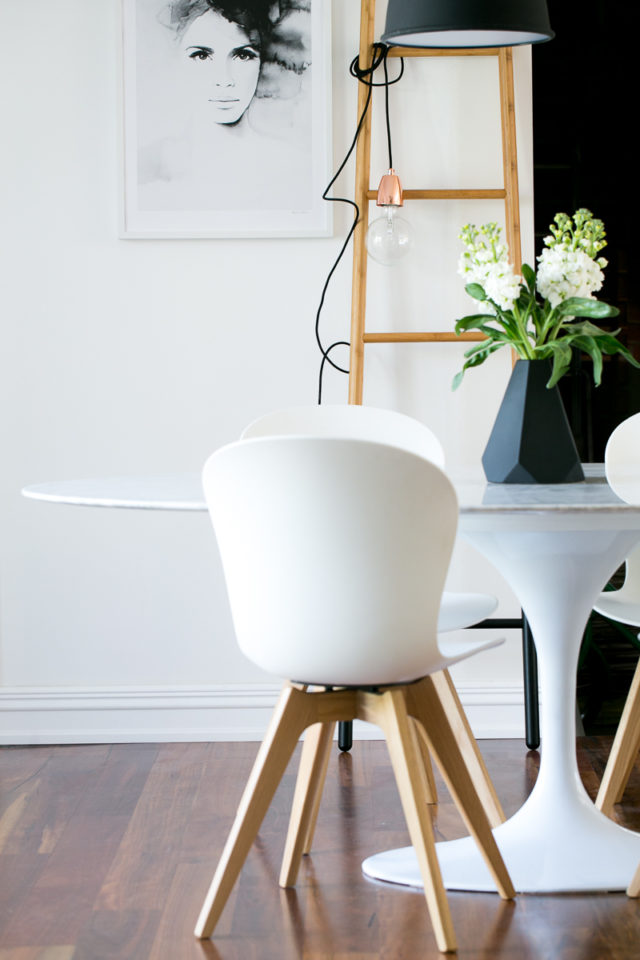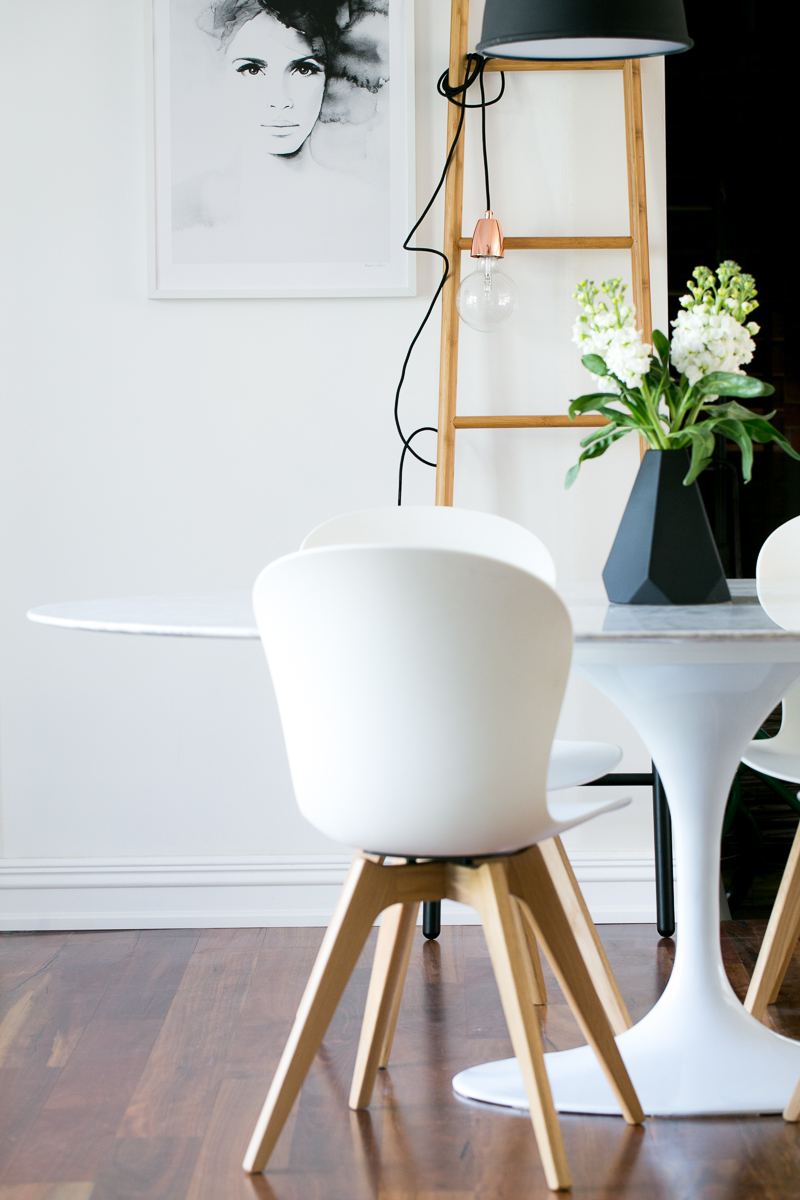 However, it wouldn't be a real reno if there weren't challenges! And for the living/dining area, that appeared in the form of structural walls. "The biggest hurdle we faced was needing to consider structural walls. This is when the exposed beam idea took place to create a feature piece where structure was needed."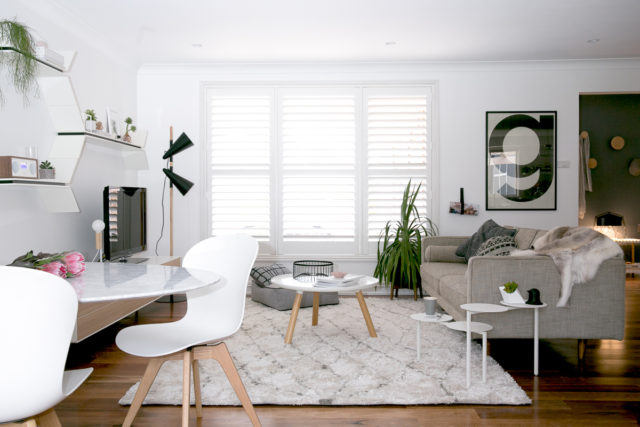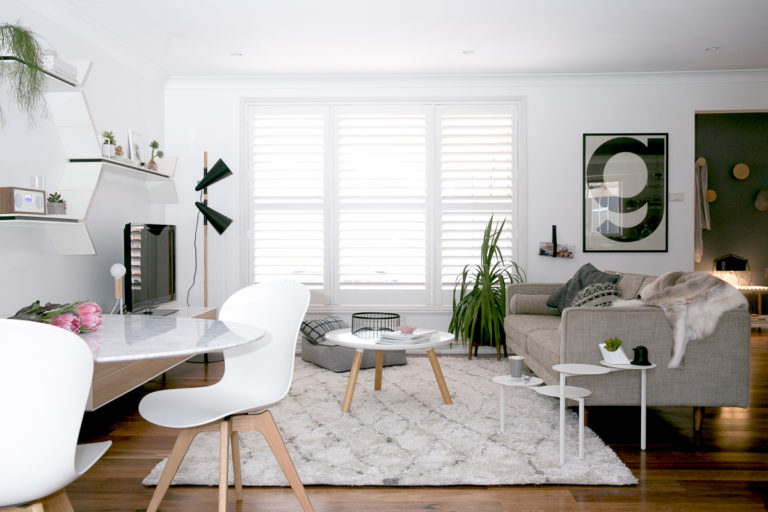 Now with a layout that's open and airy, Kate, like many of us, wanted her home to be functional for family events and open plan for modern-day living. However, for those that can't afford (the money or the time) to make those big structural changes, Kate still has some tips for giving your home that new and fresh feel: "Decide on a theme or a style you are trying to create. Once you have settled on something you like, you should prioritise the big items you want to change first. If you are on a budget it may take some time for all the items to be purchased and the room to come together, so just keep that in mind."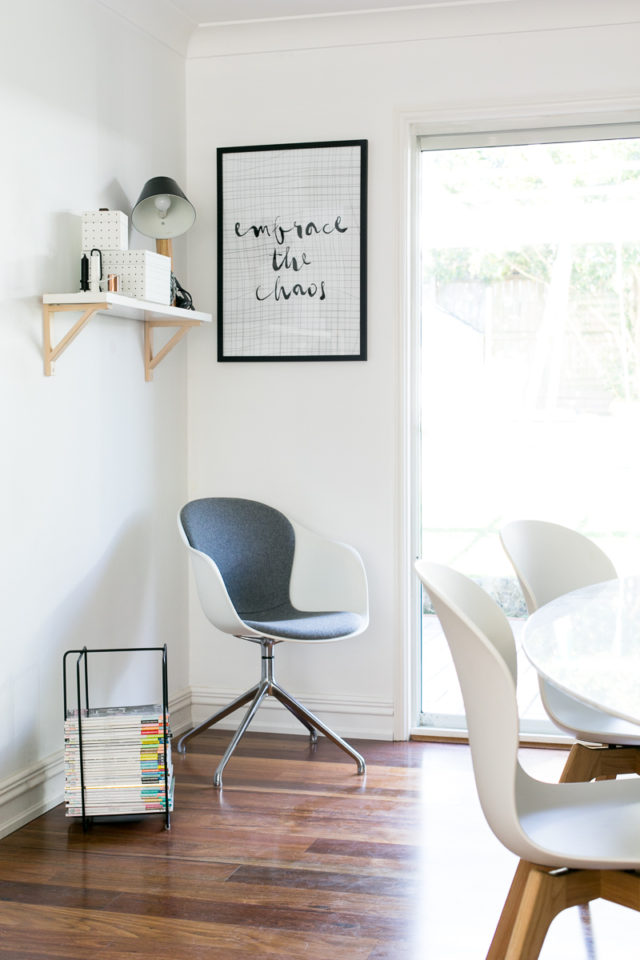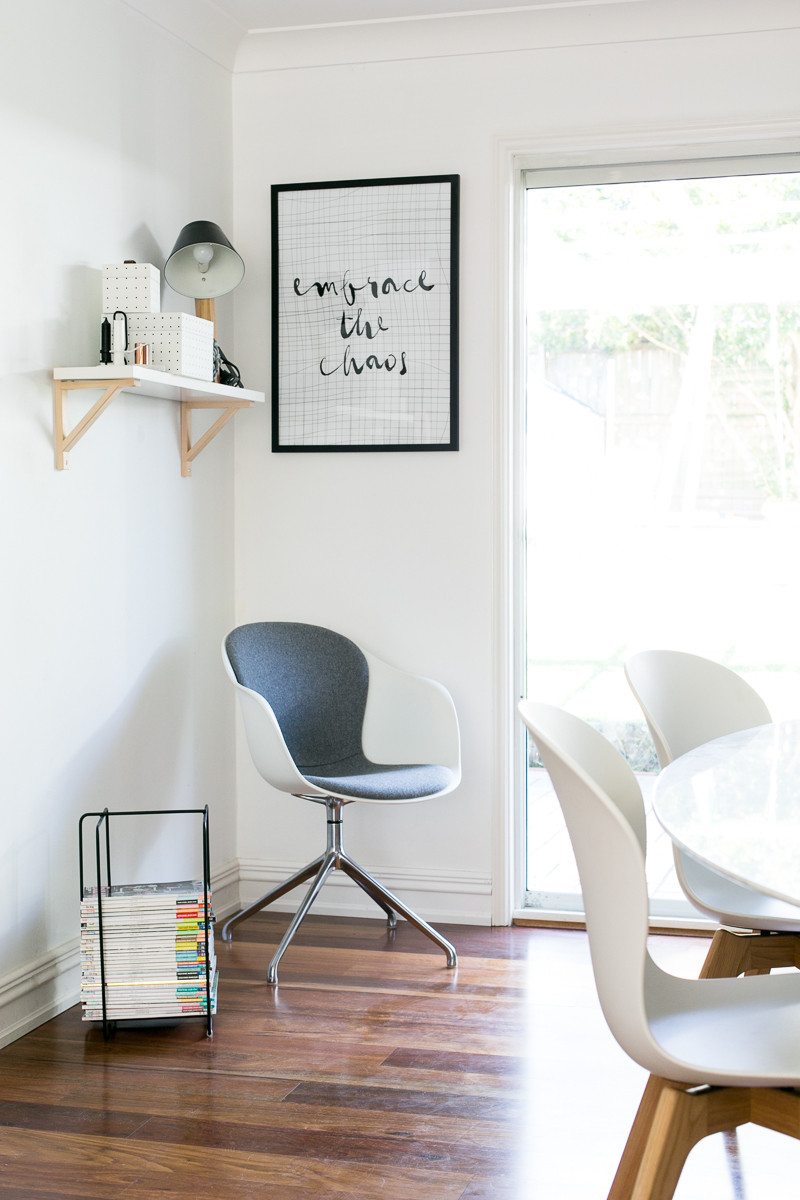 Before you ask, much of the furniture shown is available from BoConcept, including Kate's favourite piece, the entertainment unit.