I once met a woman who spent every Saturday morning going to open houses. The thing was, she wasn't looking to buy… she was just nosey! And while I haven't gone as far, I too love a sticky beak (probably why I'm so suited to this job) and I can't help but ogle at the Two Halves House in Ballarat, Victoria.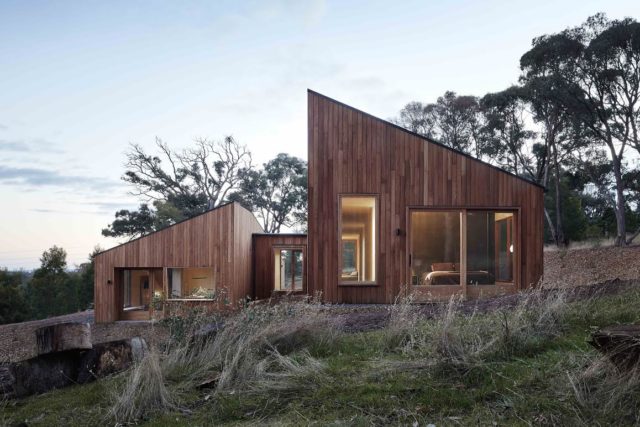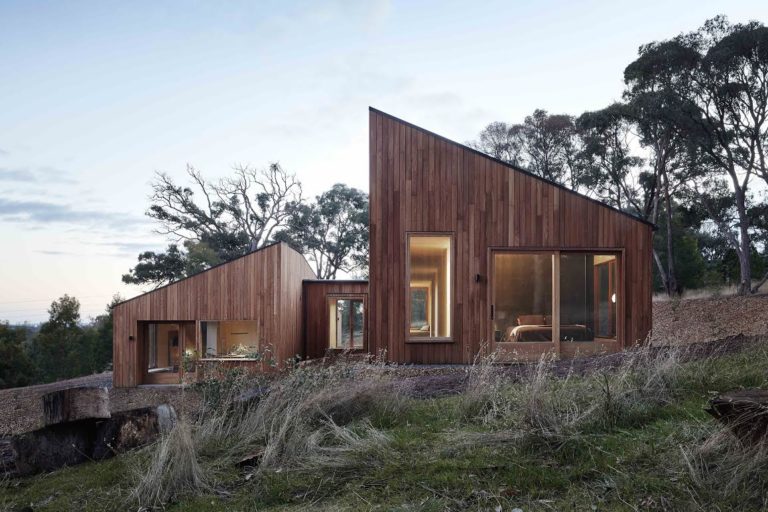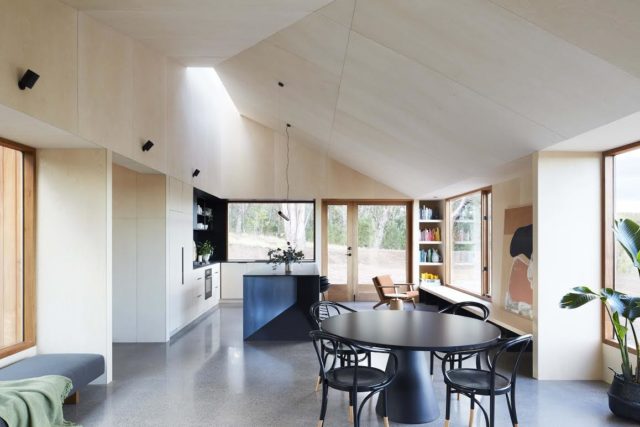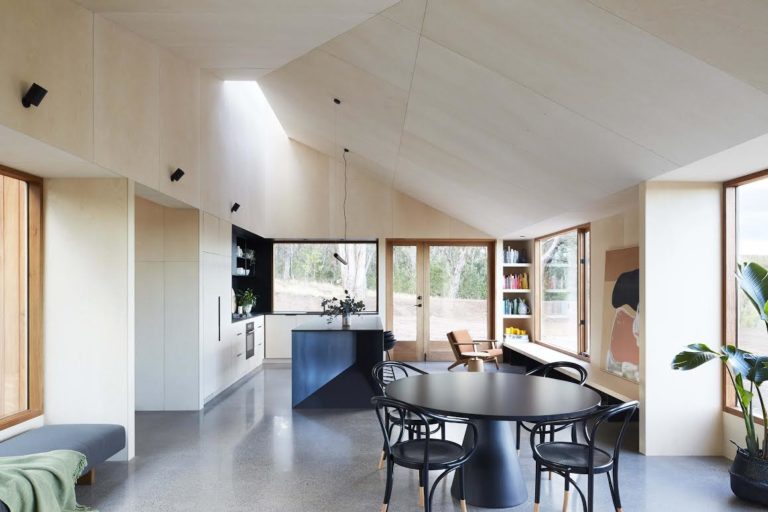 Taking the ubiquitous pitched-roof country house form and splitting it in half, the Two Halves House sets up a close relationship with its bush setting. The two halves of the house are offset from one another, improving its access to northern light. The upper pavilion houses an arrangement of bedrooms and bathrooms, and forms the more private part of the building, while the lower pavilion is the more public side of the house with a large, open living space, and views to the south.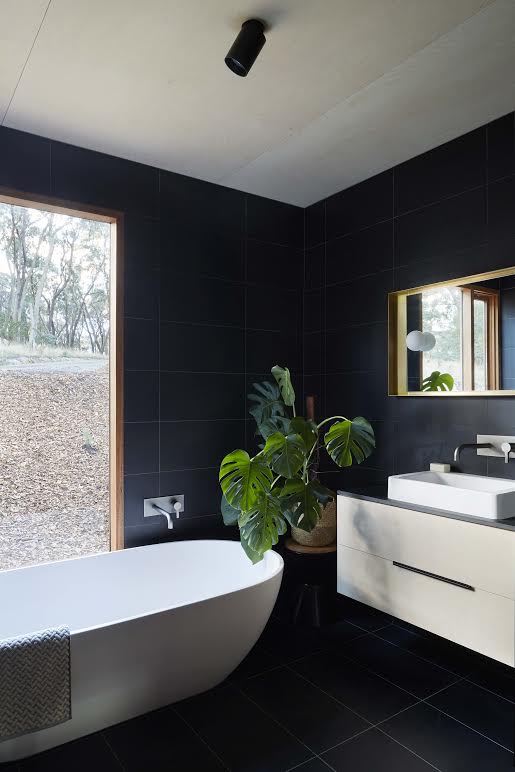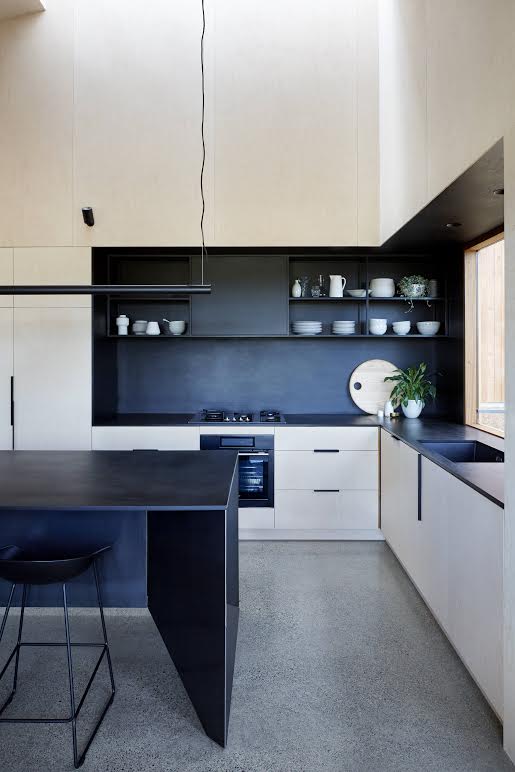 The landscape is invited into the interior from all sides, as the split form sees the home nestle into the site and create eye-level connections to the outdoors. The material palette is minimal and raw from the outside, but warm and refined on the inside. Naturally fire-resistant Blackbutt is used for the exterior cladding and windows, while light-toned birch ply is used to line the interior walls and ceilings; a raked ceiling and skylight encourage you to look up as well as out.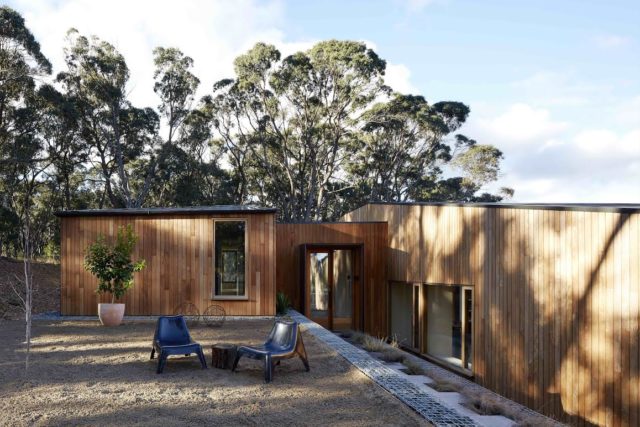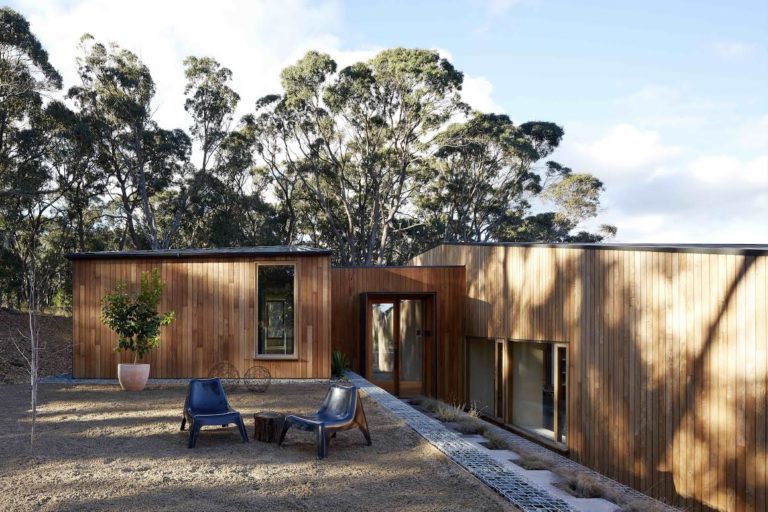 If you find yourself in Ballarat on Saturday 28 October you too can be like that woman (with no judgement!) as the Two Halves House opens its doors to the public. Part of the inaugural Open House Ballarat Weekend, running 10am-to-4pm on both Saturday 28 October and Sunday 29 October, some 20 architecturally significant buildings will be open to the public.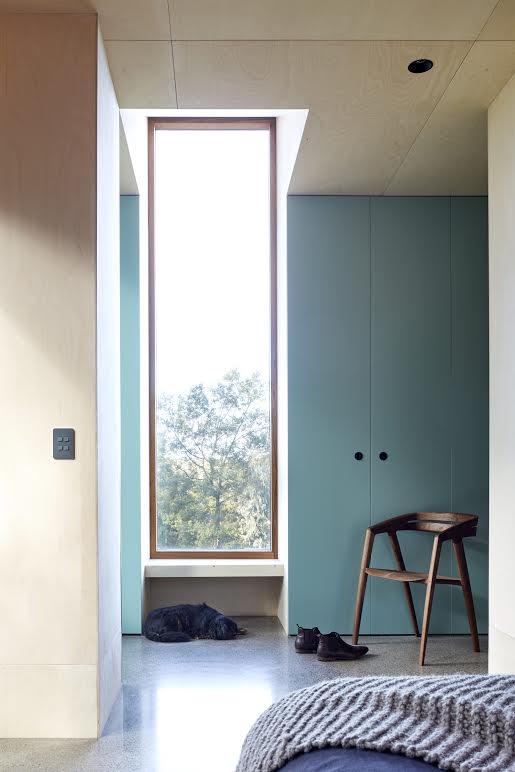 A spin-off of the popular Melbourne variety, the free event is a chance to challenge your opinions on architecture, build your knowledge about Ballarat's history and arm yourself with information about future developments that will impact the city.