With people isolated in their homes during the COVID-19 pandemic, there has undoubtably been an increased awareness and desire to improve how our home space looks and feels. Bearing in mind budget constraints and accessibility, Katrina Garrett and Millie Alison, co-founders of The Design Paddock, have compiled five attainable and cost-effective ways to revamp, uplift and refresh your interiors!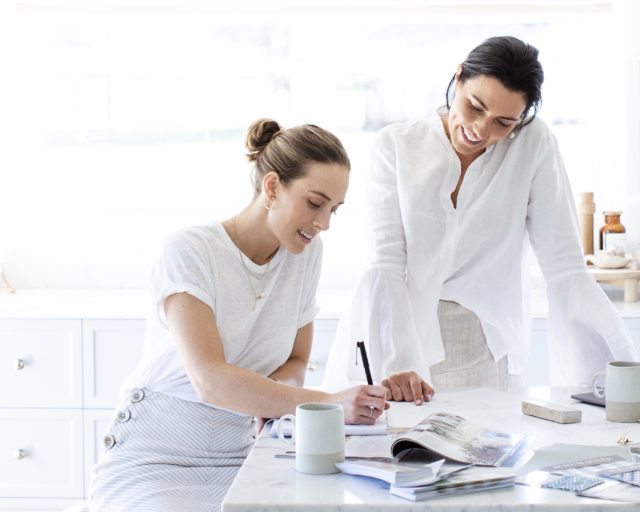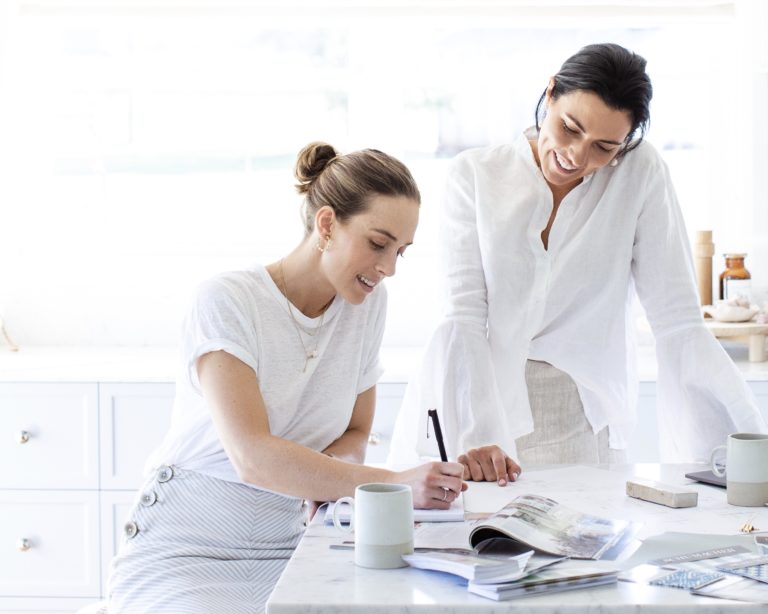 The power of paint
One of the most effortless ways to reinvigorate and transform a space is a fresh coat
of paint. A spot that's often overlooked is the hallway or the entry to the home. These areas are important as they connect to the spaces you live in and can set the initial impression of the home. Over the years, walls, doors and trims can look battered and more commonly adopt marks or cracks. A fresh coat of paint can make the biggest difference here. We recommend a gloss trim paint to contrast against a matt or low sheen wall paint. You'll be surprised with the impact it can make.
This doesn't only apply to the interior. Consider redesigning or repainting your front
door or even the garden pots in your entry for a powerful change. This can instantly
achieve a more inviting entry!
2. Rearrange the furniture
It's quite common to find that people become too comfortable in their home to realise that a slight rearrangement could transform a place and in turn, may provide a better layout. Many people tend to use the TV as the centrepiece of the living room, however, this should not be the case. Living rooms should be centred around conversation and comfort.
Between the warmer and cooler months, the perfect opportunity emerges to rearrange your home spaces. Fireplaces are the perfect centrepiece to arrange your furniture around in winter where the television becomes less of a focal point! Also consider moving your armchair beside a window to create a reading corner or a spot to wind down and enjoy some sun.
3. Switch up your lighting
Lighting plays a big part in determining the atmosphere and ambience within a room.
Considering subtle changes in the home can have a dramatic impact on the way a
space feels. Warm light globes around the home are a must in our books! Furthermore, consider where your lighting is focused and adjust it. You may like to highlight an artwork or incorporate a new feature pendant above your dining table.
It is important to note that lighting should be both beautiful and functional; thus, a directional light in a hallway is a great way to not only light up an artwork but will reflect onto the wall and light up the space beautifully. When considering your feature pendant, one should not only love it but include a suitable globe for illuminating the table appropriately when gathering around it in the evenings.
Alternating lighting throughout the house is another way to make spaces feel cosy.
Incorporate varying scales and heights in your lighting such as table lamps, floor lamps, wall lights, dimmable ceiling lights and pendants in soft textures to create
interest and an overall lovely ambiance.
4. Reprioritise and declutter
With the extra time people are spending at home recently, there is no better time to take charge and rid your home of clutter! Explore new ways to store and conceal possessions in cabinets or boxes and if there isn't space and you no longer need items, let go. Interiors should feel full but not cluttered. Less is more!
Organising the bookshelves can bring life to a forgotten area. It's always good to
start with larger items such as bowls, jugs or artwork — this will help achieve the right
scale and balance. Books are a beautiful inclusion to an interior. Try stacking books
in varying directions on the shelf to add interest. Most importantly, the bookshelves
are a reflection of your life and style. Add your treasured keepsakes on top of piled
books – different heights can help balance your shelf styling.
5. Reinvigorate with soft furnishings
Soft furnishings present an opportunity to incorporate colour, texture or
pattern to a space without the intensive labour! You can soften your bedroom with a rug beneath the end of your bed, introducing a bedhead, re-covering a chair or new throw cushions.
Deciding on your favourite fabric can often be difficult, particularly if you can't afford your favourite. Be clever with the way you use your fabric. A cost-effective way of achieving a similar result may be to upholster the back of your cushions or bedhead with an affordable plain fabric. You can use some beautiful tea towels or fabric cuttings to frame for some affordable art!
–The Design Paddock is a unique interior design and decorating company that revamps interior landscapes for people in the bush and beyond.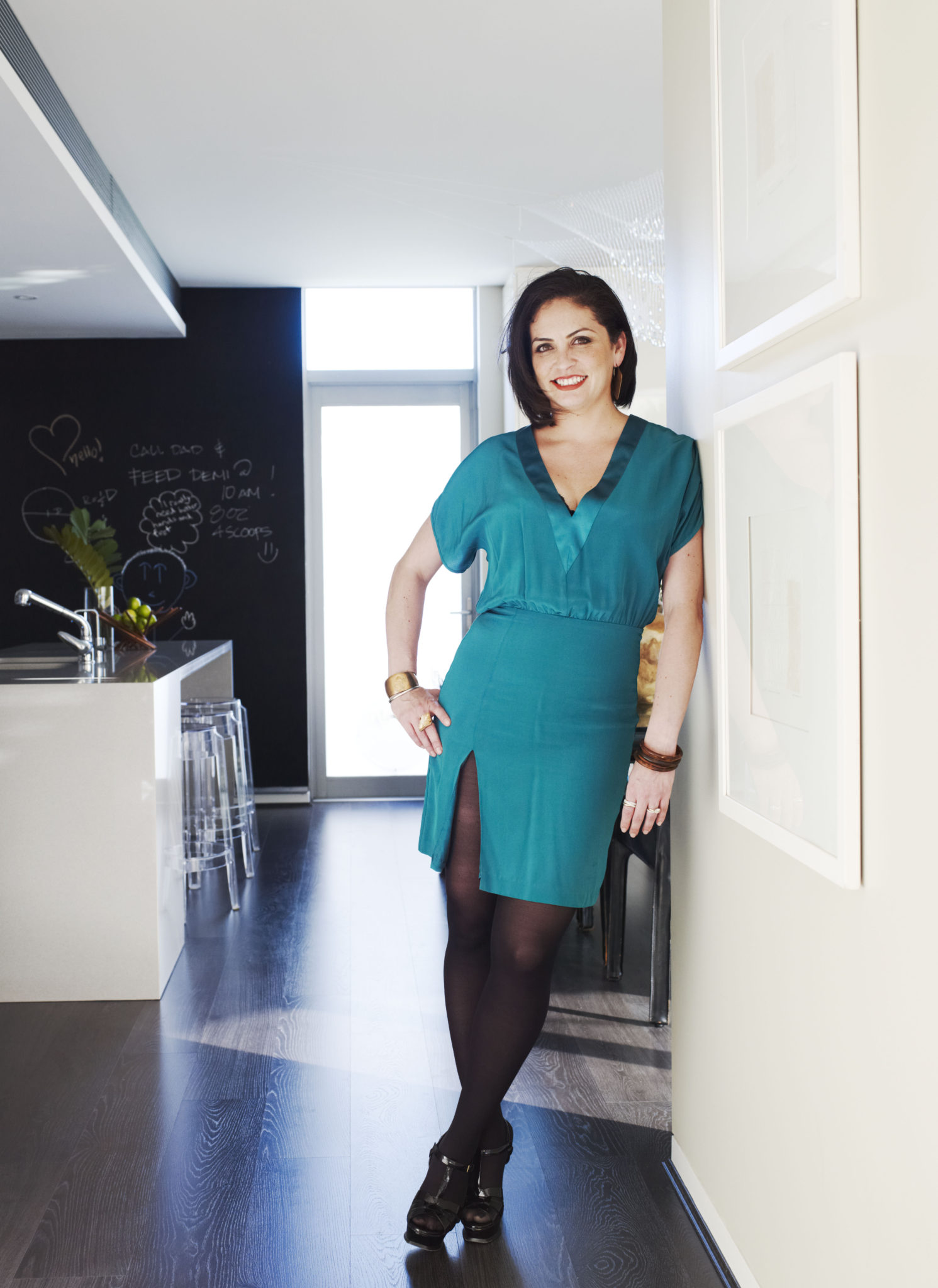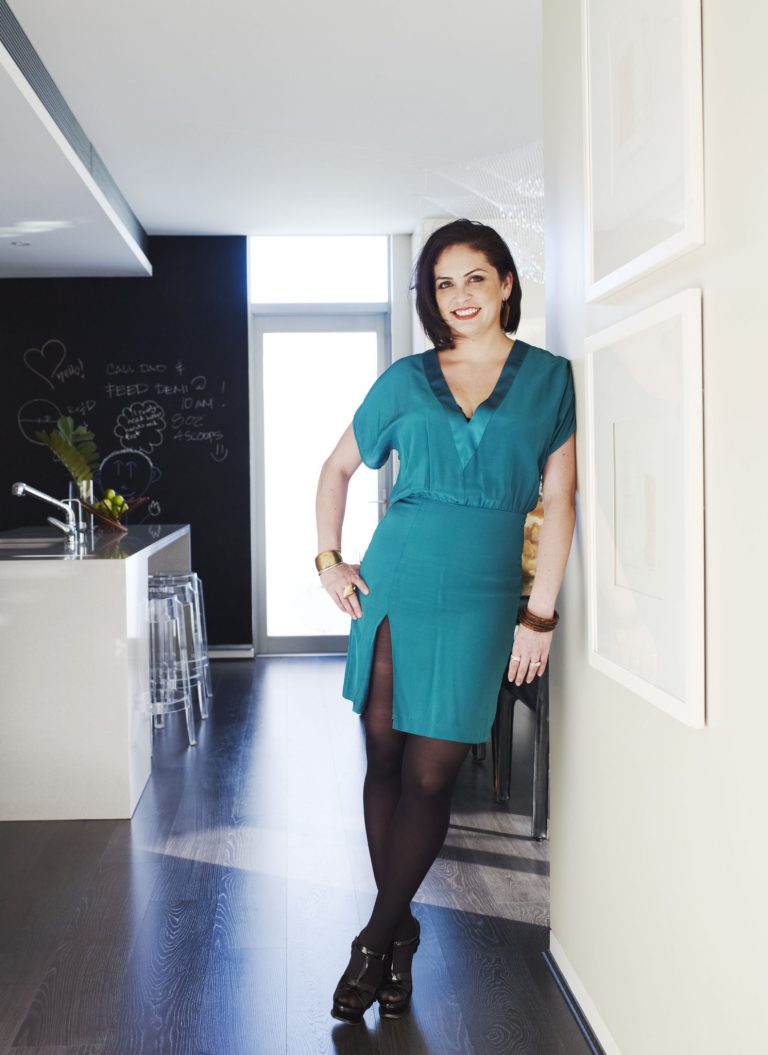 5 cost-effective ways to refresh your home
Interior designer Lorena Gaxiola shares 5 cost-effective tips to refresh your home this New Year, from painting a blackboard wall to incorporating the colour green. "Our home is the perfect…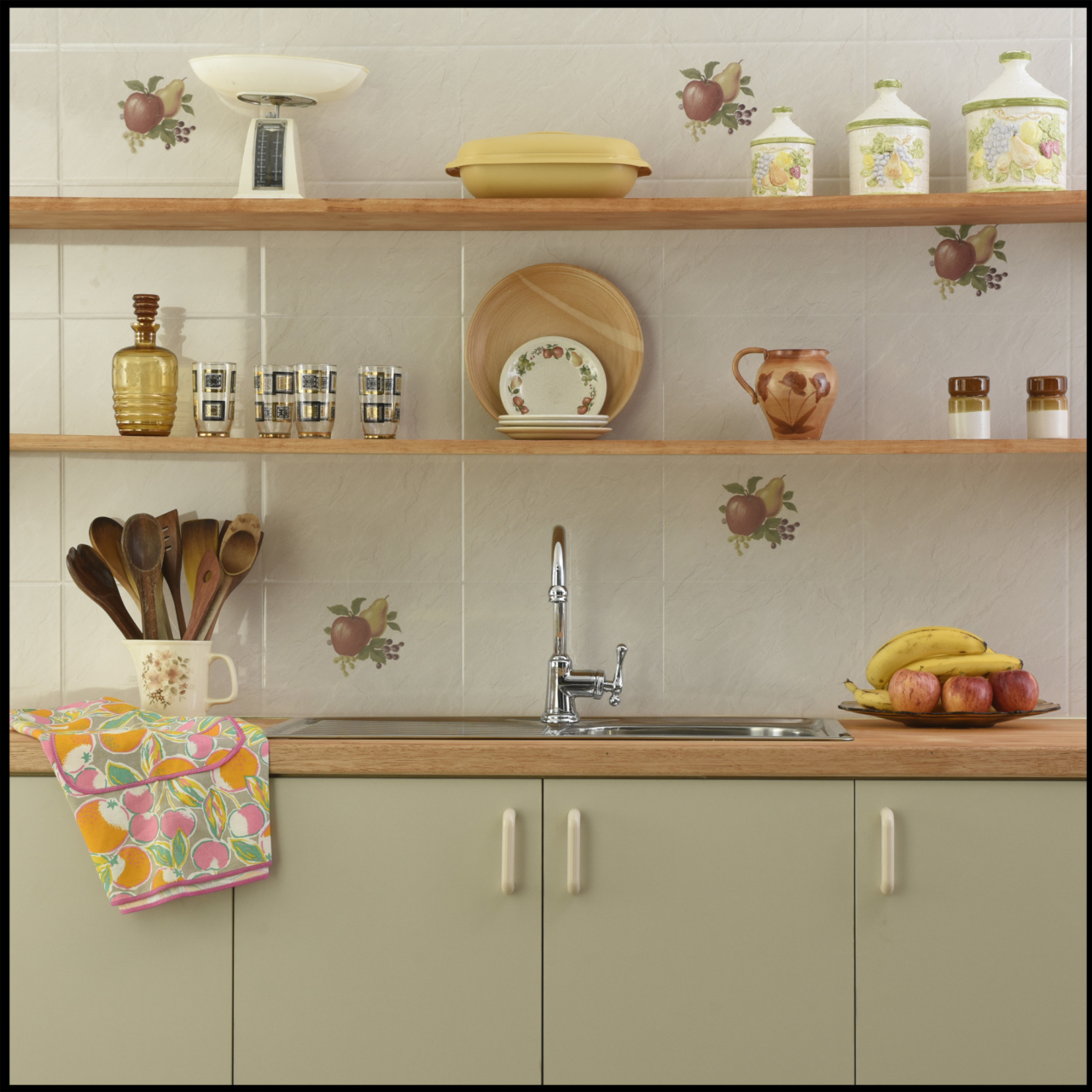 How to update your kitchen with just a splash of paint
Colour always packs a punch and by simply painting your splashback to be bright and bold you can instantly transform dated tiles into a modern feature wall. In this kitchen, I…