When Georgia Hopkins stumbled upon Melbourne's PerArchitects' cardboard houses, she knew she had found something unique. Used as short-term disaster relief housing, they were recyclable, temporary, cheap to make, weatherproof and adaptable, and Georgia believed their use could go far beyond their original intention. So in March 2013, after quitting her job at an investment bank, she founded House of Card.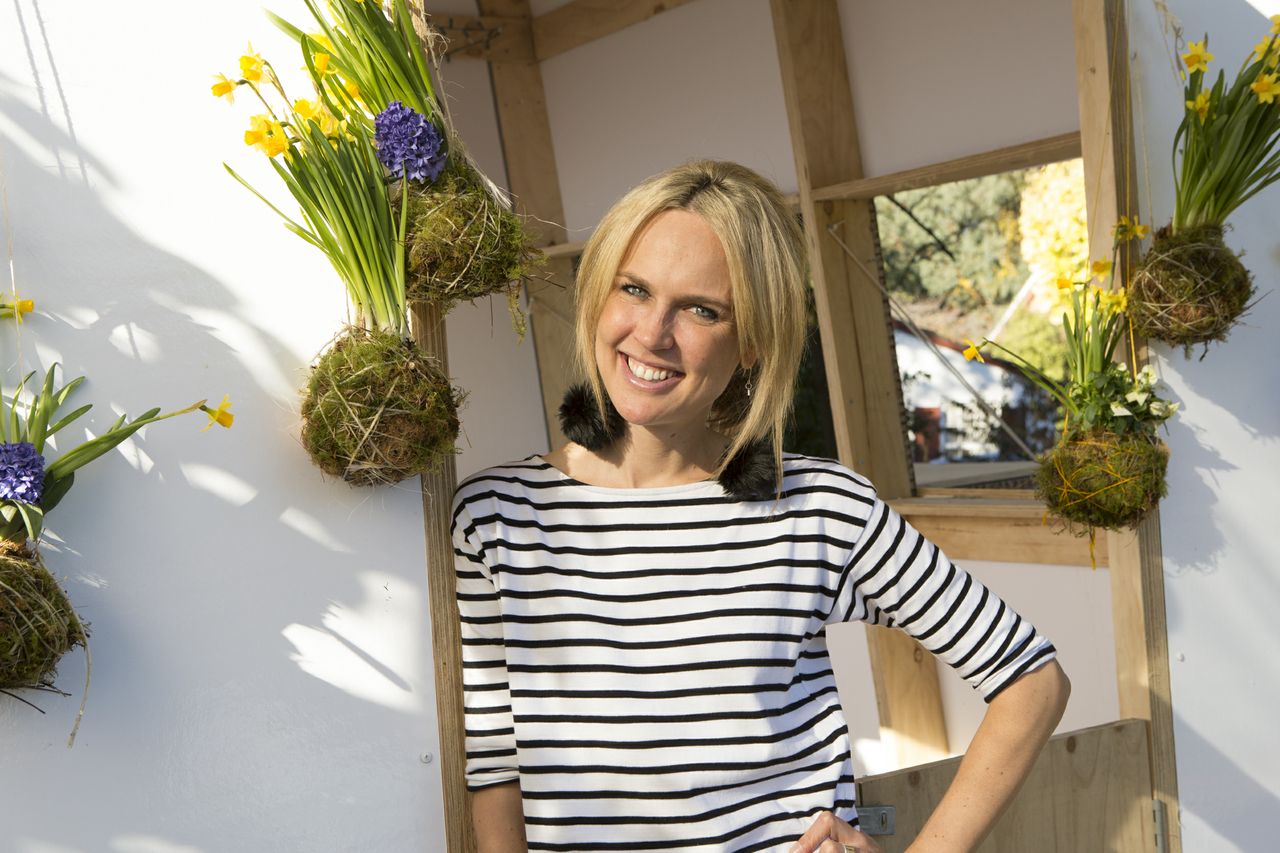 The House of Card pop-up houses are now partnering with brands to showcase the brand as well as promote Australian design, aesthetics and sustainability. With the houses made from a paper-based graphic display board known as Falconboard,  and plywood and shipping pallets, all materials are completely recyclable, and the houses can be used over and over again.
Since launching, Georgia has run pops-ups in both Australia and the US (where she is currently based). Her first was at the massive SXSW music, film and interactive festival in Austin, Texas. Partnering with Australian company Longshot Coffee, they became the Pop Up Down Under Coffee House. Since then, she's done the SXSW for a second time, as well as a bakehouse in LA's Santa Barbara and a toast bar (apparently the Americans struggle with doing good toast!) at a street festival in Venice Beach, LA.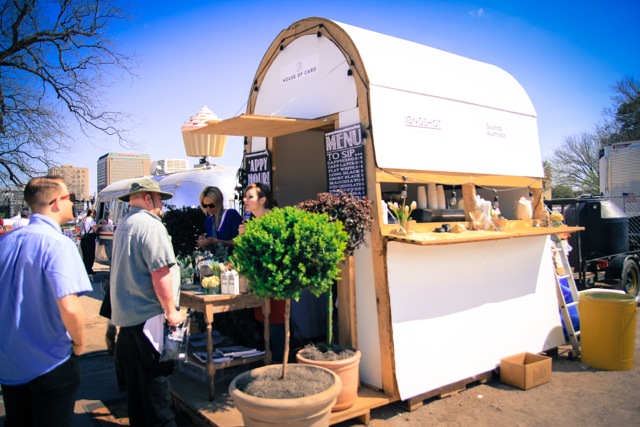 House of Card's latest pop-up however has seen Georgia return home to Australia, creating a 'cardboard hotel' in Melbourne. "Being a bit of a gypsy and living out of a suitcase for the past two years with no fixed address, I have come to love and seek out all sorts of different accommodation," she explains. "So given the houses were originally designed to be used as temporary and emergency accommodation, I thought it would be fun (and beautiful) to set up cardboard houses to offer exactly that: cosy, cardboard accommodation!"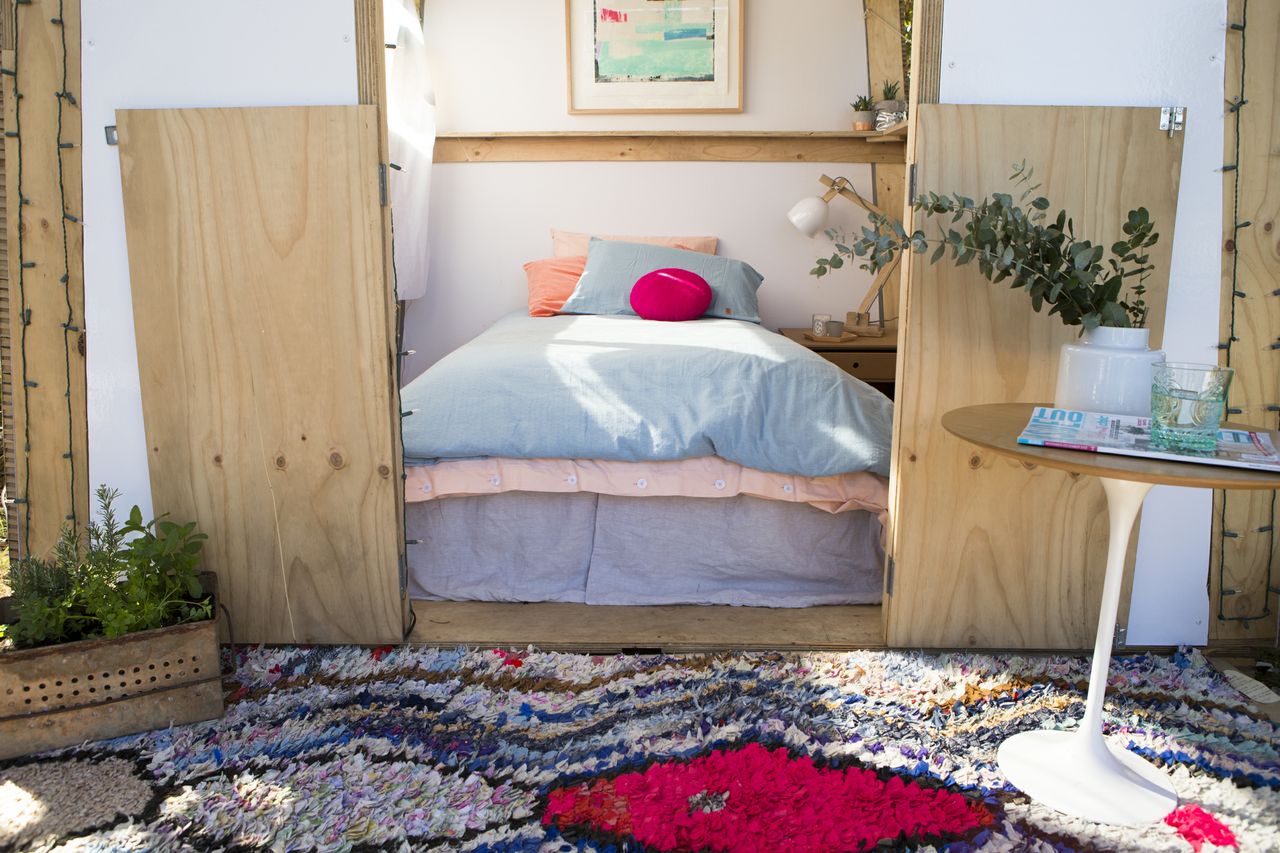 Open for just the week, Georgia invited a group of local brands to be her first ever guests, with each being invited to add their own touches to their house with products. The guest list featured many of the up and comers in Australian fashion and design, including Kip & Co, Skin and Threads, POMS jewellery, Corn+Celeste, Fleur&Wood and State of Folly.
The cardboard hotel also featured a mini dinner party series (mini because the houses can only accommodate six-to-eight guests!) to raise funds for social business Food for Thought, a food program for local kids in the slums of Buenos Aires.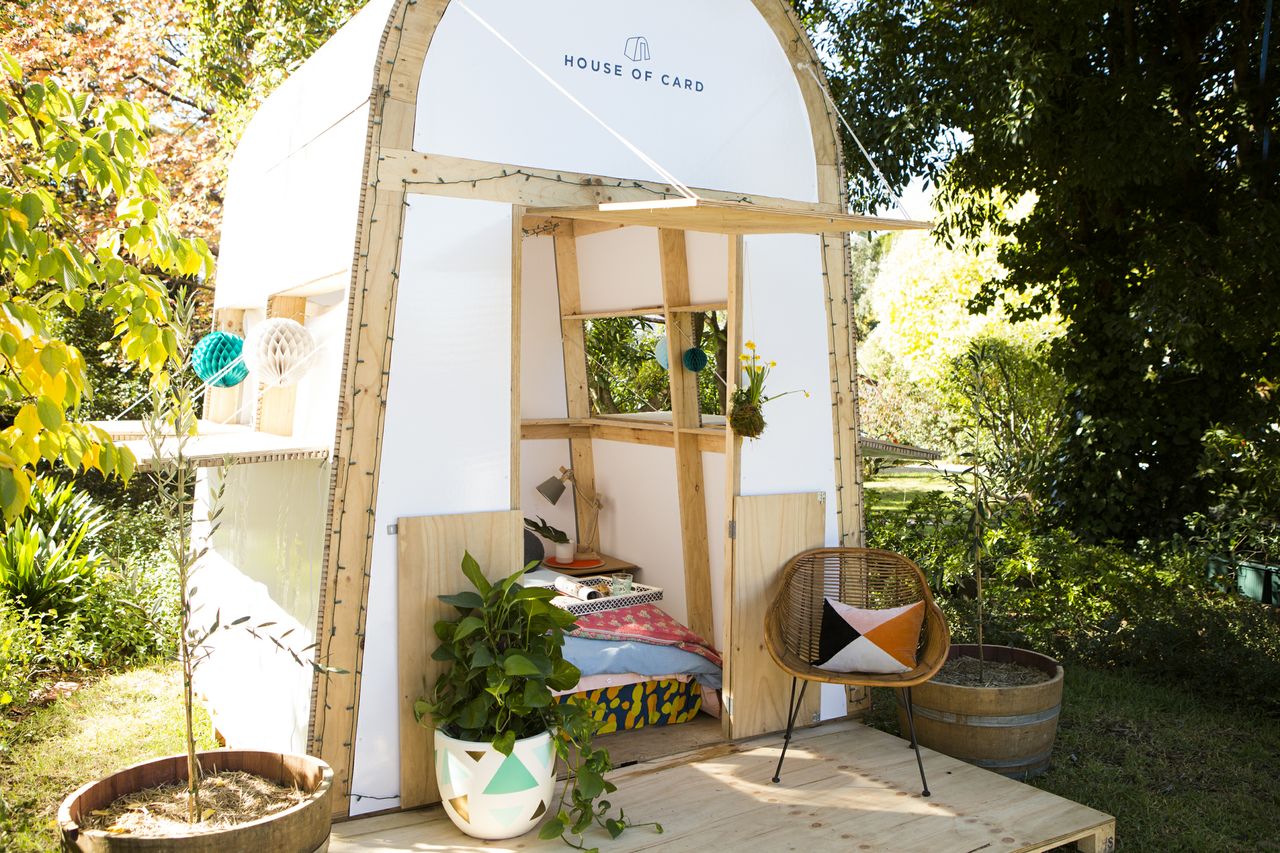 With the pop-up hotel done and dusted, Georgia is now ready for her next adventure and she's thinking global domination. "We have some exciting plans for House of Card. We hope to see these beautiful little temporary structures popping up all over the world! The sky is the limit really. Pop-up film studios, mini band rooms and stages, another pop-up hotel perhaps, fashion collaborations, juice bars, coffee houses, coconut stands, mini craft breweries, wine bars… the options are endless."