They were pretty impressive all round last night, don't you think? I'd be happy with any of those en suites in my house, apart from Ayden and Jess's effort (sorry guys, you know I love you, but it was too much!). So while I agree with the judges' first (Josh and Charlotte) and second (Dee and Daz) places, I think perhaps Tim and Anastasia should have come third rather than last. Their bathroom, dodgy finishes aside, was pretty gorgeous, if not up to scratch. So it's a tough one.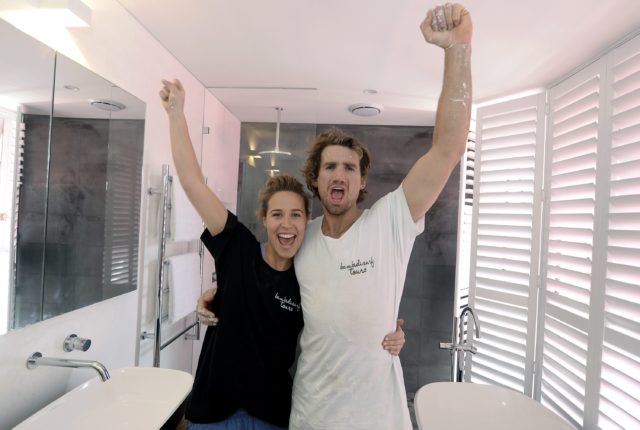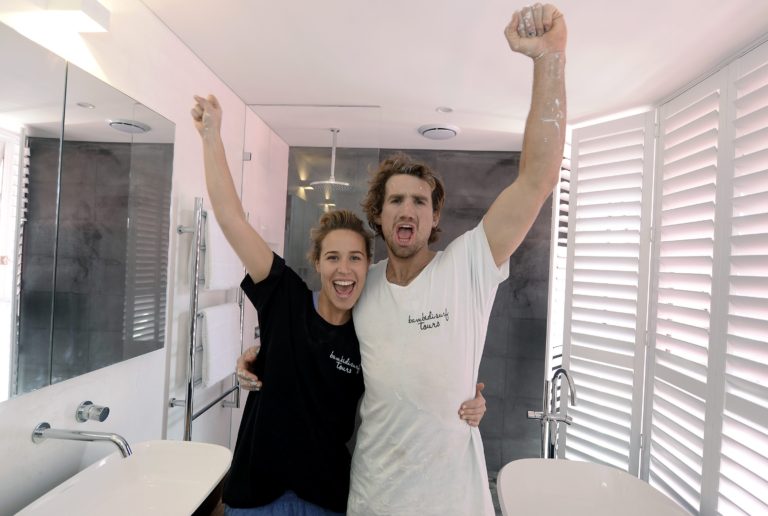 Nice work by Charlotte and Josh with their second win in a row and no more money worries! I absolutely loved the black and white contrast, the plantation shutters and the timber vanity.
Here are all the images if you missed the episode. Which was your favourite?
1st: Josh & Charlotte
Our pick: Timber floating vanity.
2nd: Dee & Daz
Our pick: Mud Australia beaker.
3rd: Ayden & Jess
Our pick: Home Journal Turkish towels.
4th: Tim & Anastasia
Our pick: Handmade soap.