The new issue of Cleo magazine is on news stands today and I'm so delighted and flattered to be in it! I'm talking about how losing my job finally gave me the push out of my comfort zone to follow my passion and blog full-time. And so far, so very good!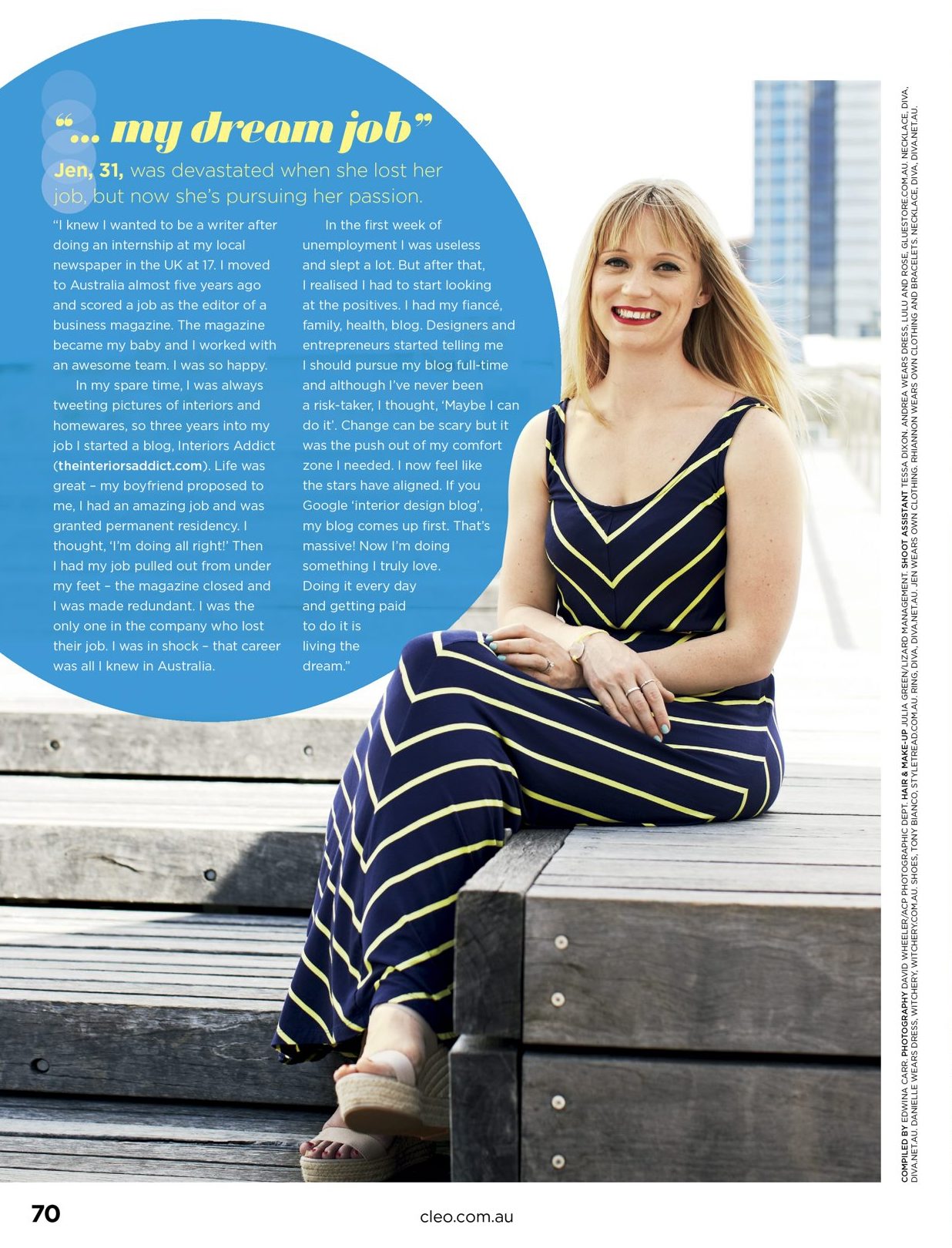 It's not been an easy ride but I'm getting there now and I've never been more happy or motivated in my work or worked as hard or as many hours.
Have you bounced back from being retrenched too?