Everyone wants to enjoy the perfect Christmas lunch, from the family eating it, to the host serving it, so making sure the table is a welcoming place for guests to linger is just as important as the food itself. An imaginatively laid table presents the perfect opportunity to spend more time with your loved ones.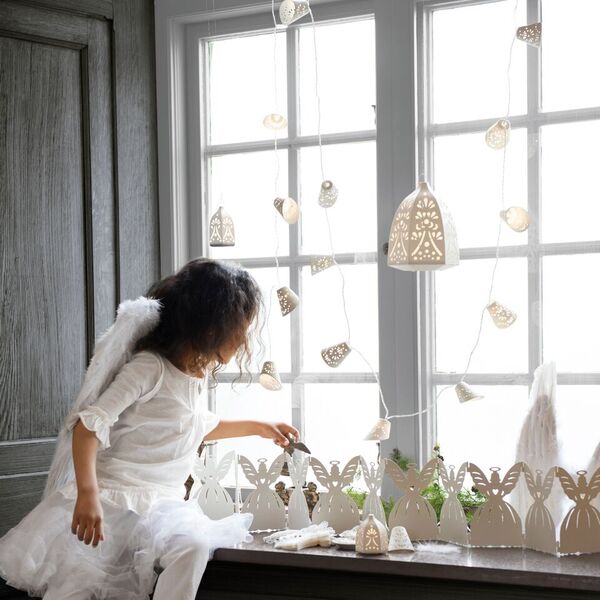 This Christmas, spending time with the family and arranging a brilliant Christmas get together couldn't be easier thanks to these top tips from IKEA.
1. Laying the table is fun
When we think about the fun of Christmas we think about putting milk and cookies out for Rudolph and decorating the Christmas tree. Laying the table for Christmas lunch can be seen as a chore, but there are ways to turn it into a popular exercise for all.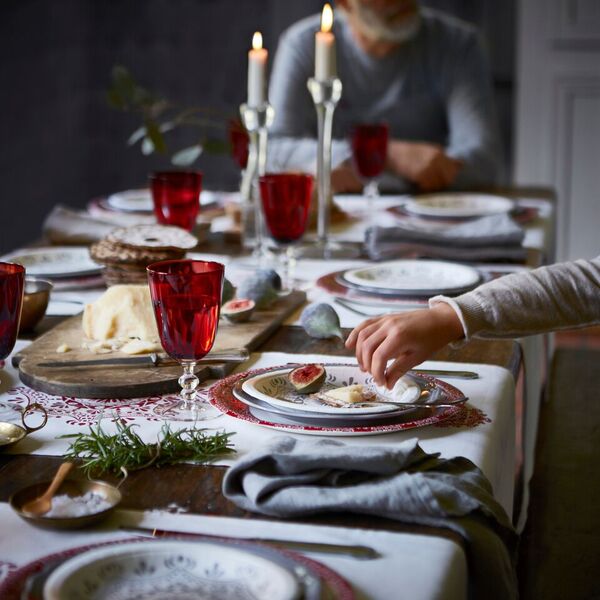 Make it an occasion and allocate a job to each member of the family, including guests who might be staying for the holidays.
Jobs can include:
Writing and decorating place cards
Deciding where everyone will be seated and creating a hand-drawn seating plan
Scattering table decorations, using items found in the garden or beach to bring the outdoors in
Creating imaginative shapes for napkins using online how-to tutorials
2. Make the table the new couch
We often think about the Christmas table as a place we simply eat lunch and more often than not, as soon as the food has disappeared, guests will quickly retreat back to the comfort of the couch. For an extended Christmas lunch, where the fun and conversation continues long after the pavlova, let everyone know that the table is going to be the backdrop for their day.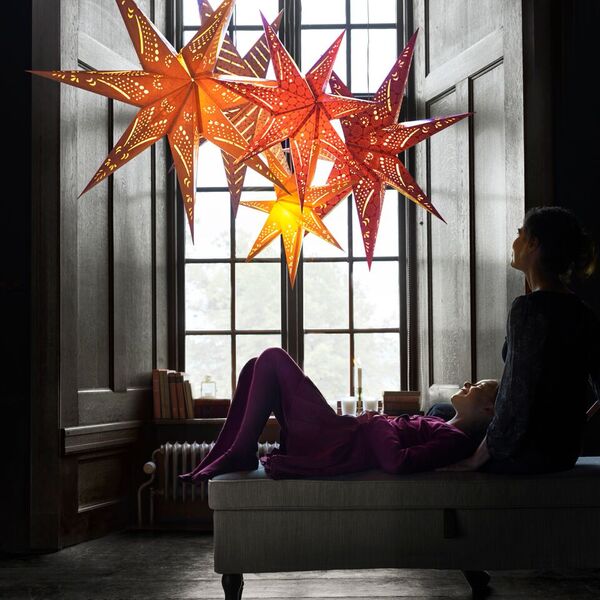 As soon as guests arrive, have the children escort them to the table and show them the parts they've helped decorate. Not only will this encourage conversation around the table from the start but it will make the younger children feel more involved. This is likely to encourage the children to enjoy the experience more and therefore sit for longer, without being distracted.
3. Laughter and fun are the ingredients for success
The real secret to a successful lunch is laughter and fun. Create this for guests by handing out some party games as soon as they sit down. Christmas means different generations around the table and so finding games that appeal to everyone from age seven-to-97 is the key.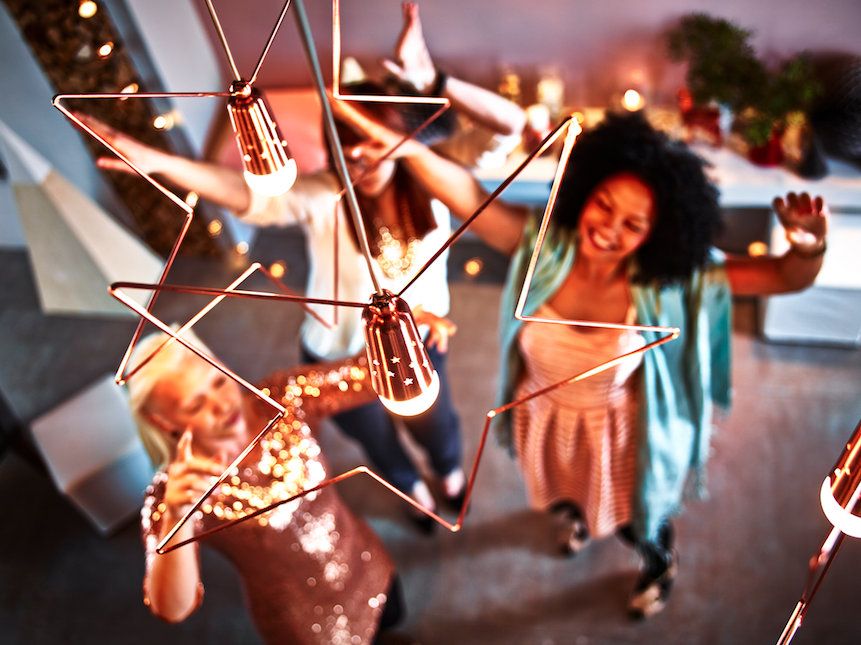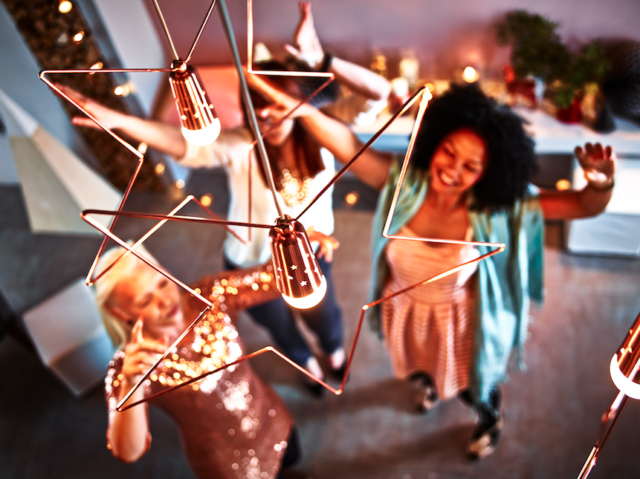 Christmas 'I Spy', a pre-prepared pass the Christmas parcel or 'Who am I?' are always great options. Have a few options prepared, this will allow you to hand over the role of chief fun maker to a family member whilst you focus on the food.
4. Keep everyone talking
After a starter and a main course, it's easy for guests to enter into a food coma and for the conversation to begin to dwindle. Keep everyone talking by introducing a mid-lunch twist with a game of pre-prepared Christmas Bingo! Nominate a caller from the table and encourage everyone else to participate.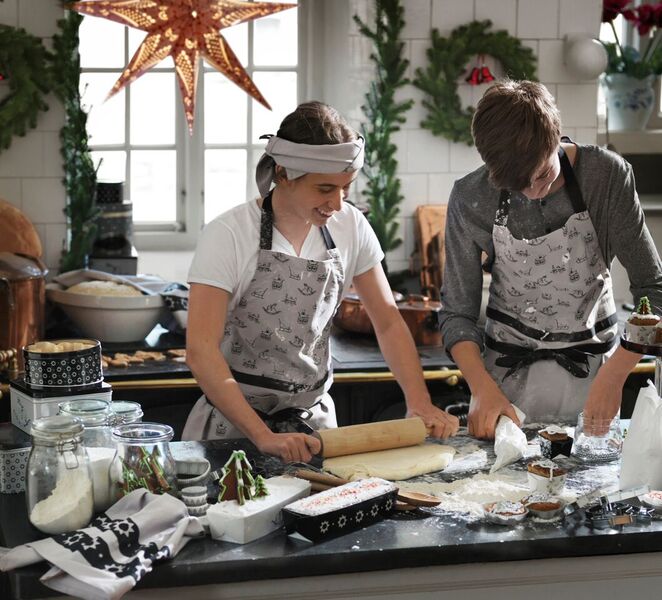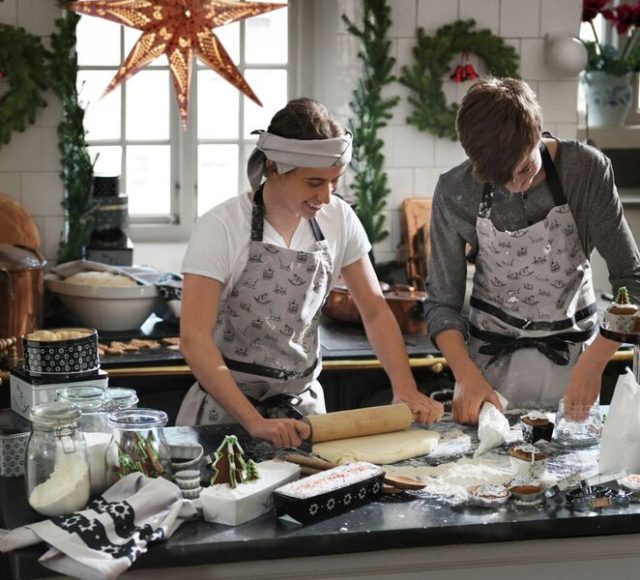 Not only will this buy time for dessert preparation but it will also reignite the room with a second burst of energy.
5. Encourage guests to linger
Add another element of fun and a reason to remain at the table by turning desert into a blind taste-test challenge. Bring out blindfolds and a desert selection and challenge the entire family to guess what each desert is. This is a great way to encourage the little ones to give Christmas pudding a try and also a great way to continue the fun, together.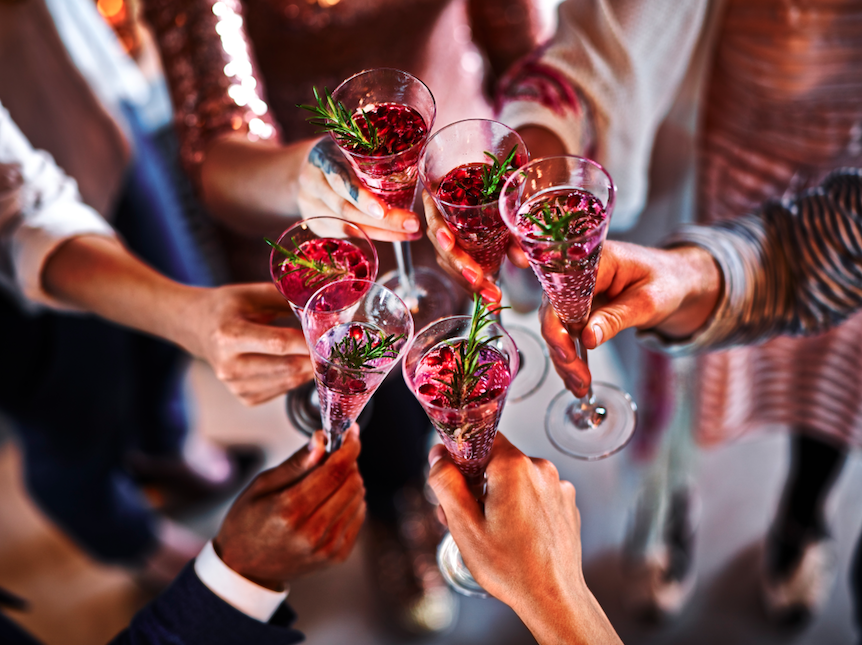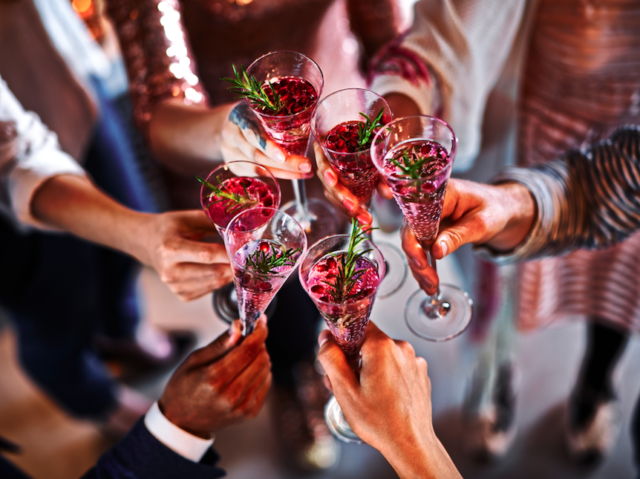 By adding this final element of theatre, guests will feel as though they're enjoying their lunch so much they won't be in any hurry to get up and leave, meaning even more time to chat and play games.
For more from Ikea visit their website.