Sponsored by Fisher & Paykel
I'm currently helping my aunt with some design ideas for her new kitchen and while cabinetry, benchtops, flooring and tiles are some of the more obvious elements to choose, there's no denying appliances are a really important part of the mix. You don't want your shiny new kitchen let down by ageing appliances or new ones that stick out like a sore thumb or don't match. The good news is, you don't have to completely hide and integrate everything behind doors to ensure the finished look is cohesive. Brands like Fisher & Paykel are going beyond simply manufacturing appliances, and taking a more holistic approach to product design that also considers the aesthetics and 'matchability' of individual appliances as important pieces that fit together to create the kitchen look.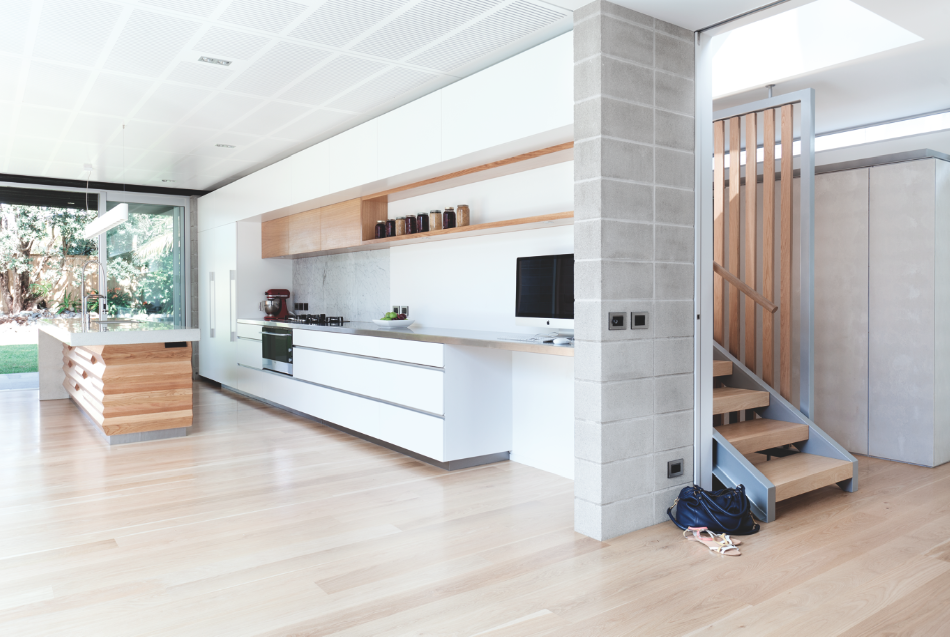 Years of experience working with architects and kitchen designers have given Fisher & Paykel valuable insight into kitchen design and the importance of offering functionality without sacrificing style. Their 'Designed to Match' philosophy underpins the way they design their products and translates into a coordinated look across its entire family of kitchen appliances. Rather than a conflicting mix of styles, the brand boasts one of the only ranges of appliances that are truly designed to match. And when I say match, I mean down to the smallest detail; everything from handles, dials, materials and proportions – across the range of refrigerators, dishwashers, ovens, rangehoods and cooktops.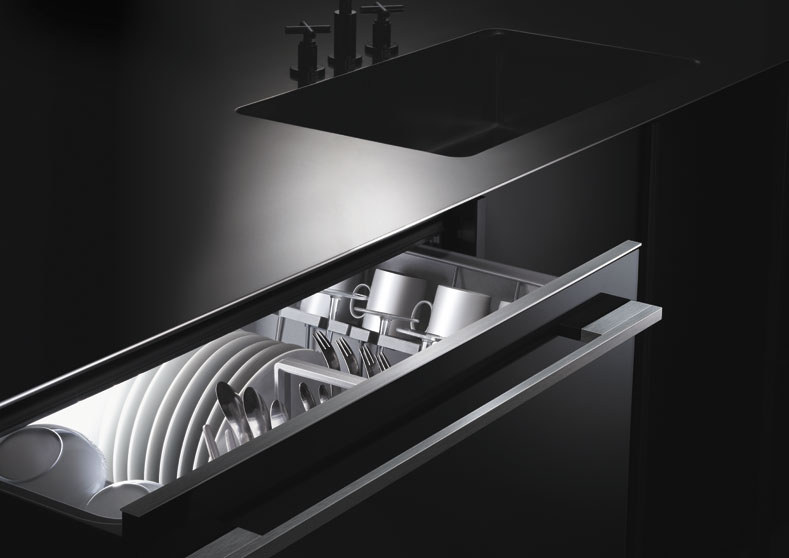 Sleek, contemporary and minimalist styling means they're unlikely to date, which is important when you consider how much a new kitchen (often the most expensive room in the house) can cost. It's even more important when you consider how many kitchens are now open plan and extending into the living space.
And you don't have to follow the traditional advice that your fridge, oven and sink absolutely must be laid out in a triangle (frankly, this has always seemed a little too rigid to me as everyone uses their kitchen differently, right?). In fact, Fisher & Paykel have pioneered a movement away from the traditional work triangle, allowing homeowners to design their kitchen to suit the way they live their life and how they use their appliances. Their unique DishDrawerTM (literally a dishwasher in a drawer), means you can place a dishwasher close to your entertainment area for glasses and one near the sink for pots, pans and plates. The options are endless.
Fisher & Paykel are renowned for their appliance, having been awarded prestigious international Red Dot Awards for three of their latest offerings – induction Touch and Slide cooktops, three-burner Gas-on-Glass cooktop and 60cm Built-In Oven – in the last 12 months alone.
If you're considering a new kitchen, Fisher and Paykel's national Designed to Match Kitchen Promotion is running until 12 October 2014 and rewards you based on your total spend on eligible kitchen appliances. Customers who purchase eligible Fisher & Paykel refrigerators, freezers, dishwashers, ovens, freestanding cookers, rangehoods and/or cooktops in a single transaction to the value of $3,000 or more, receive a bonus Essteele five-piece cookware set worth RRP $800. Customers who spend $5,000 or more on eligible products will be rewarded with the Essteele cookware set as well as an RRP $230 voucher from Organic Meat Online.