So while I was at the IKEA catalogue launch earlier this week, I had a quick look around the Tempe store. With limited time on my hands, I had to pick my perusing carefully.  So I headed straight to the rug department. My black and white striped Stockholm Rand is one of the favourite things in my living room and it gets loads of compliments. Over the years, I've owned many an IKEA rug. This week, these four caught my eye.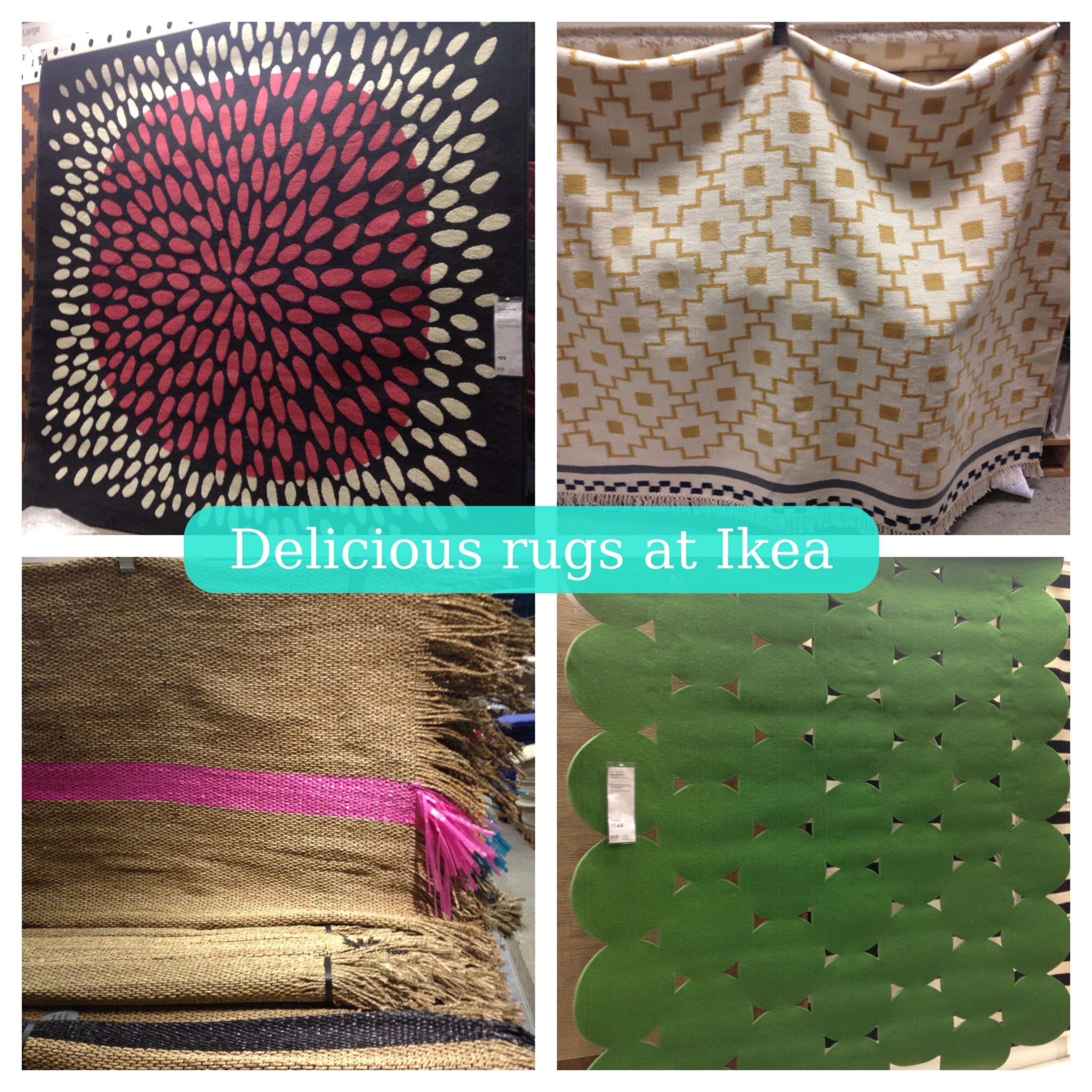 Clockwise from top left:
1. Tradklover, $99. I think this square rug (unusual in itself) is an absolute bargain and I love it. I think this large rug (200x200cm) could pass for a much more expensive one. At that price, I need to find a way to incorporate it into my home, stat.
2. Alvine Ruta, $249. This is more expensive and it looks it. It is handwoven by skilled craftsman. It smacks of the Moroccan trend that's starting to pop up here and there. Made of 100% pure new wool, it has the same pattern either side so can be flipped over. 240x170cm.
3. From the latest PS Collection ($149), this green one isn't really my taste but I think it would be a lot of people's. It's certainly different and I think it would be great in a kid's playroom. 300x186cm.
4. This is new and not on the website yet but it's less than $20 and the pop of neon pink is bang on trend. I can see it in a kitchen or laundry.