Maybe it's because I spend so much time working from bed (I probably shouldn't admit to that, right?!) that I absolutely adore bedding. And Hunting for George's winter release, Moody Blues, is no exception.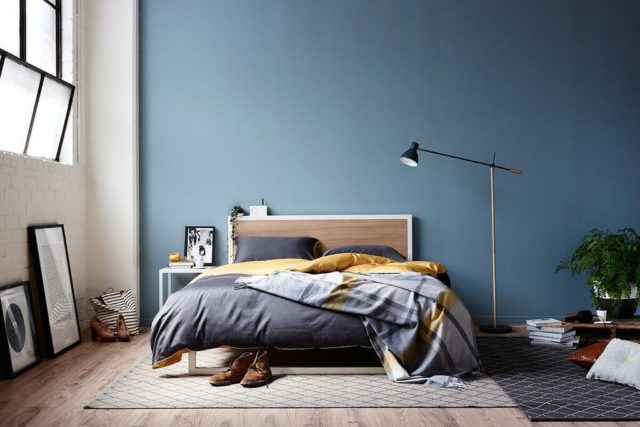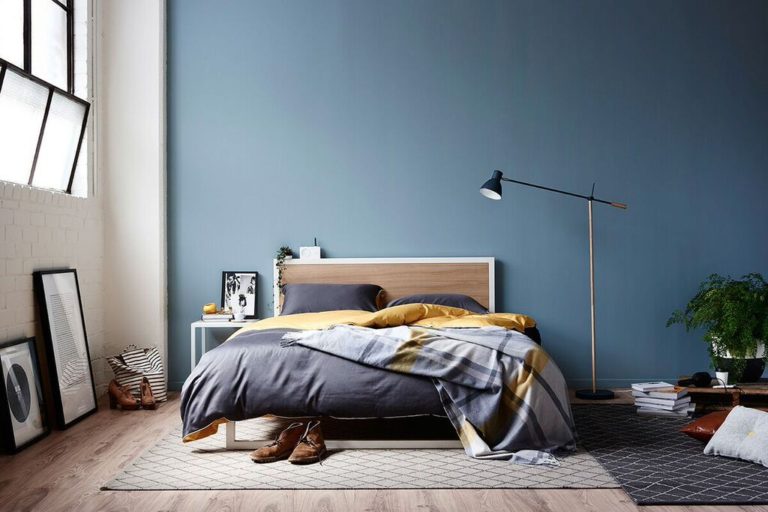 A more masculine tone than they're use to, it features dark colours and simplified graphics. "We always design for a unisex audience however this season does have a more masculine overtone," explains co-founder Lucy Glade-Wright. "Our focus was pulled towards creating an emotive, nostalgic collection that was confident in its simplicity and character."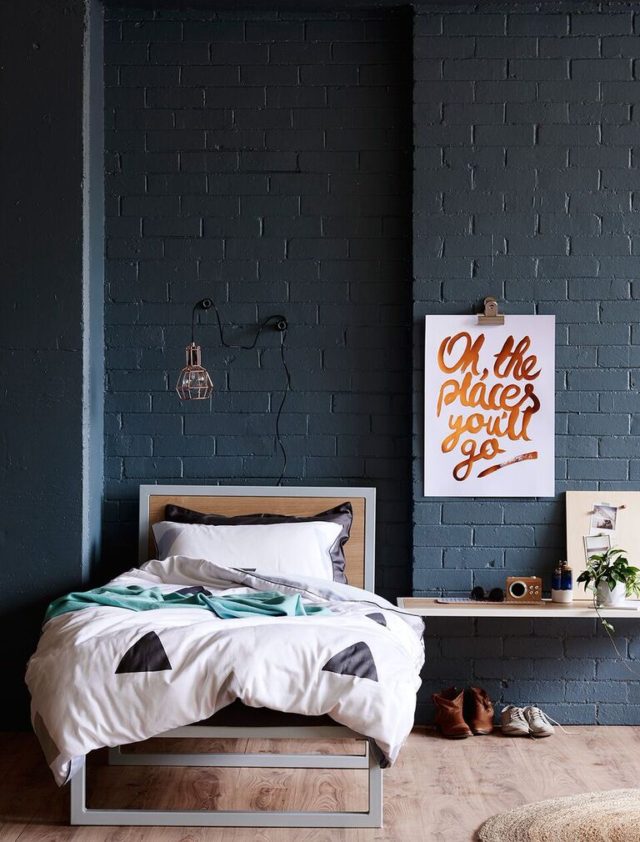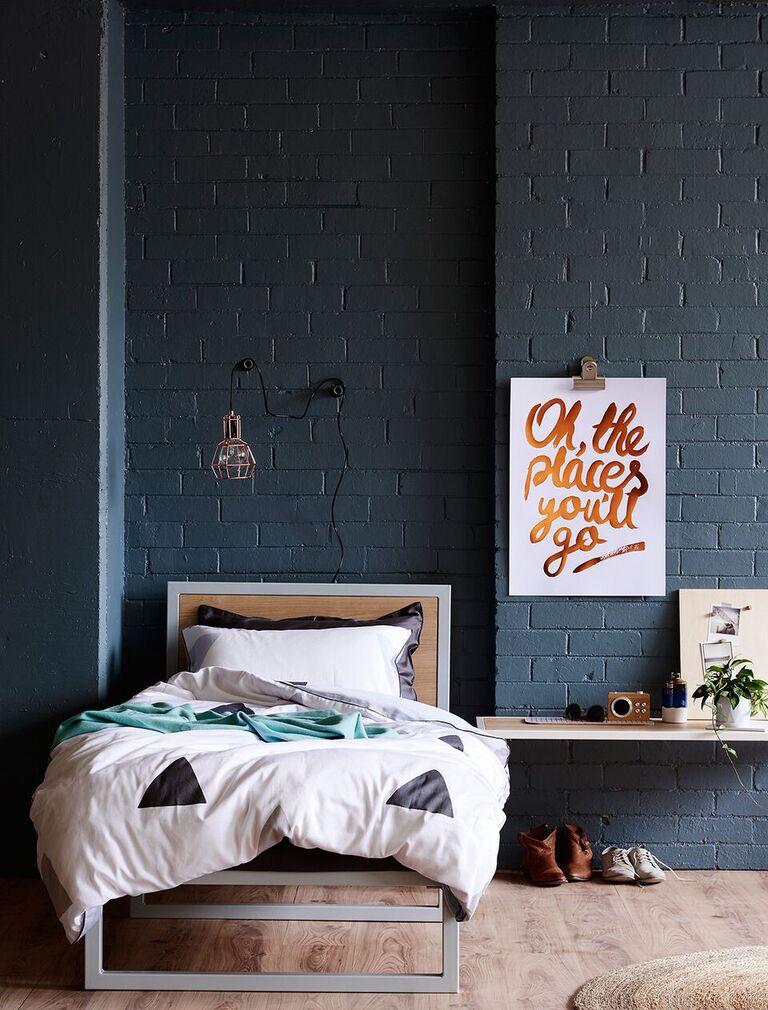 Key pieces of the range include the new Colonel Mustard quilt set: 'The dashing clean-cut gentleman, dignified and dangerous with a penchant for drama'. The Bodhi quilt set: 'Where handsome rebels choose to sleep' and the Chubby Checker quilt set: 'Because sometimes the nice guy is the right guy, who may even love snuggling as much as you do'. You've got to love their descriptions!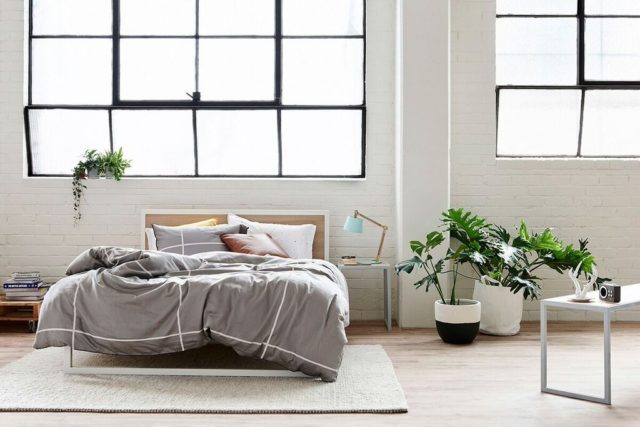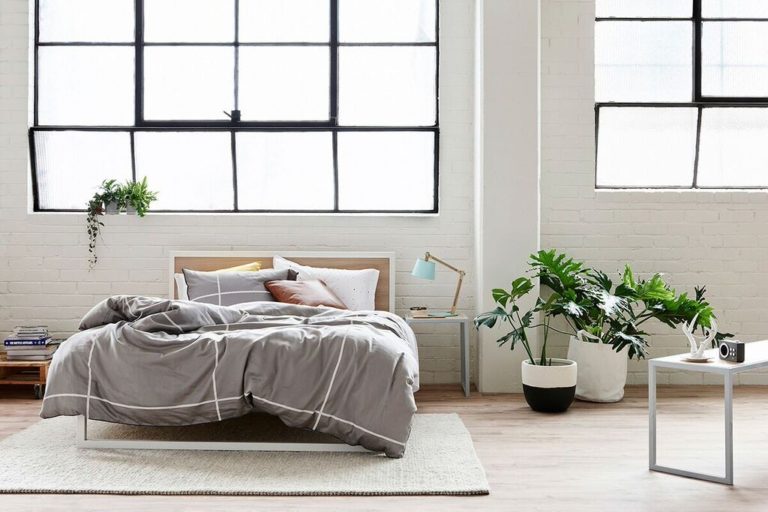 The Moody Blues collection also introduces a new range of textures to accompany their popular pure cotton sateen bed linen; such as 100% Australian Merino Wool blankets, buffalo leather cushion covers and hand poured concrete clocks. "We wanted to experiment with new textures this season," says co-founder Jo Harris. "Winter is all about layering, the inclusion of these new elements help to enhance the character of a space. The wool blankets and buffalo leather cushions are some of our favourite new additions to the range. These designs are all about luxury and we hope they will be cherished for many years to come."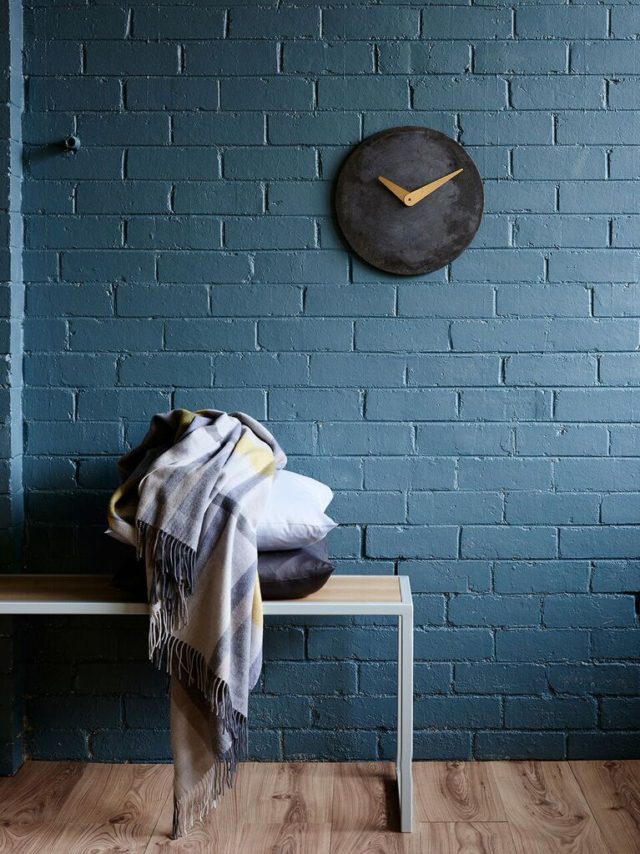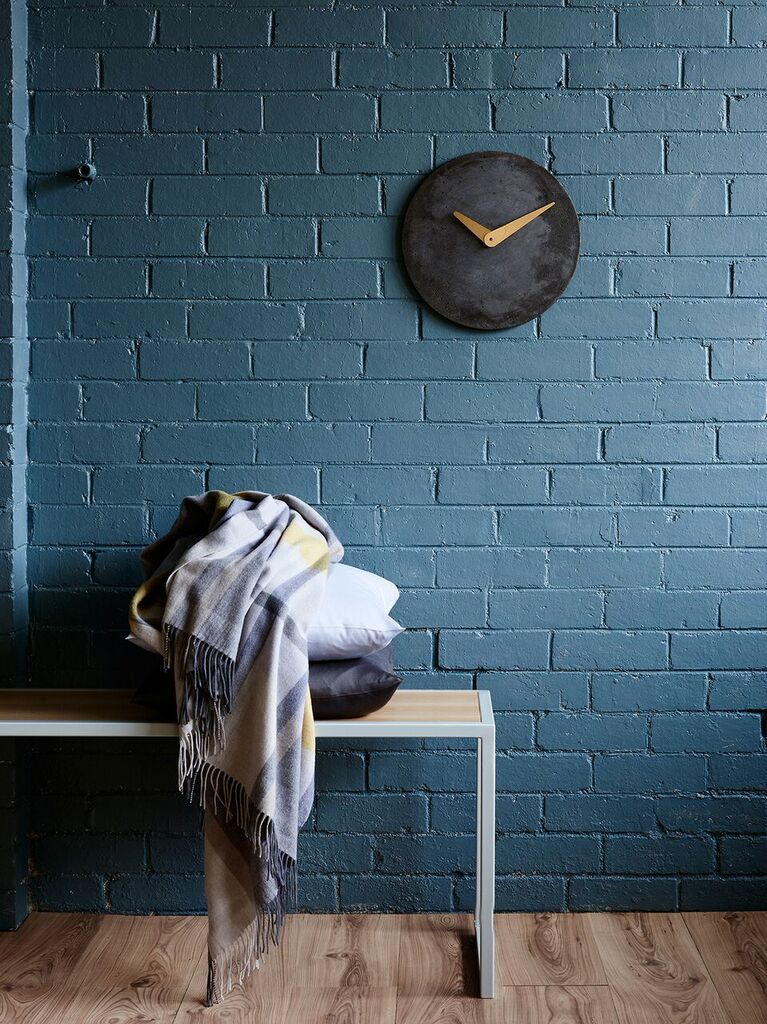 Moody Blues is the third textile release from Hunting for George and accompanies their recently released Australian made furniture collection. Now in their fifth year, Hunting for George are set to expand on their popular designs and explore new territories in homewares. Watch this space!