One of the most historic hotels in the NSW Hunter Valley, The Sebel Kirkton Park has undergone a pretty fabulous refurbishment with interior design maestro Greg Natale at the helm. No longer a quaint country manor, the resort has been transformed into a chic and sophisticated establishment, set to become a favourite for Australian design-lovers, and visitors alike.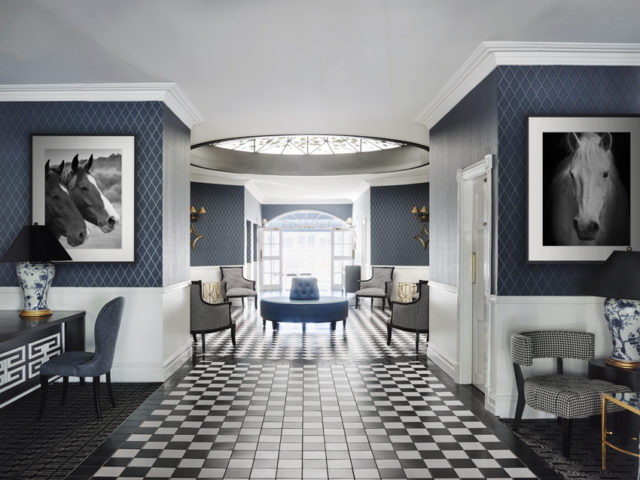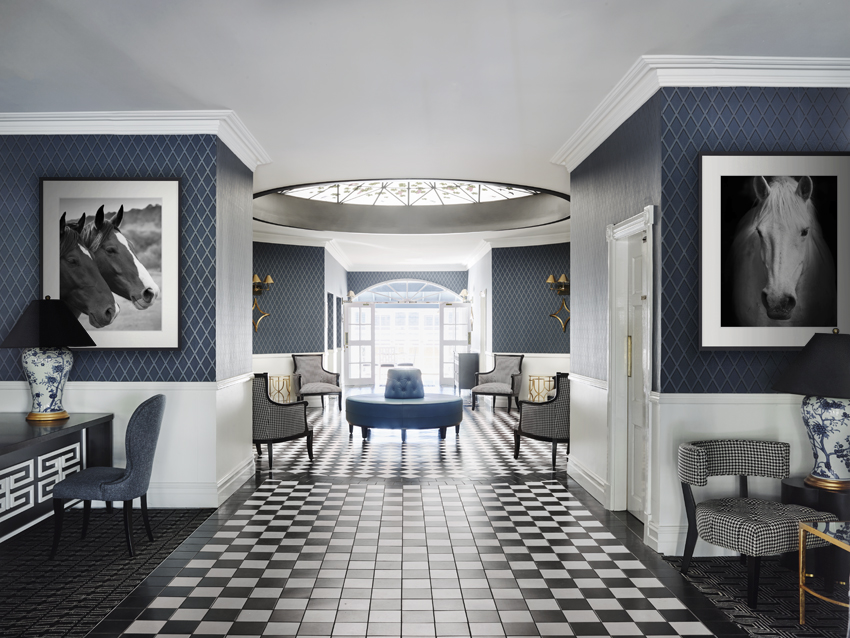 The overhaul includes 70 guest rooms and several communal spaces including the lobby, lounge bar and restaurant, and combines classic country heritage (we love the horse prints!) with contemporary touches and plenty of Greg's signature decadent drama.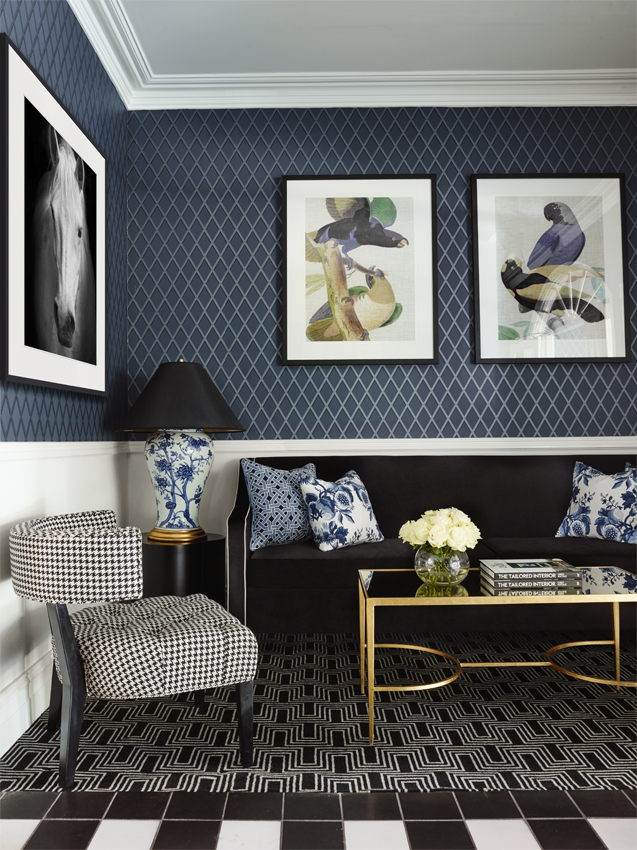 "There is nothing better than arriving to a luxurious hotel room or suite that gives that sense of being transported into your own little oasis. With The Sebel Kirkton Park's design, we were really careful to make sure the rooms were not 'cookie-cutter rooms' – we really wanted to create that sense of occasion by heightening the guests' overall experience," says Greg.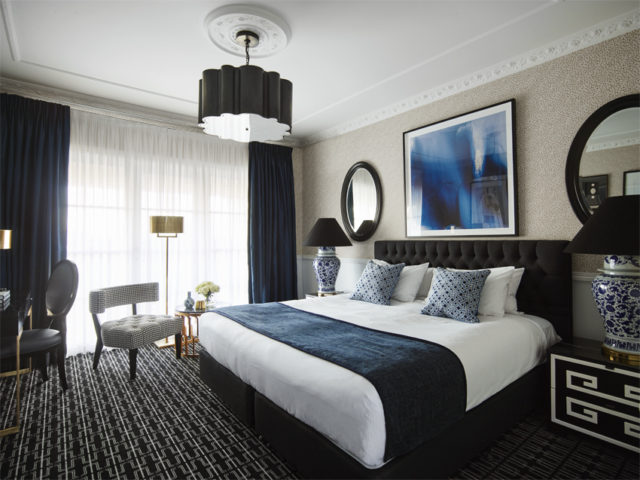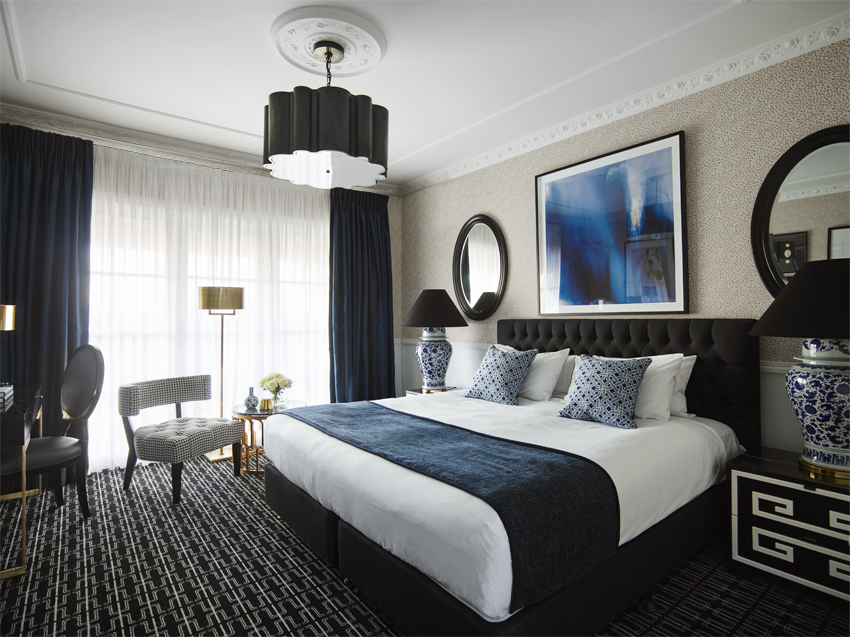 As for specific design elements, guests can expect to find plenty of Greg's own designs from his Hudson lounge chairs and tables in the foyer (paired with Ralph Lauren lamps) and the gorgeous Greg Natale Atlantic Blue wallpaper (available through Porter's Paints) that adorns the reception and atrium areas. Another standout feature is the custom-built circular bench seat, that sits under a glass-domed ceiling, and greets guests upon arrival.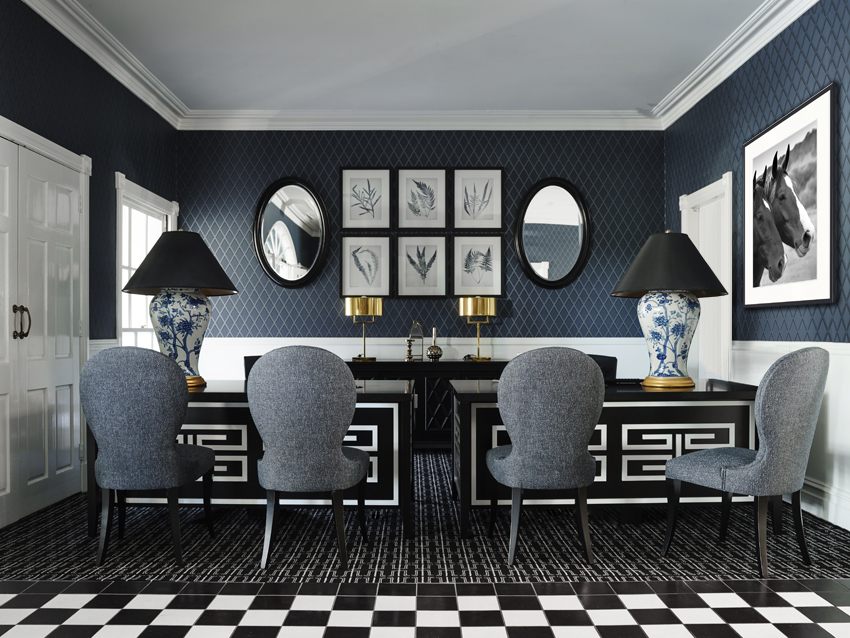 "The overall design is a carefully planned combination of patterns with whites and blues that link back to the common areas of the hotel. The black carpets and rich blue drapes offset the pops of gold of the floor lamps and wallpaper. It's very layered and it's very decadent. It transports you to somewhere very much unlike your own bedroom and that's part of the fun of a hotel stay," says Greg.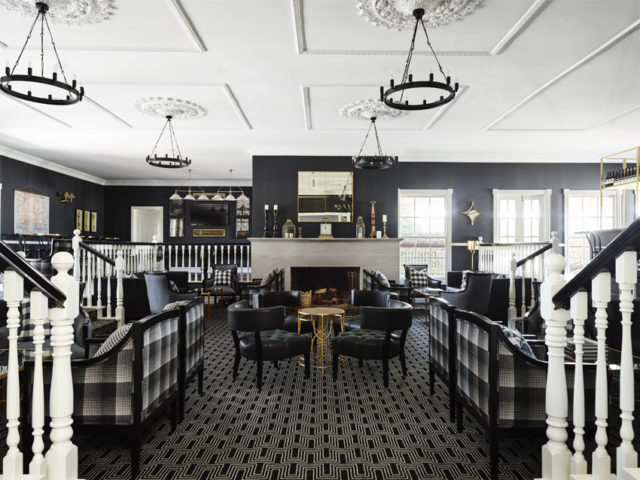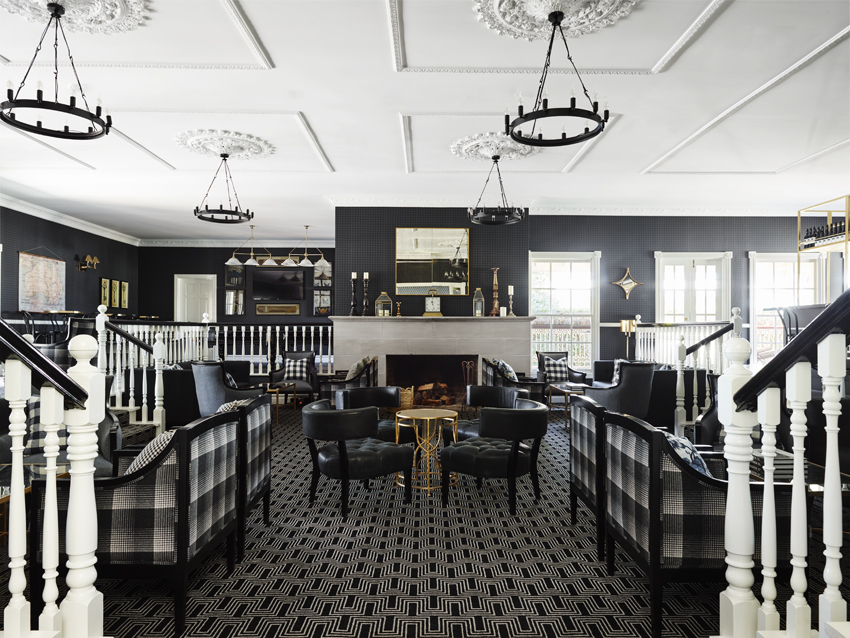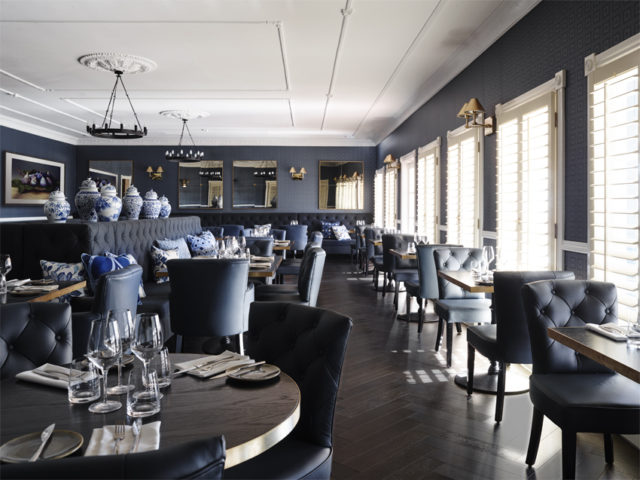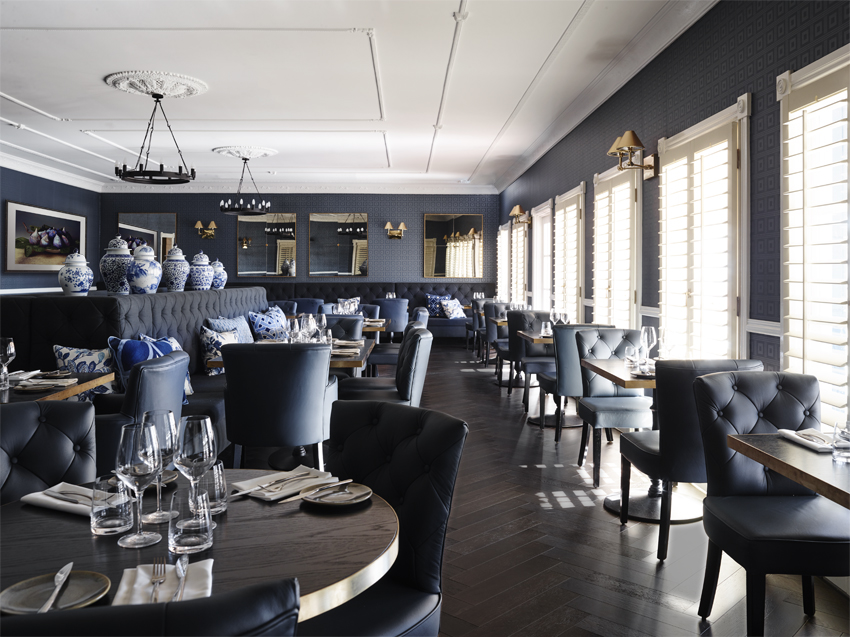 And what's even better is that room rates start at just $179 per room per night. Book your stay here.