The modest façade of this Victorian cottage gives nothing away about what lies inside. Originally cramped and dingy, the house was given a new lease on life; turning it into a light-filled modern beauty while still beaming with original features.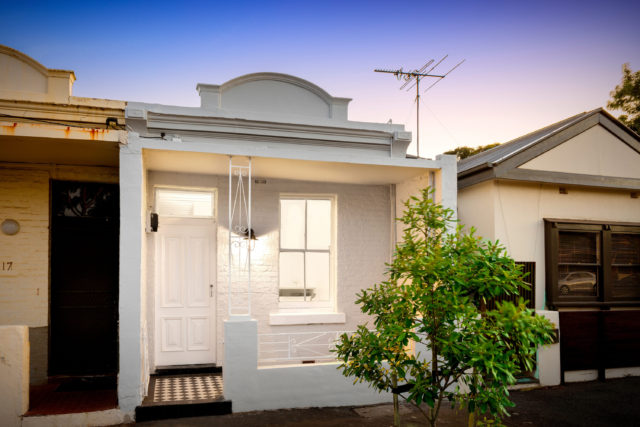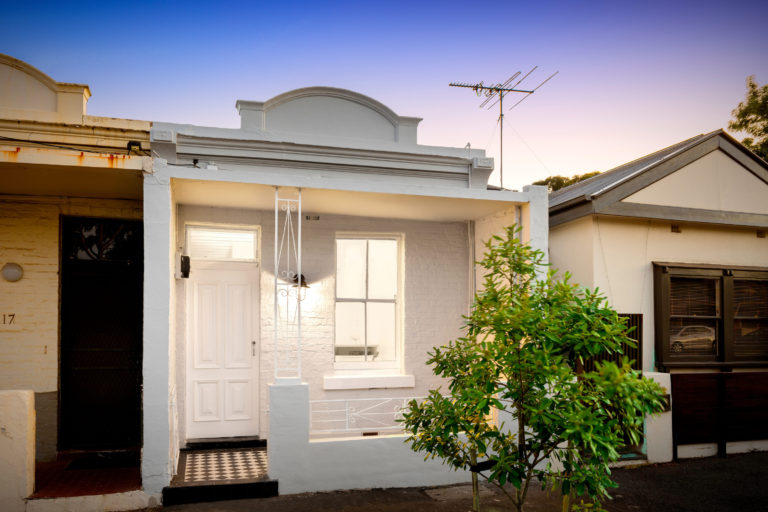 The challenge for Apparte Studio, the team behind the transformation, was to create a spacious feel without actually extending the house. "An extension was out of the question due to budget constraints, so all changes had to be made inside the existing envelope," says director Otto Henkell. "While we couldn't increase the square meterage of the house, we could add to the volume and feeling of space."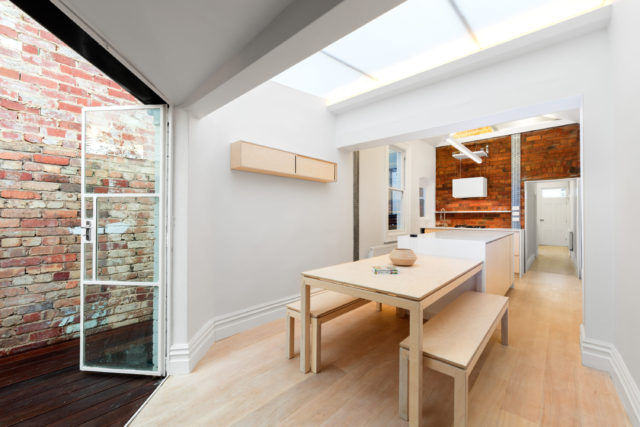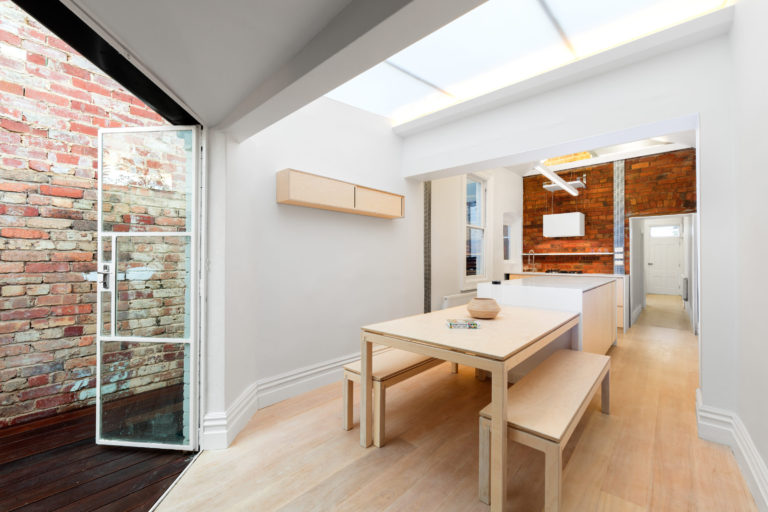 "We did this by lifting the ceiling to the line of the original rafters which created the opportunity to light the house indirectly by placing LED strips atop the newly exposed ceiling joists."
With no downlights in sight, the custom linear pendants that complement the lines throughout the interior are definitely a standout feature.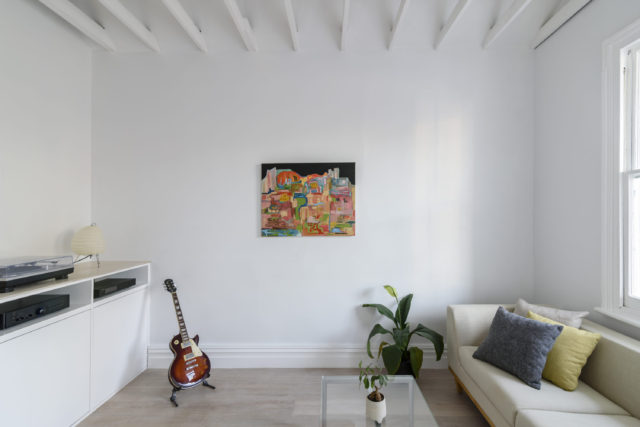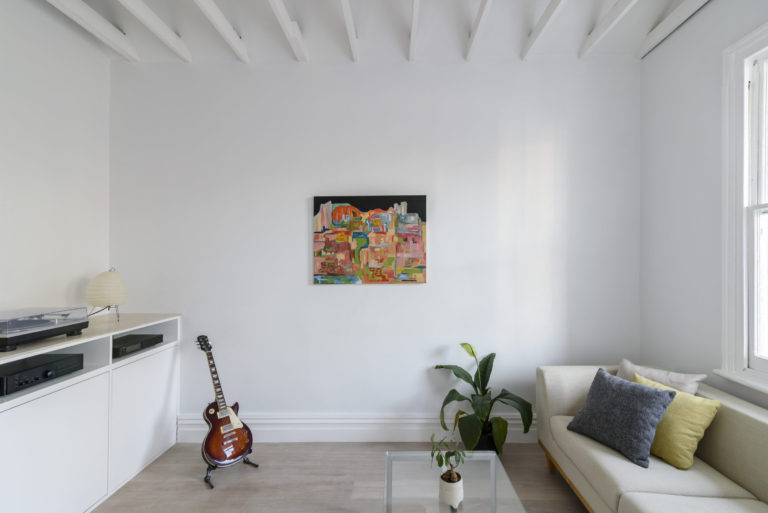 The second bedroom was incorporated into the hallway to form part of the new flexible and open living space, while the kitchen was reconfigured to include a modern island. The dining area now extends out from the island bench and provides a seamless transition to the courtyard.
"We felt a couple would only need one dedicated bedroom. On the occasion that guests stay over, a curtain can be pulled across to 'wall' off a spare room."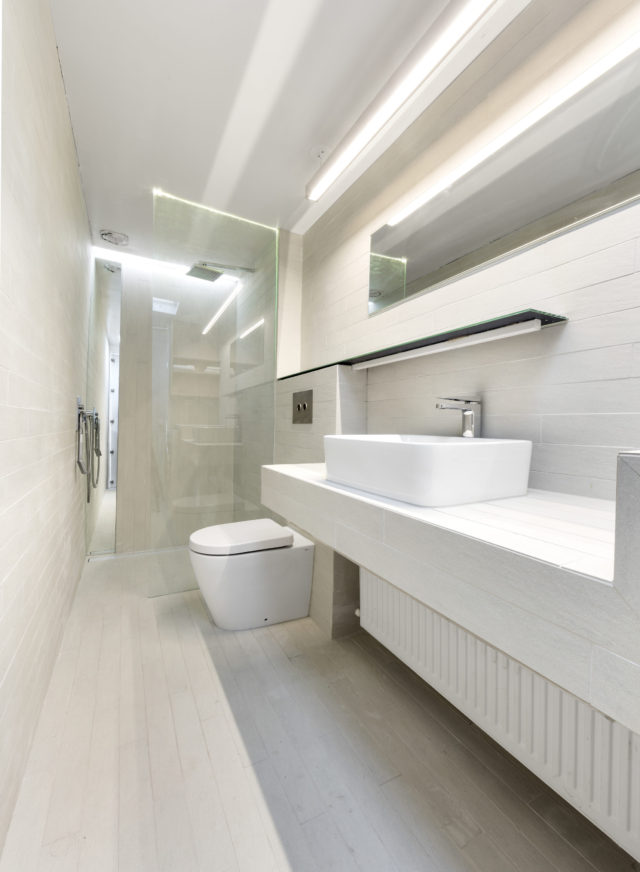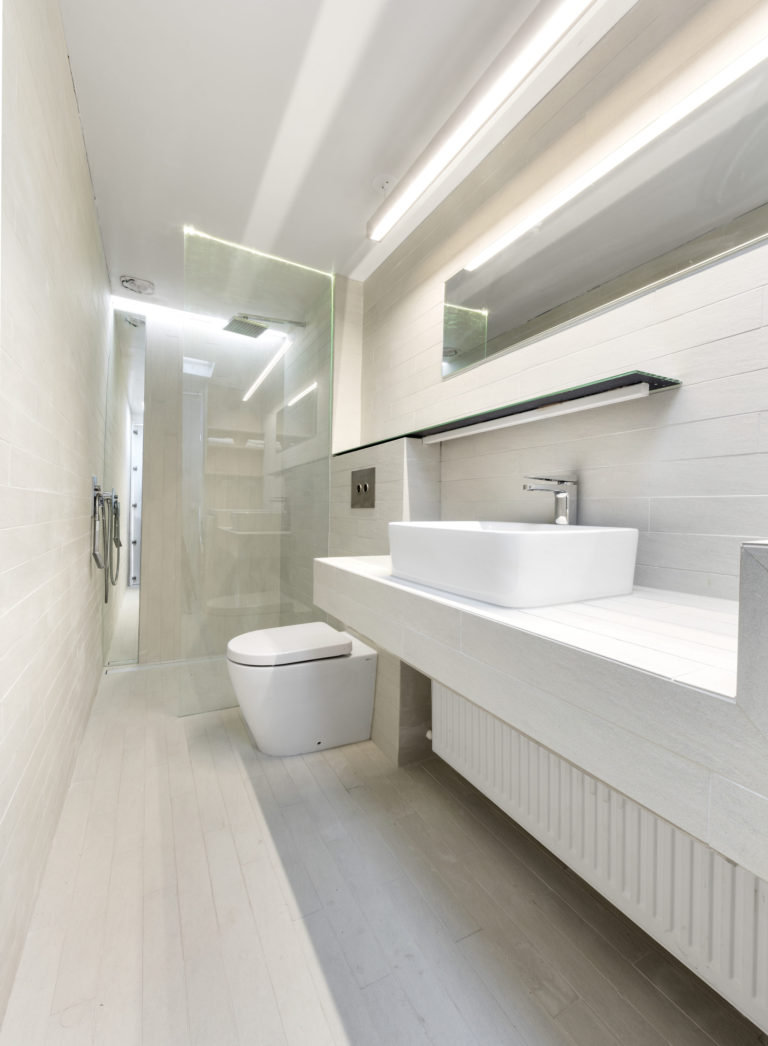 The result? A beautiful, crisp and airy modern Victorian cottage.
Want more beautiful house transformations?