Sponsored by Fenton & Fenton
The true Cancerian homebody in me absolutely loves cosying up at home in winter, as well as the opportunity for a little seasonal decorating and restyling to add a new mood, richness and added comfort that makes staying in and warm a joy, rather than something the cooler weather is forcing us into. When it comes to the art of layering, Fenton & Fenton is our go-to brand, so we asked founder Lucy Fenton for her expert advice.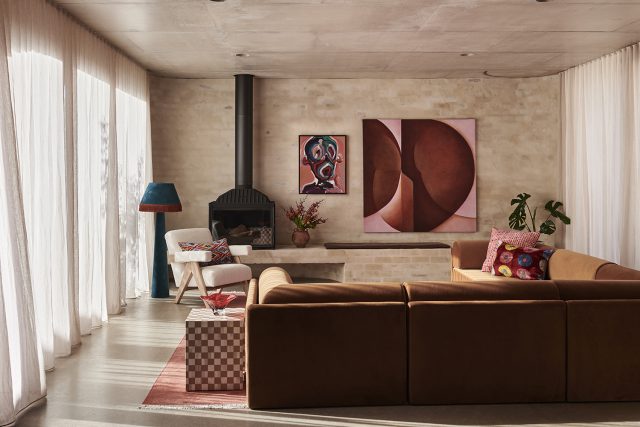 Surrounding yourself with rich vibrant colours this winter will definitely help keep the dopamine levels high through the gloomy months. "This doesn't mean you need to go and redecorate with all brightly coloured interiors," Lucy says. "We are loving rich cinnamons and caramels like our Weekender Sofa in Caramel Velvet, terracotta and mustard hues but then mixing in a dash of Barbie pink with our acrylic range or red to make things pop. I find it's the little accents that spark joy when you walk into a room."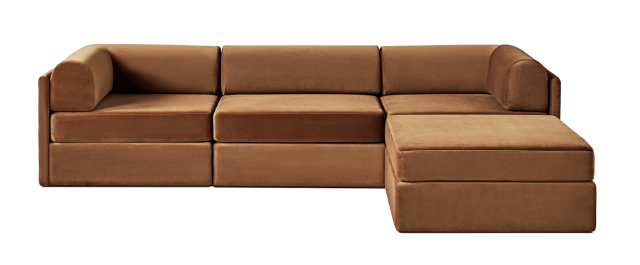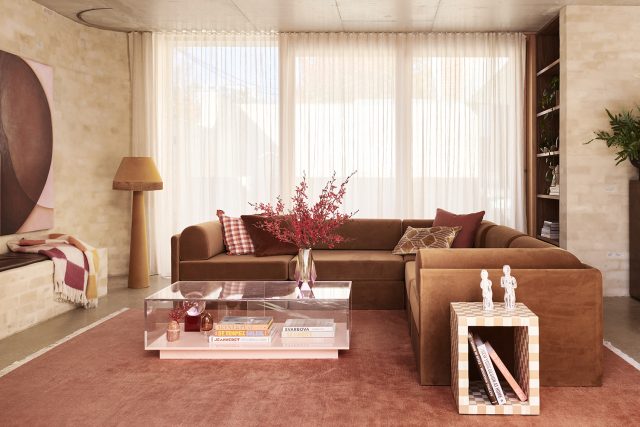 We can't help but agree that a home is all about the combination of the little details. Lucy says she loves adding layers. "Our cosy Snow Throws are draped over our sofas and at the end of our beds. I seem to always add some extra cushions like our playfully two-toned fringed Utopia Cushions. It's amazing how much difference a well-placed cushion here or there can make to a room. Just a little effort can transform how we feel when we enter a room."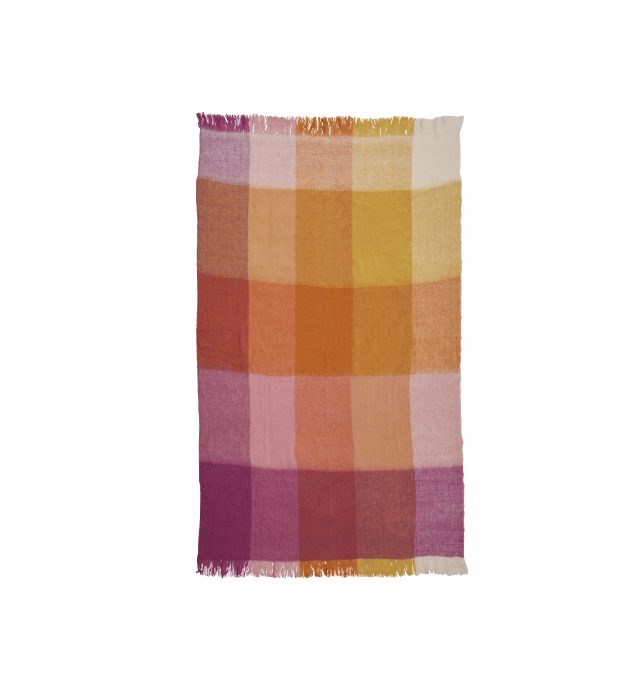 Lucy is embracing winter blooms too. "We often forget about flowers in winter, but winter blooms have a very distinctive fragrance that I find really enchanting." Don't forget your candles either, adding to the winter mood with delicious spicy fragrances, not to mention their cosy glow.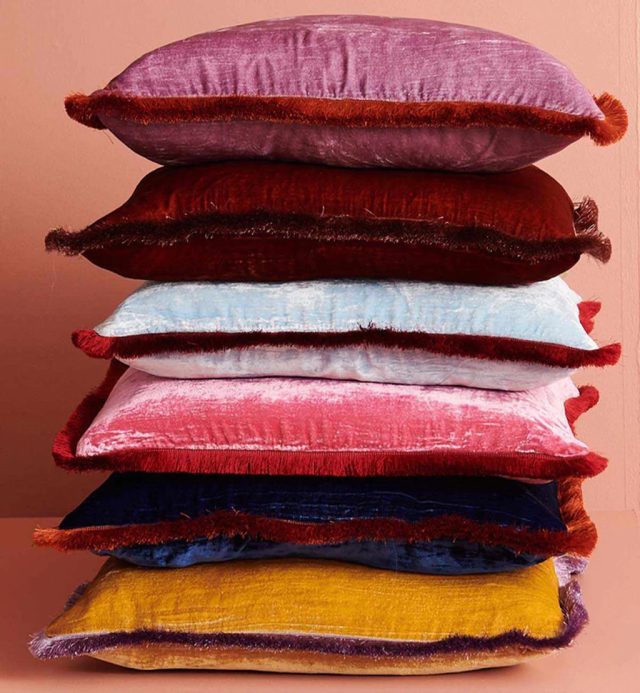 This winter I've certainly gone lamplight and candle crazy to up the cosy factor and Lucy has some tips here too. "I love bunkering down when it's cold and wet outside, but having the correct lighting is important. It's all about the floor or table lamps and dimmers. Embrace the moody low-light conditions with our Brady and Bora lamps and make your space really moody by turning off the overheads."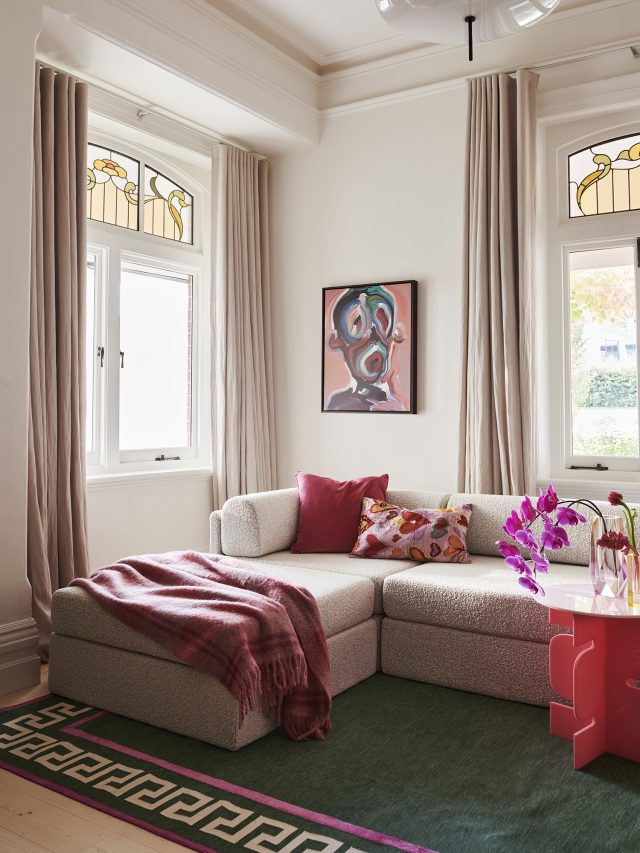 Mixing colour, texture, pattern, scale and shape will always create visual interest and make your home feel more cosy and inviting. "Most importantly, to create a sanctuary, surround yourself with things you love, and if time and energy permits, cook up a pot of homemade soup, sit back and embrace winter while it lasts," Lucy says.
We couldn't agree more!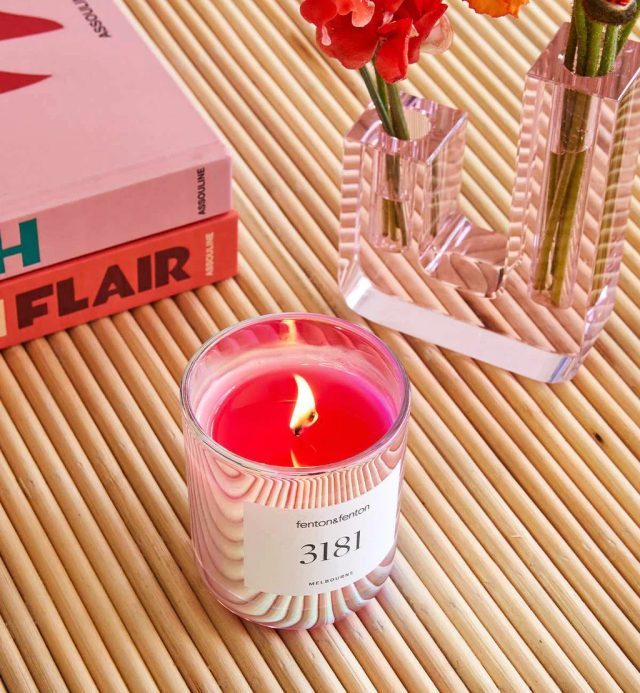 Whenever I feel like the interiors landscape is looking a little too safe and neutral, I head to Fenton & Fenton to remind myself how amazing colour can be for lifting your space and your mood. Life's too short not to be a little bold, colourful and (shock horror!) fun and this is one store that does that so well.
Fenton & Fenton have their biggest $20,000 Winter Giveaway running until 10 August 2023. Enter here.