Sponsored by Feast Watson
In this new regular feature, Feast Watson show us how to revamp and upcycle pre-loved furniture pieces. What do you make of this cool rocking chair by Made on the Left independent designers Nicole, Rebecca and Steff?
Products required:
Feast Watson Prooftint traditional stain: Brown Japan
Feast Watson Mastertouch Wipe-On Poly in Gloss
Feast Watson Crackle Lacquer top coat in Opal Gleam (paint colour only, not crackle)
Feast Watson Proofseal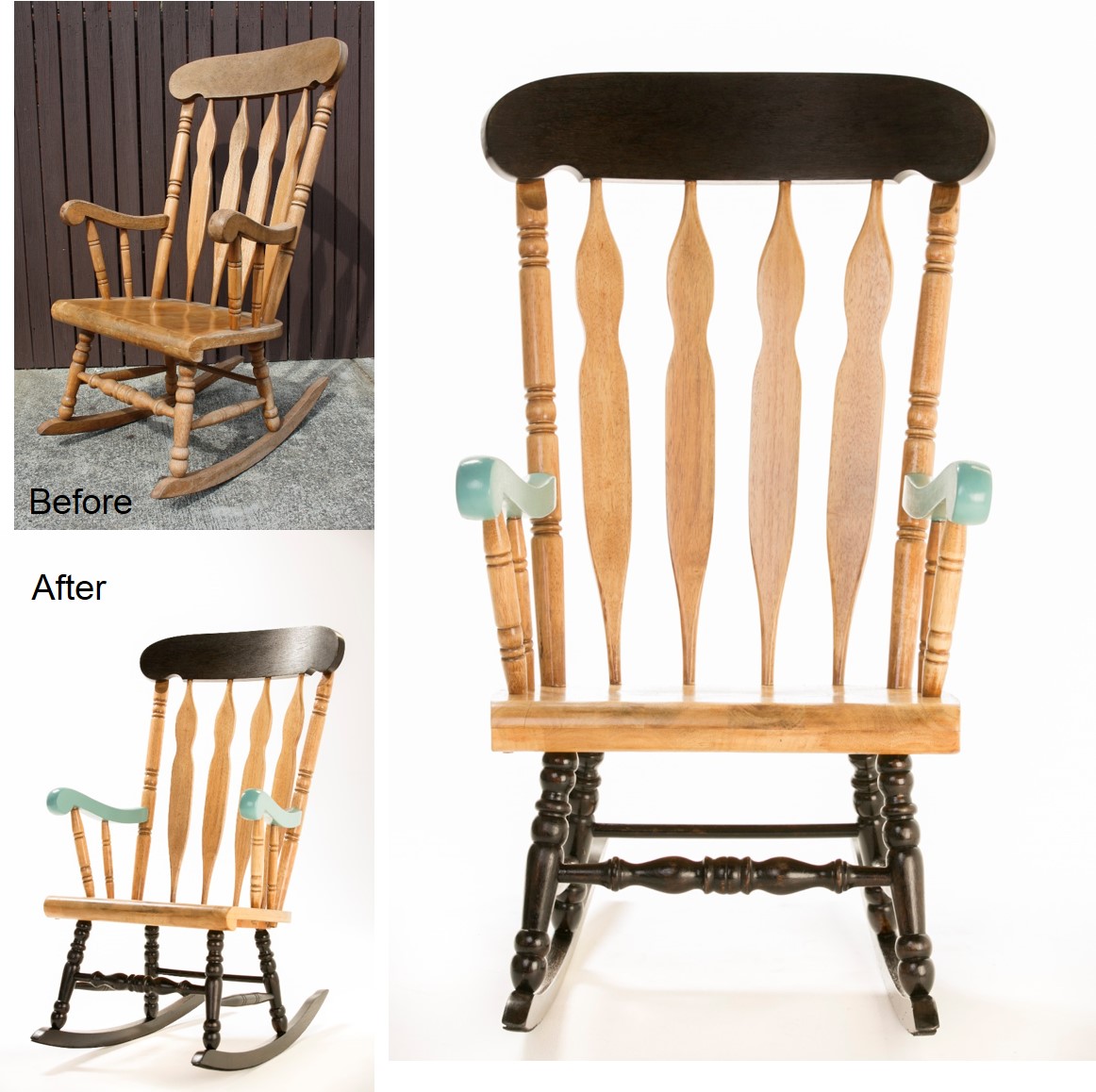 Planning:
Choose a piece of furniture that is a bit different. It should have a bit of character and offer you a challenge!
Think of ways you can make the piece modern without detracting from its authenticity. Pinterest is a fantastic source if you're stuck for inspiration.
Always remember its original function, your finished product should be usable and look good!
Decide on the finish and colour to make sure you achieve the look you want.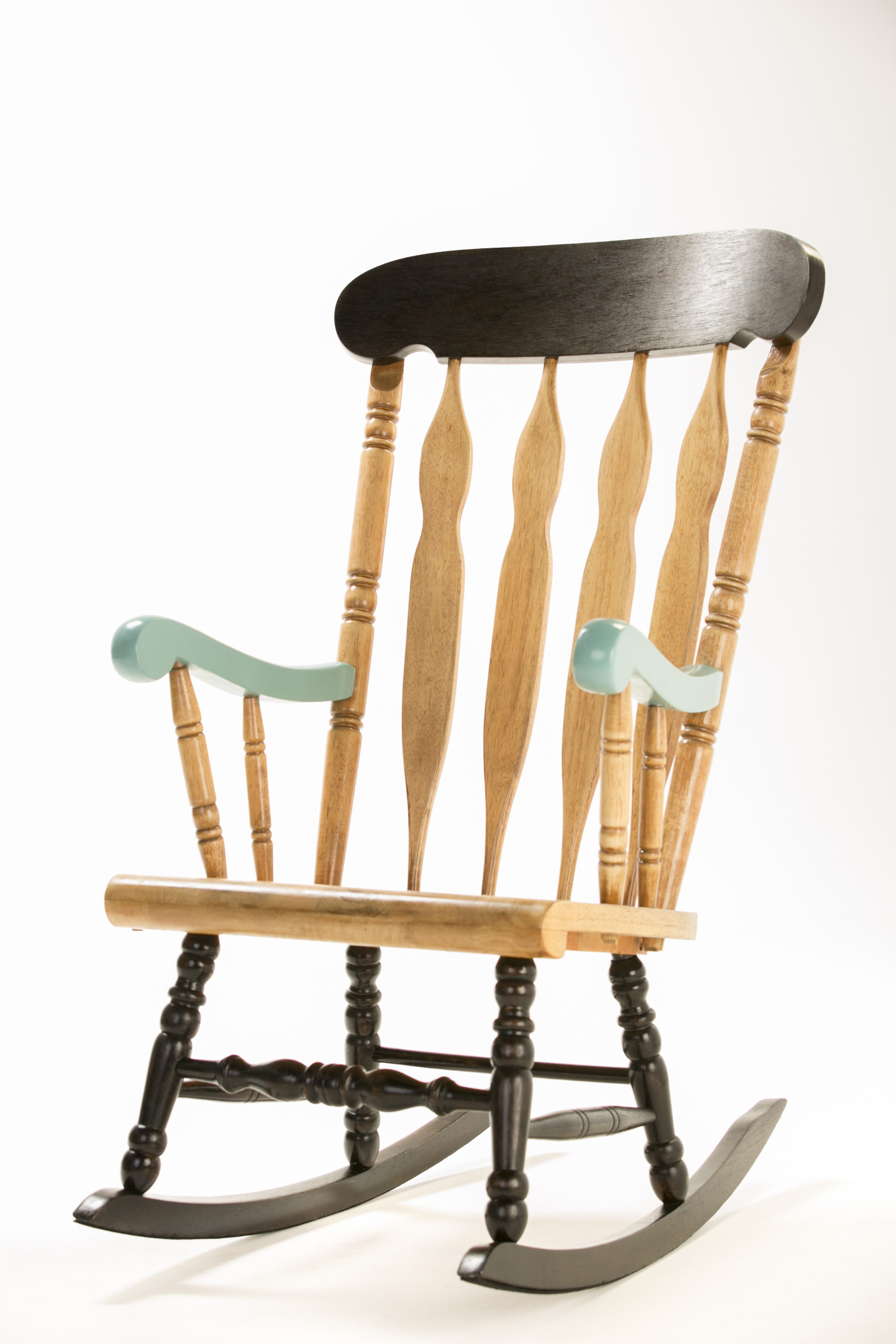 Preparation:
Prepare the surface by sanding to remove any existing varnish.
Make sure all dust is removed prior to coating the furniture.
Prime the surface with Feast Watson Proofseal.
Achieving your vision:
Apply Feast Watson prooftint stain in Brown Japan on the legs and head-piece using a brush.
Apply Feast Watson Opal Gleam on the arms.
For the varnish, using a rag, apply a few coats of Feast Watson Mastertouch Wipe-On Poly. Lightly sand in between the layers, using a fine grit sandpaper.
NB: Always test colours and stain on an off-cut or inconspicuous area of your piece prior to coating the whole area to ensure you're happy with the colour.
To find out more about Feast Watson products and their application, visit their website and for more inspiration, check out Feast Watson on Instagram.
–Made on the Left created this chair as part of last year's Feast Watson's Re-Love charity project.