Sponsored by Sheridan
It's the stylist's secret everyone wants to know: how to make your bed look that perfect blend of luxuriously comfortable but not too 'done'. Well, lucky for you, we have the answers for you today. Check out this great video tutorial from linen giants Sheridan and you'll soon be making your relaxed-looking bed like a pro!
Do you sleep in linen? I have plenty of it in my own (extensive!) bedding collection and I love the texture of its slight crumple. I just love that relaxed look. The bed in the video has been made with Sheridan's Abbotson range, which features linen flat and fitted sheets, quilt covers, bed covers and pillowcases. It was launched in 2011 and has fast become a bestseller.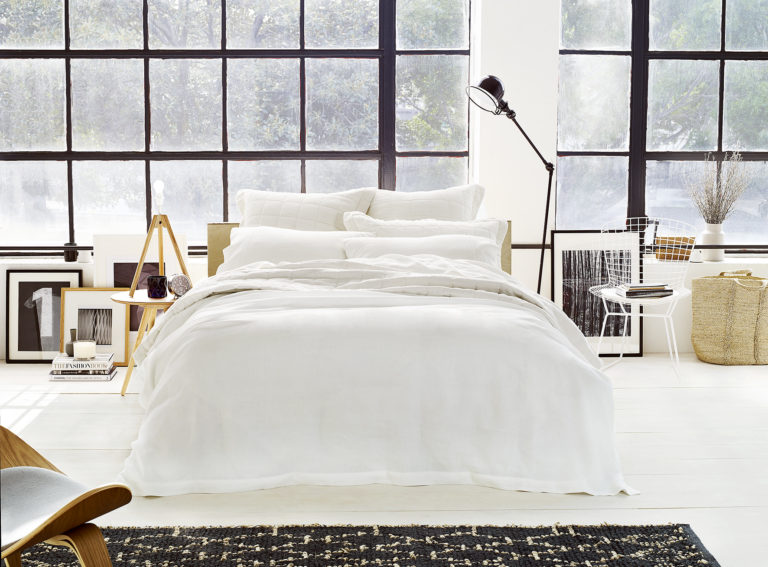 There's a range of colours so it's up to you if you want to go more matchy-matchy or mix things up with some contrast; perhaps a dark sheet and pillowcases under a crisp white quilt. The barely blue Breeze is a fresh new colourway for this year.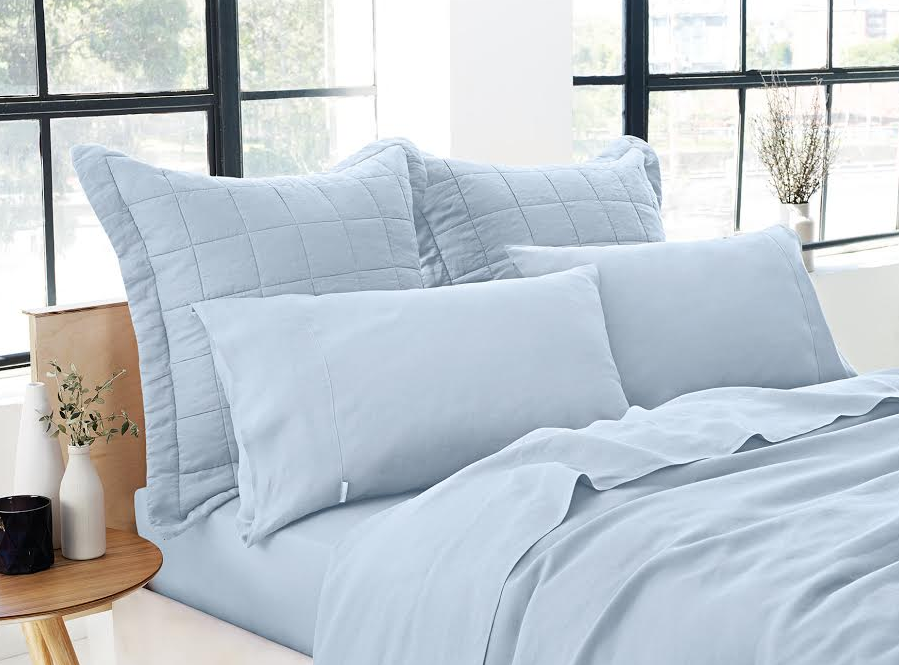 While linen is known for looking more casual, there's something so luxurious about those natural fibres. And this being Sheridan, you're getting some pretty top notch textile! After researching linens from all over the world for a number of years, they developed their own with fibres sourced from Belgium. The thickness of the yarn was considered and countless fibres tested to arrive at the final product years later.
To the unconverted, linen has a reputation for feeling a little bit scratchy, so they made sure theirs was the softest. What I love about linen is how it gets better and softer with every wash, which is why I invested in mine last year!
How do YOU make YOUR bed? Do you love this look? Will you be trying it for yourself at home?