Sponsored by Glem Gas
With summer and seasonal entertaining just around the corner (hooray for having visitors to our homes again!), many of you may be thinking about updating your kitchen or upgrading your appliances. Having your cooking zone work seamlessly when your menu production is in full swing is the holy grail of kitchen design, so here are some essentials to keep in mind when planning the main event.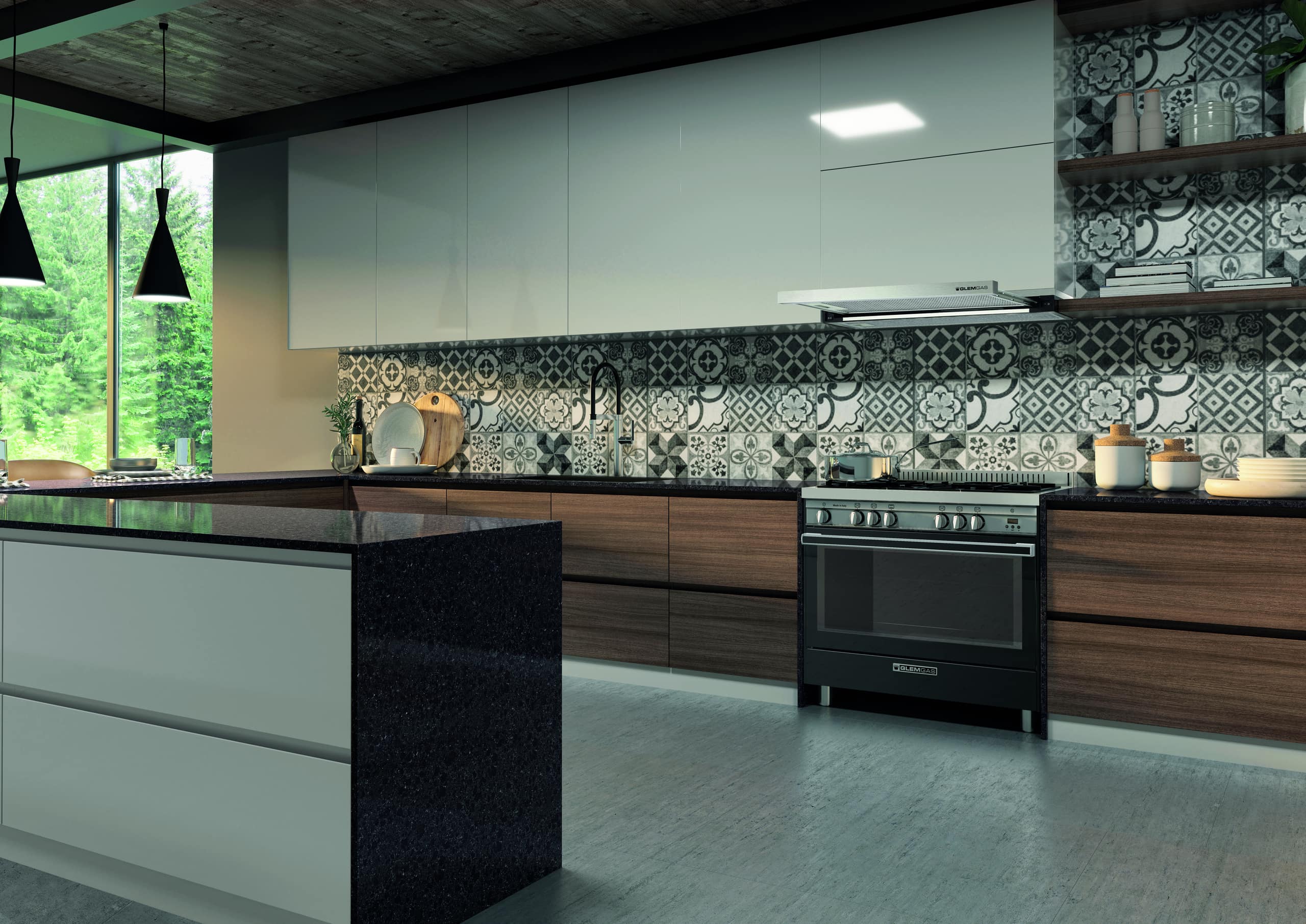 A functional layout
Big ovens bring a lot of convenience when cooking for a crowd and if you are hosting Christmas, extra capacity is essential. While the trend of having multiple built-in ovens side by side on a wall continues, there are huge benefits in having one large statement cooker, creating an efficient all-in-one cooking zone that can easily accommodate large roasts or a mountainous pavlova in the oven, and multiple burners to juggle sauces, sides and other finishing touches simultaneously.
Most kitchens can fit a 60cm cooker into their layout, but there are also options to have a 70cm, 80cm or 90cm cooker for an even wider and more flexible configuration. A large oven allows you to roast a turkey and still have enough room to bake the vegetables or cater for small children who may have different food requirements. Everything comes out of the oven freshly cooked rather than having to do multiple batches.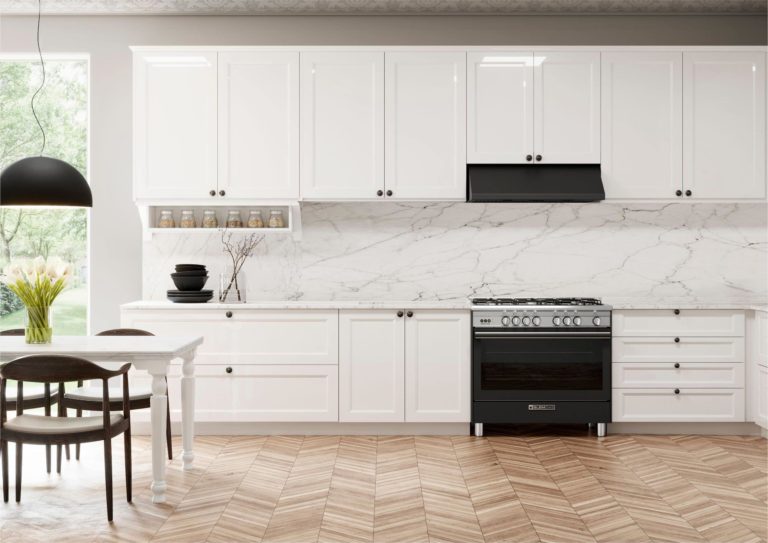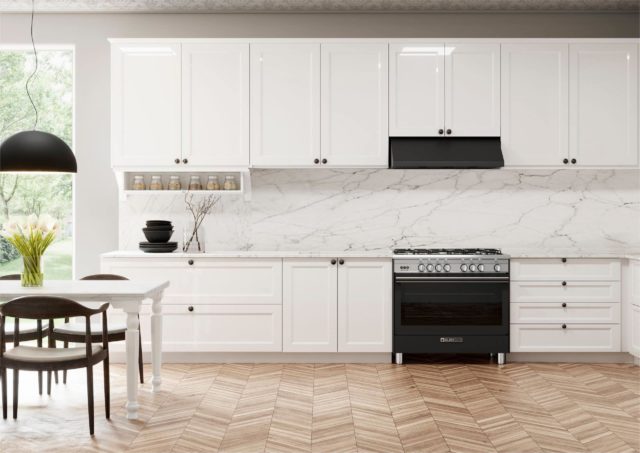 The features that count
Big occasions like hosting Christmas or other large gatherings really put cooking appliances to the test. And for those who have a five-burner cooktop, this may just be the time to get them all firing at once. Gravies, boiled pudding, grilled seafood, and blanched veggies can all get the festive treatment as long as the design of the cooktop allows. A central wok burner, instead of one positioned on the side, creates ample space for other pots and pans to be placed around it, without bumping into each other.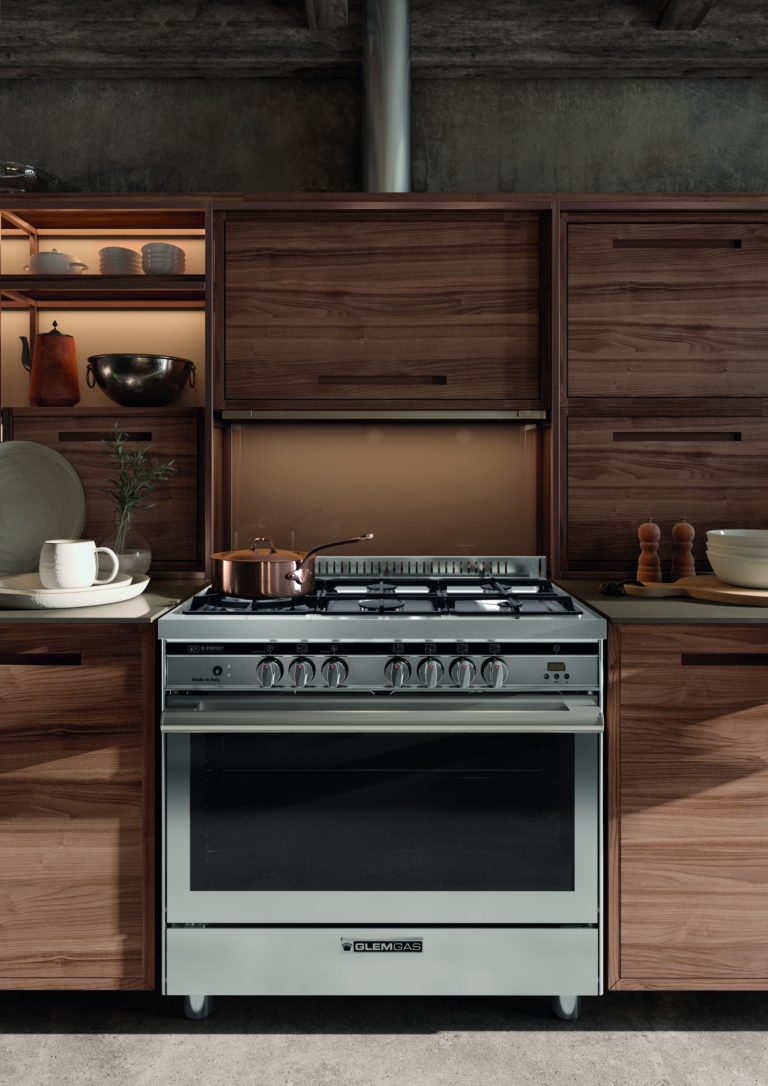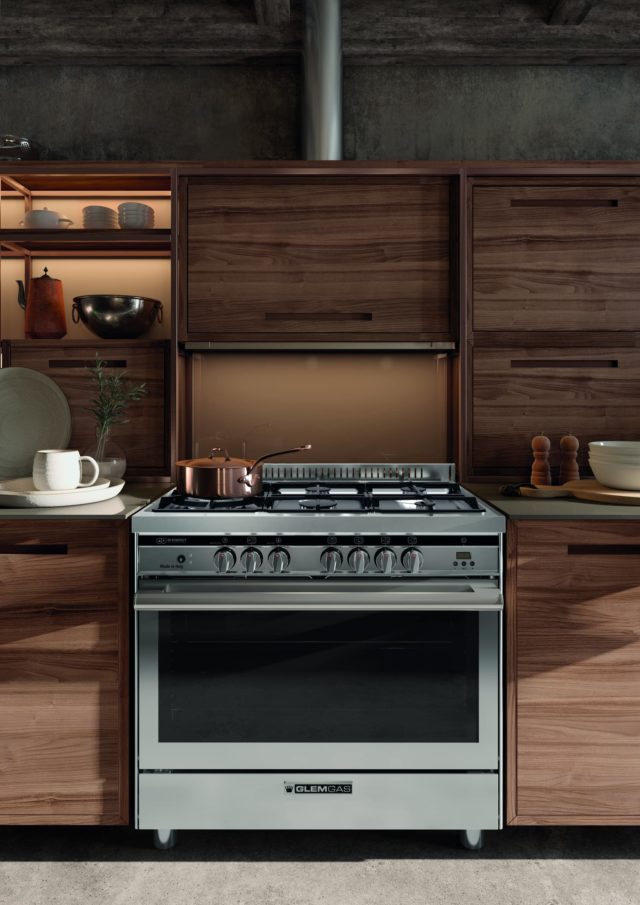 And of course, big events call for big ovens! Glem Gas ovens have extra large capacity thanks to their internal design, so whether you're baking a leg of ham, or roasting a 6kg turkey (or both!), you'll still be able to close the oven door. Taking large trays of fish or vegetables out of the oven is also safer and more stress-free when there is extra space to place your hands on either side.
When cooking a large variety of oven dishes, it pays to take advantage of multizone cooking so that vegetables and trimmings can be placed on separate racks in the oven at the same time as the meat.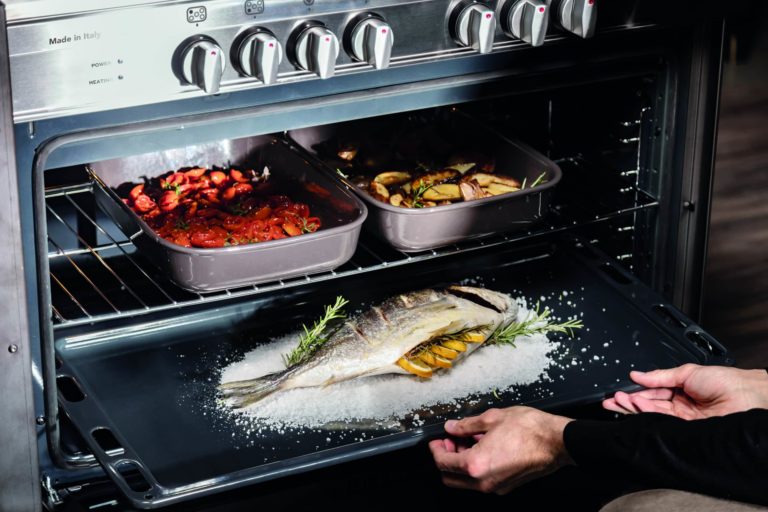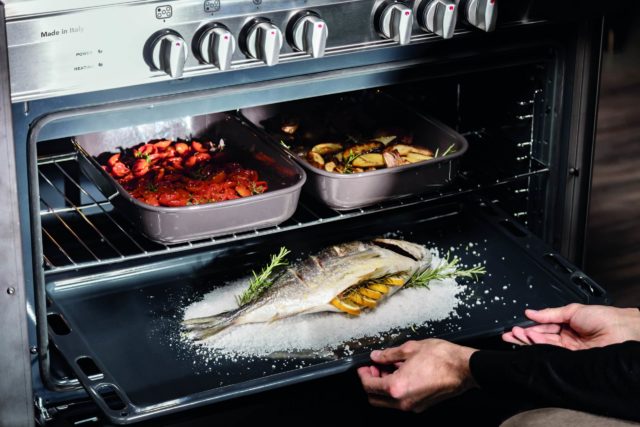 Catering to the clock
There are many benefits in having all your festive foods coming together piping hot at the same time with one large cooker. In addition to the size and flexibility of the cooker format, it's also easier to monitor the progress of each dish in one location, rather than scanning multiple smaller built-in ovens, a separate cooktop and benchtop appliances.
Of course, coordinating the dishes so they're all ready at the same time is key and requires some planning and precision. Here are some Christmas entertaining tips to take the stress out of celebrations:
Plan and shop ahead, setting a schedule (and menu) that works
Bake desserts a day or two ahead of time, leaving just the cream, custard or fruit to add on the day
Set your table the night before and always plan for extra guests
Chop and prepare vegetables the night before so they're ready (in separate containers) for quick assembly in the roasting tray
Use a meat thermometer for perfectly and safely cooked poultry.
For more information on Glem Gas' range of award-winning and innovative ovens.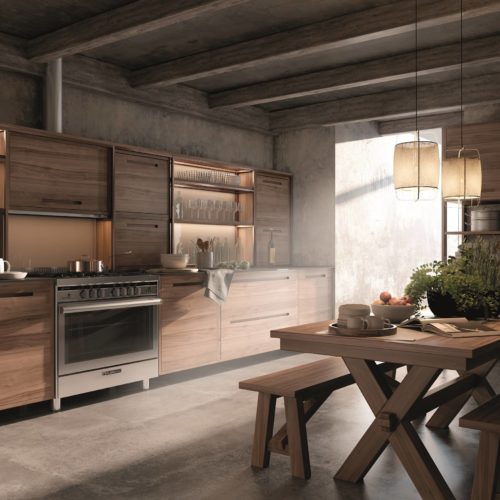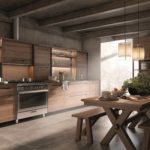 Freestanding cookers: why to choose one and the new option you may not know yet!
Sponsored by Glem Gas When it comes to planning your new kitchen, the kind, look, and size of cooker (incorporating your oven/s and stove) are some of the biggest decisions…