Sponsored by Glem Gas
When it comes to planning your new kitchen, the kind, look, and size of cooker (incorporating your oven/s and stove) are some of the biggest decisions when it comes to functionality, how you like to cook, what you want to spend and how it will look. For this reason, it's a call you should make early on, and having done your research.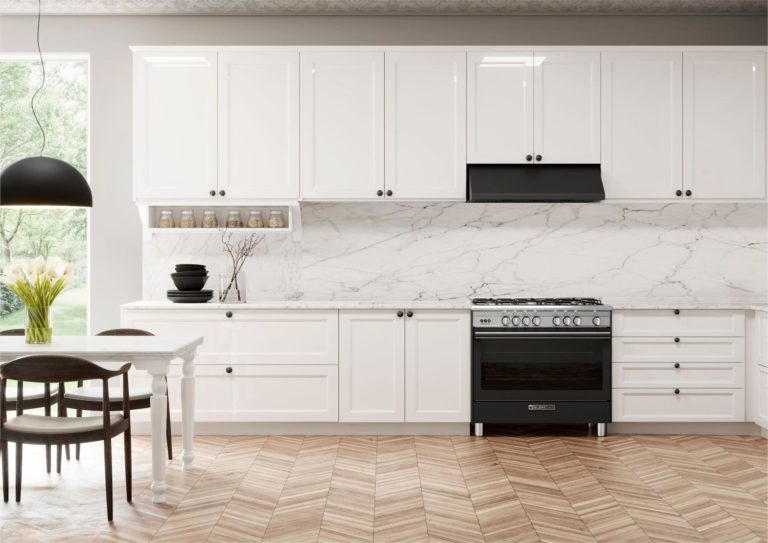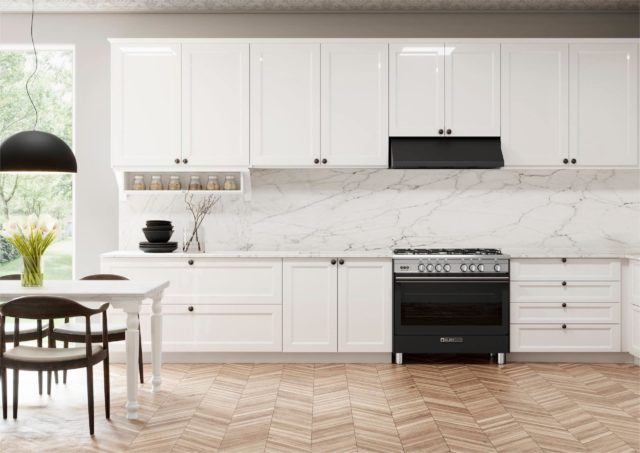 There are those who want to make a statement with their cooker and those who prefer it to fade into the background. Those who cook a lot and love it, and those who really don't care. These are the more over arching considerations, but there plenty of finer details and questions to ask yourself too, which can help you make this sometimes tricky choice!
"Cookers hark back to the tradition of the fireplace being the focal point of the kitchen when it was the beating heart of the home; a source of light and warmth," says David Gilmore, managing director of Glem Gas Australasia, a leading Italian-made freestanding cooker brand. "Modern cookers become the focal point of a kitchen in the same way the wood-burning stove and fireplace were before them. There is something comforting about a freestanding cooker in a kitchen; a warmth and familiarity that hints of times past."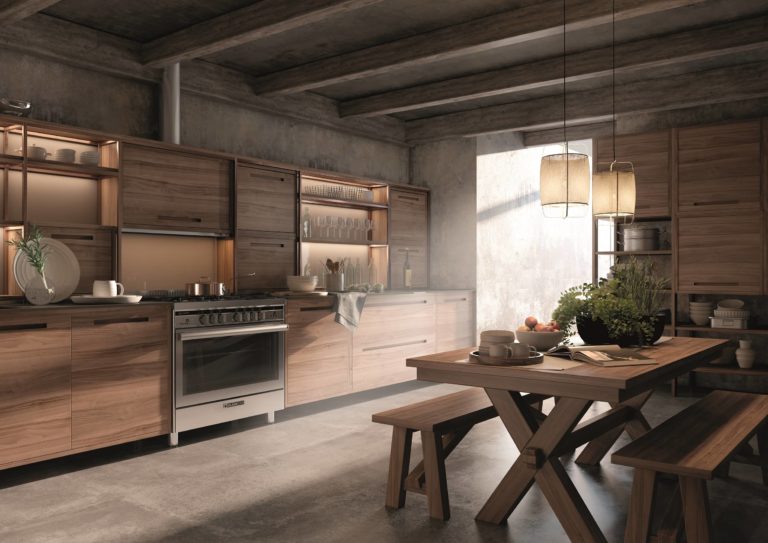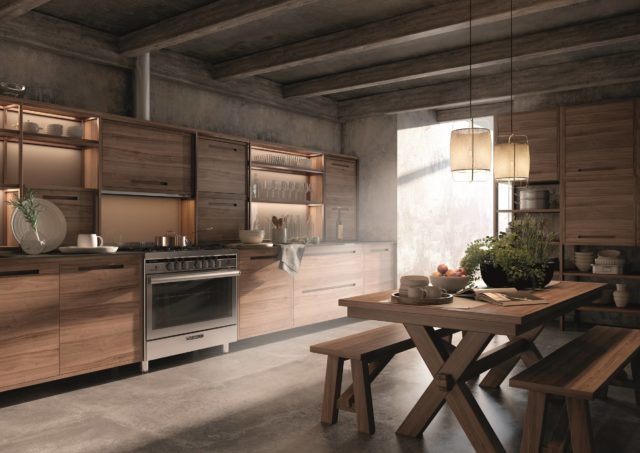 In more recent times, the built-in oven has allowed a more minimalist and less attention-grabbing approach. This can allow our kitchens to seem more like other rooms, where the appliances blend into the background. But if you're a serious cook and the kitchen is your happy place, you may want that cooker to be a showstopper! It's really all a matter of personal taste.
If freestanding is your vibe, Glem Gas, with their 60-year history, have a huge range of width options. They cater for 99% of kitchen cavities with all major sizes covered in the range. So freestanding cookers are no longer just for big kitchens.
Somewhere else they stand out, with something you may not have heard of before, is their Doppio range, which allows you to cook with electric or gas. And while you may think you already have that, with what's known as dual fuel, this is something altogether cleverer!
The Doppio (Italian for double) oven concept allows home cooks to bake and roast using a choice of two energy sources. At the flick of a knob, they can switch from gas operation to cook with a steam heat (ideal for retaining moisture in meats), to electric operation to produce a dry heat (perfect for crisp pastries). All within the same oven cavity. This unique functionality came from an idea generated right here in Australia, then brought to life by the manufacturer in Modena, Italy.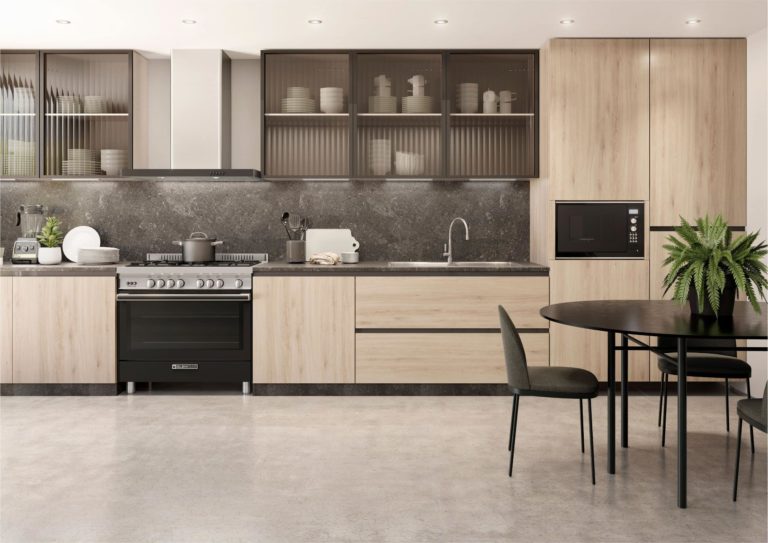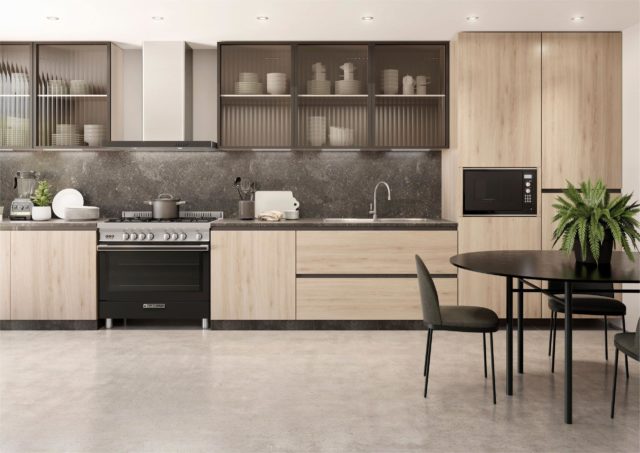 "This feature doubles the cooking possibilities and adds a flexibility previously only possible by having two separate ovens," David says. "Integrating this technology into Glem Gas Bi Energy cookers improves the cooking experience and optimises results for both sweet and savoury foods."
With the arrival of Doppio, Glem Gas now offers three Bi Energy cookers, including a 90cm cooker in a stainless steel or black finish, and a 70cm stainless steel design for more compact kitchen layouts. Matched with five gas burners, (and a centre wok burner on some models), cast iron trivets and multifunctional gas and electric oven operation, the quality and cooking versatility are truly maximised.
Glem Gas continues to manufacture products tailored to Australian kitchens. Known as the 'specialisti in cottura' (cooking specialists) – the company approaches product development with a deep understanding of user-friendly design, multipurpose functionality, high performance and reliability.
If you're set on a freestanding oven and aesthetics are as important to you as functionality, Glem Gas suggest you ask the following questions:
What is the profile of the front edge of the hob? Will it match the profile of the standard 40mm benchtop?
Does the height of the control panel line up with the drawers to create a consistent horizontal element in the kitchen?
Is the kickplate under the cupboards able to continue across the bottom of the cooker?
Can the cooker height be adjusted so the cooker is integrated precisely into the kitchen?
These are all the sort of little things Glem Gas have considered in their designs and, you guessed, it, they can say yes to all the above! You know what they say about good design being a combination of all the little details!
For more information online or visit your nearest Harvey Norman.