I recently decided it was time to invest in a quality quilt; a really warm, heavy-feeling, hotel-like one that would look all plump on the bed. I don't ask much, do I?! But I didn't know where to start. And while I thought I probably wanted a feather duvet (that's what we call them in the UK and the term doona used in Australia is actually trademarked by Tontine, don't you know?), I wasn't sure if they were cruelty-free.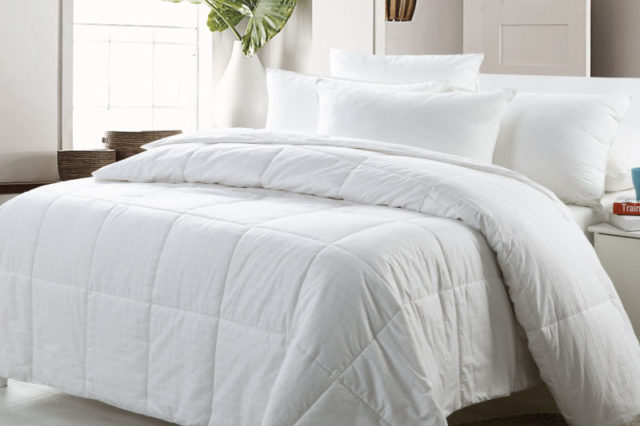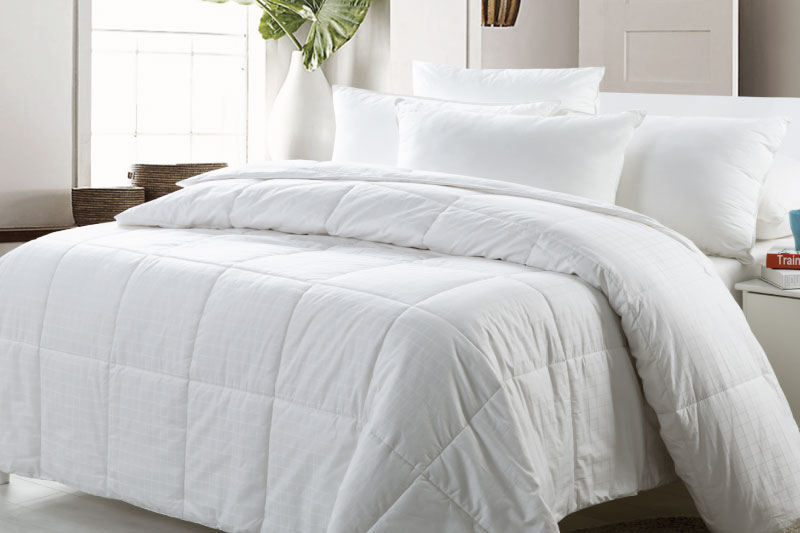 I thought if I had all these questions, you might have too! So I asked the folks at Onkaparinga, one of Australia's oldest textile brands, to give us the lowdown on loft, fill options and certifications. Not sure what I'm talking about? Read on…
What are the main quilt fill options and which is best for which reason/season?
The main fills available are:
Down and feather – this can be great all year round depending on the percentage of down vs feather. For example, 85% down and 15% feather will be very warm and more suited to winter sleeping whereas 50% down 50% feather would be suited to all seasons or warmer sleepers all year.
Down is the super soft and warm under-feather material sourced from ducks or geese. When the quilt is referred to as 'down and feather' it has a higher down count (more expensive and warmer), when mentioned as 'feather and down' it has a higher feather count (a cheaper alternative suited to all seasons/less warm).
Wool – this can be sourced from all over the world, although Australian wool is seen as the premium wool worldwide (we only use this). Wool is naturally temperature regulating and breathable, allowing for the materials to lock in warmth while allowing your skin to breathe. Higher wool GSM means a warmer quilt, for example 450-500gsm is perfect for winter or colder sleepers, 300gsm is suited to all seasons or warmer sleepers. Due to the temperature regulating properties both are suited to all year depending on the sleeper. Look for washable wool for a longer lasting quilt.
Cotton – for the warmer sleeper or those hot balmy nights, it feels light on and doesn't have much bulk to it. It's a very thin looking quilt that will not give that plump look. Those that like a good looking bed too may want to add another quilt for decorative purposes but sleep just under the cotton quilt!
Polyester is a cheaper alternative for quilts and is often found in quilts for commercial purposes or budget friendly quilts. Polyester quilts may give a plump look depending on the type and can be favoured by allergy sufferers as they can be washed frequently at higher temperatures. They are less breathable due to the synthetic fibres so are not recommended for hot sleepers. Being polyester, they are not made from natural fibres which can put some people off due to environmental factors and synthetics being close to skin for long lengths of time.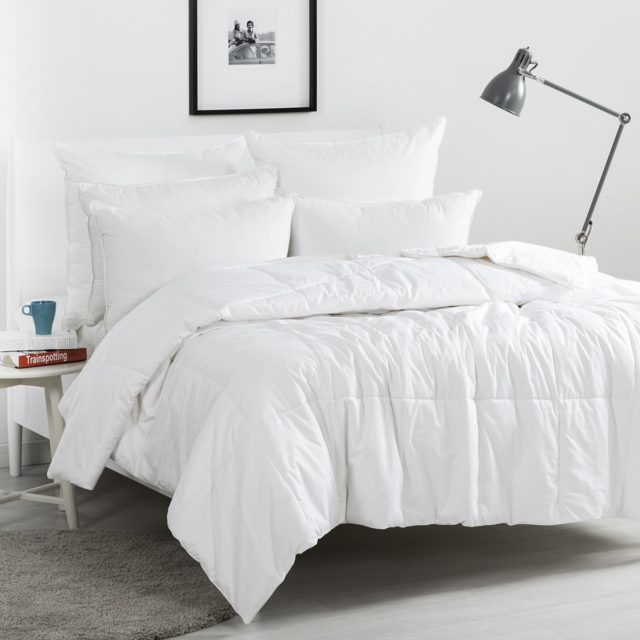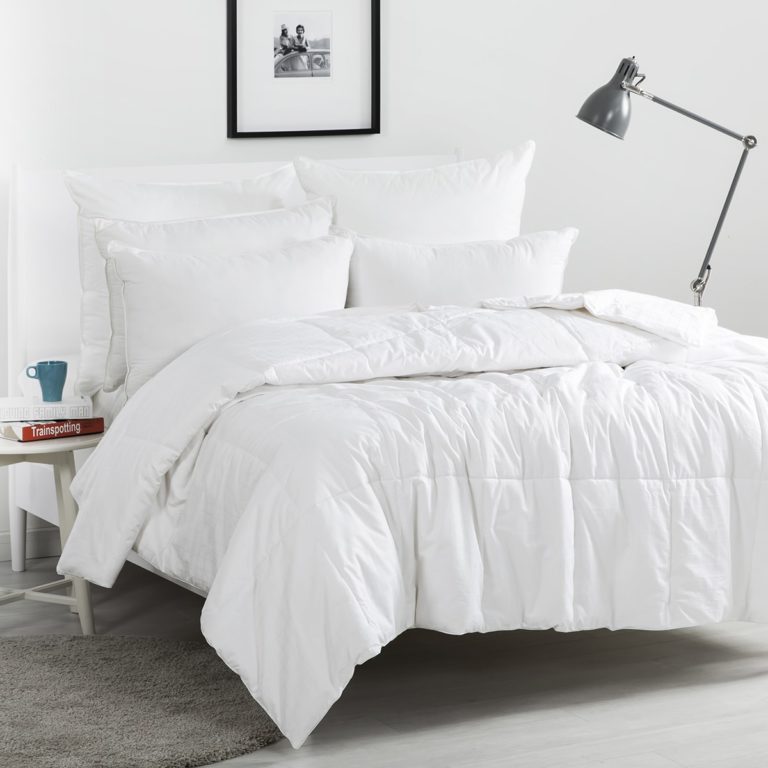 Is there one quilt that will work all year round or is it essential to have a summer and winter weight option?
Many quilts are suitable all year round depending on your sleep type. If you are an extremely cold person you may need to invest in a good winter quilt as well as hot sleepers, a summer weight (cotton) quilt. For those sleeping with heating and cooling in homes or average temperature sleepers, a good quality quilt made from natural fibres will be suitable for all year round.
Looking after your quilt, airing it regularly and shaking to help with loft, will keep your quilt fresh and looking great all year.
A quality doona is a few hundred dollars. Why is it worth it?
Investing in a good quality quilt will give you a quilt that will last for years if well looked after. A premium quilt will generally be made with higher quality and more natural fibres that are proven to give a great night's sleep and last longer.
Are there any considerations for people with allergies or asthma?
We find that natural fibres generally give less chance of allergies or asthma with wool being one recommended for allergy sufferers. With no chemical substances to irritate, wool is generally suited to allergy sufferers. It is important to regularly air your quilts and clean them according to instructions to keep dust (and allergens) to a minimum.
Can you explain some of the jargon please?!
Loft is the height of the quilt – so when the quilt naturally falls on the bed, how pillowy/high it looks and feels.
Baffle Box or Box Construction is the term used to describe how the quilt is built. The 'box' is like a pocket that is filled with the fill material and closed off so that your quilt is made from 'boxes' holding the fill in place, preventing too much movement of the fill that can result in uneven warmth.
Are there any certifications we should look out for? Many people worry down-filled quilts involve cruelty to birds?
Oeko-Tex is important to check when considering allergies and an aversion to any harmful substances as it means the manufacturer and product has been checked and the product is free from any nasties!
If you are looking for a down and feather quilt we do believe it is important to ensure they are RDS (The Responsible Down Standard) certified. RDS certification ensures the materials were sourced from suppliers that have treated the geese and ducks involved well. They are able to express innate behaviors and live pain and distress free. To become RDS certified the entire process from farm to manufacturer has been certified by auditors and inspectors from a third-party certifier. Any RDS certified down and feathers are clearly marked during the manufacturing process to ensure no non-certified products are mistakenly used.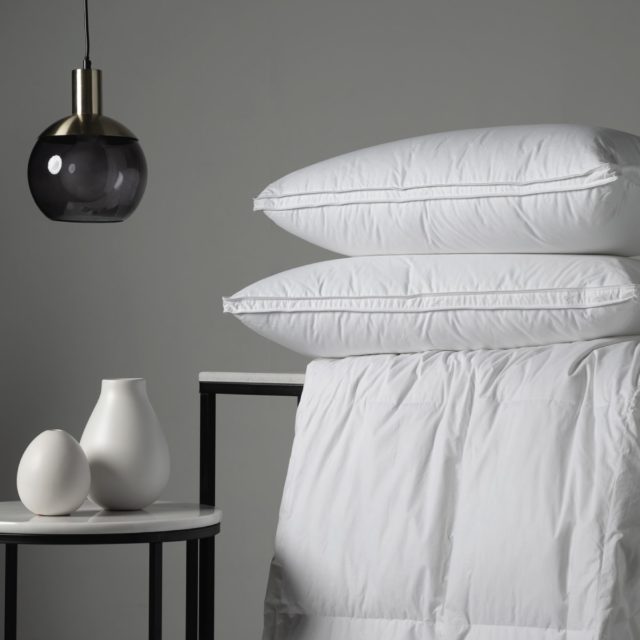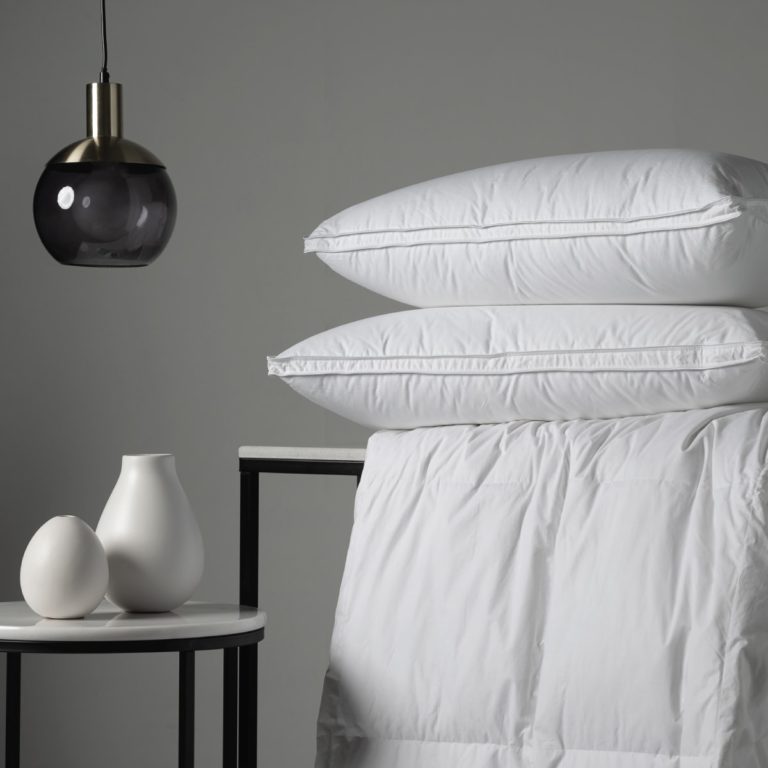 What's the most popular quilt you sell?
Our most popular is our Australian Washable Wool, Winter Weight Quilt. Filled with washable Australian wool this quilt is perfect for cooler nights.
I'll let you know how I get on with choosing mine!