A mainstay in American homes, we've seen the mudroom concept surge in popularity in Australia over the last few years. A practical space at the entrance of your home, used to store all your household belongings, a mudroom is the perfect place to house shoes, hang up your bag, keys, dog leads and more.
These spaces are beginning to become popular DIY projects, as people crave functionality within the home and embark on a spring-cleaning refresh. And you don't need a dedicated space to create a mudroom – a hallway, nook or alcove will suffice.  Wendy Rennie from Haymes Paint has some great tips to share.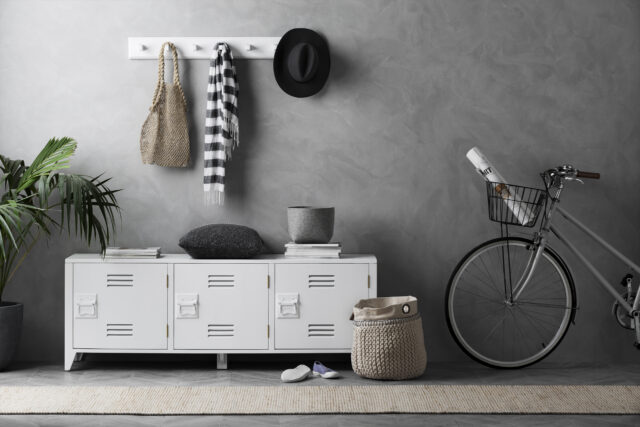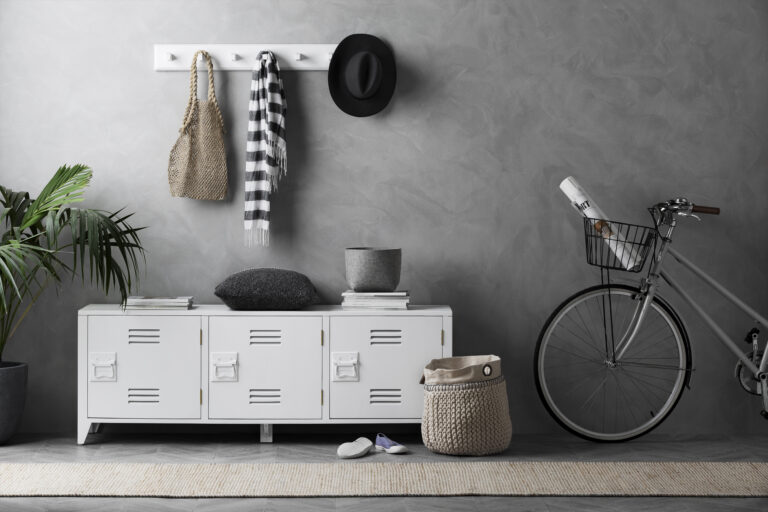 Colour is everything when creating a mudroom
The first and most essential step of creating a DIY mudroom is differentiating the space from the rest of the house through the use of colour.
The great thing about a mudroom is that you can create one out of nothing. Often, these handy little spaces can be used to fill up an entryway or transform a hallway, inviting guests to take a moment to kick off their shoes or hang up their jacket as they enter your home. But to make this space feel like its own, colour is required.
"Since the mudroom is the entrance to the home, it is key to select a colour theme that is consistent with the rest of the house, but still creates impact. You want the impact of the first impression to flow harmoniously throughout the entire home," says Haymes Paint colour and concept manager Wendy Rennie.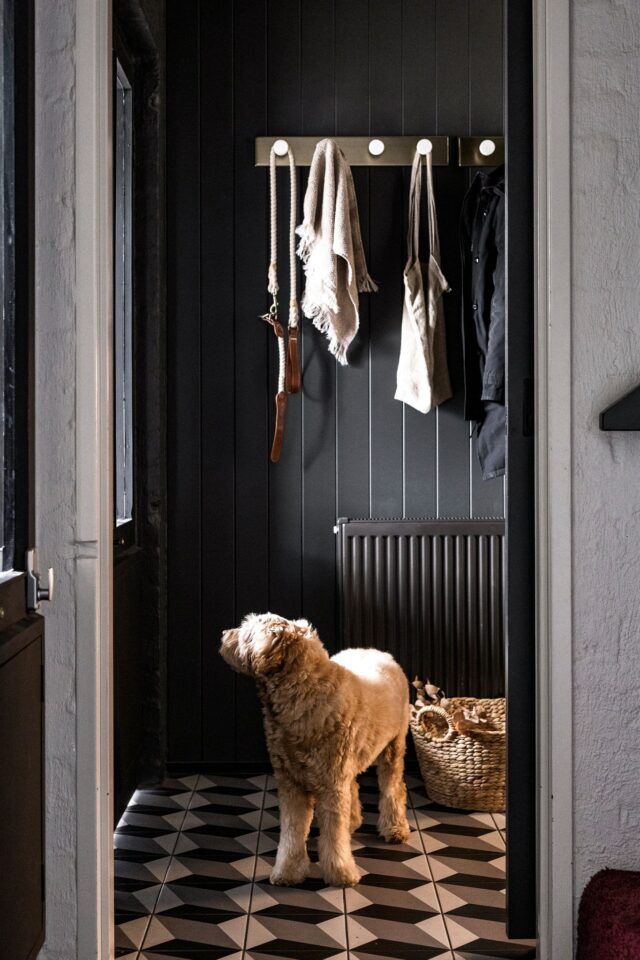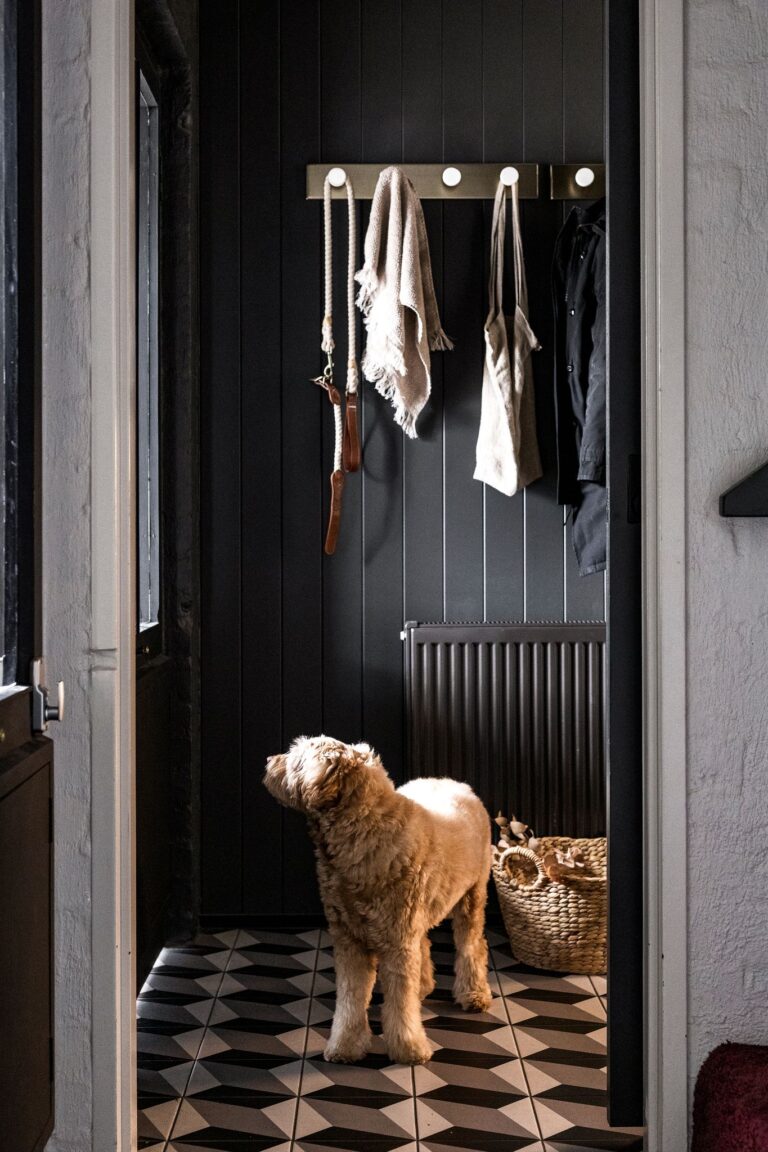 "I recommend using a darker shade to differentiate the mudroom from the rest of the house, especially if you do have an alcove or separate entryway to use. If your mudroom is simply an extension of your hallway then a lighter neutral, complemented by accents of a darker tone that may feature elsewhere in the home is a nice introduction for your guests of what is to come," says Wendy.
You can choose any colour theme you desire, as long as you steer clear from bright primary colours. Reds, yellows or even blues will be too overwhelming when first entering the house.
Bring it to the next level with furniture
Not everyone has a dedicated room or nook that they can designate for this space, and the good thing is you don't actually need one. You'd be amazed at what you can create with simply the right colour themes and a few simple pieces of furniture.
A set of hooks you can drill into the wall, a hall table and a cute wooden shoe rack is all you need to create a 'mudroom vibe' without requiring a designated room. The best part about these furniture pieces is that they are practical but also aesthetic, adding character and style to a hall or entryway.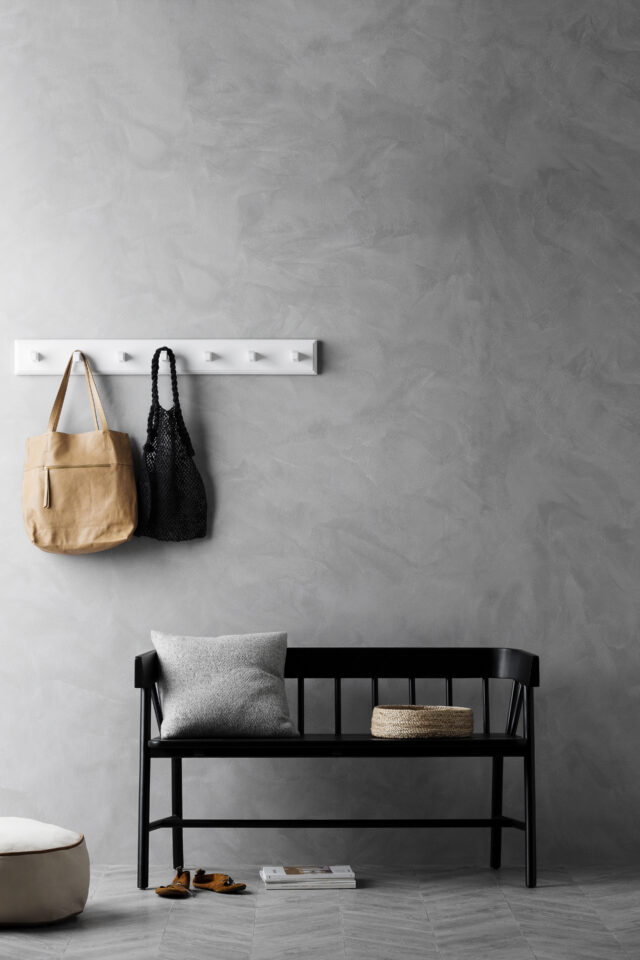 Accessorise!
Once you have selected the furniture you can inject your personality into the mudroom through the accessories you choose.
To warm up the mudroom, Wendy suggests laying down a rug to add a pop of colour and act as an entryway for your guests. Potted plants by the door and in the corners will also enliven the mudroom with the freshness of greenery, acting as the perfect transition from the outdoors to the indoors.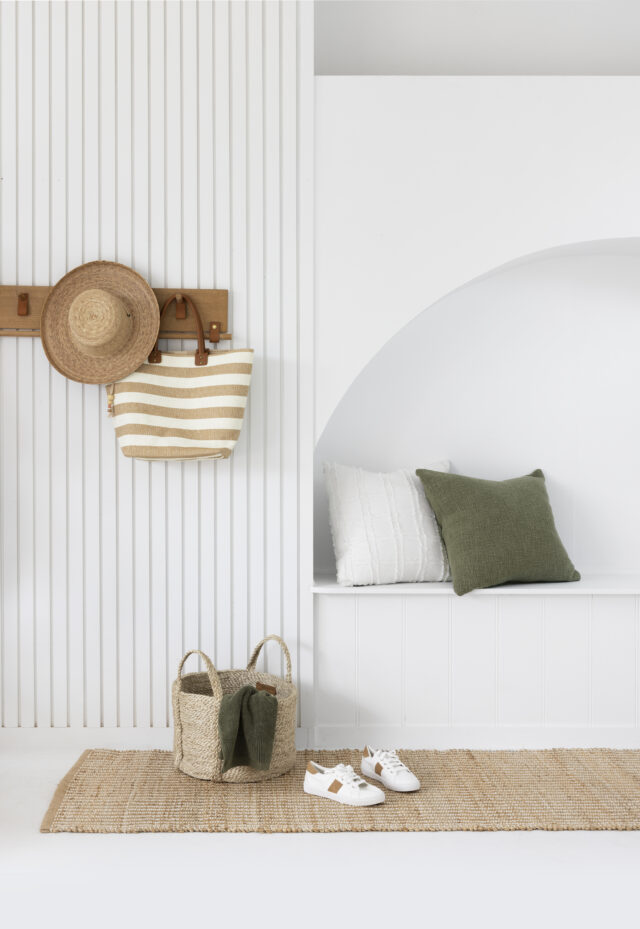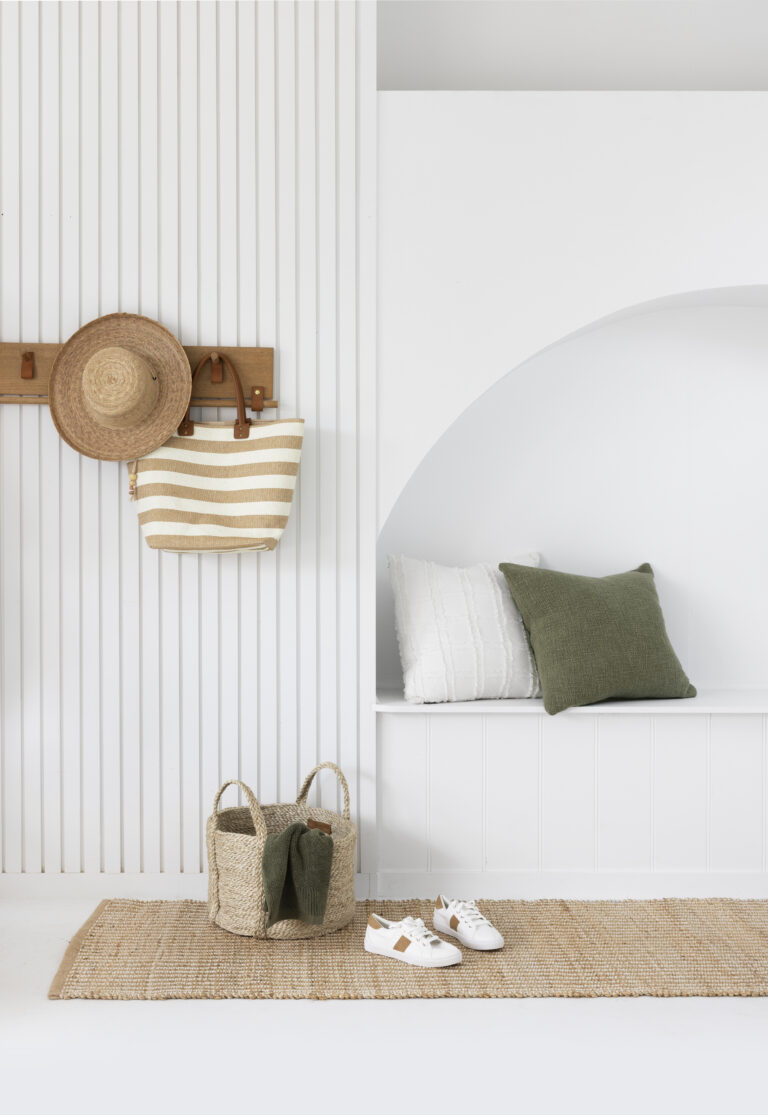 Photography: Martina Gemmola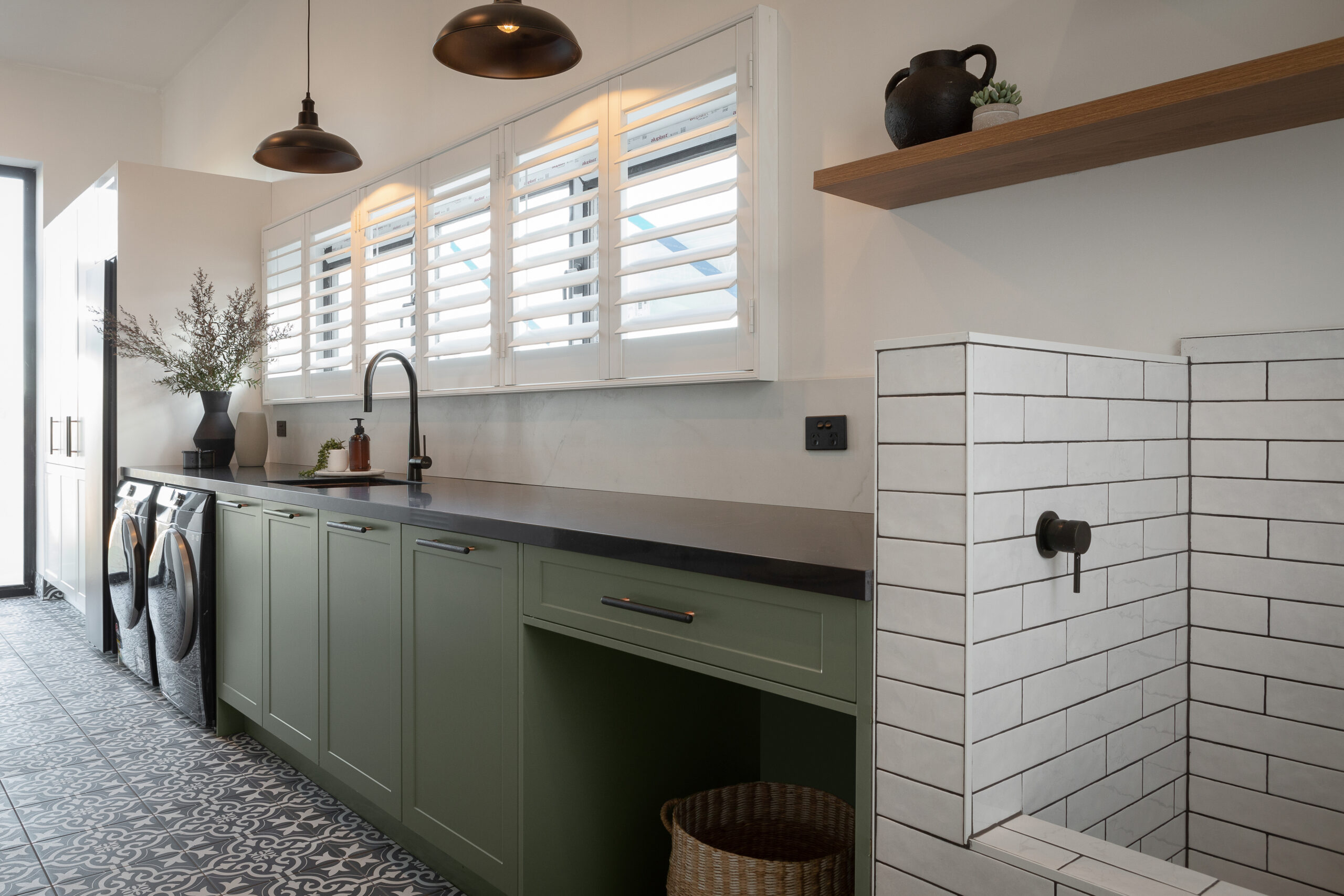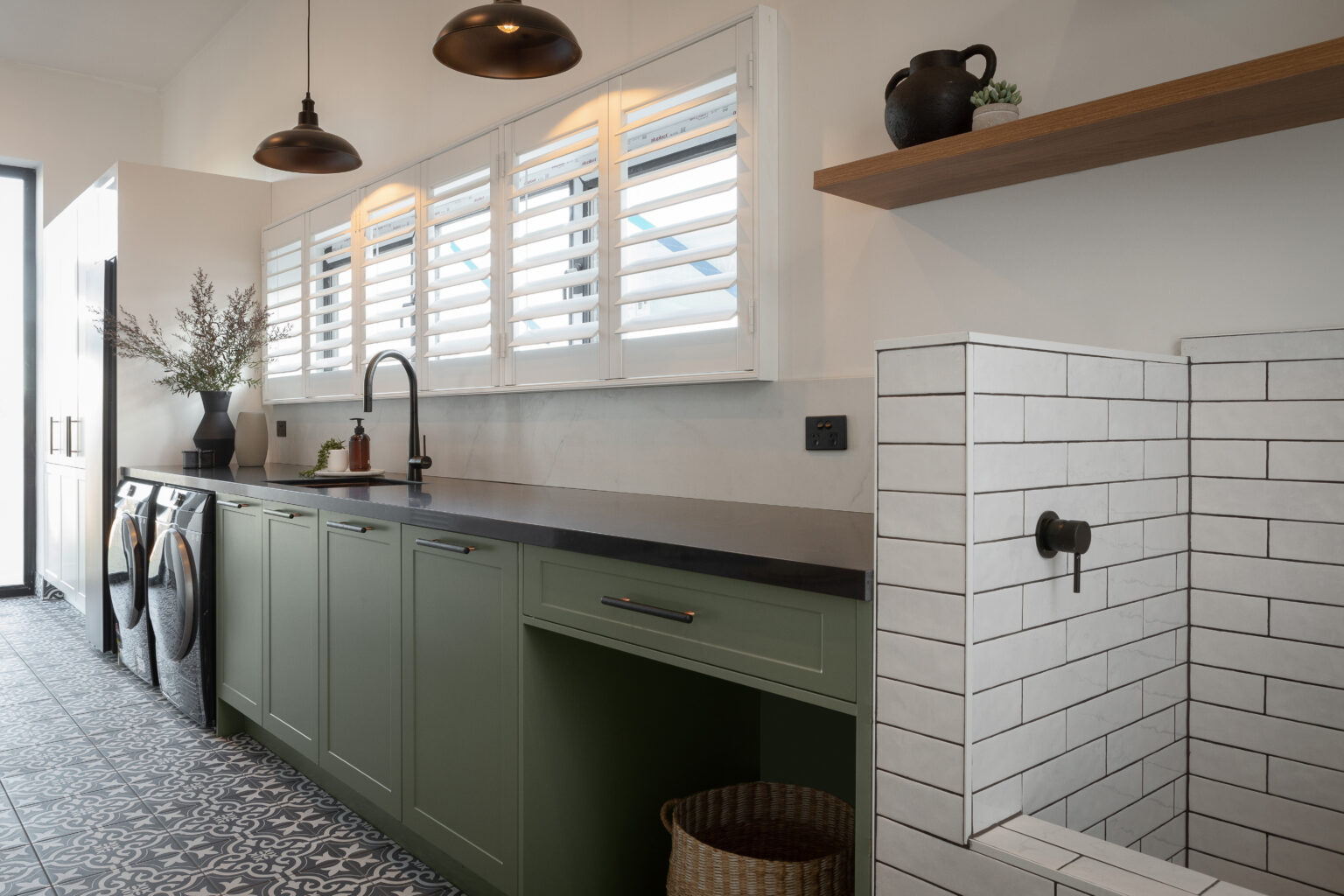 Every detail of The Block 2022 laundries and mudrooms
Aside from Kitchen Week, laundry, mudroom and hallway (aka hell) week is one of the biggest on The Block. With…