By Stephen Thompson
Whether you're building a new home or purchasing an existing one, the layout of your house is one of the most critical choices that you will make. Not to mention the decisions about which neighbourhood and your budget for the price of your home. If you don't consider all the important elements of choosing the right floor plan, you could be at risk of unpractical and/or unhappy living.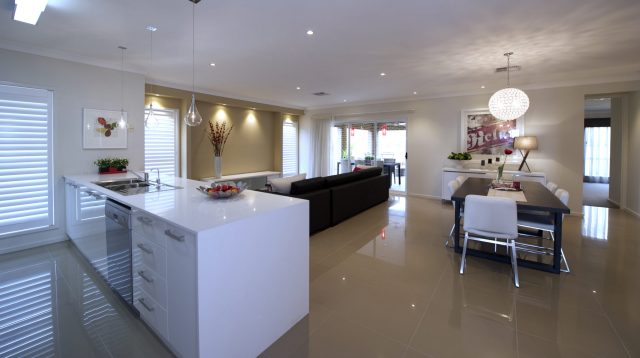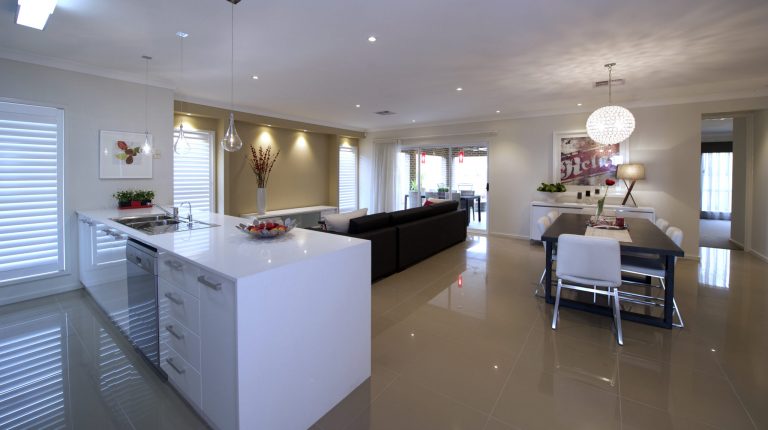 Make sure you consider all options carefully. The floor plan is paramount to the traffic and flow of the house. Particularly when viewing display homes – don't be fooled by the sizzle, it's the steak you're after. Don't get drawn in by the over the top visual aesthetics and styling in the display homes, get the sales consultant to personally walk you through what you should expect. Most home builders will have variations of the same design that could suit you better.
With display homes, you really have to picture yourself living in them. Spend some time in each home to get a feel for all the spaces. Consider the furniture that you already have or the particular style you had in mind. Ask yourself if this home will deliver on all your needs?
Follow these guidelines to choose the perfect floor plan:
Ensure you'll have room to grow. One size does not fit all. Your first consideration when you are selecting a house plan should be size. You don't want to run the risk of over or under-building your home. If you're a growing family, you'll need to make sure there will be enough space. Think about how many bedrooms and living areas you'll need. You might want to also think about a large dining area. Even if adding that extra room squeezes the budget a bit, it will be worth it in the long run as you won't have to invest in an extension – or even move house.
Consider your lifestyle needs. Do you like to entertain? Then you might like to consider an open plan living and dining area, or perhaps an alfresco dining area out the back. Do you like to cook? Then the layout of your kitchen will be really important to you. Or maybe you have a lot of tools etc. that you need storage for?
Make sure you have a mix of open and private spaces. Establish the amount of privacy you would like in your home. Most new homeowners prefer home plans with more privacy in the master bedroom and with large open plan living spaces, others might need privacy in a home office space or a kid's activity room away from the main sections of the house. Also, consider the placement of windows and if you have enough privacy from your neighbours.
Ensure you have a practical design for traffic flow. This means checking that hallways do not have tight and sharp turns. Other things to look for are wide doorways and open rooms, so moving around the house and between furniture is easy.
Size of your block. Is it big enough? The size of your lot will play a huge part in the size and functionality of your home. If you're looking to build a large 4-to-5 bedroom single storey, you will need to purchase property that is large enough to fit the home on. Depending on your lifestyle and the size of your property, you may want to consider floor plans that open up to the lot at multiple access points, and that incorporate a large alfresco for outdoor entertaining.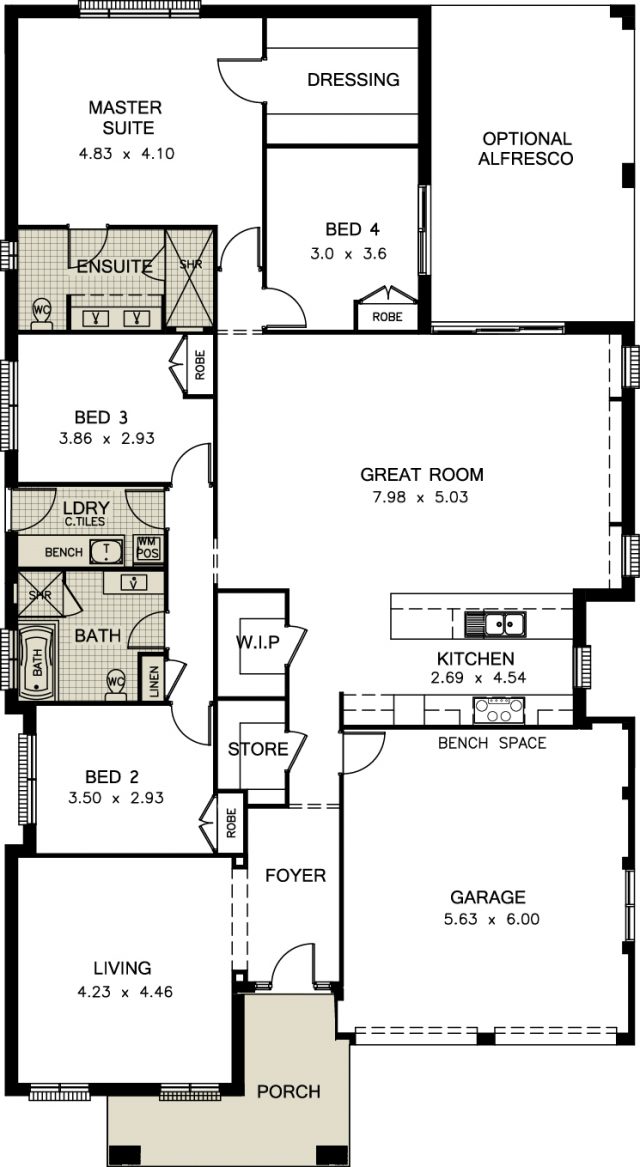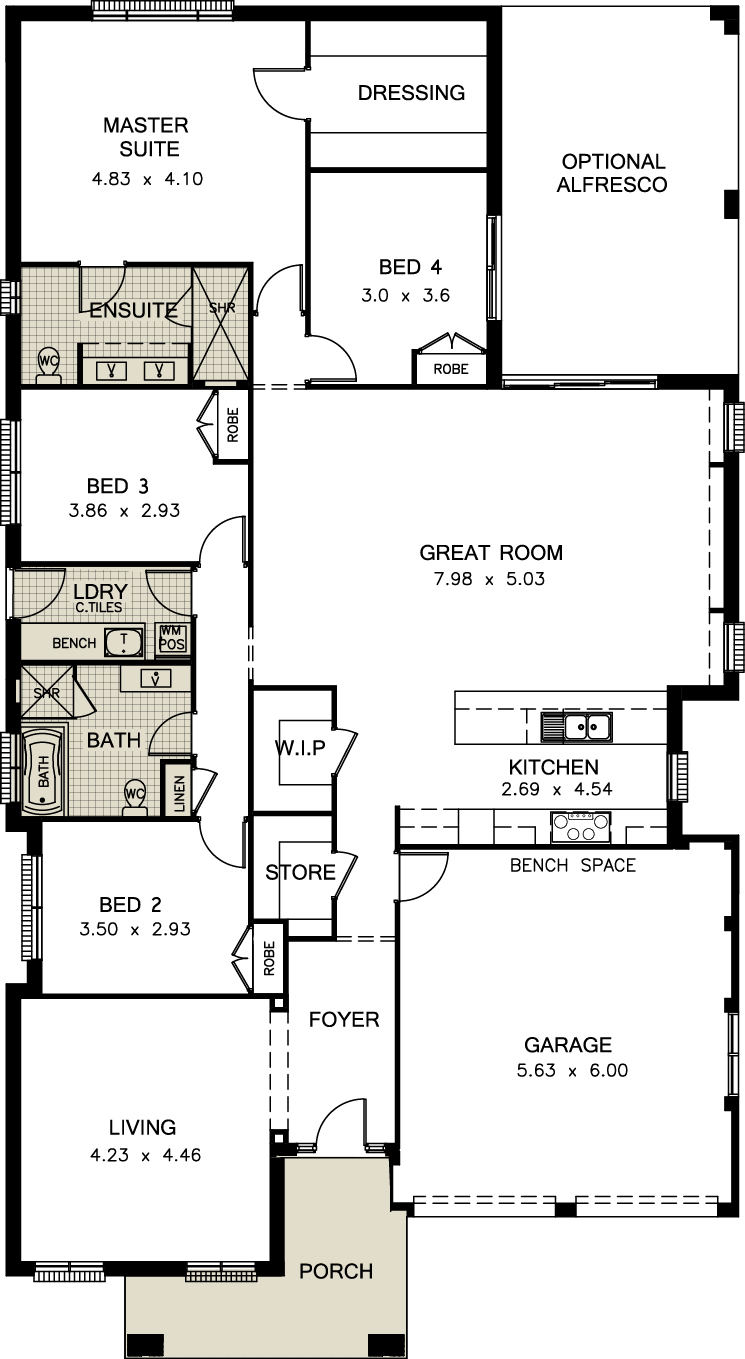 These tips might all seem like common sense but you'd be surprised at how many people get it wrong. Choosing the right floor plan is only the beginning, once you have that in perfect shape, then you can turn your new house into a home with all your personal styling touches.
– Stephen Thompson is managing director of Allworth Homes, specialists in residential project home building. They build for customers in NSW looking to build in new development areas or to knock down an existing home and re-build on their land.