When planning a home renovation, some of the last things you probably think about are the door handles, but renovation expert Elise Pride from The Blue Space, says this needs to change.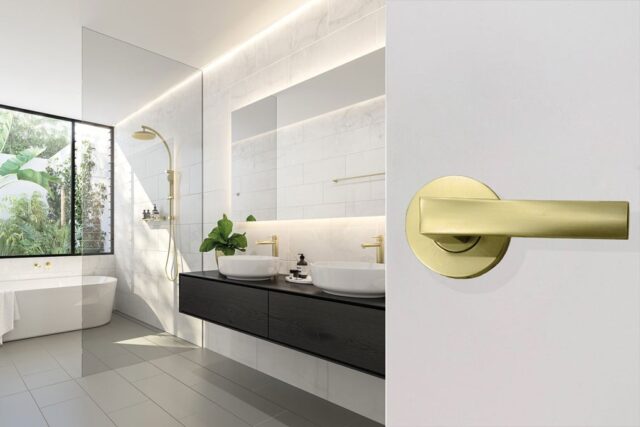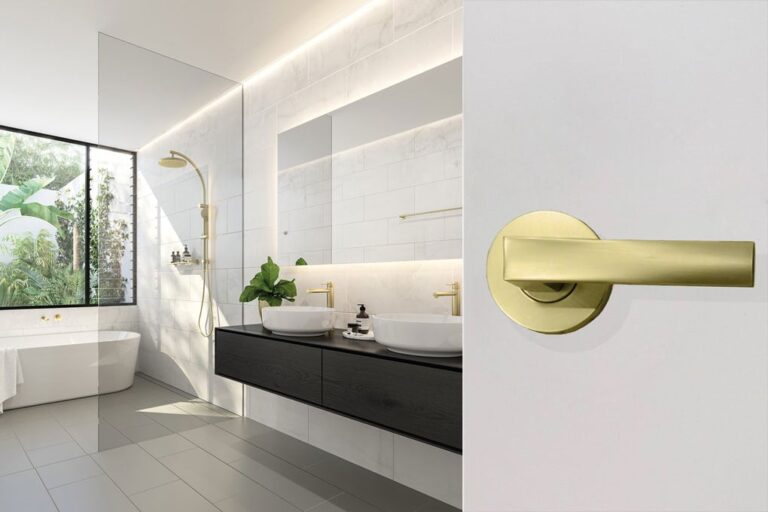 "Door handles can make or break a space, bringing a home's personality to life, but they rarely get the attention they deserve," says Elise.
There are four simple steps to follow when choosing a door handle, according to Elise.
Step 1: Determine the function and position of the door handle
"Your internal doors require different locks and handles to exterior doors, so first filtering by interior and exterior is crucial."
The three main interior door functions to choose from are:
Privacy handles: these require a lock, such as for bedrooms and bathrooms.
Passage handles: these don't require a lock, for rooms such as a laundry room.
Dummy handles: these only need to operate on one side, such as for a cupboard.
Then for an exterior, you're looking at entrance handles, which require a lock, such as for the back door.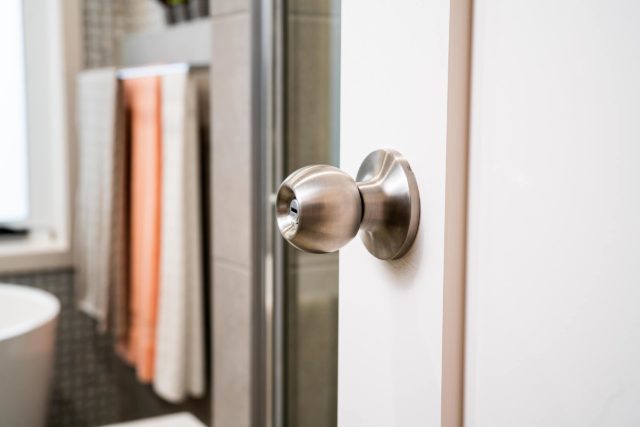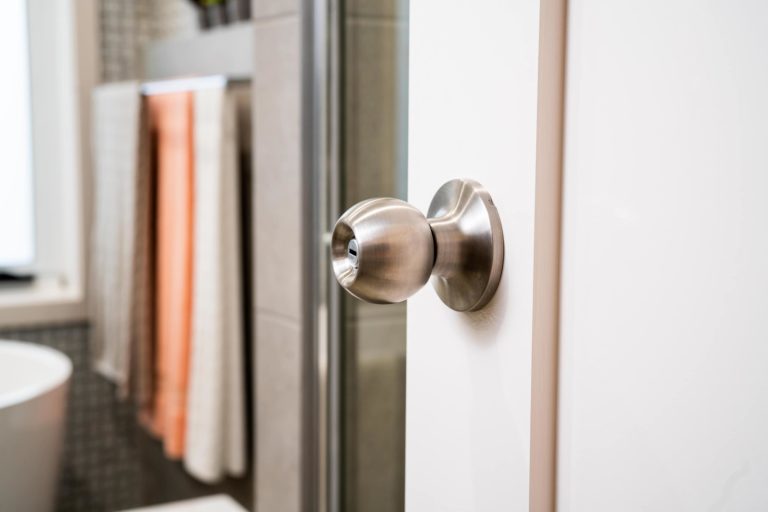 Step 2: Determine the type of door handle suitable
Elise explained that there are eight types of handles to choose from:
Levers: these are horizontal handles that you push down to open. Levers can either come with a lock or no lock.
Flush pull handles: these are handles that usually sit flush against the door to allow for easy sliding back and forth.
Pull handles: these are long and vertical, adding a bold look to an entrance door.
Deadbolts: these require a key to secure the bolt and are used for exterior doors.
Knobs: these are similar to deadbolts in that they require a key, however they are round in shape.
Digital handles: these allow for keyless entry and can usually be unlocked using a pin code or a mobile app.
Single cylinders: these require a key to unlock from the outside and have a thumb turn on the inside.
Double cylinders: these require a key to unlock from the outside and the inside. While these make your home safer, they make exiting your home in an emergency difficult.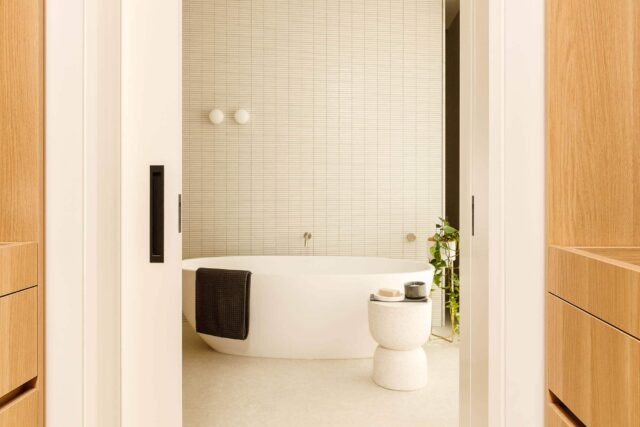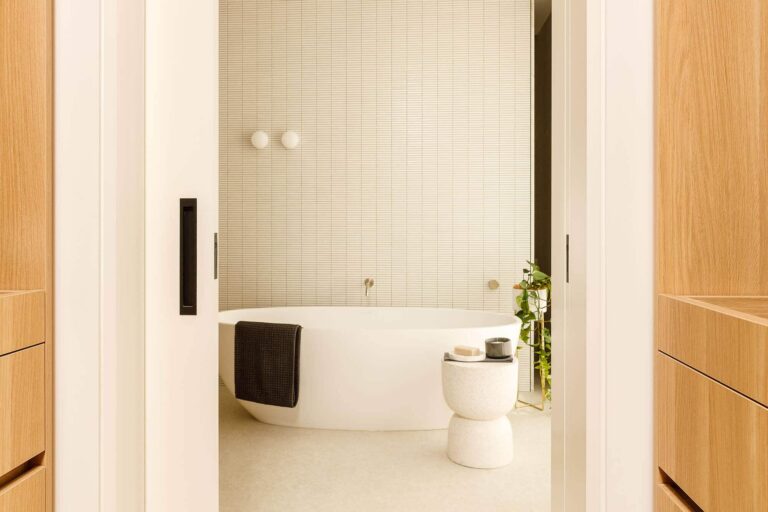 Step 3: Consider the style of the door handle
According to Elise, ensuring that the handle complements the style and feel of your home is vital.
"Choosing a style that fits in with your home's shapes and colours will ensure cohesion. You may want to match hardware colours or look at the shapes in your home, for example if you've opted for straight finishes, choosing a door handle with square edges would suit this."
Step 4: Understand the door handle fitting
"If there's an existing hole in the door, make sure that the new door handle fits into this. If you're unsure, talking to a professional installer can ensure you're on the right track," Elise explains.
For more help choosing, head to The Blue Space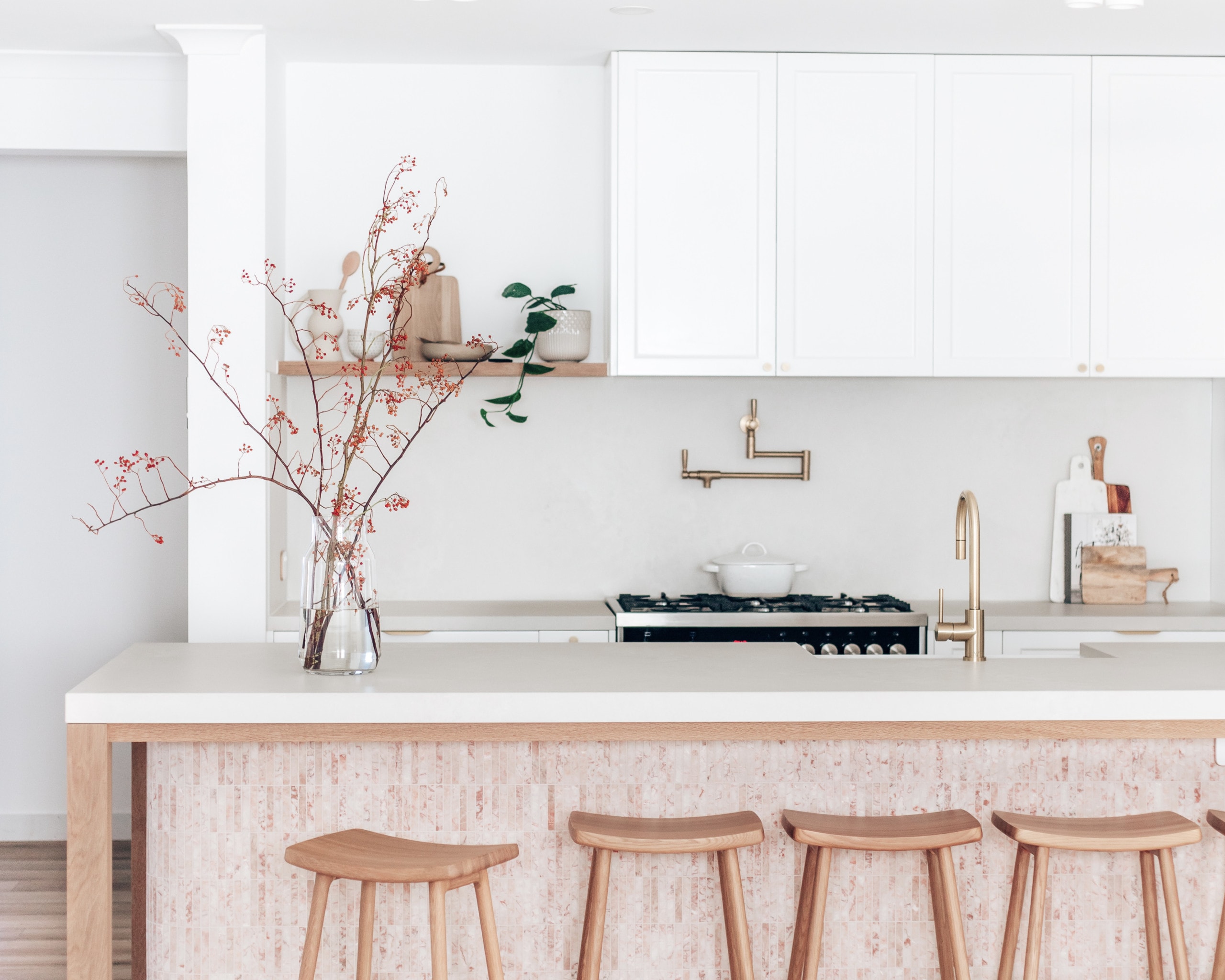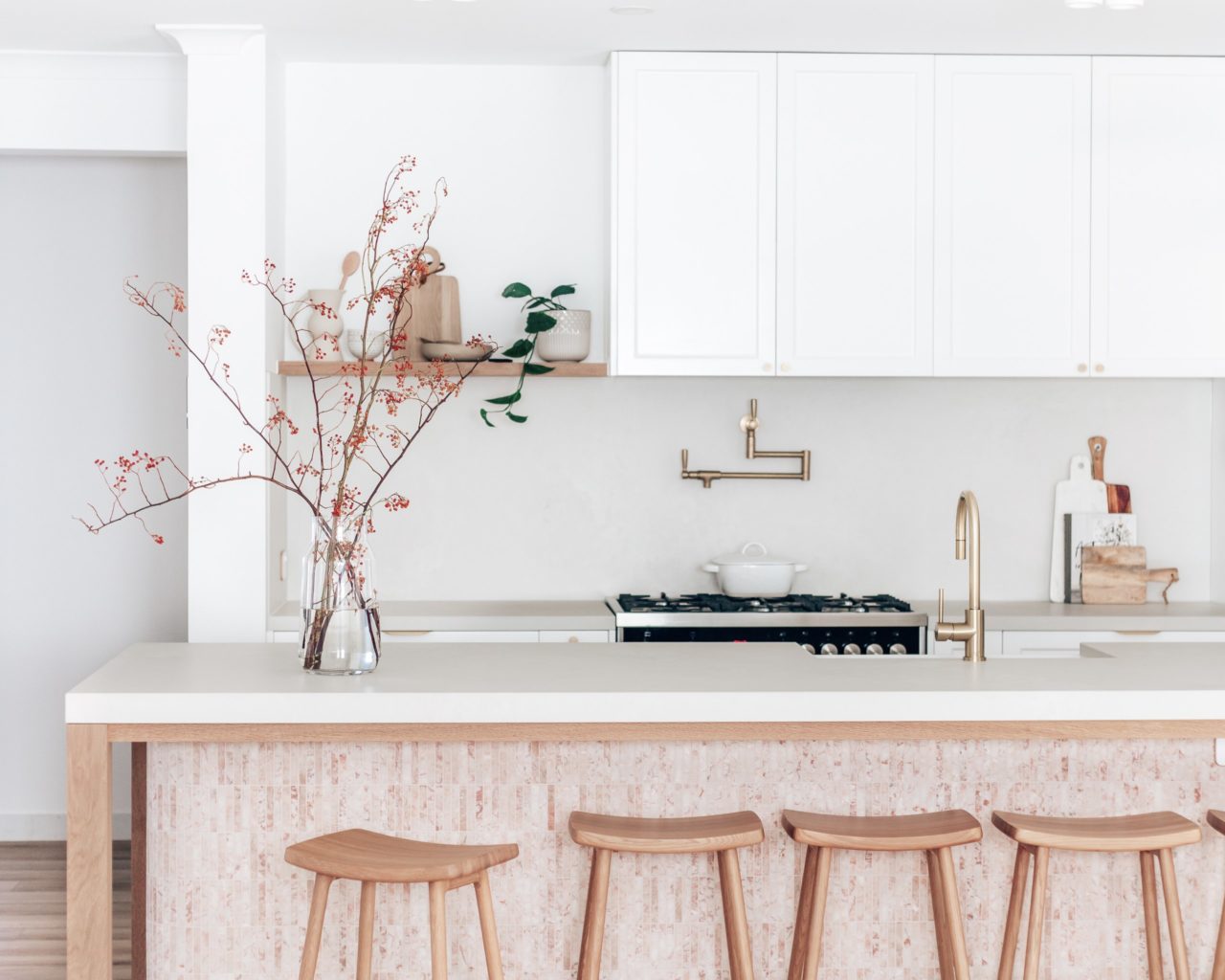 Dated Melbourne kitchen now a fresh pink and timber dream
"Don't get me wrong, the old kitchen wasn't terrible but what you don't see is how the drawers were falling apart, the lack of functionality in the pantry, and how…