Sponsored by Buildmat
There was a time when the kitchen mixer was one of the last priorities when making your kitchen selections, but times really have changed. Not only have kitchen mixers come a long way in terms of style but they now come with much greater functionality too. From an array of fabulous finishes (I'm looking at you brushed copper and gold!), to different pull-out options, it's now more possible than ever to choose a kitchen mixer that offers both style and substance.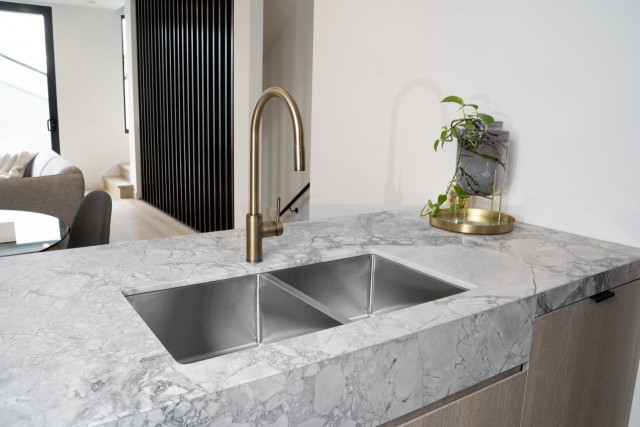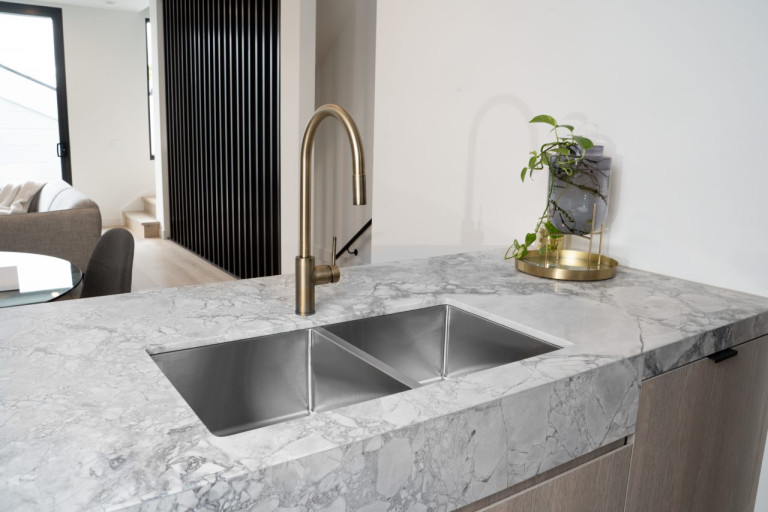 Make it stylish
Like icing on the proverbial, the latest mixer designs are like jewellery for the home – one of the final flourishes that will really make your kitchen unique. And where once there was only one finish option, there are now many – from brushed nickel to brushed brass, gun metal, brass, black and copper there are so many fabulous choices.
Thankfully there are plenty of sink options now too which makes it easy to ensure that your kitchen mixer tap pairs well with the colour of your kitchen sink.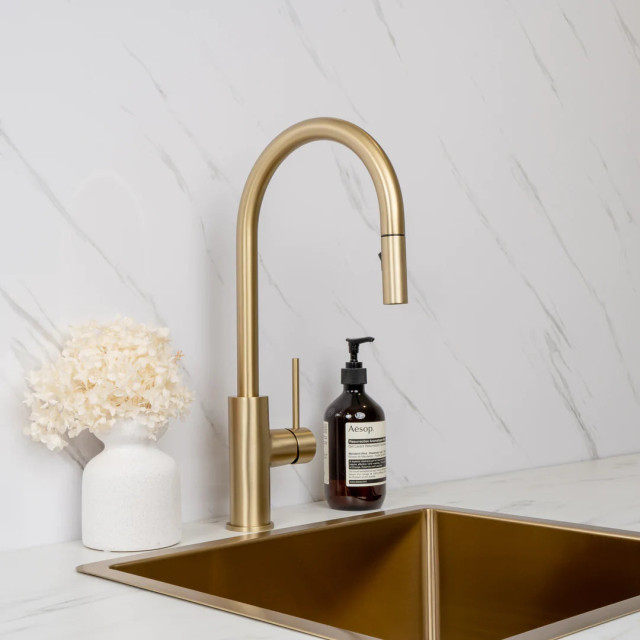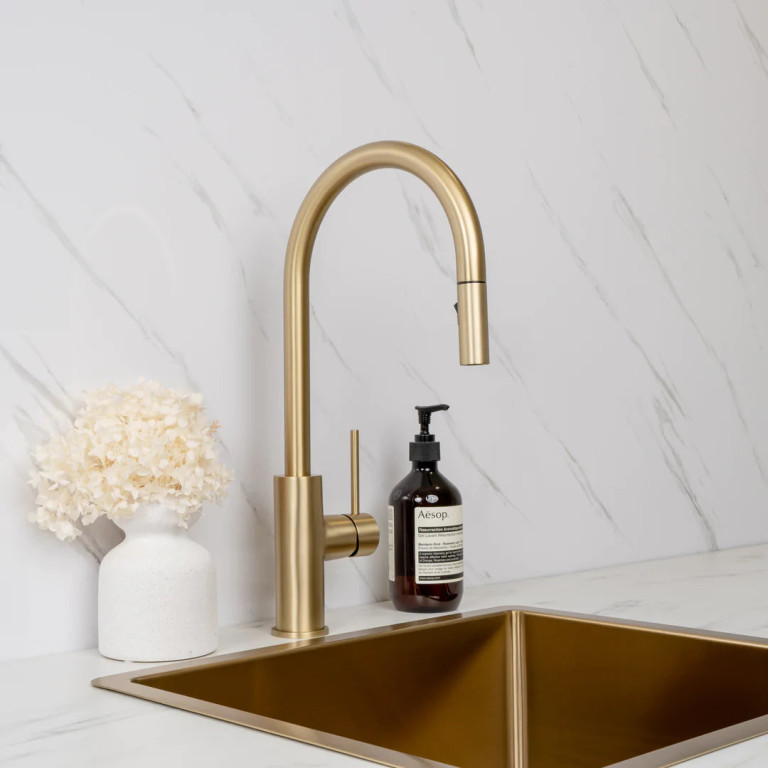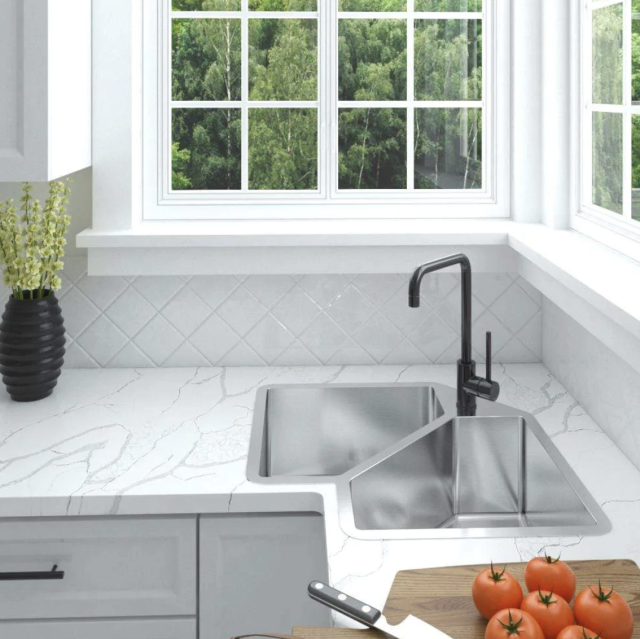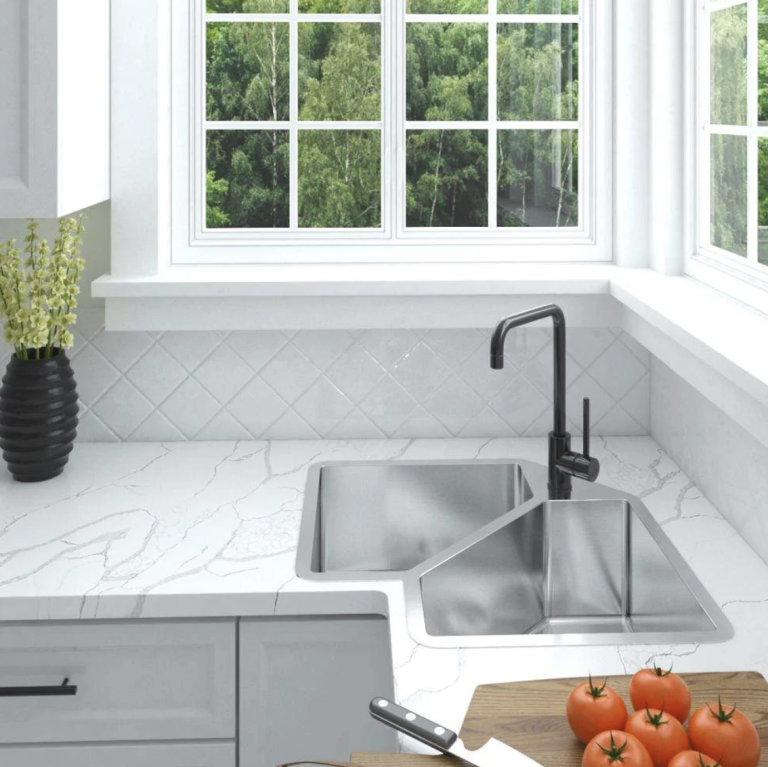 Make it functional
When it comes to kitchen mixer functionality there are plenty of considerations. There's pull-out and pull-down mixer taps, filter taps and the popular gooseneck and square styles – all of them will bring different functionality to your kitchen experience.
Pull-out kitchen mixer taps have several benefits; with a shorter spout, they are well-suited for small to medium-sized sinks where larger pull-down models wouldn't be a practical option because they require a larger sink. Pull-out kitchen mixer taps also allow you to wash items easily and thoroughly, even using both hands. Some also include a spray button, which easily allows you to switch between a jet spray and a more gentle pressure better suited for rinsing vegetables.
Alternatively, a longer pull-down, retractable mixer hose is convenient as it helps fill up pots and pans further from the sink area which minimises splashing in your sink and around the bench. Many pull-down mixers features a spray handle making them a great choice for places like the butler's pantry where more heavy-duty cleaning takes place.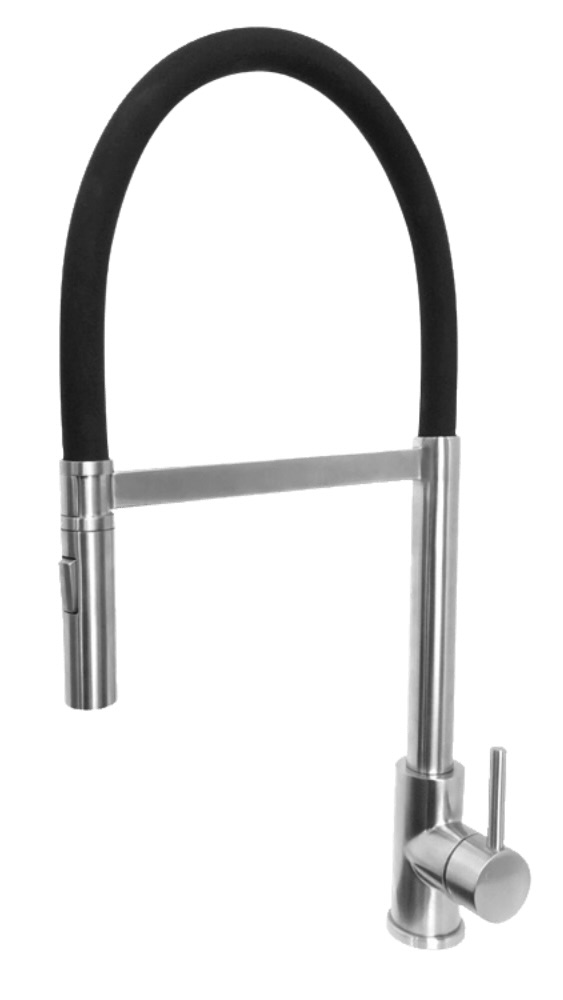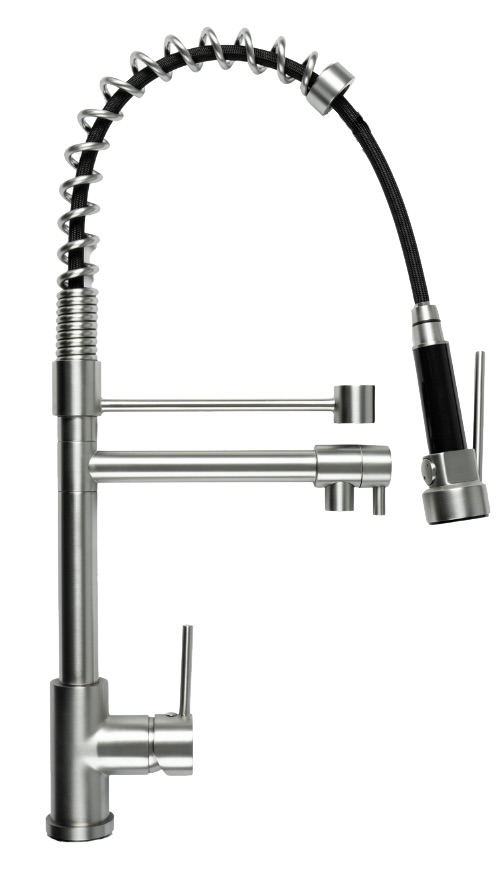 The gooseneck style mixer tap is another popular kitchen mixer choice – the high clearance of this tap makes it easy to fill up pots, wash out large containers and clean larger items of cookware. And if you want to avoid having a separate filtered water tap, choosing a mixer with a built-in filter is a great option.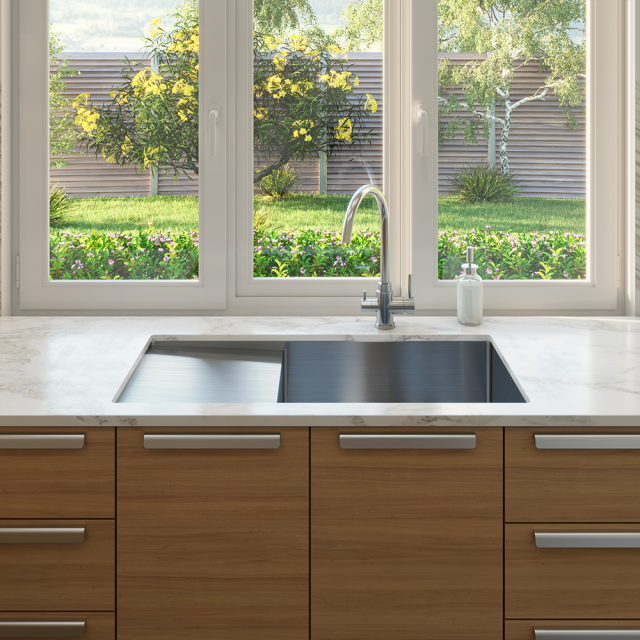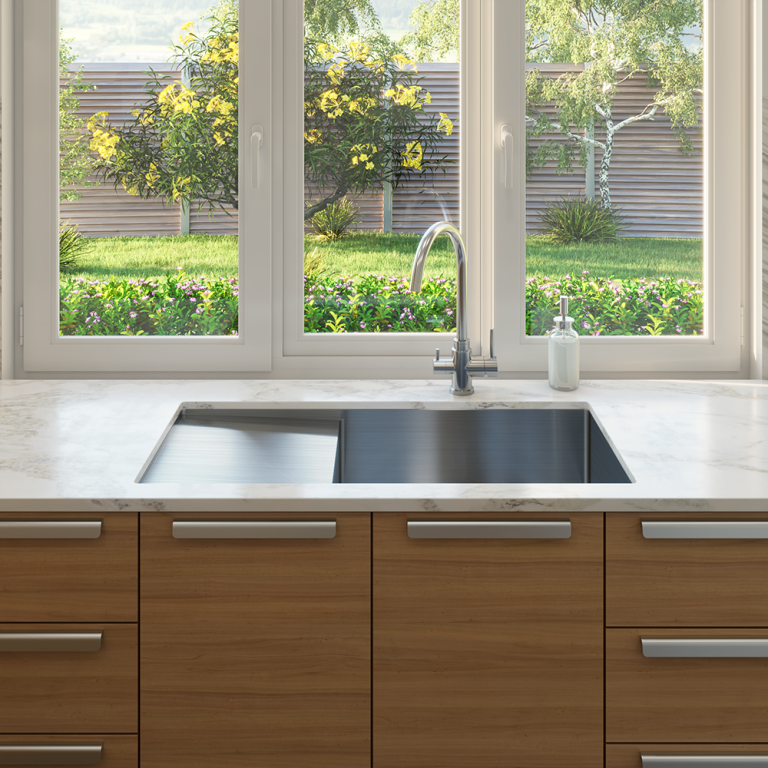 Everything pictured here is from Buildmat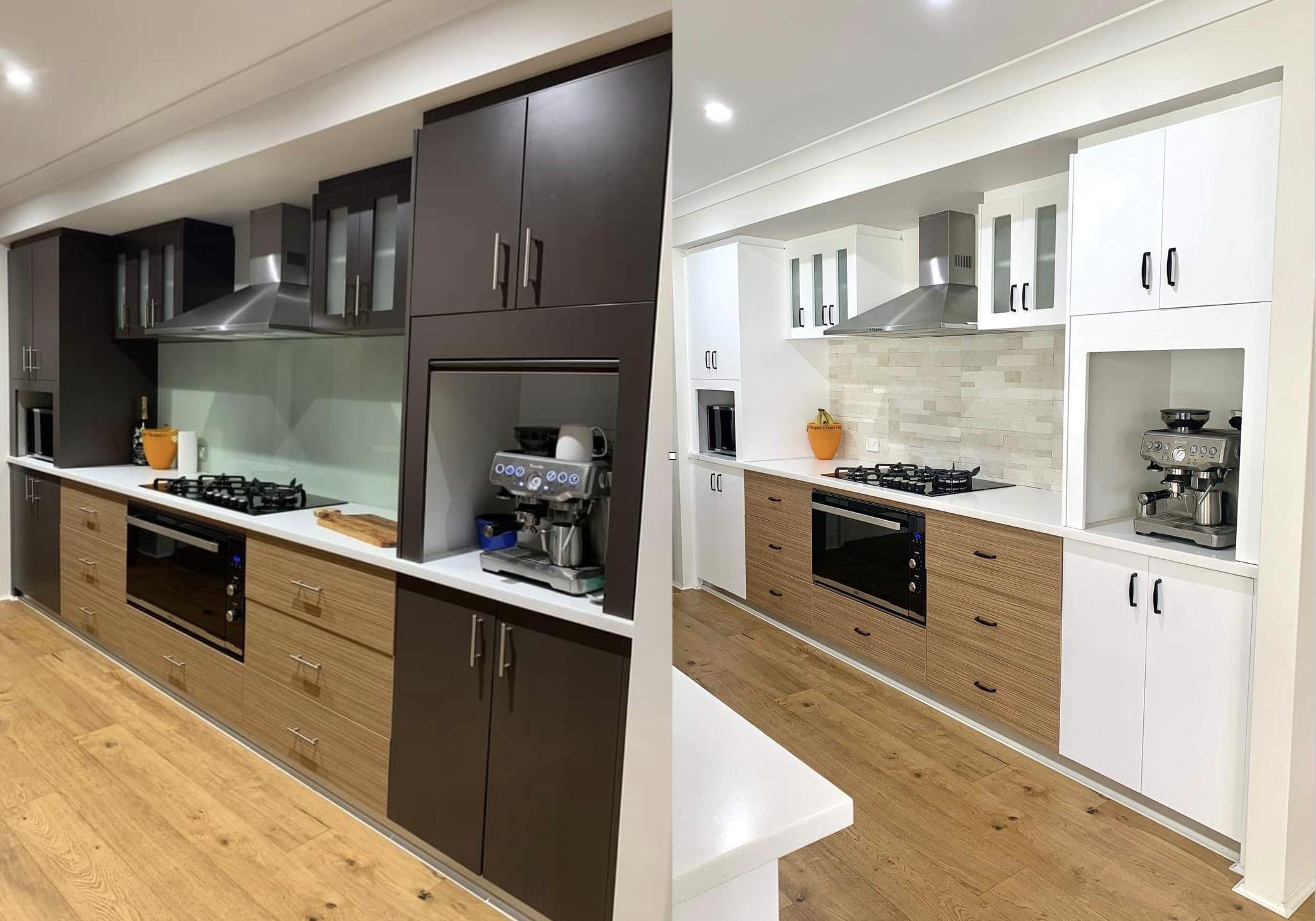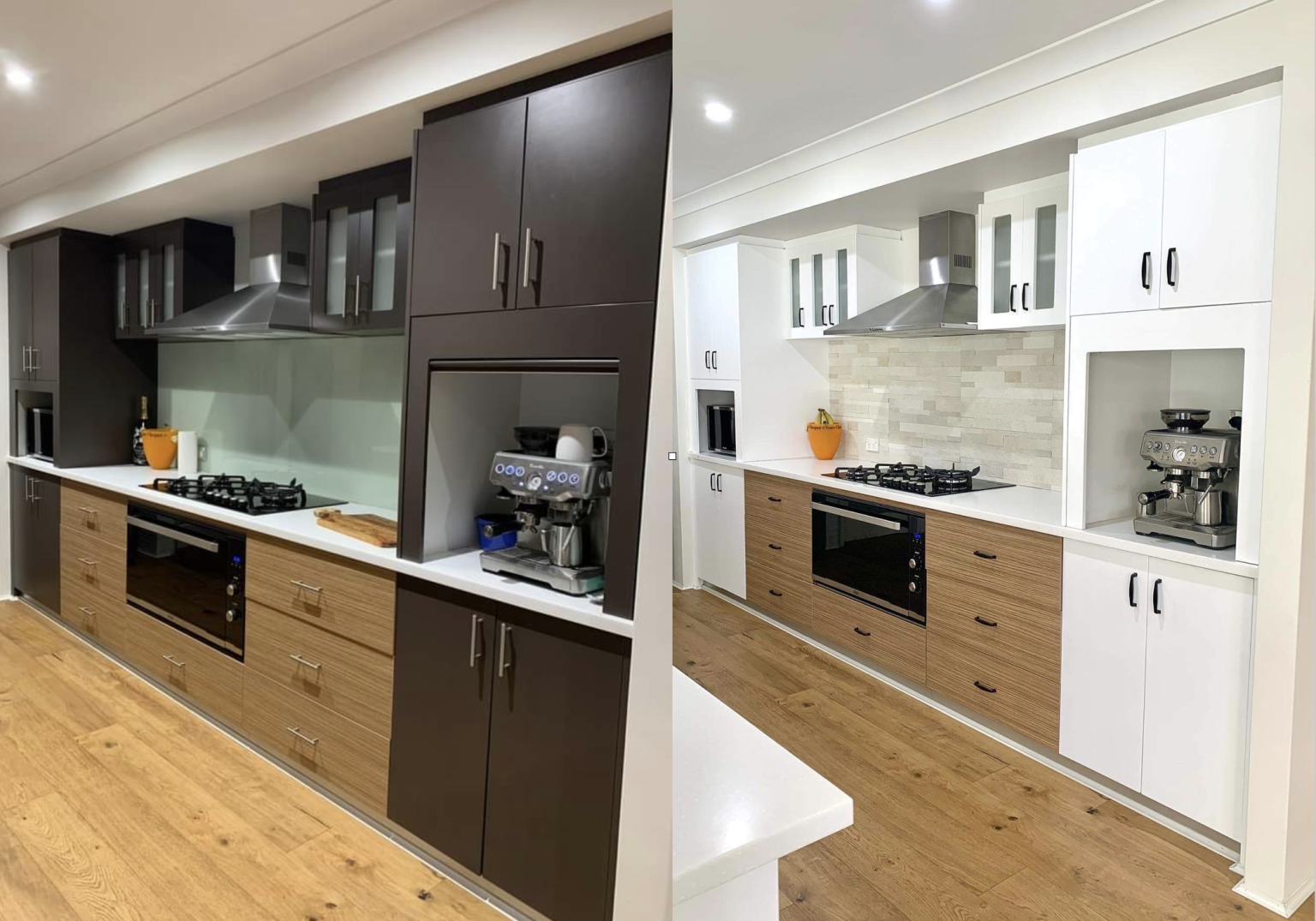 How to do a stylish coastal kitchen makeover for just $500!
When British ex-pat Keeley Menz purchased her home an hour south of Perth last year, she loved everything about it…