The impact of colour can completely transform your home during a renovation, but with endless colour palettes, how do you begin to choose the right paint colour for your walls? We show you how!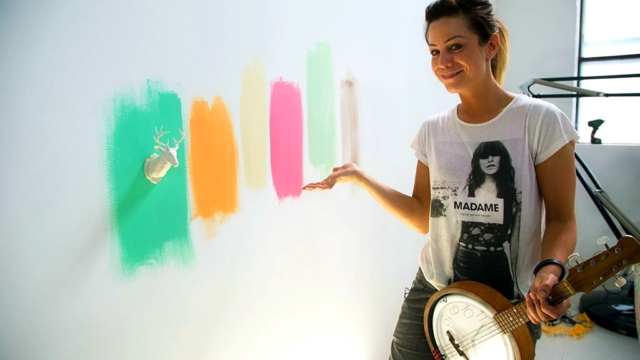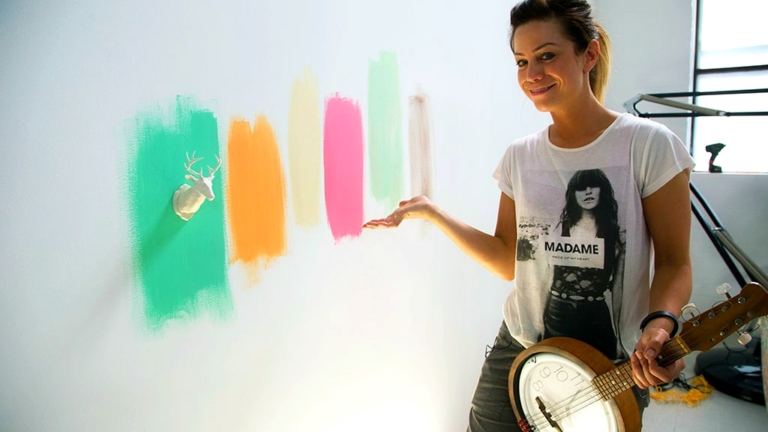 What's light got to do with it?
Ever walked into a room that was big, white and just too bright? Natural light is a must for beautiful interiors, but if it burns your retina it's time you tone it down. Before you choose a wall colour, you need to make an assessment of the amount of natural light in your space. If it's too bright, tone it down with neutral hues; shades of grey, and biscuit will compliment almost any decor and can work well with existing furniture. Small rooms on the other hand, call for light walls to make them feel larger, but choose wisely because not all whites are the same.
How to choose your whites
With over 180 shades of white paint available on the market, choosing the right shade can seem like a laborious task, but don't fret. First you need to determine if your room calls for a warm white, or cool white. Cool whites have a blue or black base added to them and they are ideal for neutralising bright modern rooms. Warm whites have a yellow undertone that can make a room feel cosier, and work well with more classic interiors; but be cautious, because a white with a heavy yellow or pink base can turn somewhat peachy, and let's be honest, no one wants to go back to 1992! Our favourite is Vivid White by Dulux.
Jazz up monochromatic interiors
Are you a fan of simple, monochromatic walls? Don't let others question your colour audacity, because by adding various shades of one hue, you can add a playful depth to your colour scheme.
2015 colour trends
Bringing nature into interiors is expected to be huge this year and the colour spectrum is wide. Living green walls and indoor plants are on trend, and when it comes to paint colour, think rich pine greens, mustard yellows and mineral hues, which will seamlessly introduce a raw earthiness into your space.
If you like light and dark colours in combination, 2015 is the year to marry them up. Embrace charcoal hues with earthy cool whites. Use your darkest colour to accentuate a wall that features artwork, or intricate architecture like an ornate fireplace in a period home.
Craving colour? Vibrant ocean blues, with bright Miami beach pinks and yellows are guaranteed to add brightness and energy to your room. Team these colours with modern, understated, perhaps even more vintage or retro furniture pieces, and accessories such as patterned cushions and throws. Nautical blues featuring bold patterns such as chevron and stripes are also popular and the look can be easily applied outside on a balcony or patio.
For something more punchy and elegant, you can't go past Marsala; the 2015 Pantone colour of the year. Its' rich terra rossa colour resembles the soil of Cabernet Sauvignon vineyards so this one's for the wine lovers. Use shades of Marsala as feature walls, or if it feels too pink, choose a lighter hue of the colour and carry it through with accessories.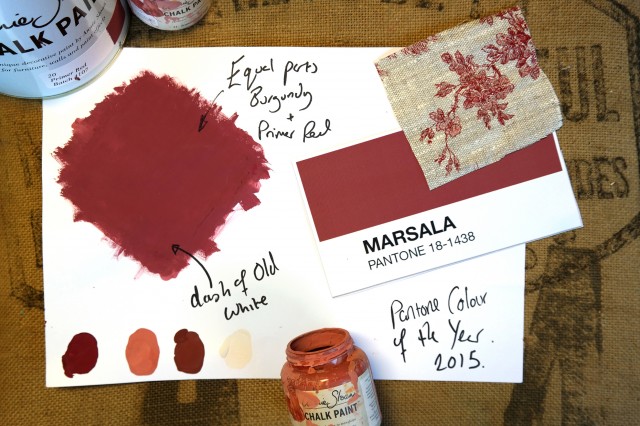 And lastly, grey is the new black; and we love it because it is so versatile. Think dirty denim, comfort, softness, and easy living. Yes, grey can be all that!
Draw colour inspiration from accessories
When choosing a wall colour, draw inspiration from artwork, or other accessories such as throws, rugs or cushions, where you may discover both your main and accent colours. Snap photos, collect samples, or even bring the actual accessories along to the hardware store so you can match the colours. Even if you're sure you have found your wall colour, it's a good idea to spend a few dollars on getting sample pots first; then either paint large white cardboard swatches, or add a couple of brush strokes on the wall. Let the paint dry, and inspect in the next 24 hours throughout different times of the day to see how the colour changes with light.
Feature wall dos and don'ts
The days of the random feature wall are long gone, and today's interiors demand you to be bold, so yes, go ahead and paint the entire room with the colour you love. If you must have a feature wall, ask yourself why you need it in the first place? Feature walls serve as accents, so if that's what you're looking for, make sure you are accentuating the right wall. A wall that features intricate architecture, a fireplace, or a hideaway nook, are more deserving of an accent colour, otherwise you might be drawing attention to the wall that hosts your alarm control panel or air conditioner; not much to admire there, is there?
Primed and ready
You're ecstatic with your choice in wall colour and can't wait to get started, but before you do, consider priming your walls with a coat or two if they are fairly dark or have a heavy yellow tinge. This is particularly important for bright colours, which need a pure white base so that they can reflect their true brilliance.
If your walls are chalky, give them a good wash before priming with sugar soap; chalky walls indicate that the existing paint has started to deteriorate, which is quite common in 1960s fixer-upper properties.
Now, let's get painting shall we?