From the tropical beaches to the historically rich landmarks, Mexico has everything you would want in a holiday destination. The only problem, it's on the other side of the world. So save yourself the airfare and bring Mexico to you!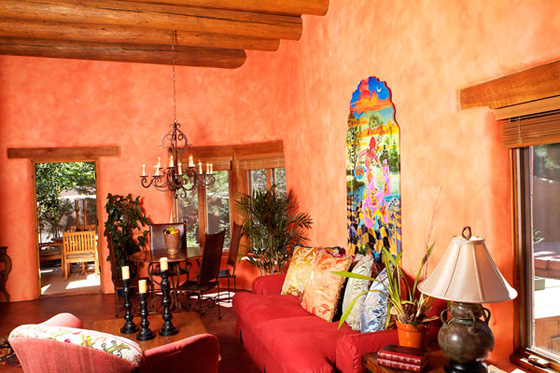 The Mexican interior design trend is all about glow, colour and heat. From a mix of earthy shades to vibrants, it is the handmade weaves, ceramic accessories and wrought iron ornaments that make the Mexican trend so well known. Icons are equally important, think the infamous Day of the Dead, native fruit and animal designs and the traditional floral patterns.
Below is a mix of Mexican imports and Mexican-inspired homewares that will transform your home.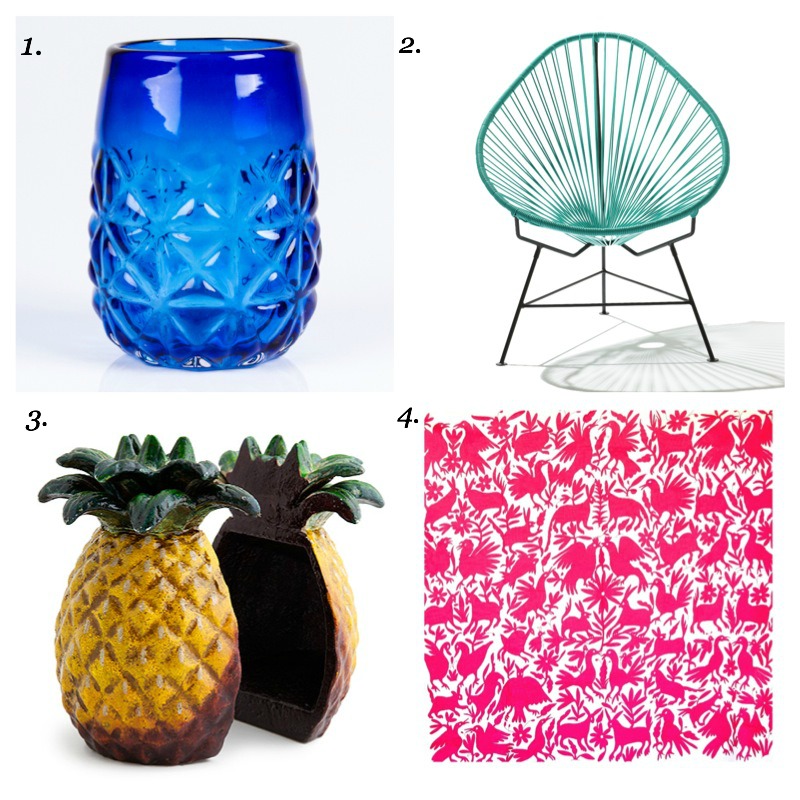 1. T2, Tulum iced blue tea glass, $16.01 (also available in green, red and amber). Buy.
2. Acapulco Chair, turquoise on black frame, $495 (also available in 20 other colour variations). Buy.
3. Alfresco Emporium, pineapple bookends, $59.95, Buy.
4. The Toucan Shop, Otomi Queen bedspread/wall hanging in raspberry, $425 (also available in pistachio green, orange, and white). Buy.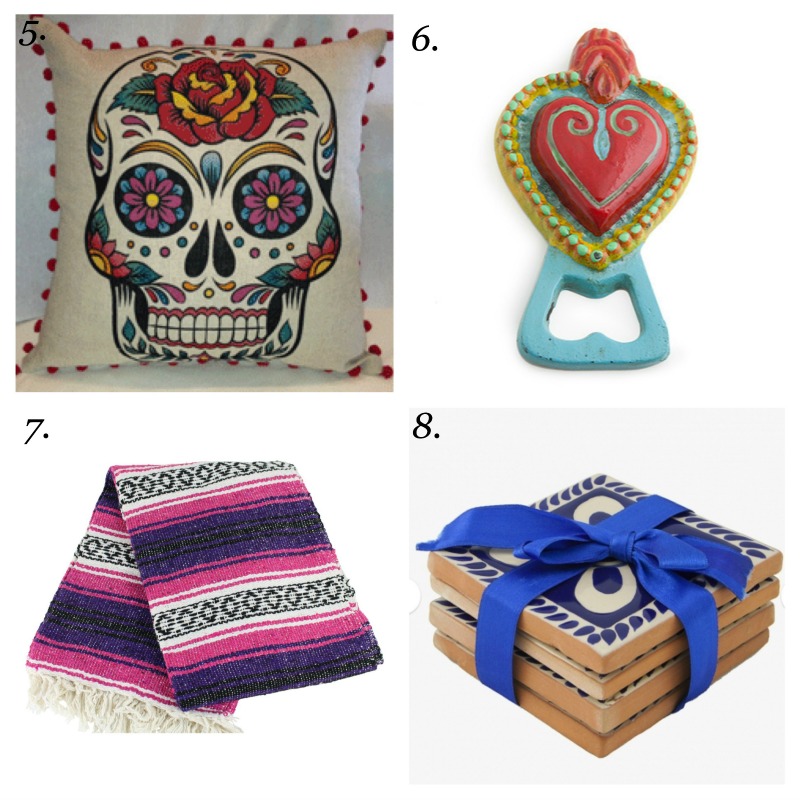 5. Holy Kitsch, Rosey sugar skull cushion with eco filler, $50. Buy.
6. Alfresco Emporium, sacred heart bottle opener, $14.95. Buy.
7. Hammock Heaven, western mexican falsa blanket in purple and pink, $55. Buy.
8. A Little Piece of Mexico, Mexican Talavera coasters (set of 4) , $59. Buy.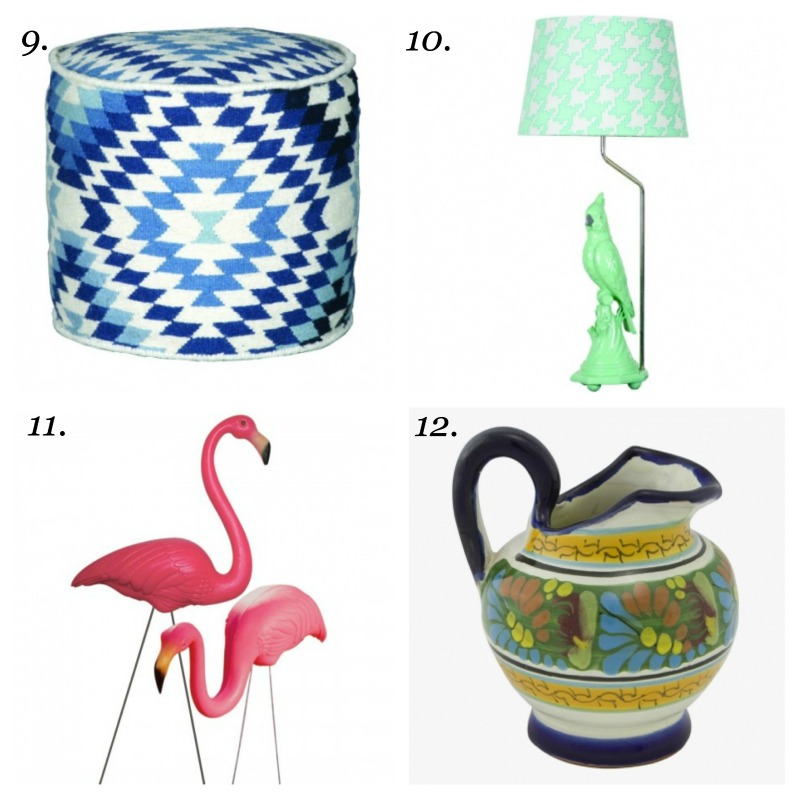 9. Olive Home, Ottoman Aztec round blue, $299. Buy.
10. Olive Home, Green bird lamp with white green check shade, $199. Buy.
11. Holy Kitsch, Lawn flamingos (pair), $40. Buy.
12. A Little Piece of Mexico, Mexican Talavera pottery cream jug – rainforest sunshine, $45. Buy.