Sydney's DéGabriele Kitchen & Interiors have been transforming Sydney homes for over 40 years. Here, they share their top five tips for designing a truly unique kitchen.

Gone are the days when kitchens were purely utilitarian places of domestic drudgery; more than just meal preparation spaces, modern kitchens are as beautiful and unique as they are functional. The adage that the kitchen is the heart (and soul) of the home certainly rings true. The modern kitchen has evolved to serve as the central multifunctional hub within the home; it is a gathering space for family and friends, an entertaining area, and a space for sharing home-cooked meals. If only our kitchen walls could talk, what tales they would tell!  
With all the time we spend in our kitchens, it's hardly surprising that they remain the most popular renovation space in Australian homes. A renovated kitchen that reflects your personality, lifestyle, and personal design aesthetics can breathe fresh life into an entire home. More and more homeowners are turning away from run-of-the-mill flatpack kitchens and choosing to partner with bespoke kitchen designers to capture their unique vision.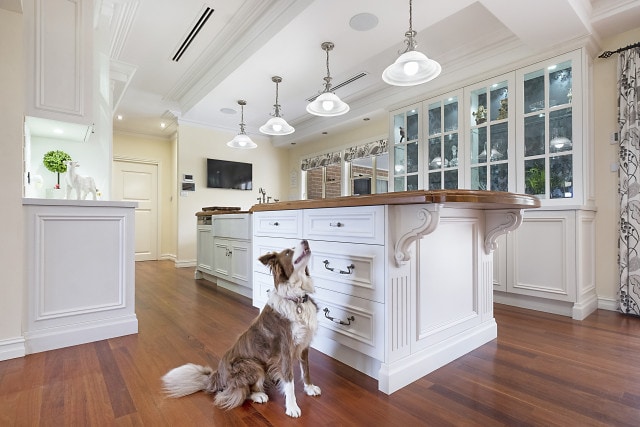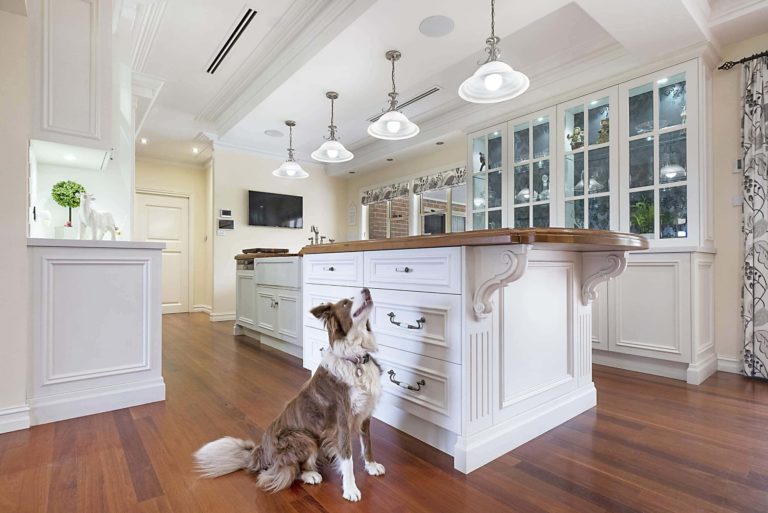 Balance
Just as an artist thinks about the composition of a painting, so too does a designer consider the way light plays with different textures and colours. Providing a point of contrast between materials instantly makes a space more visually interesting, whether that be matte or gloss surfaces, a marble counter set against a timber breakfast bar, or incorporating black tapware.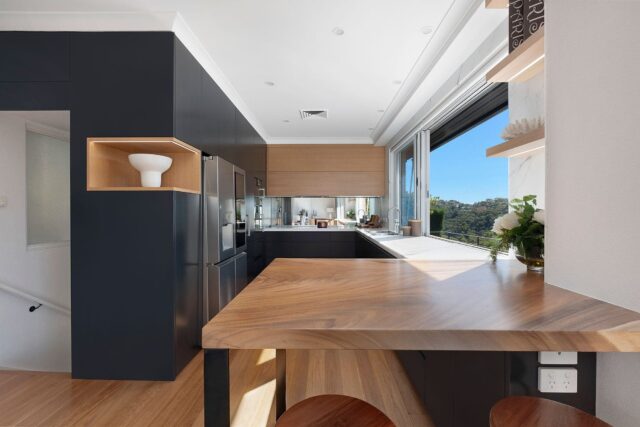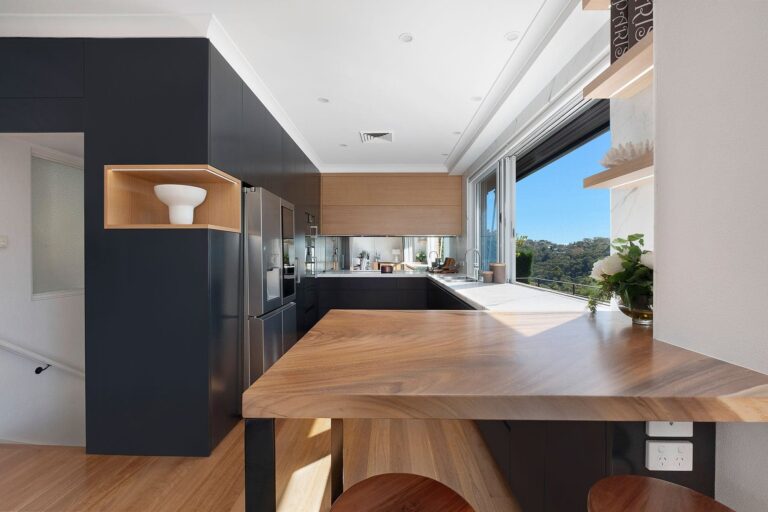 Accents/statements
Including bespoke joinery or luxe fittings such as brass faucets can work wonders in creating a striking character kitchen. You could also choose to anchor the room with a large statement piece such as dark soapstone counters, or create the illusion of extra space by using mirrored splashbacks.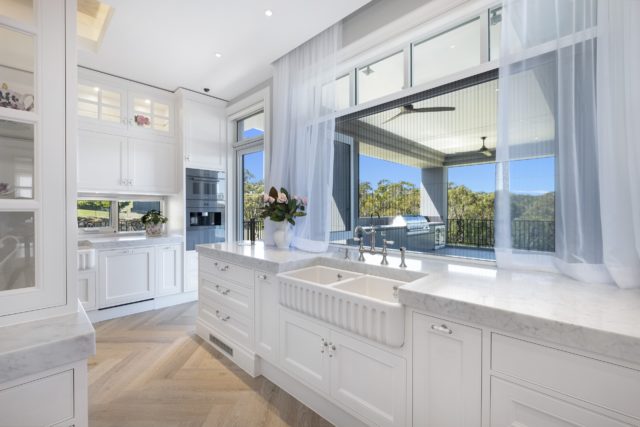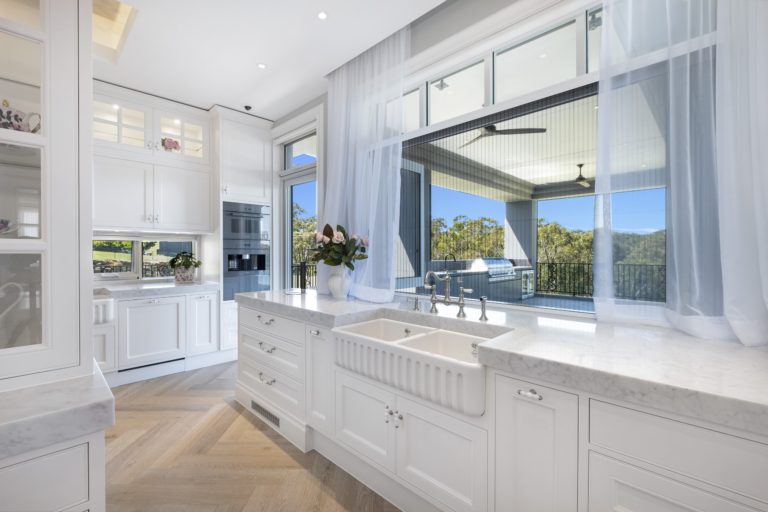 Tiling
Think of tiles as art for your kitchen. Rather than installing a plain splashback, consider incorporating a mosaic tile pattern to add warmth and a beautiful aesthetic to the space.
Lighting
Gone are the days of harsh, uniform downlights. You want to think about layering task lighting with more decorative, ambient mood lighting. Task lighting should provide the strongest illumination above the sink, cooktop and benches, while lower-hanging decorative lights, such as oversized pendants, not only create an eye-catching focal point, but also a more intimate feeling within the room.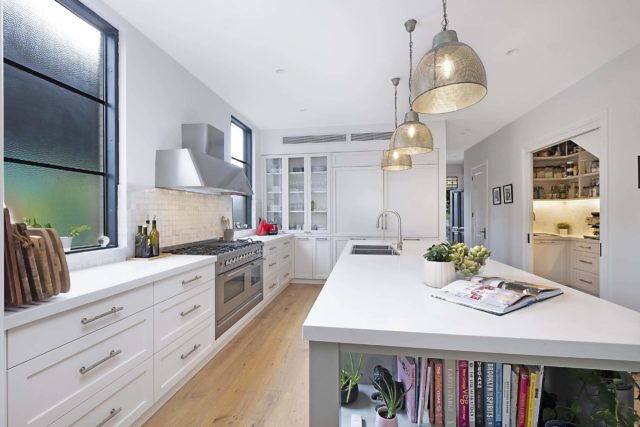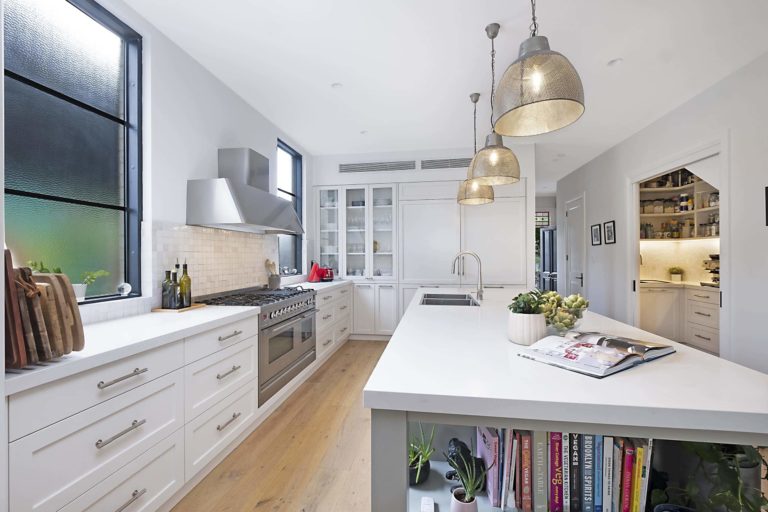 Keep an uncluttered space
Maintaining an uncluttered look with clear bench spaces will go a long way in preserving the personality of your kitchen and creating a calm and serene retreat. Generous hidden storage will ensure that your precious counter space remains clean and clear. Ancillary areas, such as a scullery, bar, or butler's pantry, add a touch of luxury to any kitchen and are a godsend for large families or any dinner party host extraordinaire.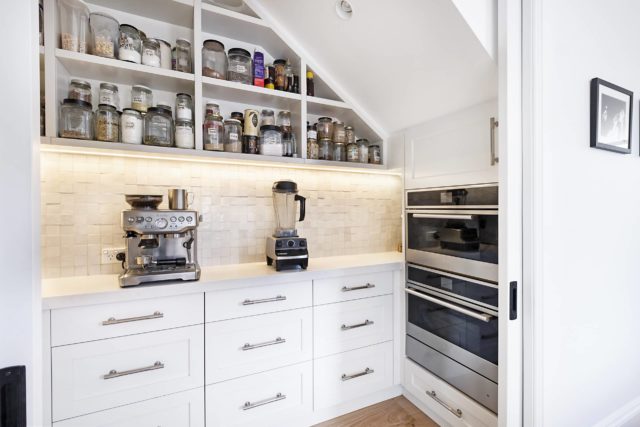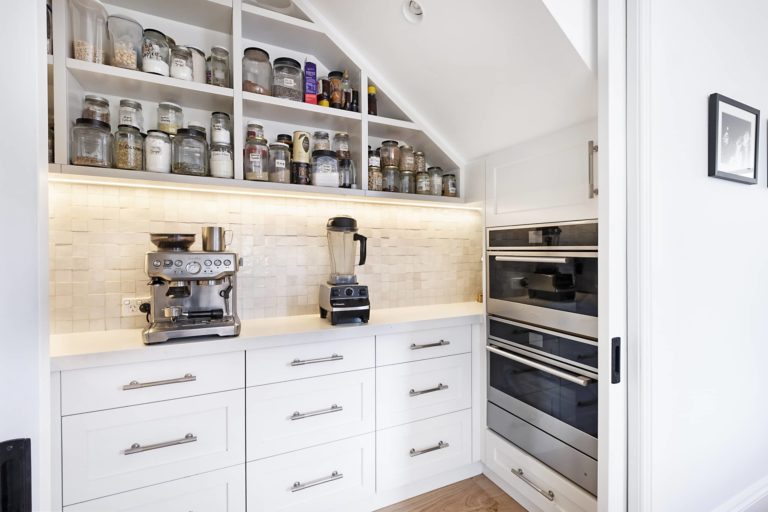 For more on DéGabriele Kitchen & Interiors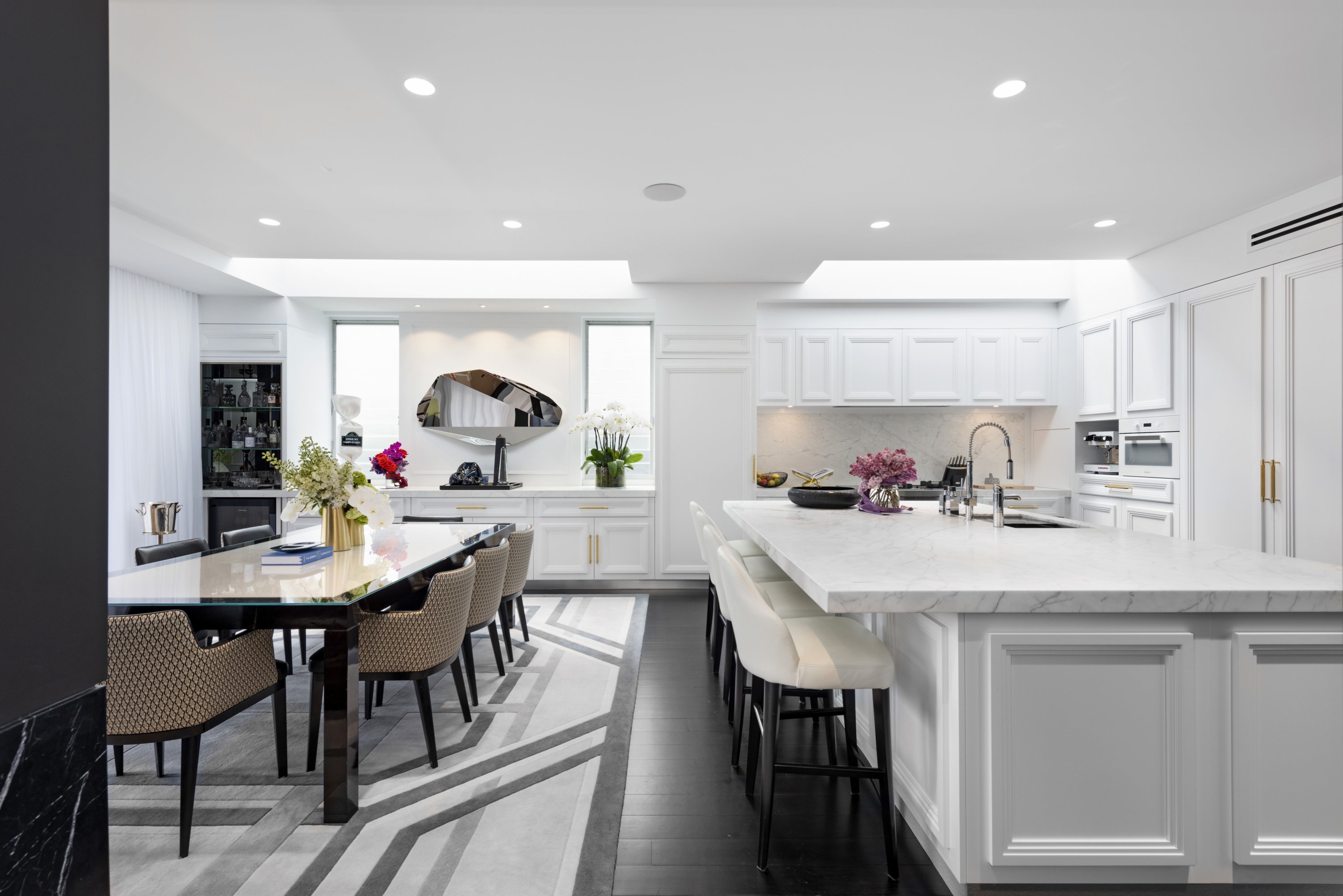 Roxy Jacenko's new house: a kitchen to die for!
When your life's as crazy as Roxy Jacenko's, it's perhaps no surprise the PR queen likes things to be calm…