Kitchen design continues to evolve due to new human experiences as well as physical and psychological needs, and as the world begins to ease social restrictions after coronavirus, people start to draw on those needs and experiences. Increased awareness of social distancing and better hygiene practices will translate into our homes, specifically our kitchens.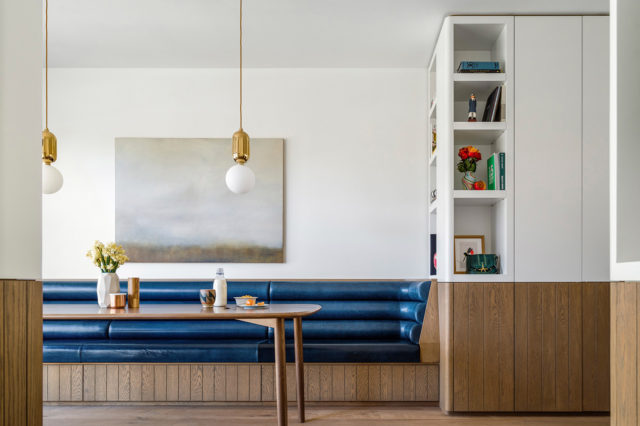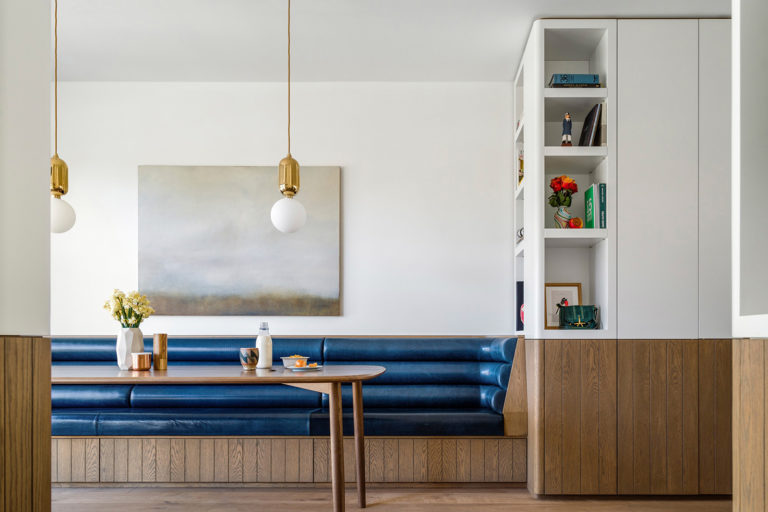 Editor of Houzz Australia and New Zealand, Vanessa Walker, collected insights from professionals on Houzz – there are more than 2.5 million that make up the platform – and looked at search trends and data, to find out what we can expect to see in our kitchens after coronavirus. Here's what she has to say:
Smart appliances:
Because the virus lives on surfaces, we may need to rethink how we use our kitchen appliances. Buttons and switches are breeding grounds for germs. We have already started seeing homeowners on Houzz integrate more smart technology into the kitchen, including stovetops with sensors so that they turn on when the pan touches the surfaces.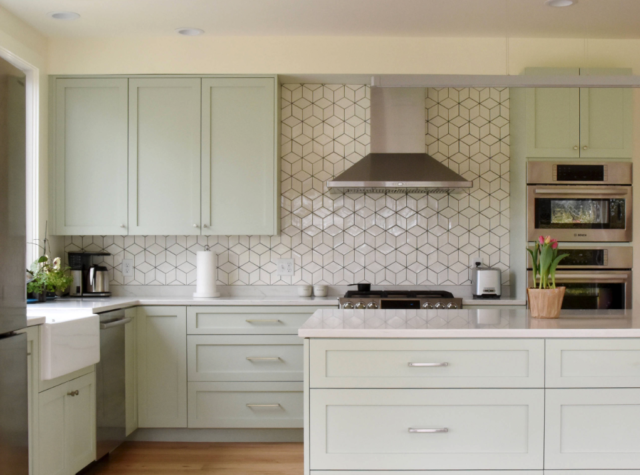 More cooking & entertaining space:
With guests allowed to visit homes again, homeowners may continue to practice good social distancing when entertaining in the kitchen. According to Houzz research, 40% of kitchen renovations involved increasing the size of the kitchen between 2016-2018, but we now anticipate this to be an even bigger priority for homeowners.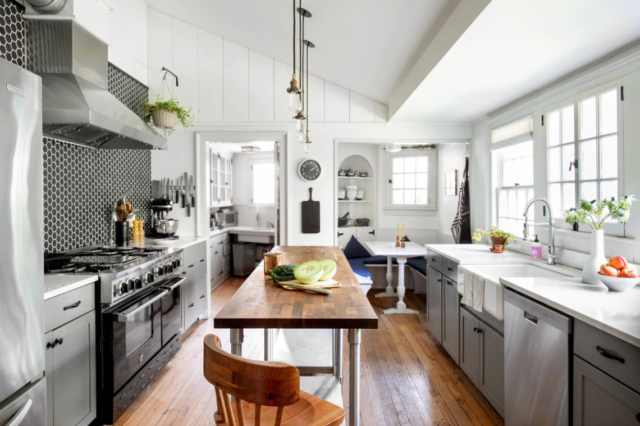 If increasing the size of the kitchen is not an option, try connecting it with the outdoor area instead so you still have the option of opening the space up to enjoy gatherings while social distancing.
Multifunctional kitchens:
Isolation meant that our daily activities took place inside, and as such, we needed to quickly adapt our home to reflect this. For those living in smaller homes, who were not able to designate an entire room as an office or gym, they turned their attention to the kitchen and dining area. Through clever joinery, homeowners were able to create study nooks, banquettes (for more floor space) and extra storage. This is something we expect will be an ongoing trend for homeowners so you can find a joinery professional on Houzz to help you achieve this.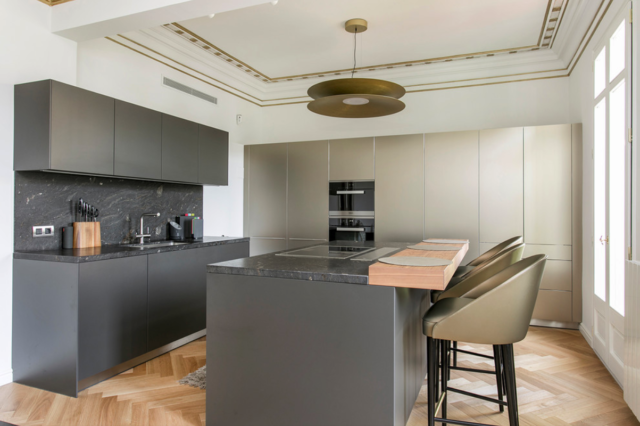 Better storage:
Although not something to be proud of, fear of the coronavirus in its early days contributed to mass panic buying and ultimately this may have triggered a new desire for more pantry and storage space in the kitchen. At the extreme end, we may even start to see more butler's pantries, which increased in searches on Houzz by 26% in 2019 compared to 2018.
–Houzz provide the best experience for home renovation and design, connecting homeowners and home  professionals with the best tools, resources and vendors.