Beginning as a passion project to re-imagine the humble beach umbrella, Basil Bangs was started by surfer and industrial designer Mike Durante and one of his oldest and dearest friends.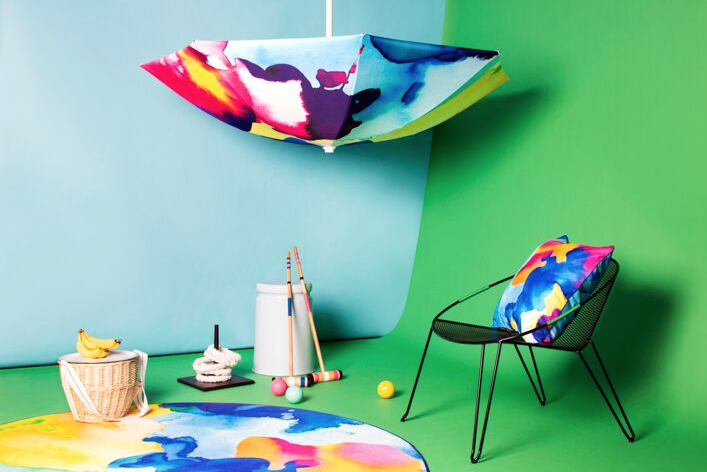 Both loving vintage beach umbrellas, but wanting to bring them into the now with advanced fabrics and quality fixtures and finishes, they began designing. And, as the cliché goes, the rest is history!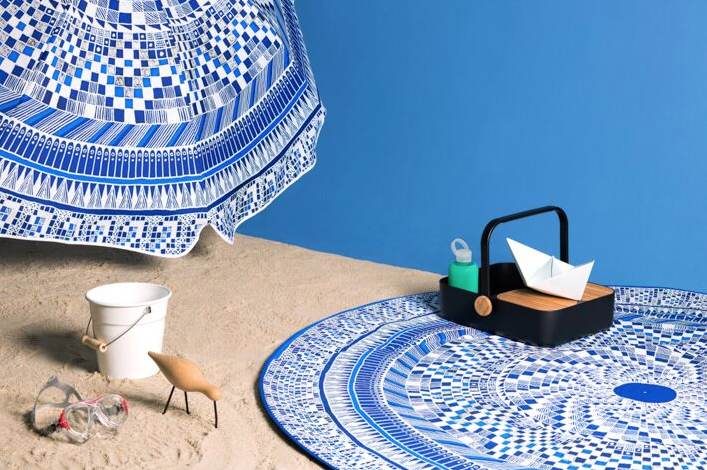 Five years on, Basil Bangs have now grown to include a range of high quality outdoor umbrellas, outdoor cushions and picnic rugs, whilst also servicing the commercial sector with a range of Go Large umbrellas for cafes, bars and hotels.
Now run by Mike and his wife Krista Huebner, the duo are on a mission to update all the must-have items for the outdoors. "The outdoor focus came about because we started with beach umbrellas and the rest of the range evolved from there," explains Krista. "I think too that Australians also have such an inherent love for being outside — whether it's by the pool, in the garden or at the beach — so why not have some gorgeous and practical products to encourage it happening more?"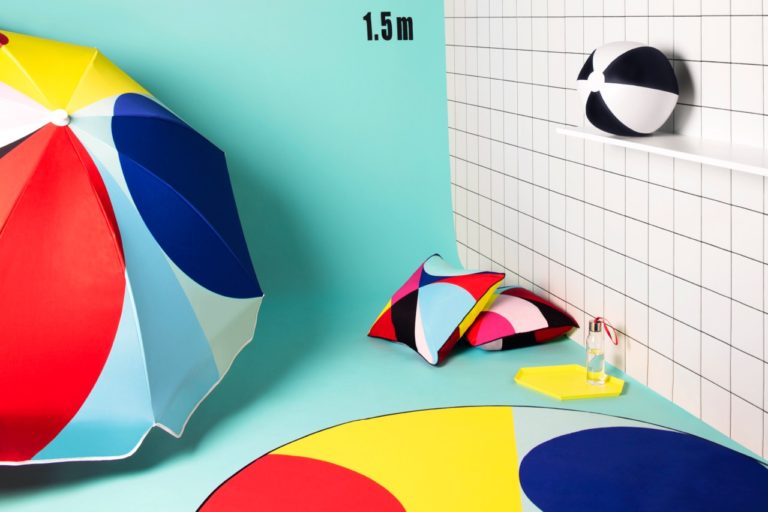 Featuring fabrics full of colour and pattern, their just released Summer 15/16 collection was inspired by artists and designers they love, such as Rothko, Sottsass, Klee and Jeffrey Smart (among others) and design periods that spoke to them: "A bit of art deco-meets-Memphis-modernism, pop art and patterning."
The collection also features a range of designer collaborations, with Kip & Co, Lucas Grogan and Gray Malin to name a few. "While we design everything ourselves, from our fabrics down to all of our fixtures and fittings, we do love partnering with artists and designers on special prints," says Krista. "We figure why not work with the people who we admire and can do it better than we ever could (and it's also a lot of fun!)."
The collaborations have also given way to some of Krista's favourite pieces, with special mentions going to the Lucas Grogan Dome rug and the Kip & Co Bananas rug. "Choosing a favourite is like asking me to choose between my children, but I have been rocking the Dome and Bananas rugs lately so they would be in front this week. Hands down I use one of our Love Rugs (picnic rugs) everyday, either inside on the floor as a play mat, outside at the park on wet grass, or on the beach as our beach mat. I've also personally tested them and they're red wine proof, so good for any adult party animal and/or cheese fiend!"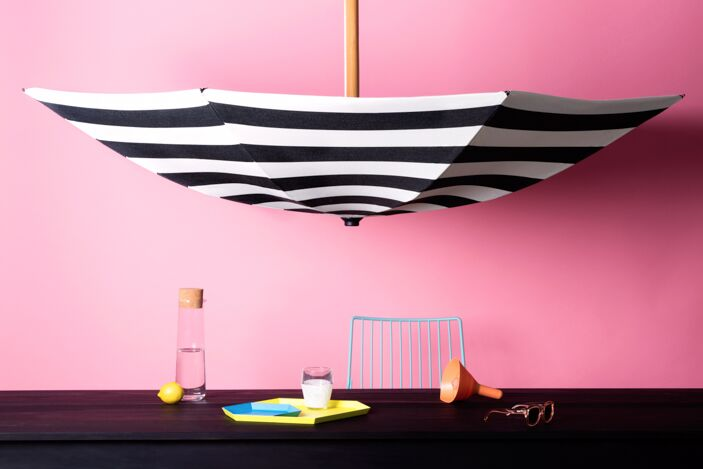 Embodying what we all love in life: laughing with friends and family, spending lazy summer days outside and beautiful design, Basil Bangs is quintessentially Australian and we love it!