With a community of over 65 million homeowners and home design enthusiasts and more than 3 million residential construction and design professionals around the world, Houzz has some unique insights into how people are designing their homes.
Here are their top eight home design predictions for 2023.
1. Greens, spice and everything nice
Terracottas and forest greens have emerged as one of the dominant colour palettes for the coming year. 'Sage kitchens' and forest 'green bedrooms' have already surged in popularity among the Houzz community with searches following, which are up by 339% and 156% more than the previous year, respectively. A clay-and-forest inspired palette complement with colours reminiscent of spices such as mustard and turmeric yellows, burnt siennas and saffron pinks is commonly used by interiors designers on Houzz, to warm up interiors.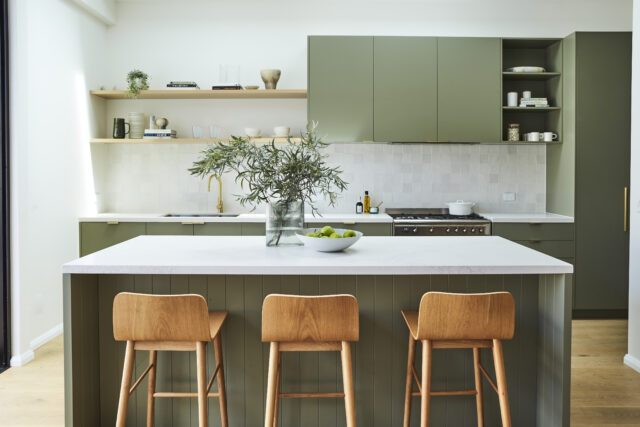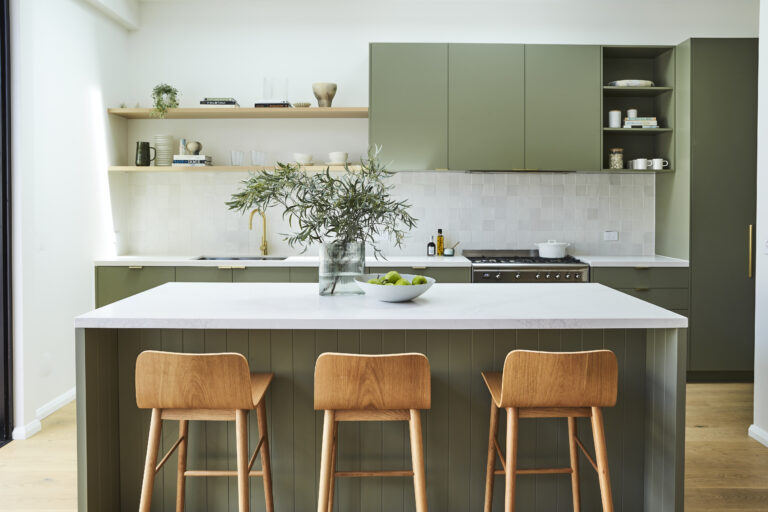 2. Metal mesh
The industrial metal mesh has transformed into a stylish feature, elevating some very ordinary parts inside Australian homes. On Houzz we see metal mesh incorporated into stairways, where it is used as the stair path or as a railing sandwiched between two steel frames. Aside from being visually appealing, the material's detailed surface also allows enough light to permeate and illuminate its surroundings. Designers on Houzz expect to see more of this trendy yet timeless material in 2023, woven into interior architecture and as a decorative accent in shelving display units, doors and more.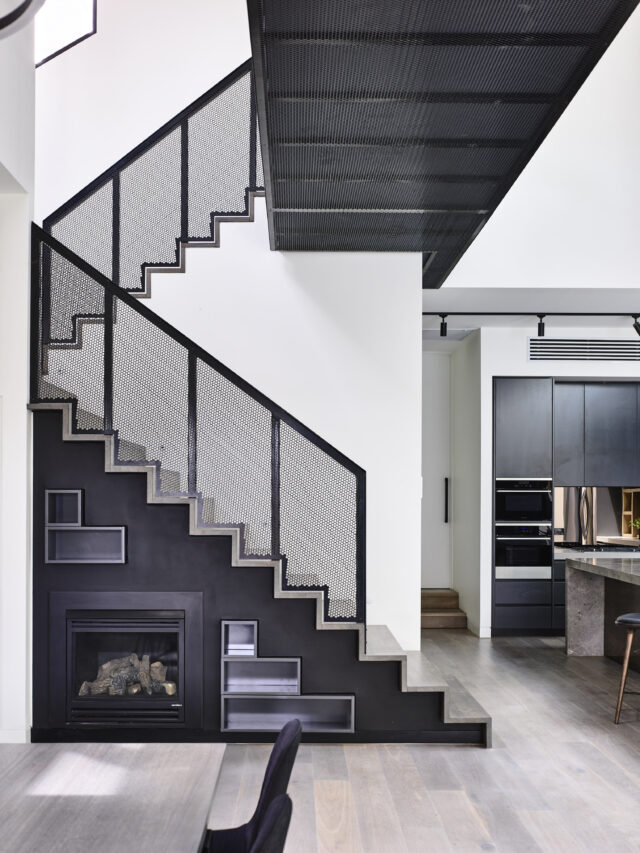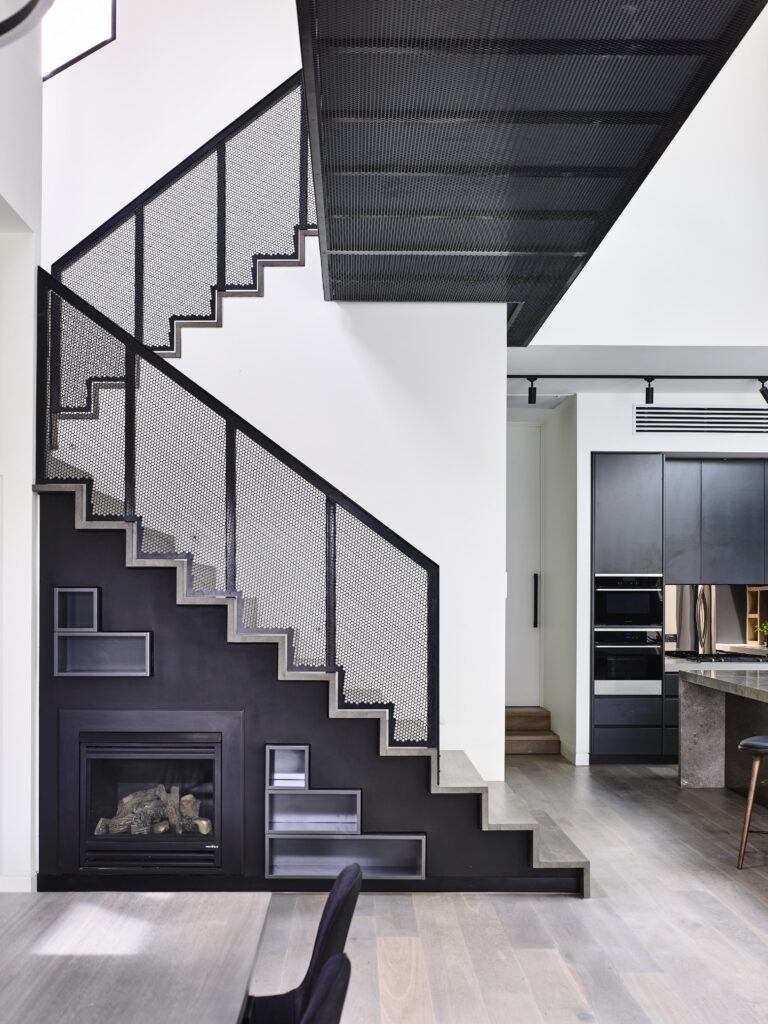 3. Extra comfort
With an increase in searches on Houzz for 'banquette seating' (up by 97%), 'bench seat' (up by 88%), and the return of the 70s 'sunken lounge' (up by 51%), there is clearly a desire among homeowners to accentuate moments of togetherness. Unsurprisingly, pros on Houzz predict that after years of confinement, demand for intimate zones that encapsulate the social enjoyment we once left home for will continue to be important in coming years.
4. Barkitecture
Designer doggy doors, customised dog baths, heated sleeping areas, and ingenious pathways for cats are already cropping up on Houzz. While the trend may appear as pooch pampering, pros on Houzz say homeowners are requesting these customised spaces to make the chores of caring for their cherished pets easier. Going into 2023, we'll continue to see a growing number of exciting pet-friendly features that furry family members can call their own.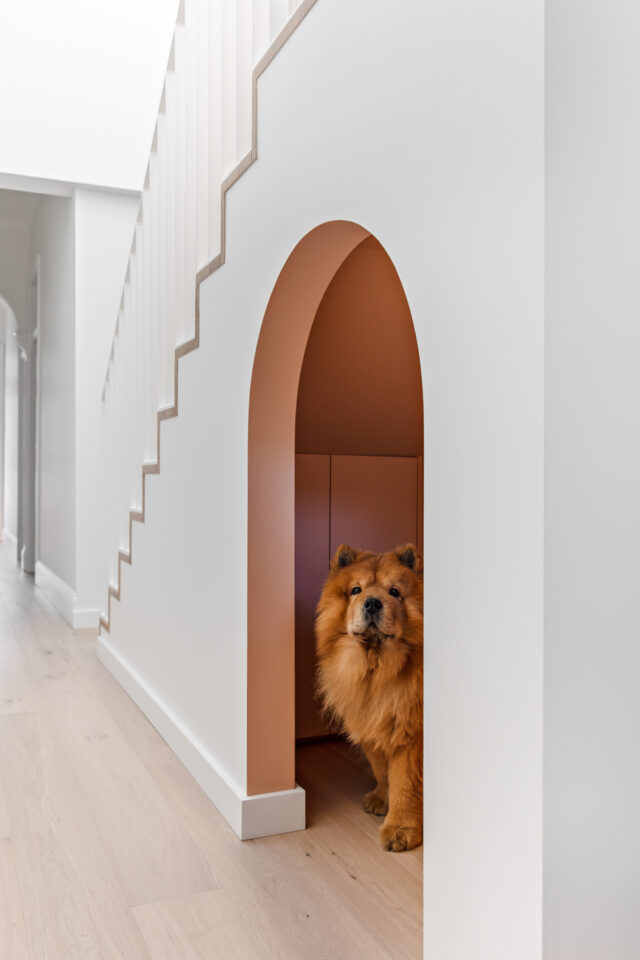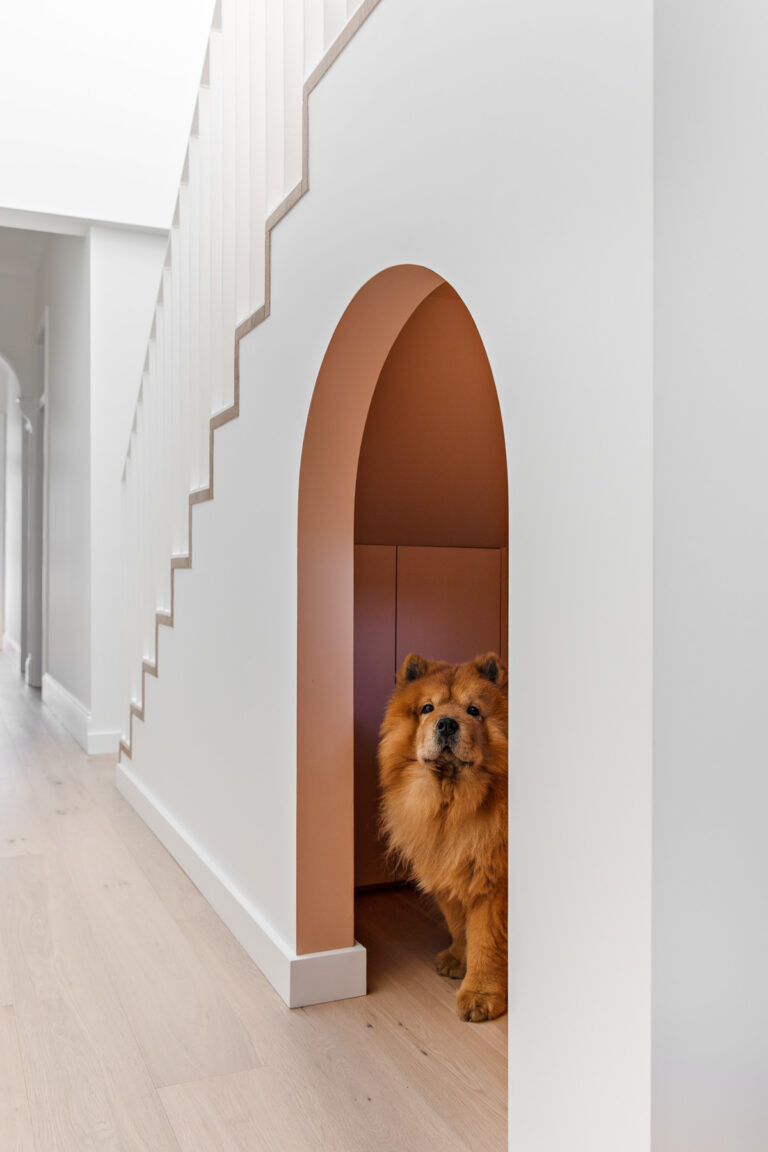 5. Windows of wonder
Openings to urban greenery that draw the eye towards a perfectly-framed view are gaining traction in the Houzz community. In many densifying Australian suburbs, thoughtful window design, providing relief to the outdoors, are cropping up in circular forms or squeezed into surprising places where they fit. This trend underpins the increasing embrace of biophilic principles, as homeowners look for ways to connect with the natural environment through their homes.
6. Outdoors going in
For several years, indoor-outdoor living has been synonymous with Australian homes, with terms on Houzz such as 'coastal kitchen', 'decks' and 'outdoor dining' topping homeowner searches year-on-year. Furniture designed to provide a seamless aesthetic between indoors and out is a trend beginning to work in reverse. Expect new outdoor furniture collections by leading manufacturers to put a spotlight on adaptability. In 2023, we expect to see a shift of durable products that use fade-resistant fabrics, denser foam and sturdier construction brought into transitional spaces and slowly edging indoors.
7. Colour blocking drama
Striking colour-matched interiors, particularly where the same colour is used on joinery adjacent to walls, are growing in popularity on Houzz. First served as a cost-effective solution to industry supply challenges, allowing for on-site painting and flexibility in last-minute adjustments. The clean, sophisticated look also addresses a way for designers and homeowners to make cabinetry more discreet and integrated into surroundings. Pros on Houzz say there's been a resurgence of people looking to energise their spaces with colour, so expect more dramatic colour-blocking displays in kitchens, living rooms and wardrobes in 2023.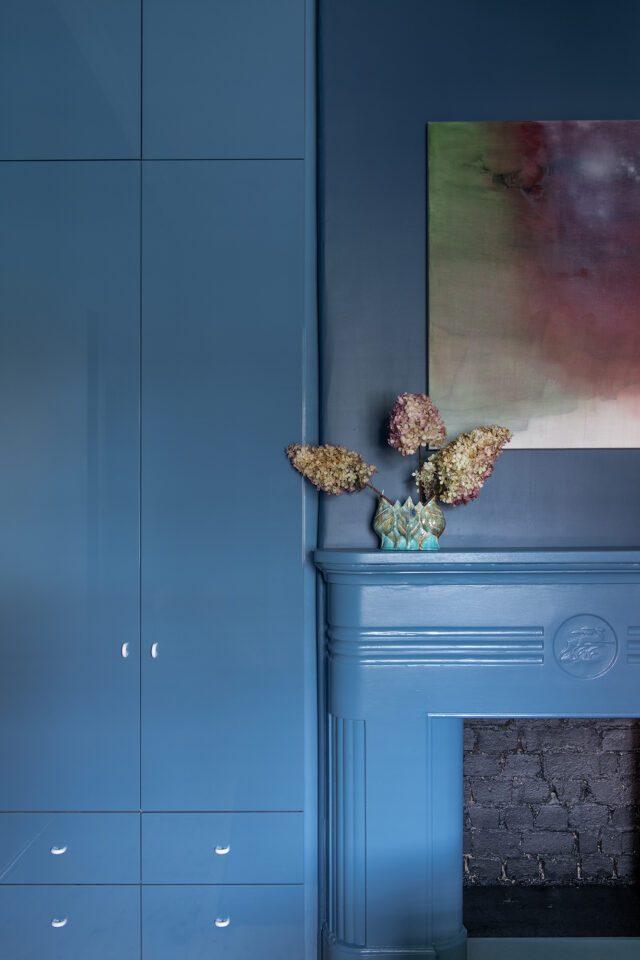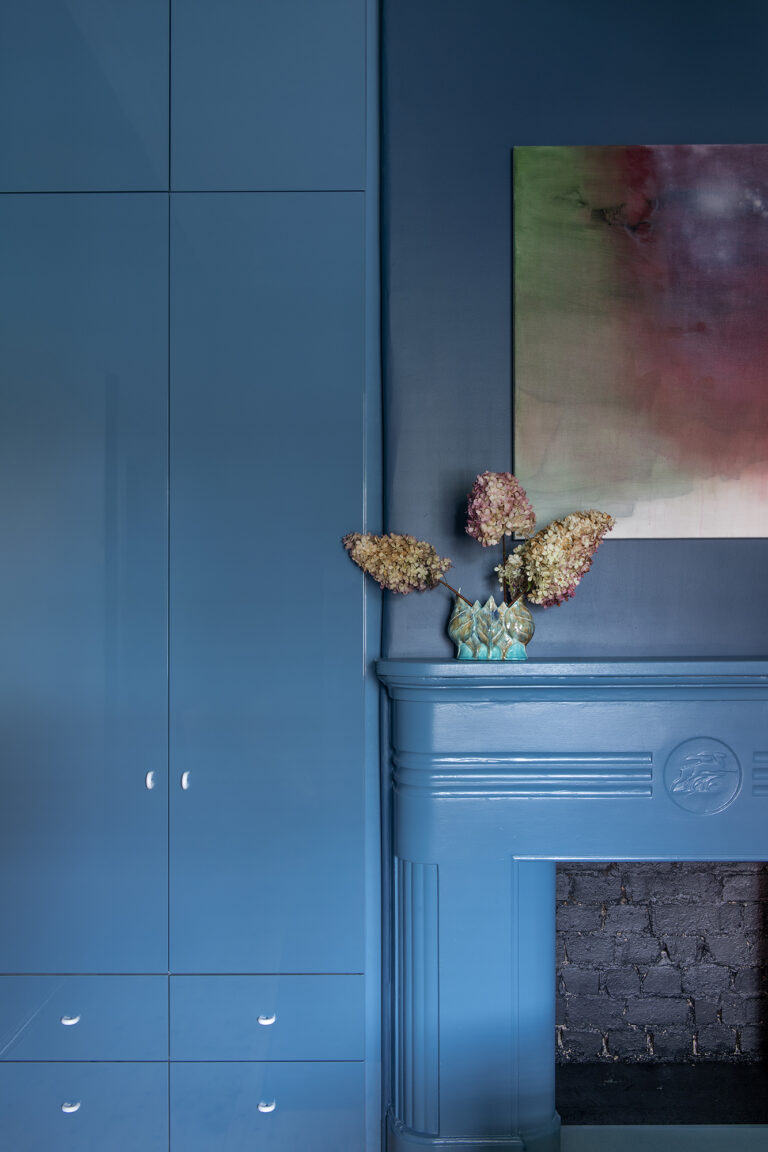 8. Tactile walls
Fluted or ribbed ridges began to appear in glass or joinery, and now we see them enhancing 'wall panels', with the search term on Houzz jumping up by 321% more than the past year. As enforced time at home led to the rejection of angles and sharp edges, these softer surfaces reflect homeowners' wishes for a gentler, calmer sanctuary. We can see some of Houzz's most saved bedrooms and living areas in Australia incorporate this sumptuous wall detailing, which tells us to expect more of this trend in the new year.