By Julie-Ann Bigava
The name Marimekko has been synonymous with striking fabrics since 1949. Viljo Ratia and his wife Armi Ratia founded Printex, a small textile printing company in Helsinki, Finland. A woman of vision, Armi saw a big future for quality textiles and bold designs. She commissioned promising young artists to produce bold, colourful and hard-wearing fabrics for Printex.
In the 1950s, the bold prints were much admired but people did not quite know how to use them. They were too 'out there'. The colours and designs were quite radical for the times but Armi was undaunted: the company staged a fashion show, with clothes designed by a well-known designer using the unusual fabrics.
Everything sold. On the day. And that was the start of Marimekko.
Be bold!
Marimekko fabrics are perfect for soft furnishings, particularly curtains. Made from natural fibres such as cotton and linen, they are hard-wearing and easy to launder with a little care.
We love the story of how the Lokki design came about as the artist observed the broad folds in a curtain drawn across a sunlit window, with the shadow-lines resembling waves on the water. This has become one of Marimekko's best-known designs. Below is an example of curtains made out of Lokki fabric.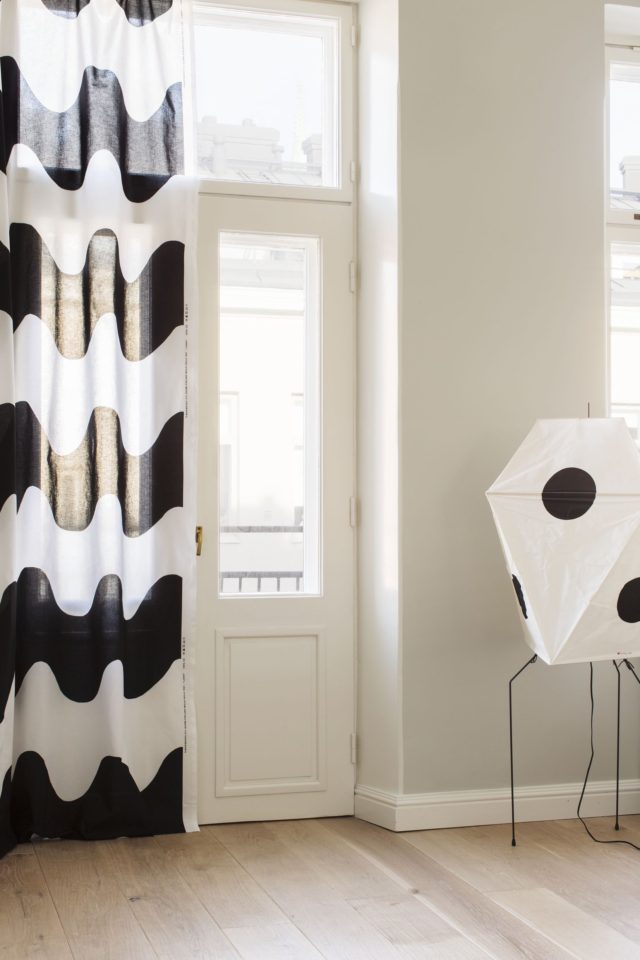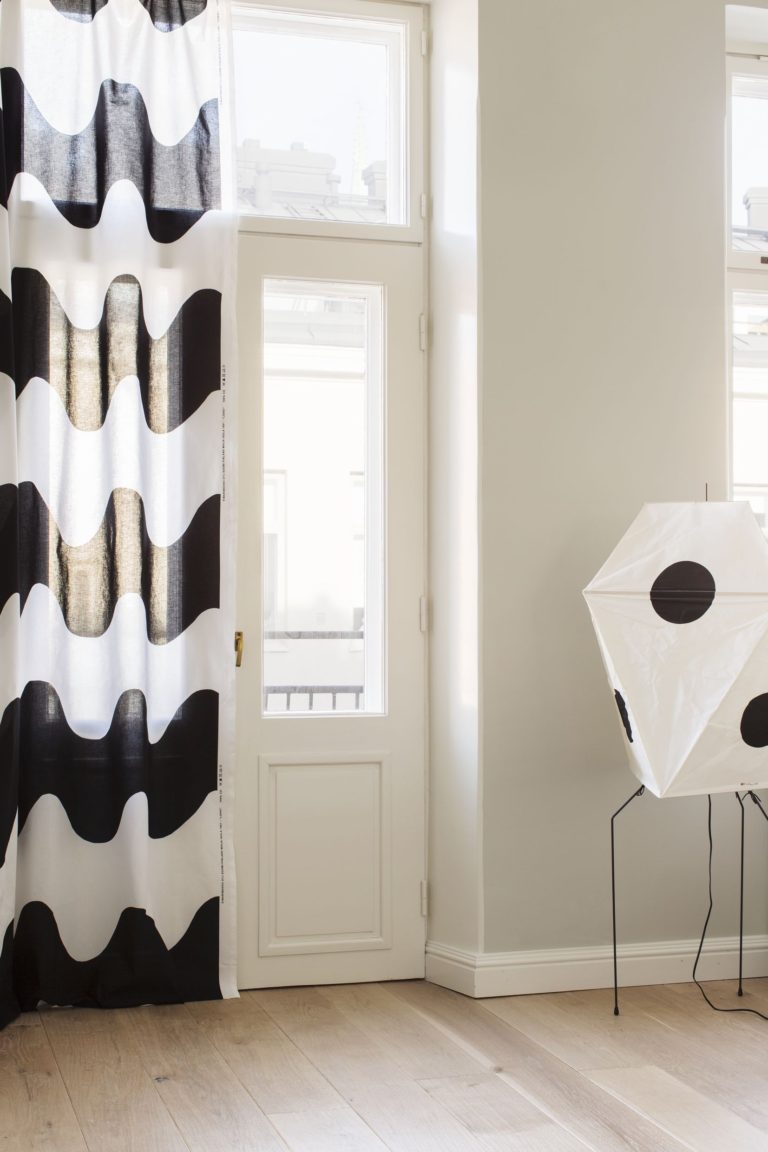 Scandinavian design is known for its clean, fresh, minimal lines. It is often abstract but always warm and inviting, never cold. The bright colours inspired by the outdoors and nature make any room feel homely and welcoming. Table linen, bed linen and big soft cushions of all sizes can transform the look and feel of any room with a minimum of effort.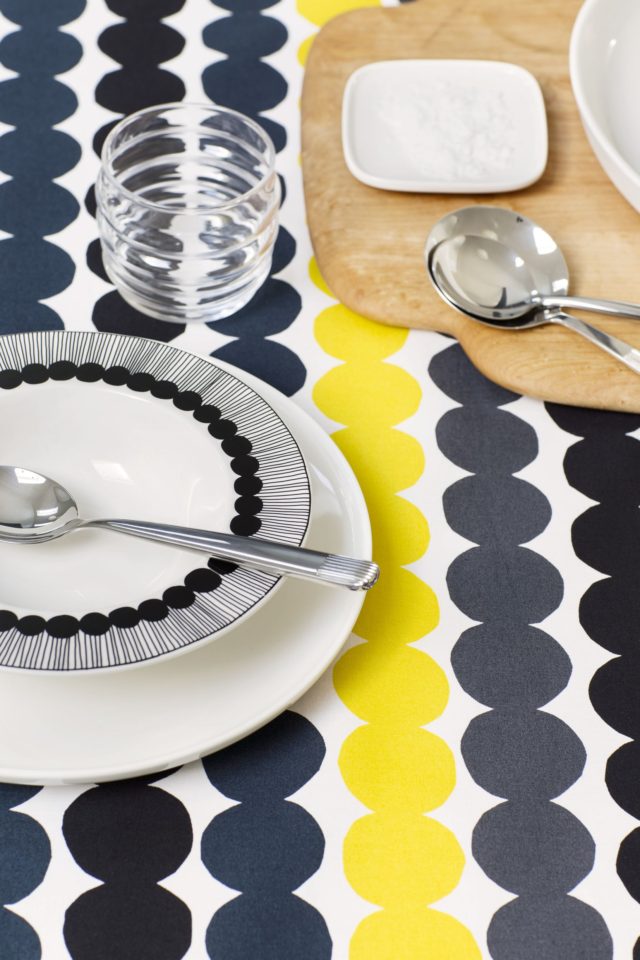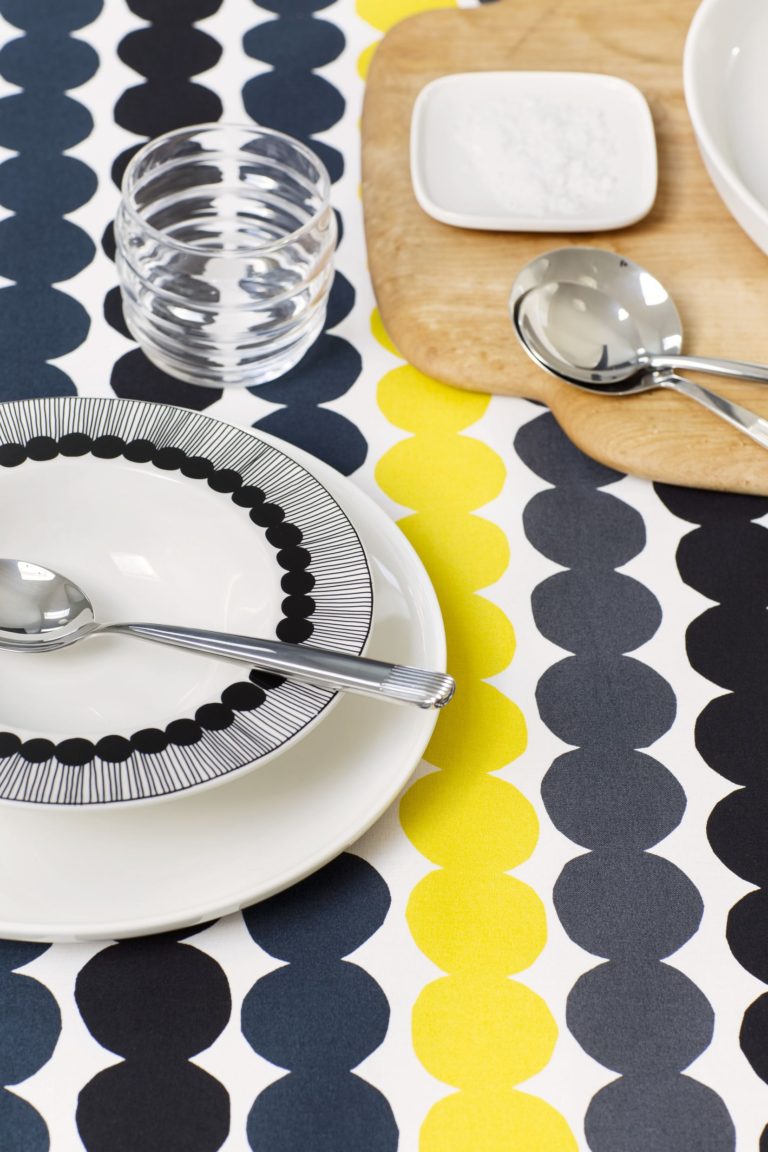 Marimekko designs don't stop at fabrics. There is also a range of crockery and tableware with typically vivid designs. The Siirtolapuutarha print is used here on mugs and bowls as well as on fabrics. It depicts the abundance of an urban garden.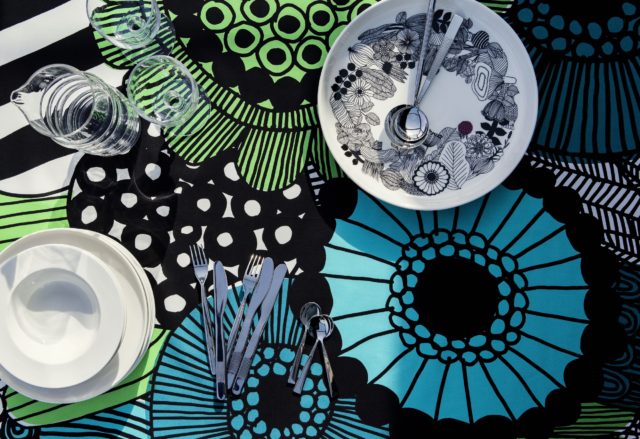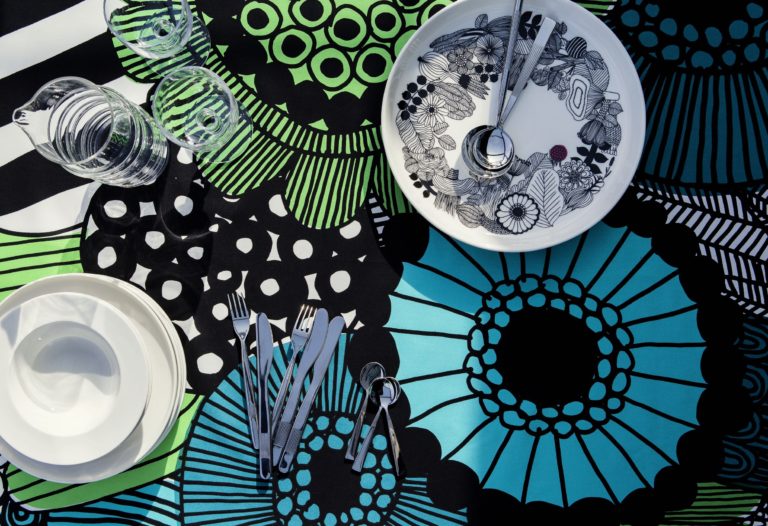 Marimekko fabrics are famous for their durability and extra wide widths, hence the fabrics functionality can be extended to home decor projects for your home that are prone to wear and tear. For example, have a look the irresistible bunch below…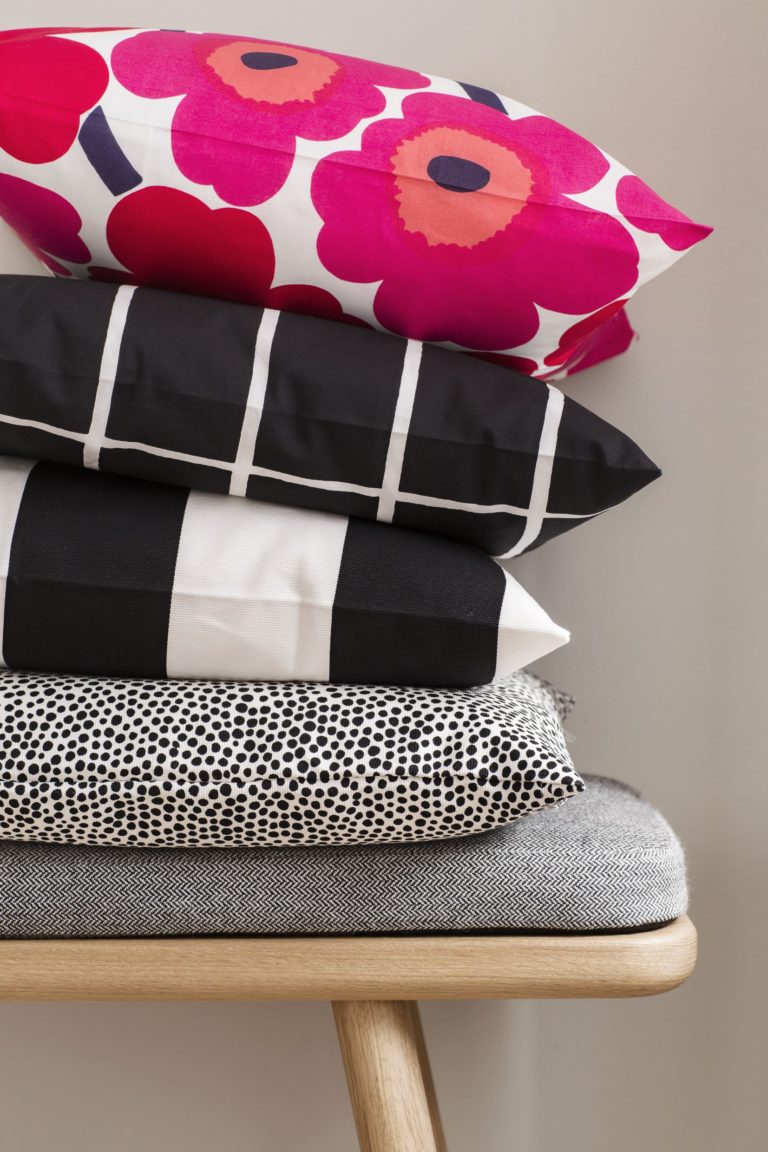 The top cover is in the well known Unikko red. This classic was created in 1964, after Marimekko founder Armi publicly proclaimed a ban on flowers in Marimekko prints. Artist Maija Isola defied the order and designed a whole collection of floral patterns that were so fresh and unique that Armi ended up taking eight of them (thank goodness Maija was a rebel!). One of those Armi accepted was Unikko, the future icon of icons, now in several delightful, new shades.
Creations are not limited to curtains, cushions and table linen. Let your imagination run!
— Julie-Ann is the owner of Yulki's Home Décor, the go-to place for fabrics, ideas, inspiration or to indulge your love for great design.