Whilst on maternity leave Clare Spelta found herself feeling a little lost. Wanting to achieve something other than "being a milk machine and the world's fastest nappy changer" she began painting, and from there, Bon Maxie was born.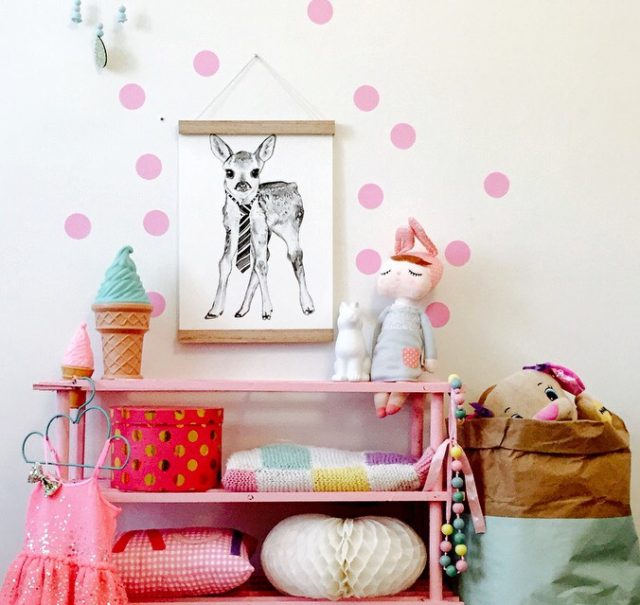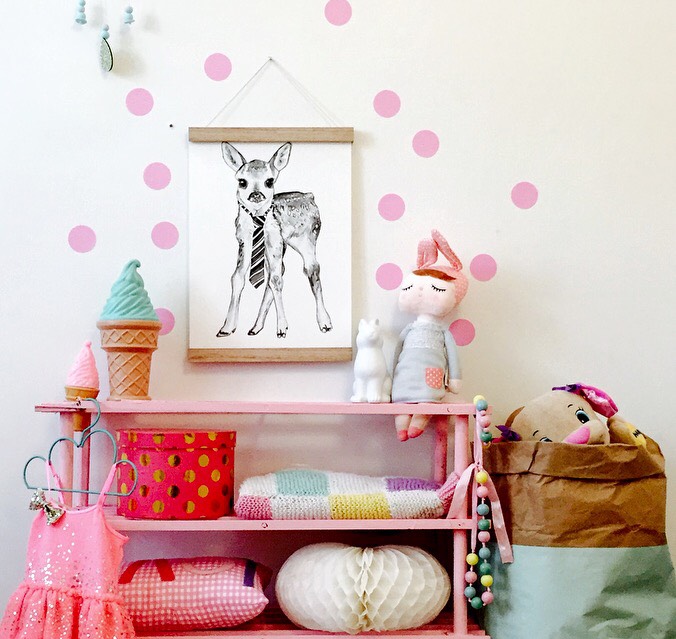 An online store for original watercolour art prints, custom artwork and bamboo wall art for both kids and adults, Clare aims to provide people with a happy medium of original (not mass-produced) and easy-on-the-eye (not "I don't get it?") artwork.
"People are putting a lot of thought into creating beautiful, themed spaces and love buying directly from local creators," explains Clare. "But there's a lot that's unaffordable and unattainable for the general public so they don't want to invest or know where to begin. So I started designing artwork to cater to this."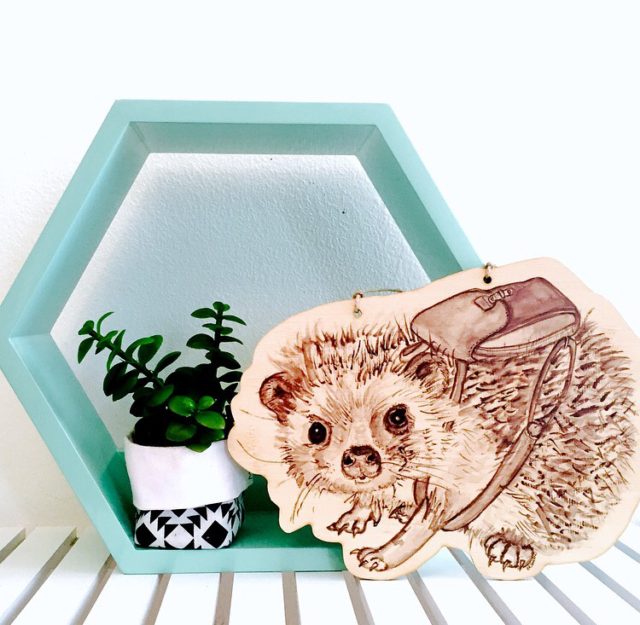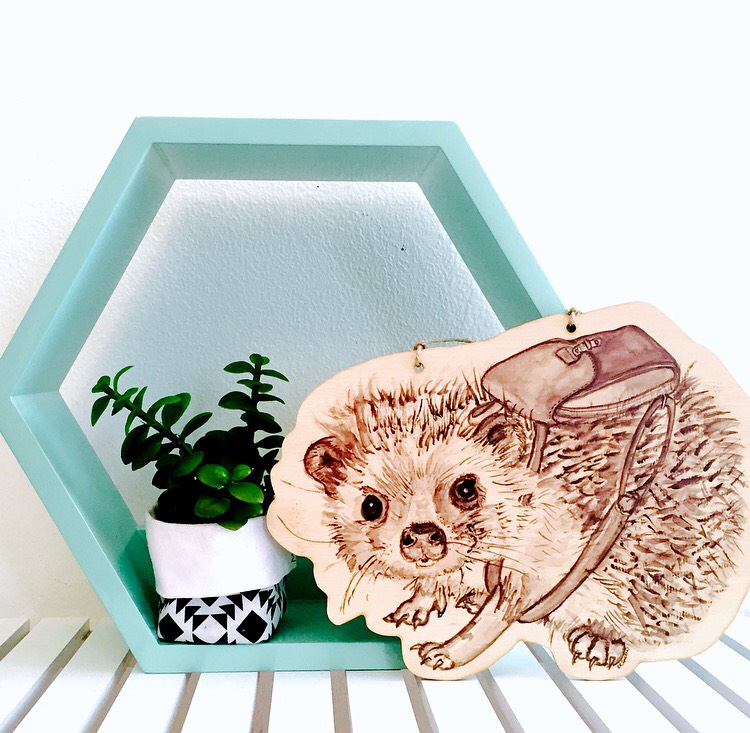 Hugely affordable, Clare's pieces start from just $10. Versatile and original, they are the perfect budget way to make over your walls, with Clare's favourite product, her bamboo wall art, proving particularly effective. "I really love the bamboo hangers. There are so many amazing wall art products out there but original paintings printed on lightweight bamboo are pretty unique. Their neutral colour helps them fit in with any colour scheme as well and I love that adults are wanting these for their own spaces too — just because they are animals doesn't mean they have to be for kids!"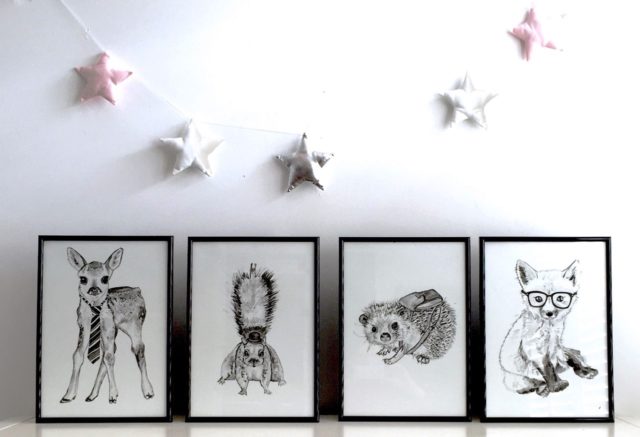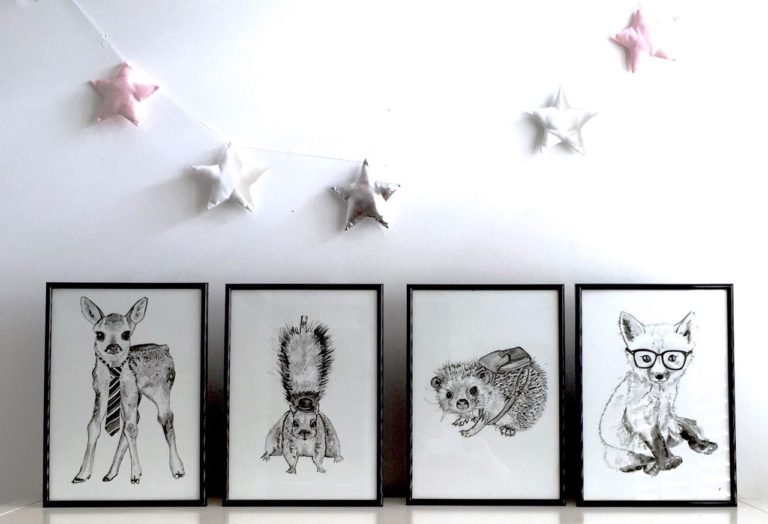 Also worthy of note are her custom artworks: "For portraits, people send me pictures of their children in their favourite outfits or holding special toys and I recreate them in a stylised form. I especially love these as you can really get a sense of each child's unique character! It seems custom portraits are really on the rise, especially in the lead up to Christmas, so a big chunk of my time is focused on them."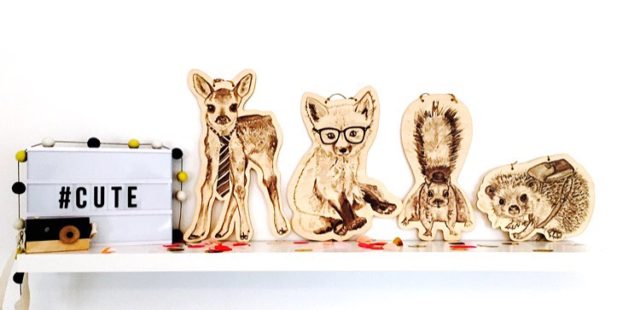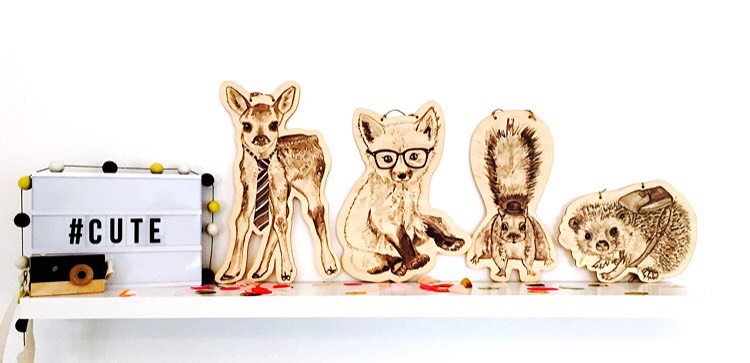 Continuously painting and brainstorming ideas, Claire is looking to extend her range of products to other handmade items. So, watch this space!