I love good chairs, I love posters and I love typography, so I'm pretty excited about this upcoming Melbourne exhibition.
Herman Miller has shaped the world of modern furniture design as we know it. But the company's influence is not limited to product design and manufacturing – equally acclaimed are the now iconic art and illustration posters which were used to promote Herman Miller's highly sought-after furniture through much of the last century. The idea of the exhibition Then x Ten is to celebrate the power of the poster and in so doing continue Herman Miller's distinct association with design history.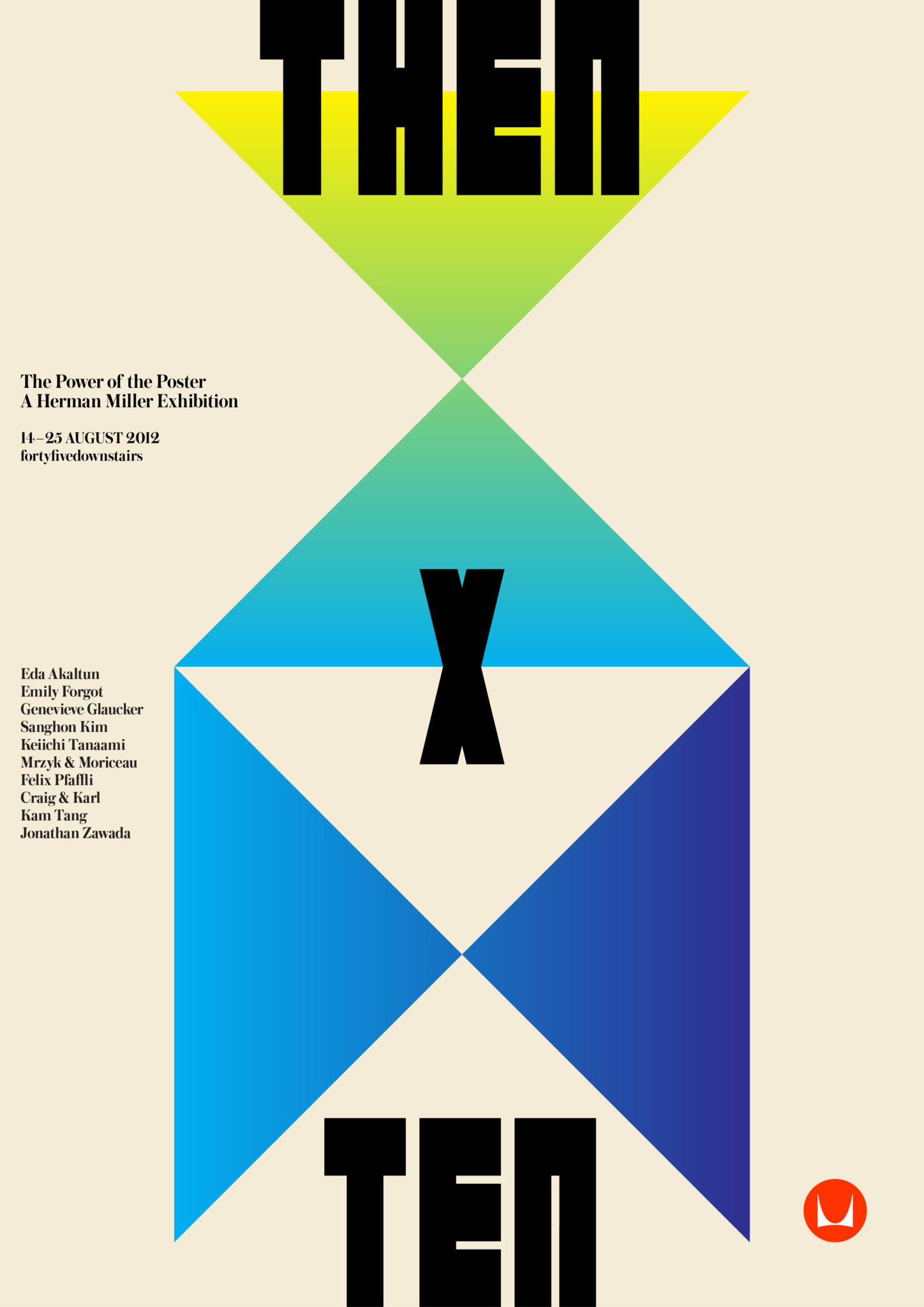 Ten of the world's leading image-makers of today, including Craig Redman and Jonathan Zawada fr om Australia, have been commissioned to create a unique piece of artwork referencing the brand. Together with a special collection of posters from the past, curated by Steve Frykholm, Herman Miller's creative director of 42 years, they will hang at Australia's premier contemporary gallery, fortyfivedownstairs, Melbourne from 14 to 25 August 2012.
"Herman Miller is one of the few brands in the world, and certainly unique within the furniture industry, to have an artistic expression," says Samantha Giam, Head of Marketing and Product, Asia Pacific. "Our particular affinity to graphic design stems back to our collaboration with great talents such as Don Ervin and Armin Hoffman and continues to the present day with Steve Frykholm. Posters and collateral designed to champion Herman Miller's products over the years have taken on a life of their own – becoming collectors' items sought after by individuals and museums across the world."
Then x Ten echoes elements of Herman Miller's past and brings them into the present day. Inviting a new generation of image-makers to participate is a way of continuing the company's history of art collaboration and visually capturing the essence of the brand in modern times.
"We hope this will help ignite new thinking in the industry on how people connect with brands through various art forms and media. My personal favourite is Swiss designer Armin Hoffman. His work in the 50s has a timeless appeal and not unlike the designs of Nelson and Eames will continue to charm generations of the future," continued Giam.