Sponsored by Intrim
While we often tell you it's the finer details that add up make an interior feel finished, layered and cohesive, making the actual decisions on these elements can be confusing for many and ultimately lead to design paralysis, otherwise known as the too hard basket! Fear not, if Hamptons is your vibe, because achieving that look in your home just got a lot easier.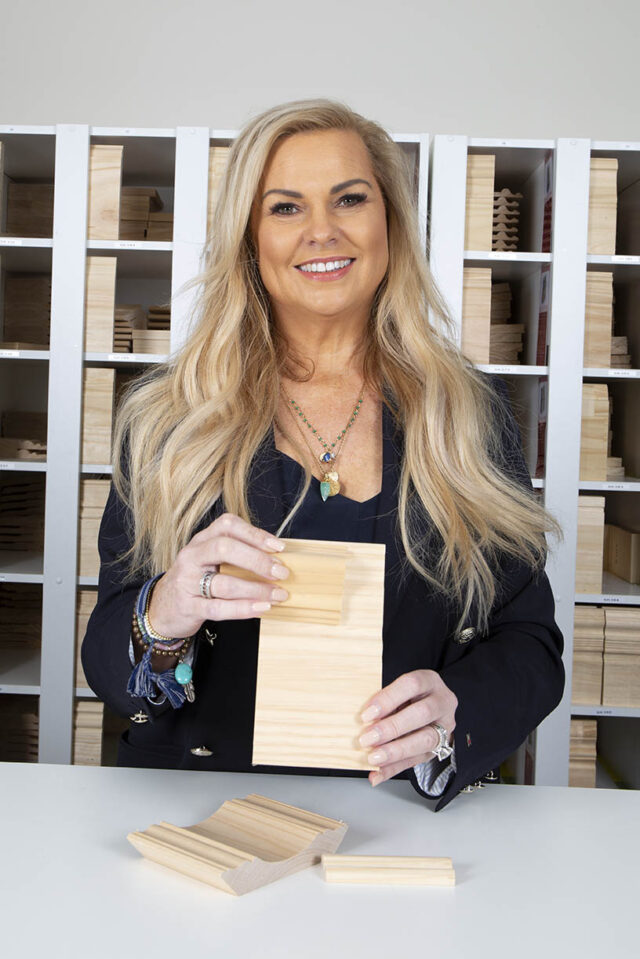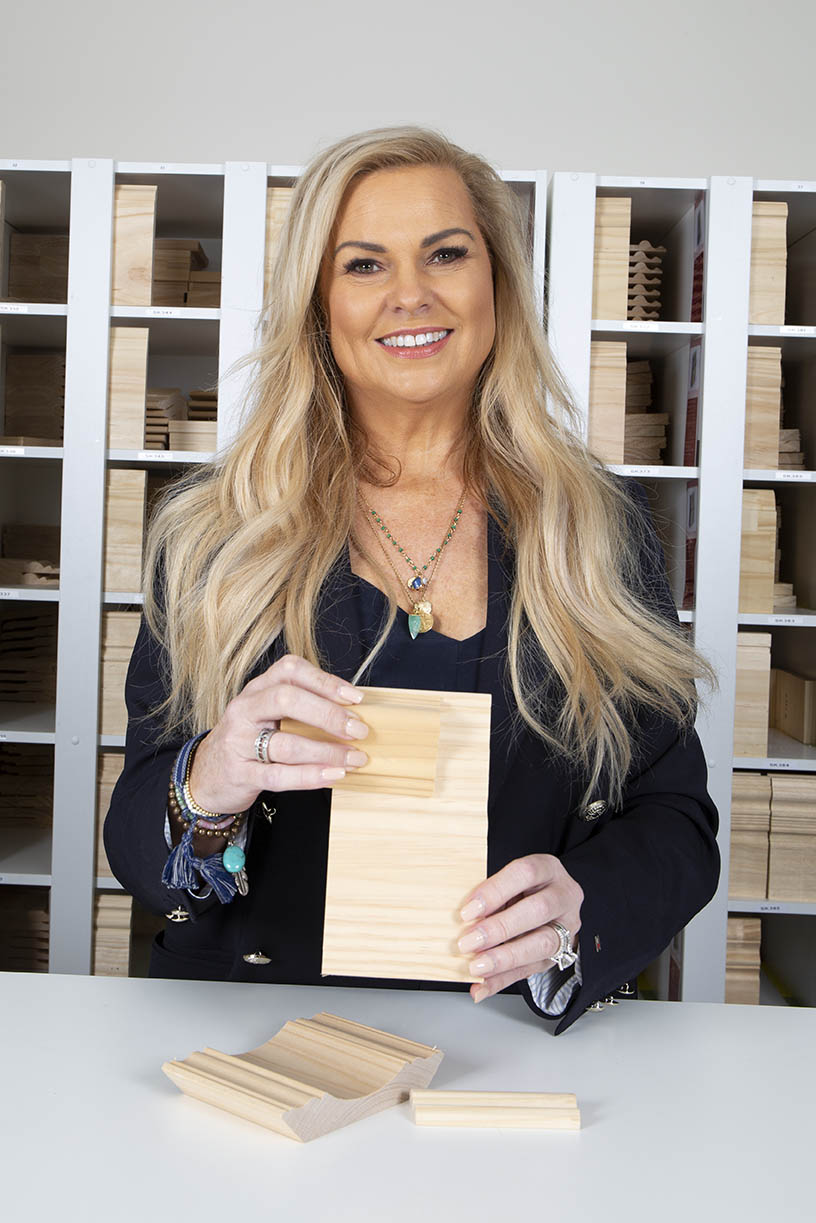 Leading timber mouldings supplier Intrim have teamed up with Hamptons interior design queen Natalee Bowen of Indah Island on a somewhat genius idea and a perfect match!
Hamptons style in Australia has evolved with classic, country, coastal, tropical and modern sub-styles. No wonder it can be a little overwhelming! Natalee has curated a collection of the best timber mouldings for each of these Hamptons styles from Intrim's huge range, so the hard work is done for you. And by an expert!
The Intrim Hamptons Selections in a Box take the guesswork out of selecting moulding shapes, sizes, and finishes, making it a simple and enjoyable experience. Here's how it works:
One of the major features of a Hamptons home is the timber mouldings: skirting boards, architraves, wainscoting wall panelling (which includes inlay moulds, chair rail or dado rails), beads, trims, cornice mouldings, picture rails, and elements such as skirting blocks, corner blocks, sil nosing and more.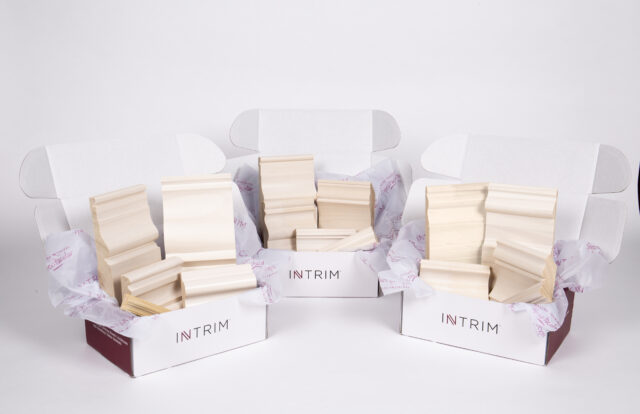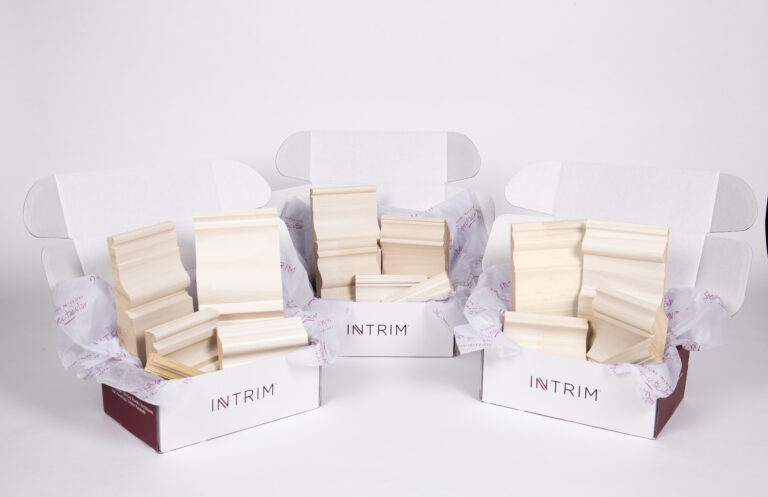 Skirting remains Intrim's largest product category, and the trend of larger profiles and more options of designs has been driven by savvy consumers and designers wanting to create bespoke interiors. Skirting is no longer something basic that just blends in, but can be a real feature in itself.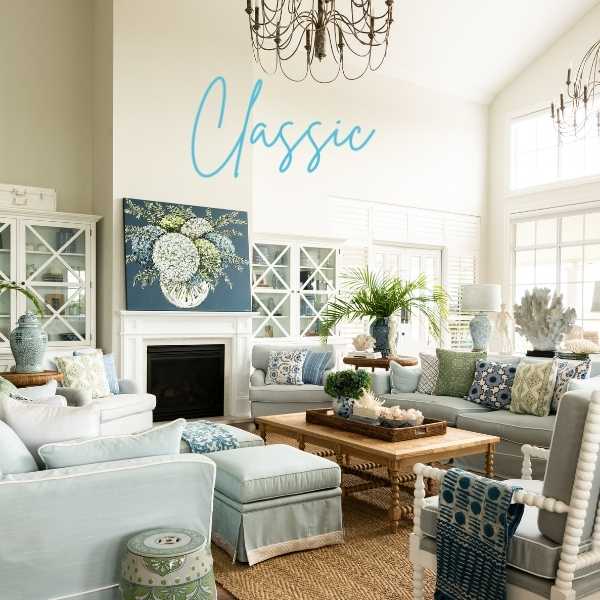 Hamptons interiors demand decorative skirting profiles that are larger than the standard home builder offering of 66mm or 90mm. 185mm skirting or larger is the preference for all Hamptons designs. Team this with 90mm or 115mm window and door architraves, layer in some skirting blocks, sil nosing, and beading and the windows and doorways suddenly become a Hamptons design feature.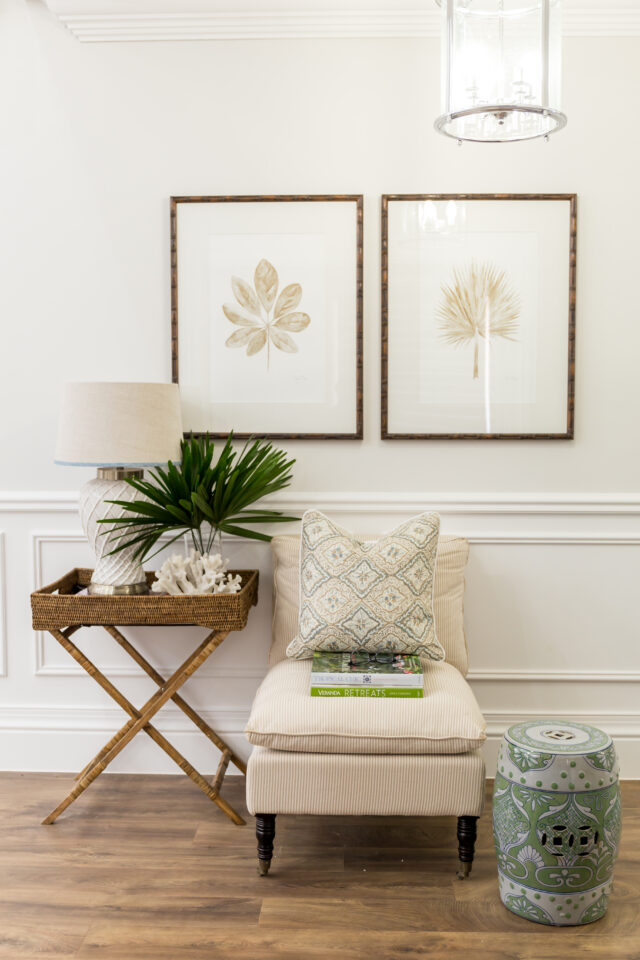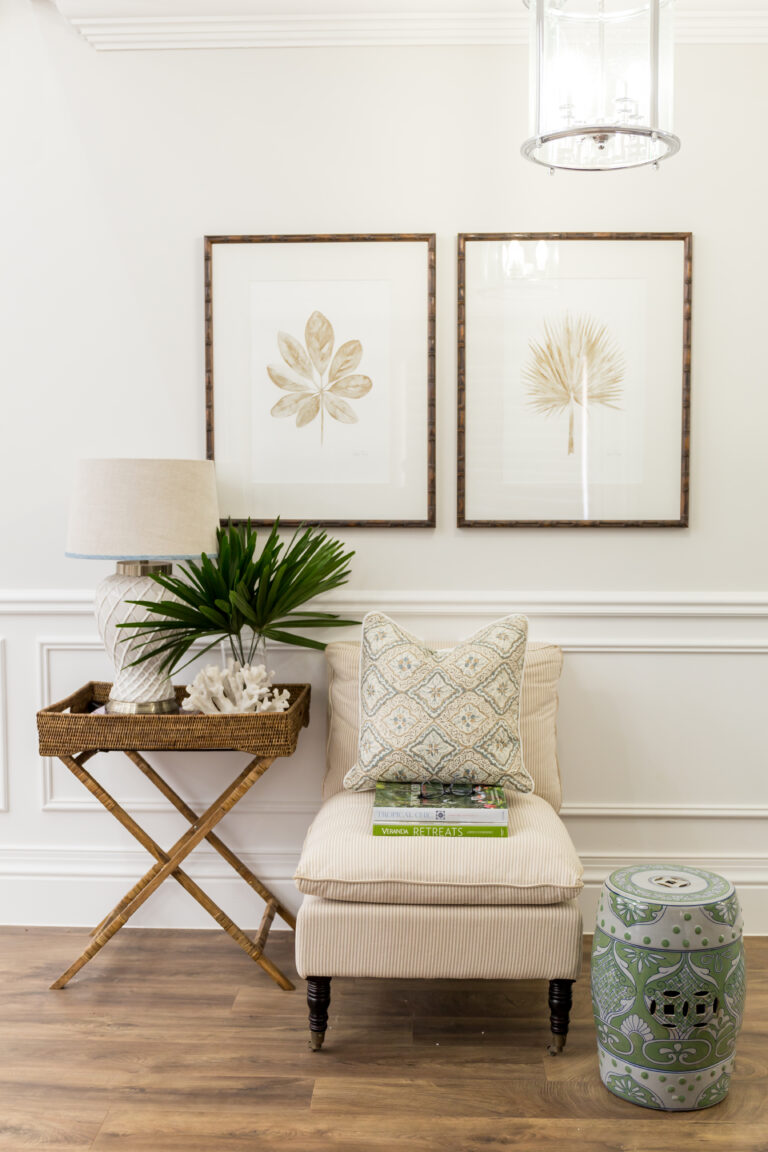 Size and scale are key considerations when selecting timber mouldings so always check the recommendations for your ceiling and door heights to get this right. These details can be found on Intrim's website.
No Hamptons home is truly finished without wainscoting. If you have a two-story design, the staircase will be a major feature, and when finished with wainscoting, it will become a Hamptons highlight! Wainscoting can be full height or lower third only (under a dado or chair rail), depending on your personal preference and budget. Adding wainscoting to every room can be more than some budgets will allow, so Intrim recommend focusing on areas such as entrances and hallways, main living spaces, the main bathrooms, and master bedrooms to get the biggest impact.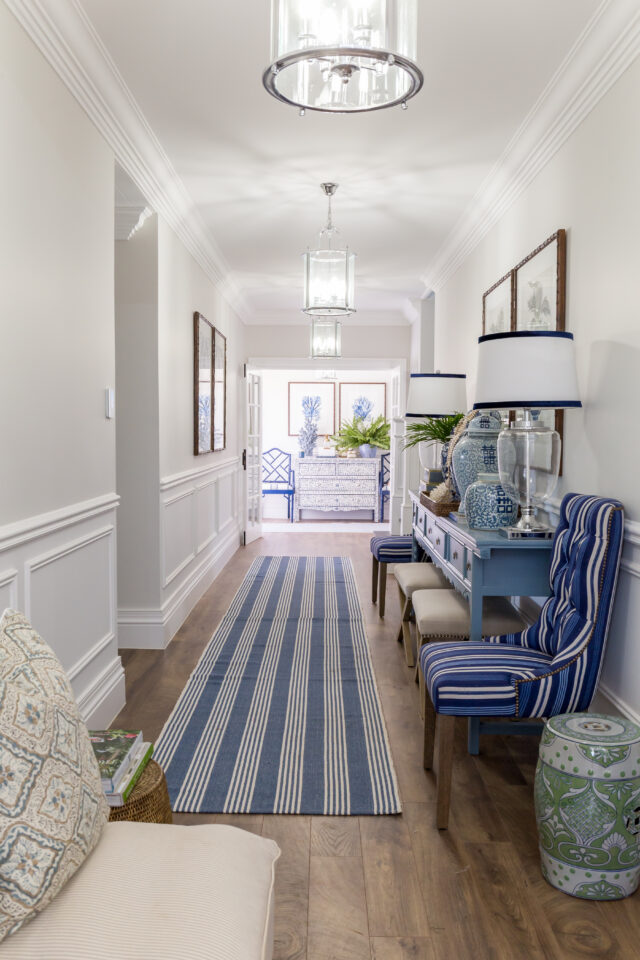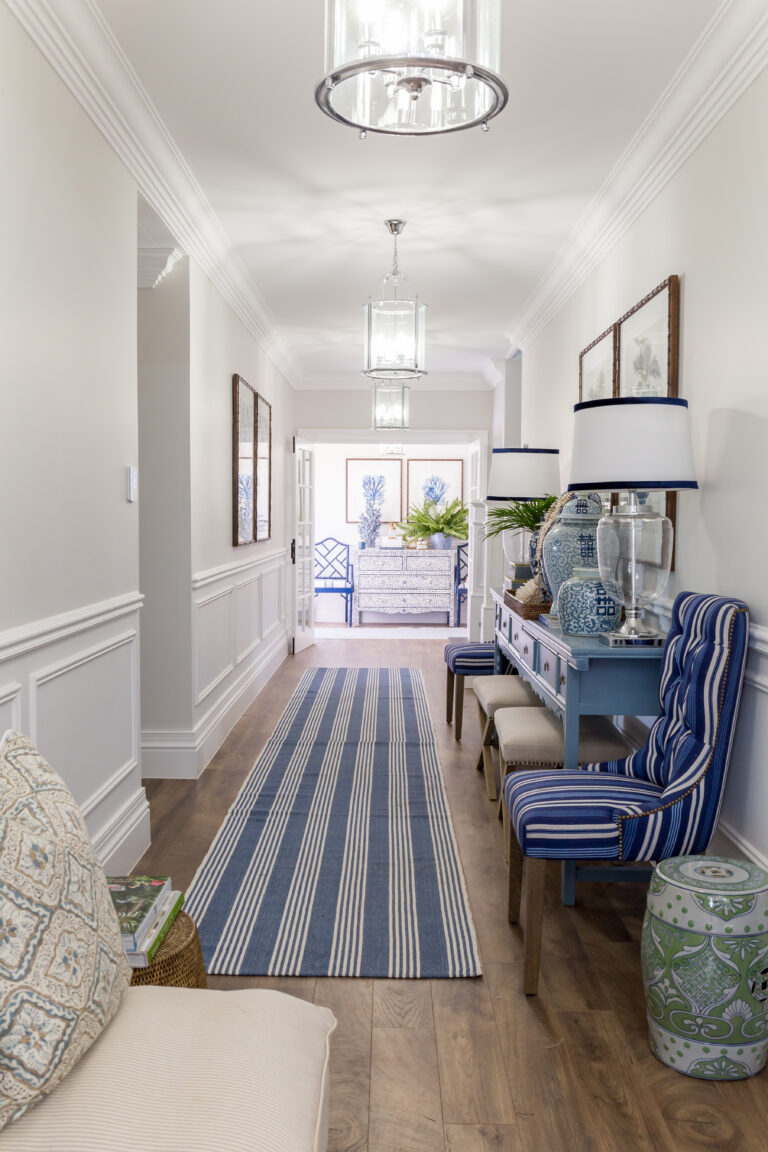 7 steps to create your Hamptons dream home with Intrim
Select your preferred curated Hamptons Selections in a Box collection within that style from the three choices.
Order samples to confirm your moulding selection.
Select your profile sizes and layout.
Determine which rooms to add wainscoting or wall panelling to, and the layout of the panelling.
Advise your builder of your selection. They will do the pricing directly with Intrim.
Watch your Hamptons dream home or renovation take shape as your Hamptons selections in a box choices create a spectacular interior!