Interior designer Greg Natale's new range of tiles for Teranova are jaw-droppingly beautiful, are they not?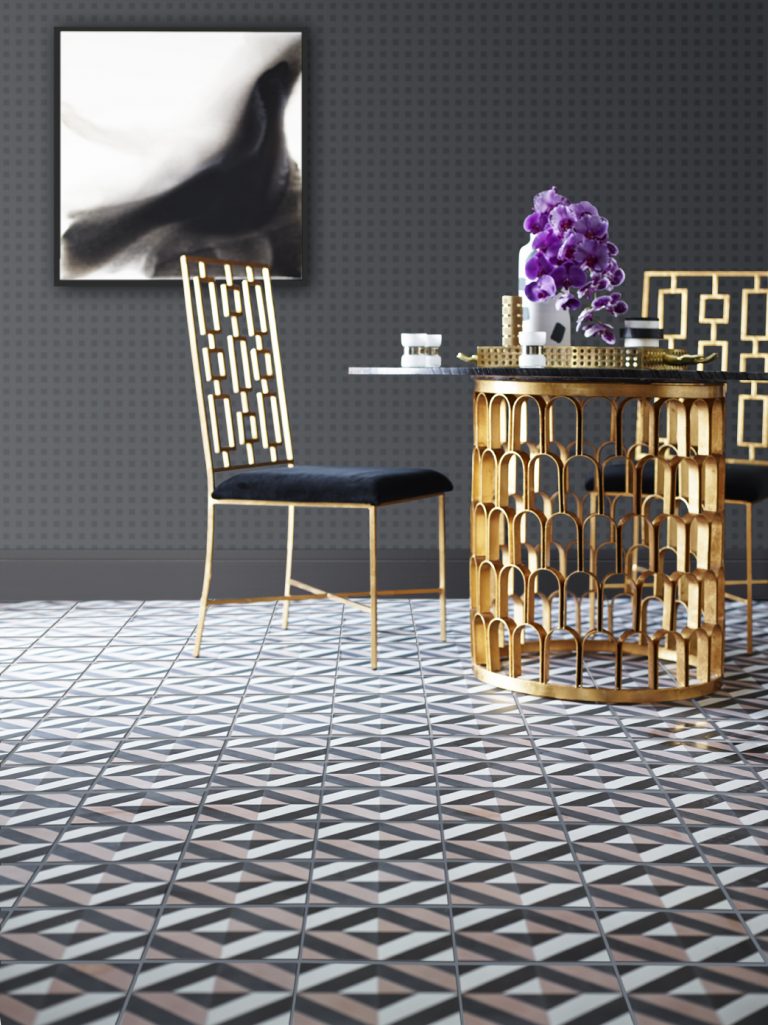 Known for his use of tiles to add detail, warmth and drama, bringing rooms to life, it's fitting that Greg now has his very own range. It is his first collaboration with Sydney-based Teranova, who produce a range of beautiful tiles and stones for indoor and outdoor spaces, in materials such as cement, ceramic, glass, stone, marble and timber.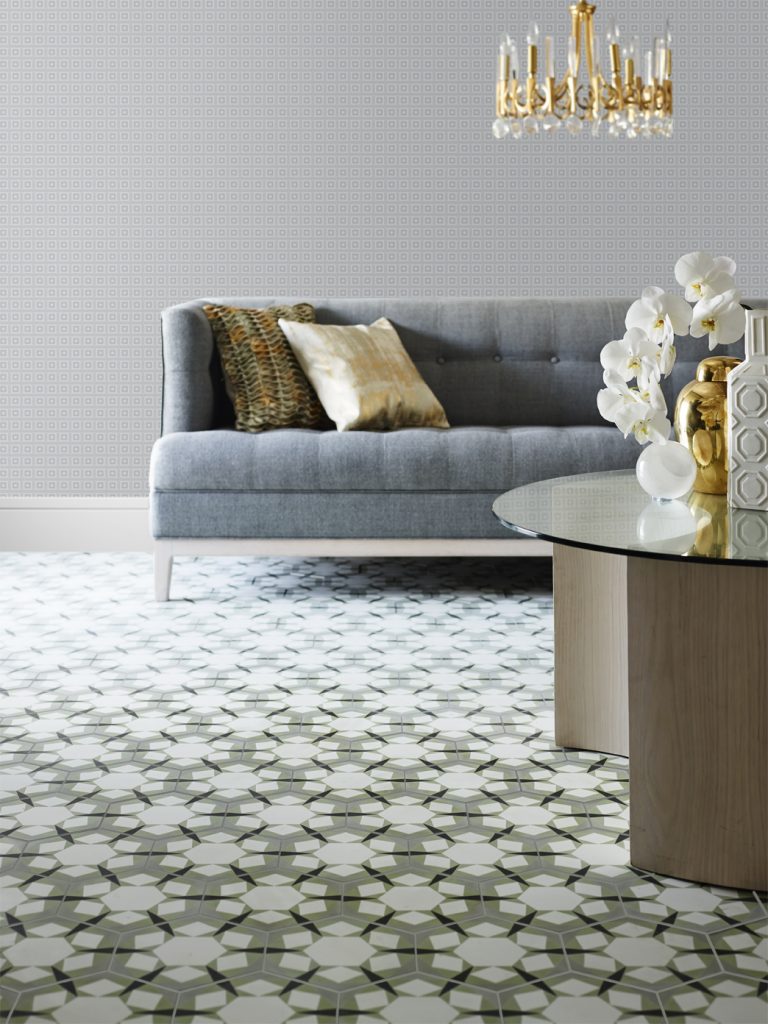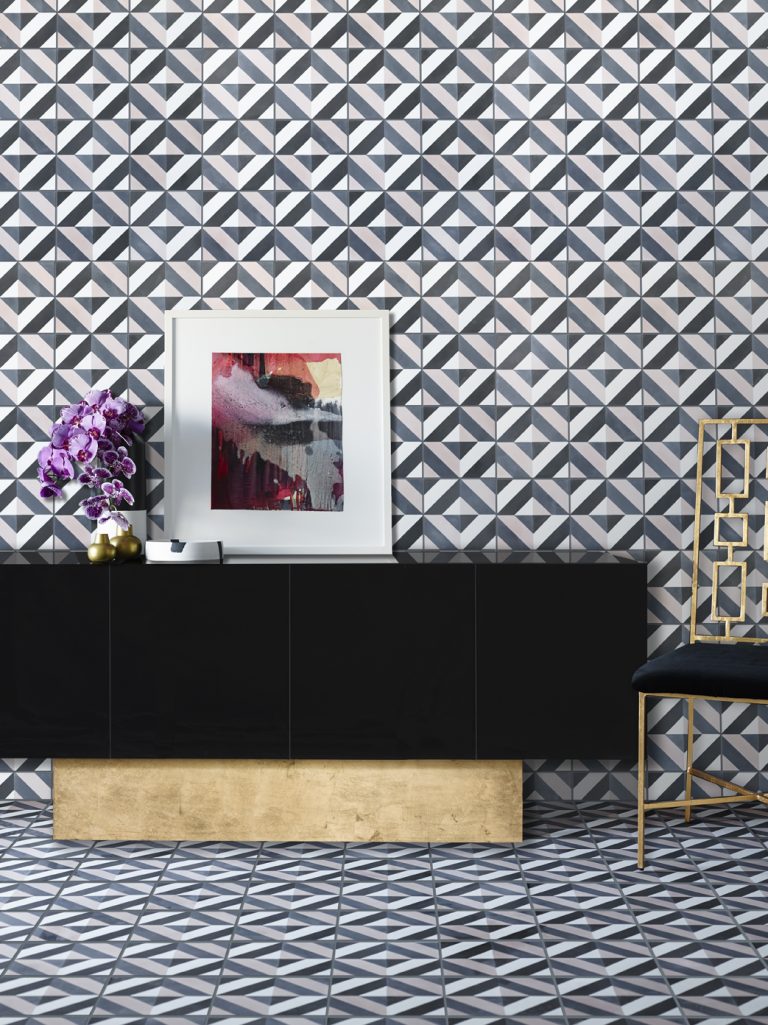 The designs reflect Greg's trademark bold use of pattern and colour, particularly his flair for repeated patterns, and this range of cement tiles epitomises that. "It's a natural progression for me," explains Greg, who was inspired by the Italian tiles of his heritage. "This range celebrates the resurgence of patterned tiles in interior design. Contemporary or classic, clean-lined or richly detailed, there's something here for everyone."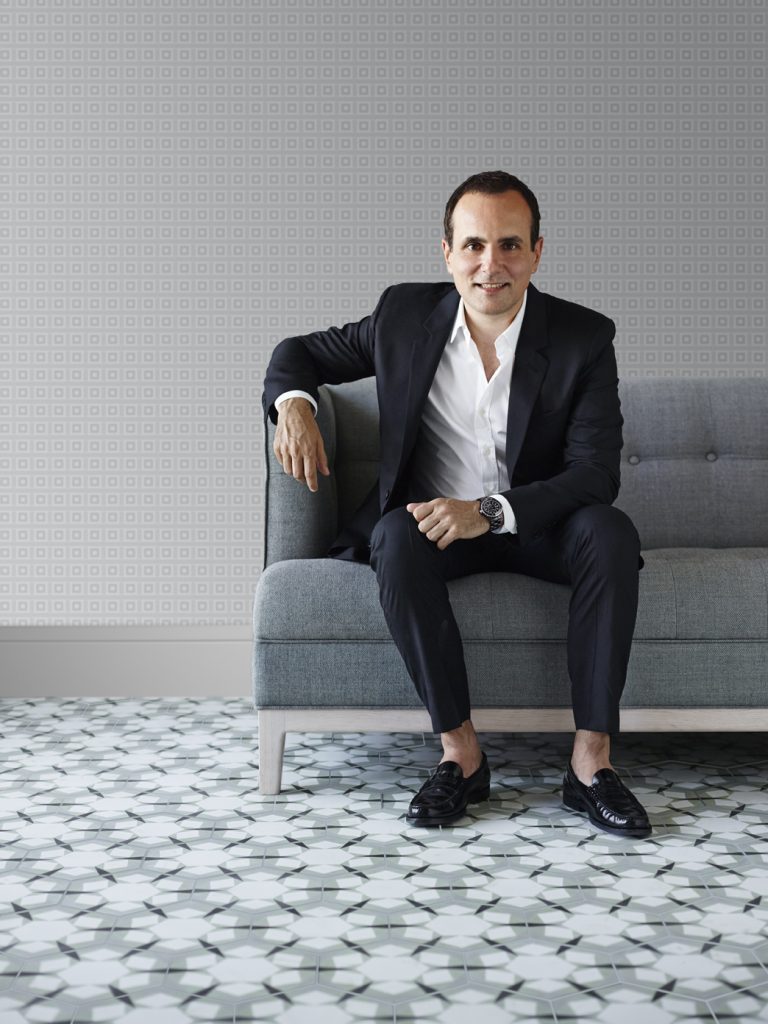 There are four designs in the range:
Optical – warm, bold and intricate, with detailed graphic lines;
Triangle – sharp, bright and energetic, a proportional play on pattern;
Circle – clean, serene and simple, blending organics with graphics;
Hexagon – delicate, playful and light, a softer choice.
Triangle and Circle suit contemporary designs, and the individual tiles can be shifted for various effects. Optical and Hexagon suit more classic spaces. The current colourways are based on strong, appealing monochromes to work with most spaces, but custom colouring is also available.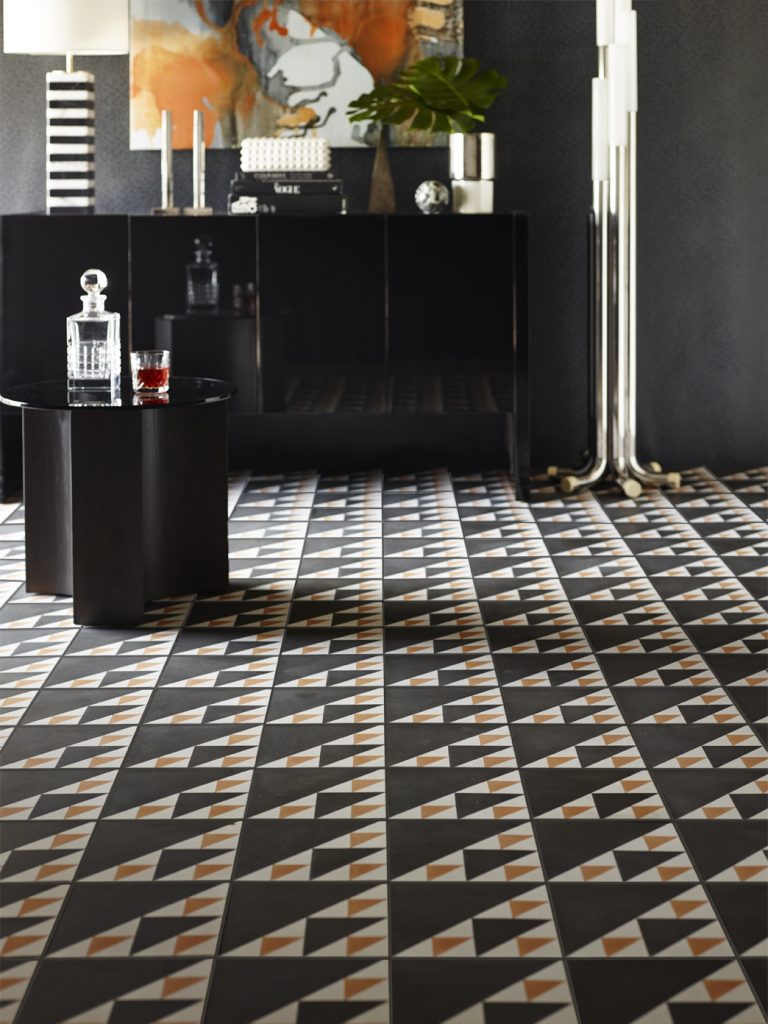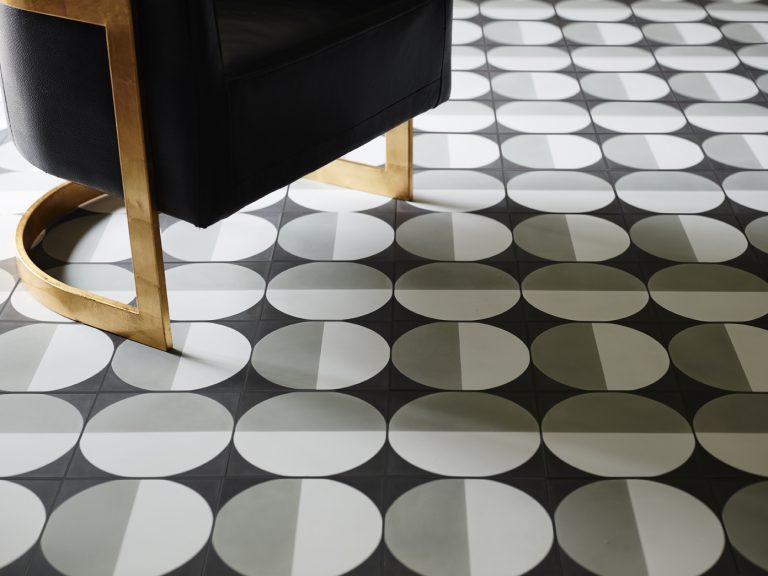 No longer are tiles strictly for bathrooms or kitchens – from laid-back living areas to casual dining spaces, from entire floors to borders, walls and highlights, whole houses can be transformed and living spaces enlivened.
Winner of Interior Designer of the Year at the 2014 and 2011 Belle Coco Republic Interior Design Awards, Greg wrote his first book, The Tailored Interior, last year.