Three years in the making, Greg Natale has just released his debut collection of luxury accessories and decorative objets and while the range is on the pricey side, it is absolutely gorgeous. Fashioned by hand, the pieces have that luxe, masculine feel that we've come to associate with Greg and are divided into three categories – stone (there's lots of statement veined marble and travertine), dyed pen shell and solid, polished, lacquered brass.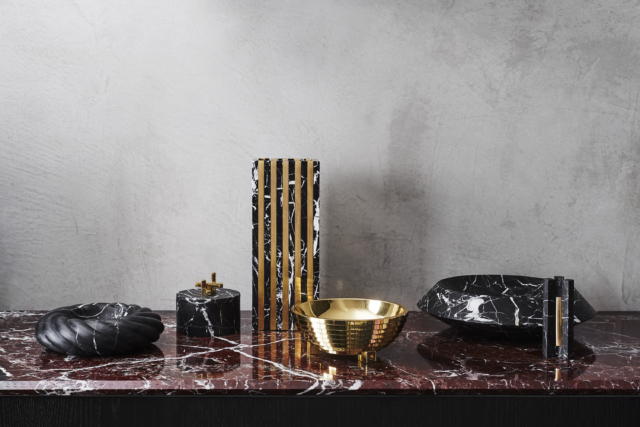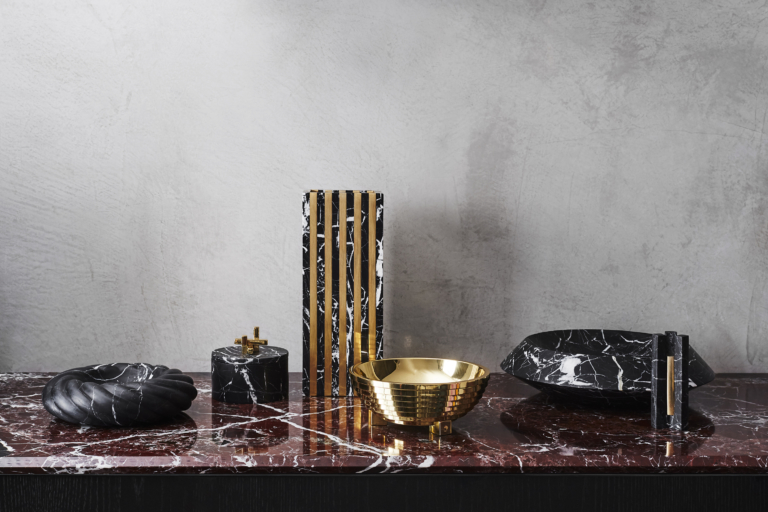 "In my interior design work we are always on the hunt for new, beautiful and interesting accessories. Sometimes when you can't find what you're looking for you just have to roll up your sleeves and create it yourself!" says Greg.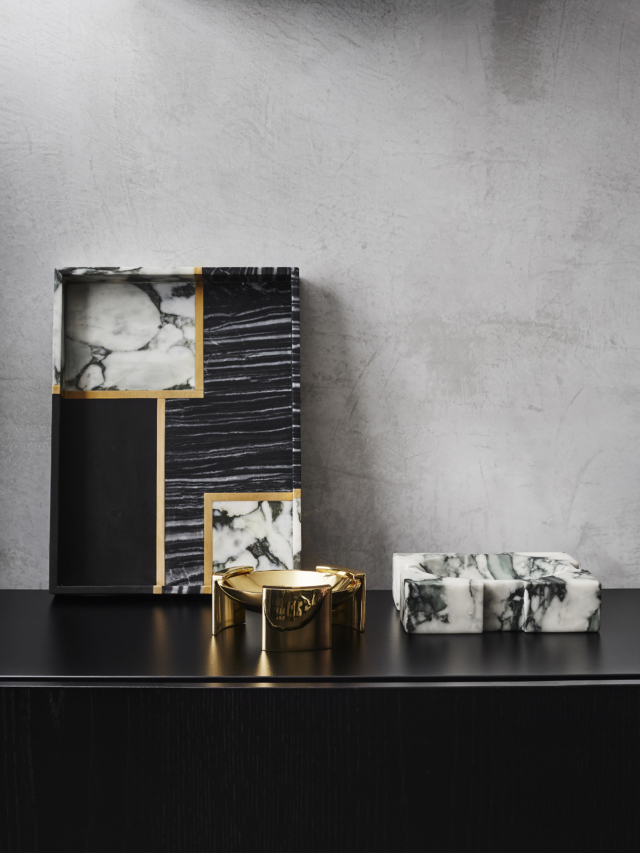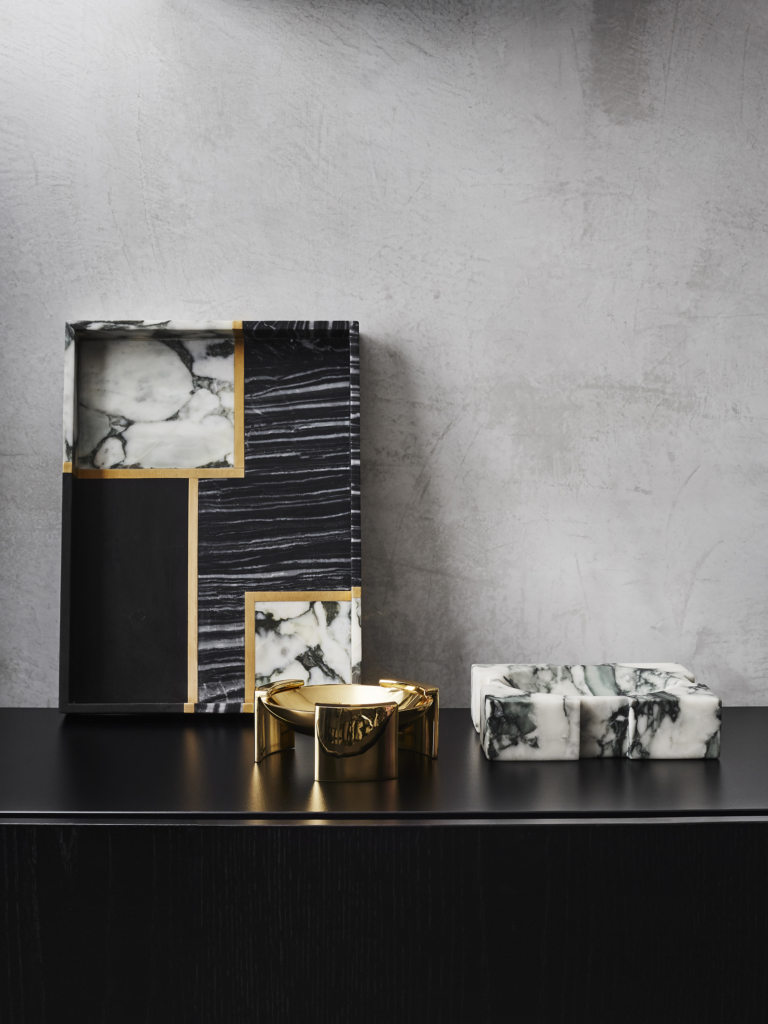 With a luxe art deco feel, the 50-piece range features boxes, catchalls, vases, decorative accents, trays, bookends and bowls. "I have spent years searching for the right materials and artisans from right around the world. These designs are treasures I hope people will adopt as heirlooms and that they bring as much joy to you as they do me."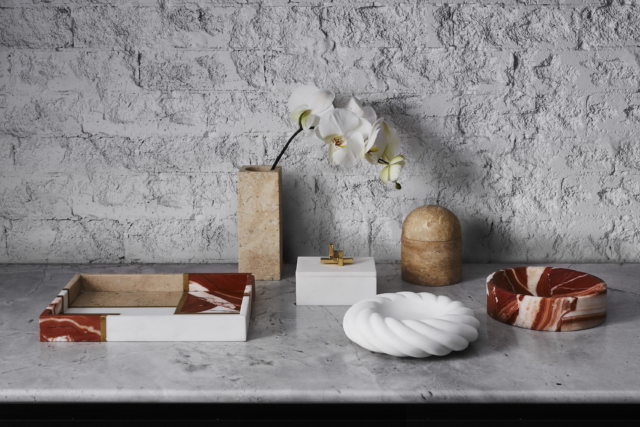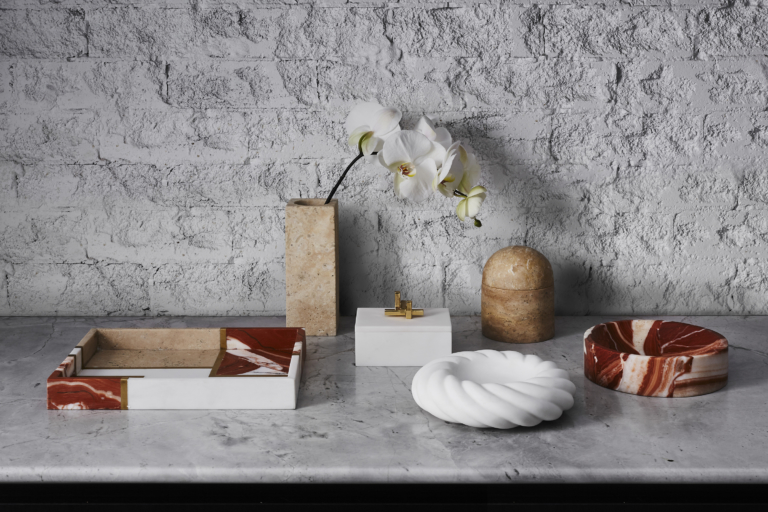 Stone
Hand-carved, the stone collection features dramatic black and white Nero Marquina marble – a variety that is having a moment right now. The overall look is quite graphic, the pieces feel quite heavy and there's earthy travertine in the mix too. Some of the stone designs feature gleaming brass detailing.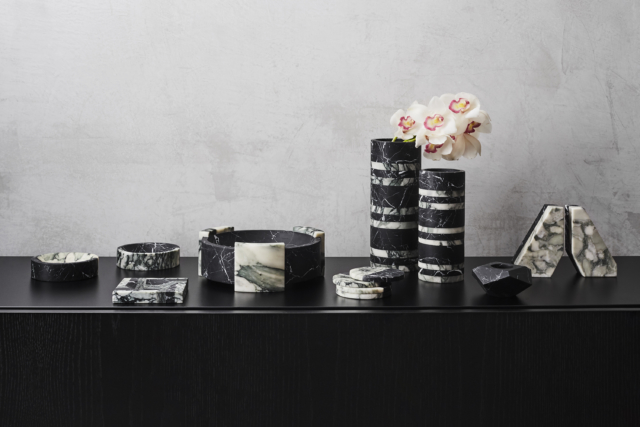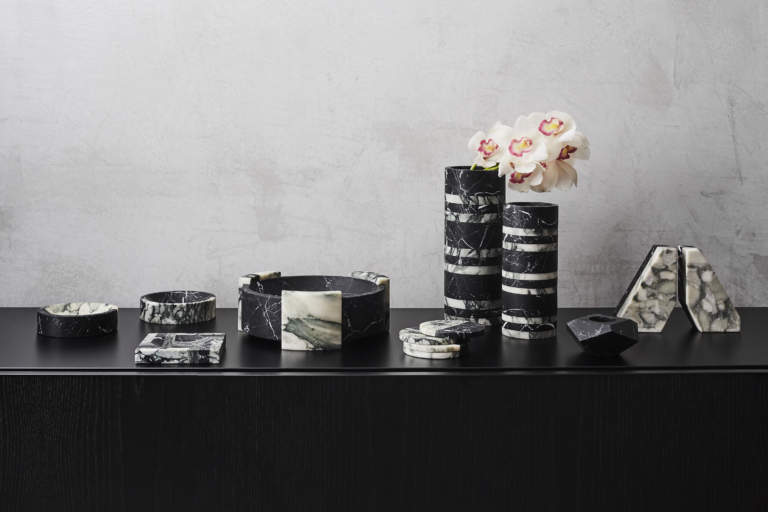 Brass
The collection's brass offering is comprised of three decorative bowls made from solid cast brass that is hand polished and lacquered to preserve its shine. There's also a cutlery range that is available in silver, gold and gunmetal finishes.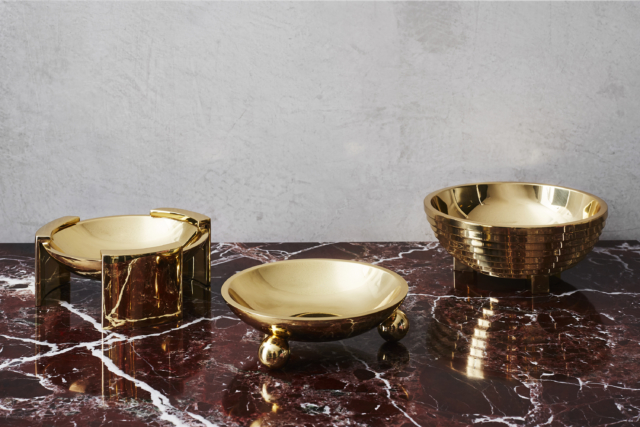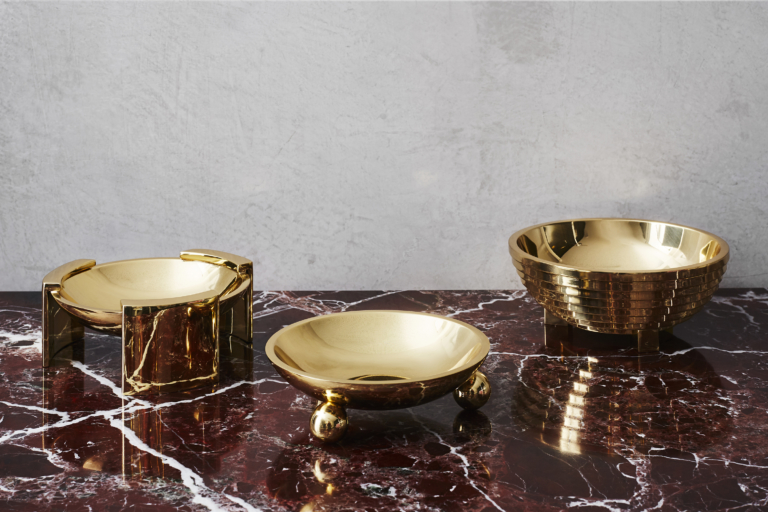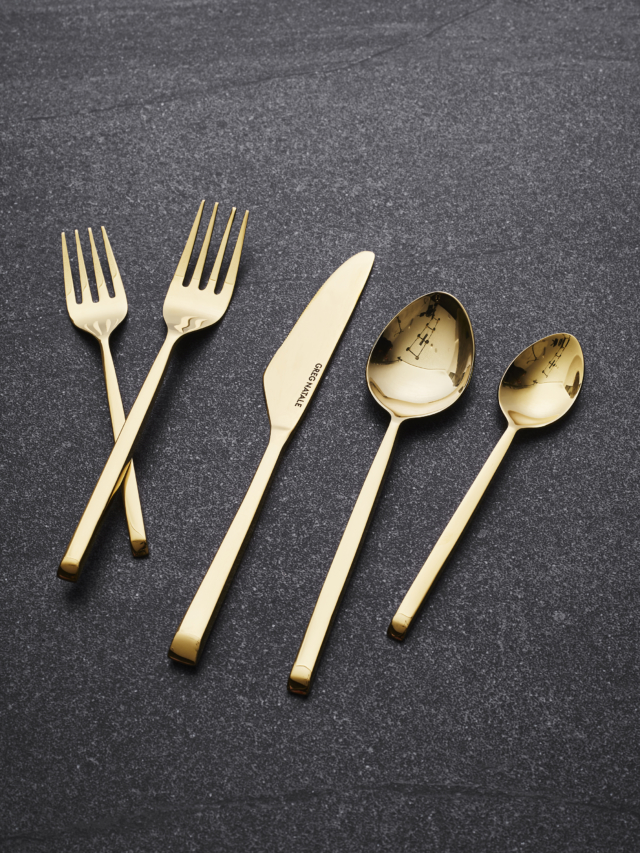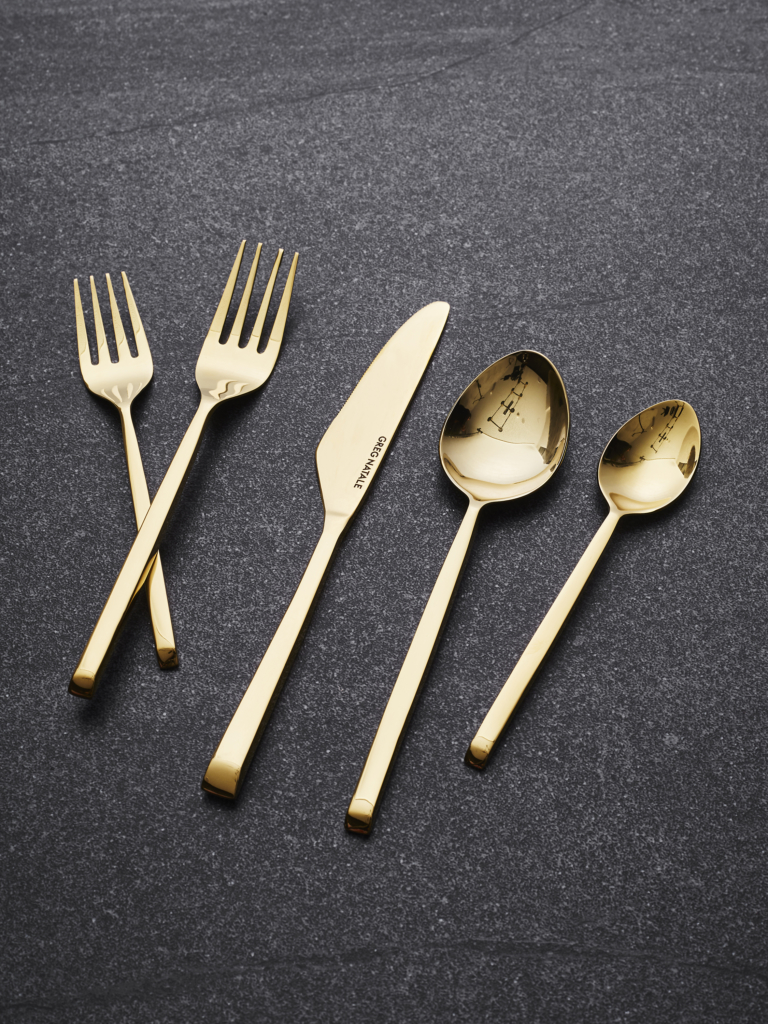 Shell
Comprised of five elegant boxes, all made from dyed shell and crafted by hand, the shell range features deco-inspired motifs in black, white and tiger pen dyed shell. There's a range of sizes and shapes for myriad storage and styling options.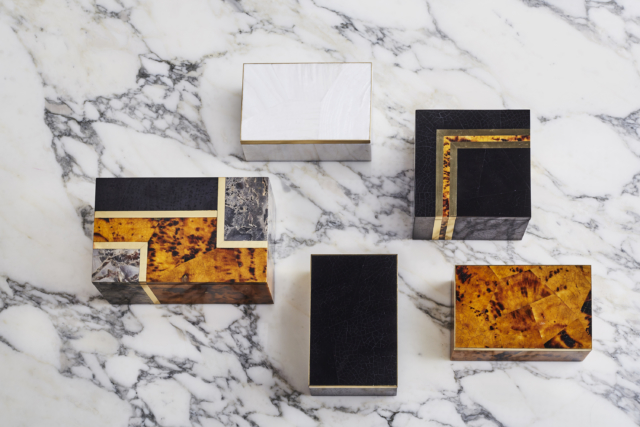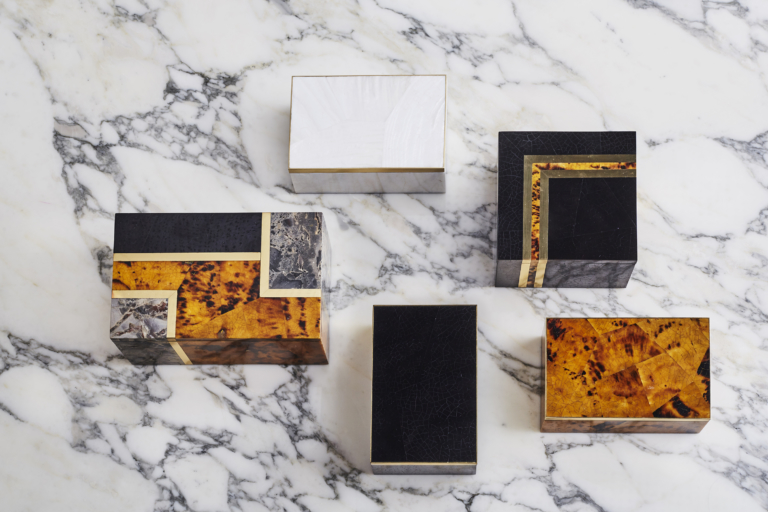 Prices start from $285.
See inside Greg Natale's uber glam office