The second chapter in the Mirvac Belle Life Series collaboration saw award winning interior designer Greg Natale and his team put their stylish mark on the new Maestro display apartment at Harold Park in Glebe.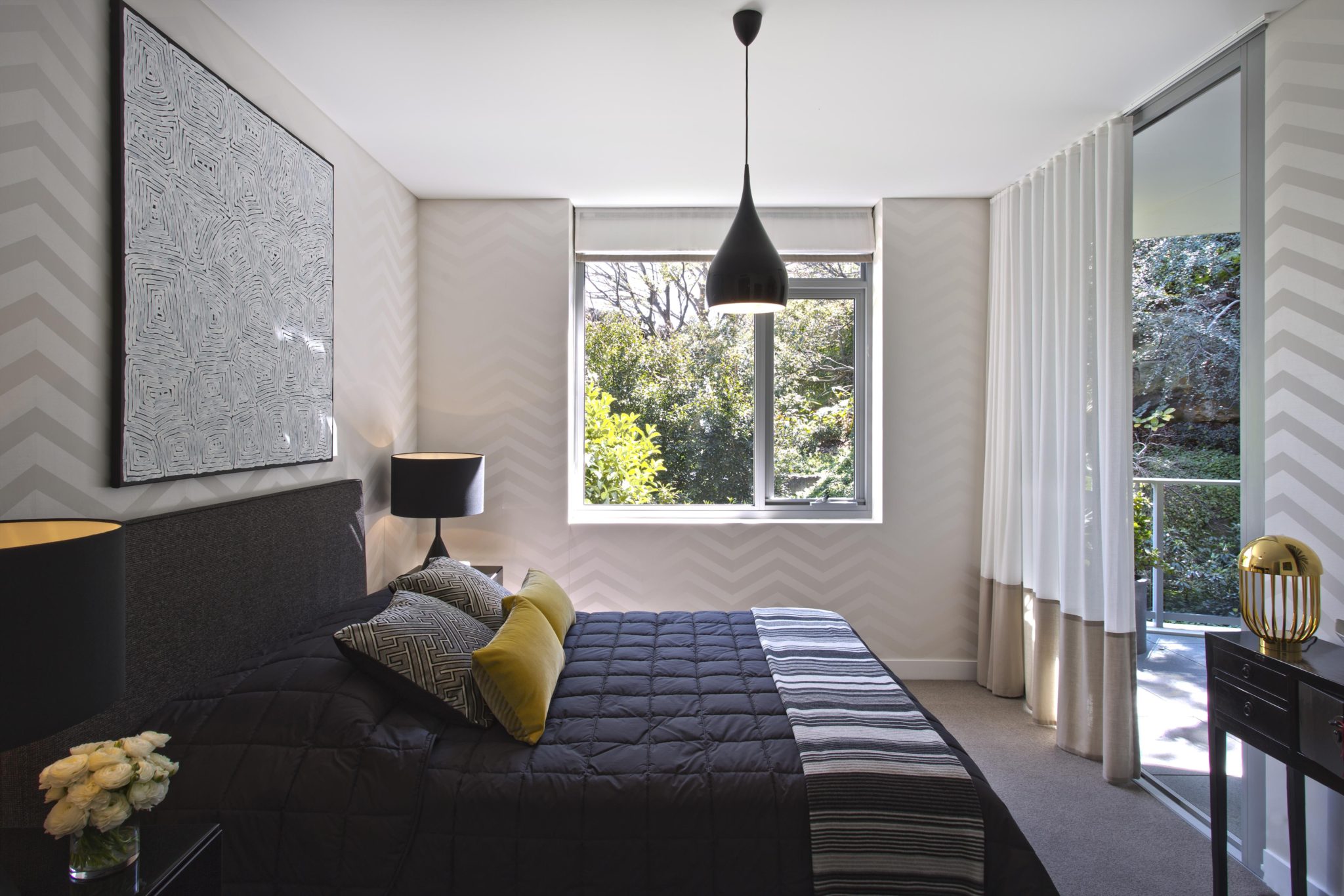 Mirvac and Belle magazine have teamed up to bring to life 3 display apartments to give potential residents an idea of how they might decorate, furnish and live in their new homes. The first was designed by Belle's own interior design editor Steve Cordony and Greg's, the second, was unveiled last night. I had a look around it was of course rather gorgeous! When can I move in?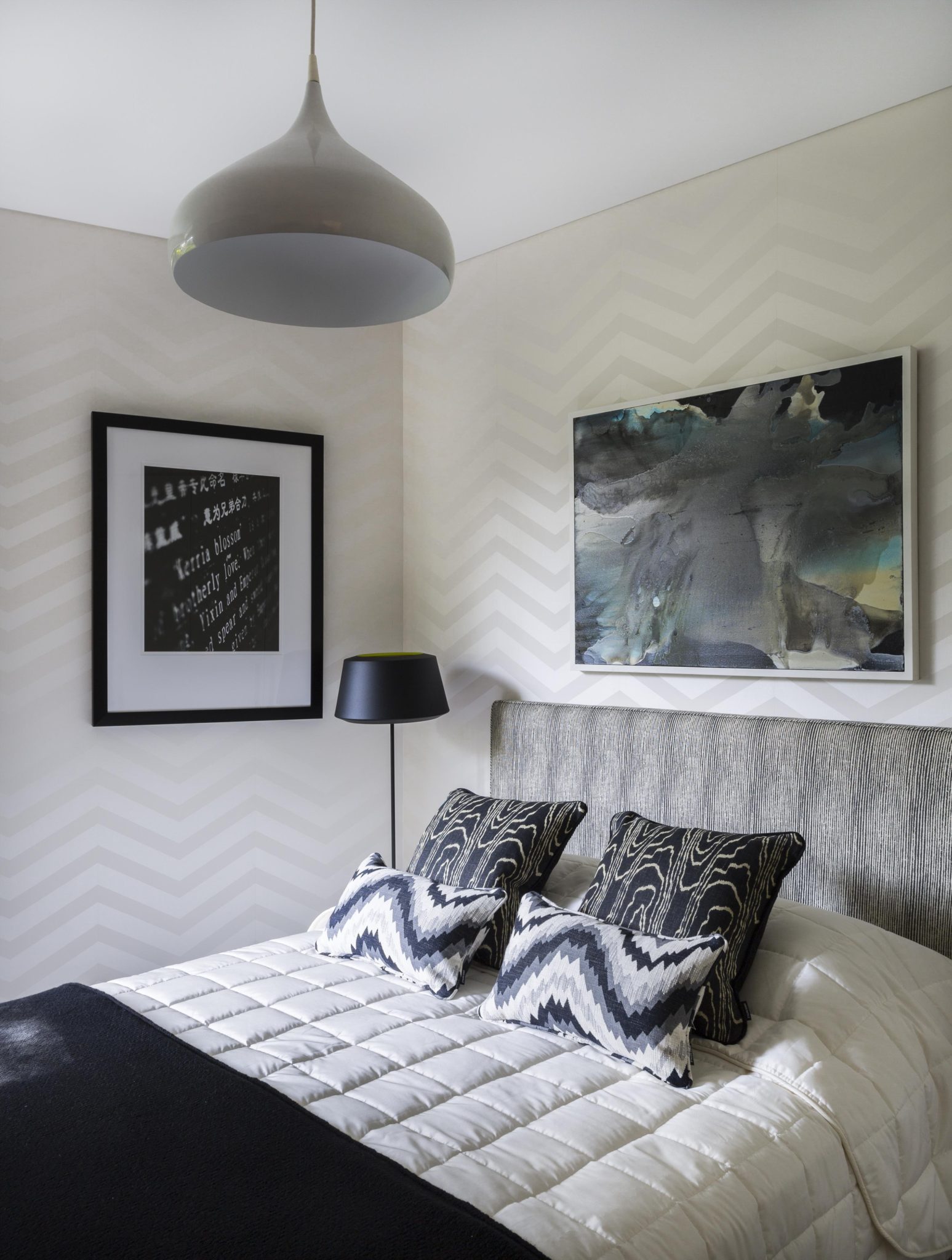 It's designed with the young at heart, design-conscious empty nester in mind.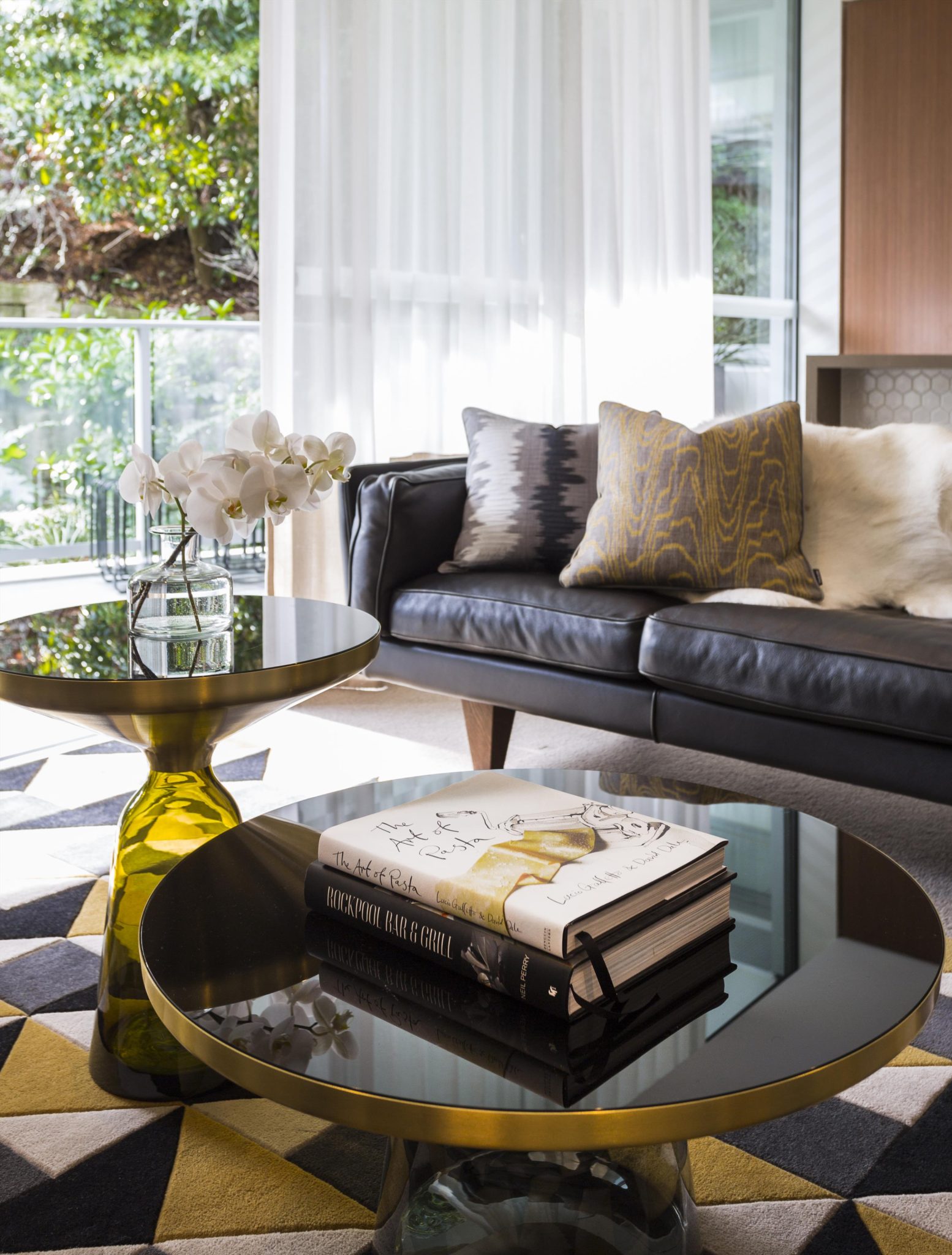 Taking cues from a mid-century design aesthetic, the team at Greg Natale Design created a unique and modern interpretation of retro styling. Greg's own White on White Chevron Wallpaper for Porters Paints was used throughout to great effect, although still very subtle. The living room also features one of his rugs from an upcoming collection for Designer Rugs. To complete the classic and tailored retro look, key furniture, artwork and accessories were provided by Great Dane, Anibou, Living Edge, Insitu, Blu Dot, Hub Furniture, Spence & Lyda, Orient House, Strand Agencies, BQ Design, Scott Petrie, Artplacement and Dion Horstsmans.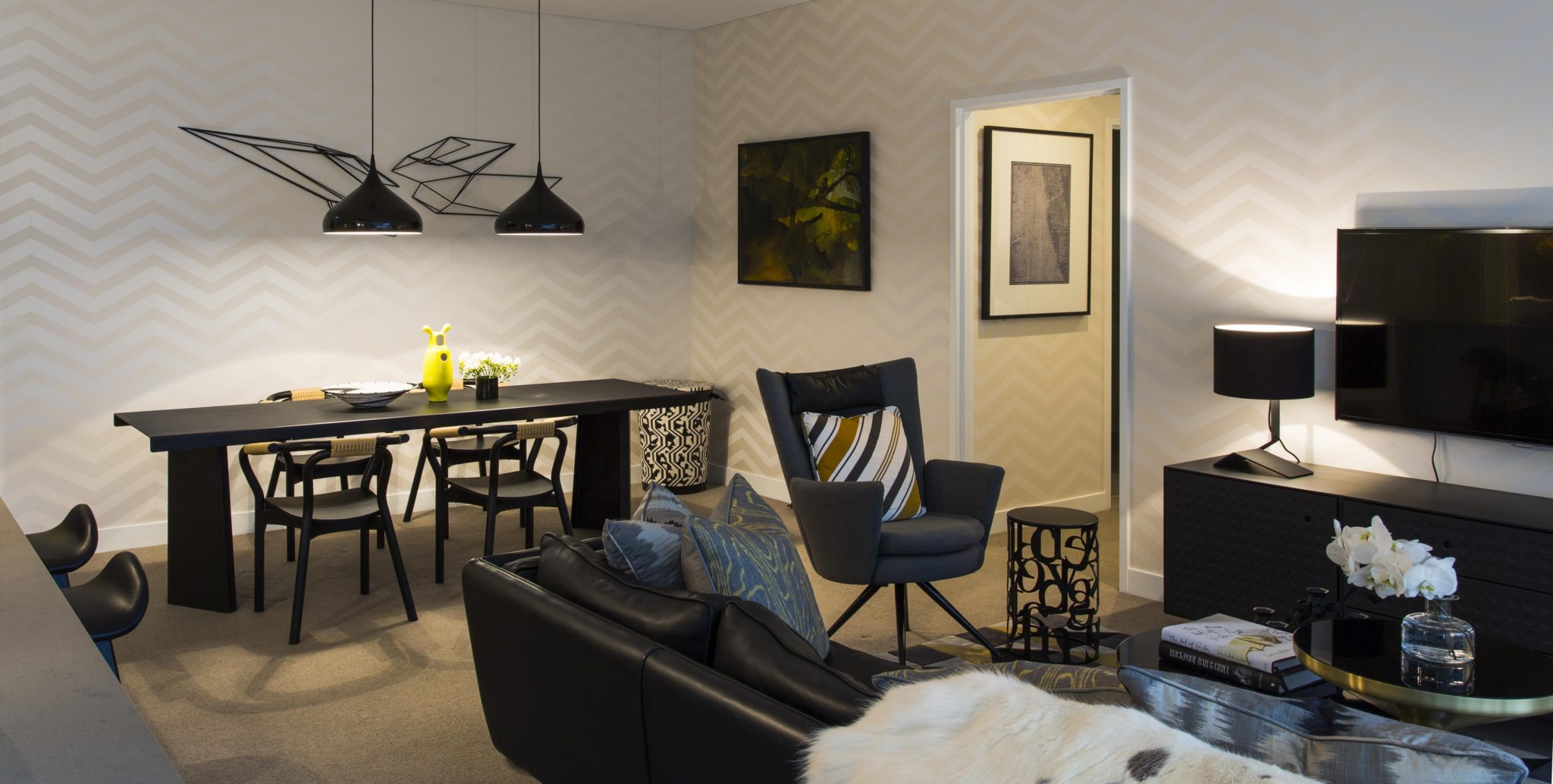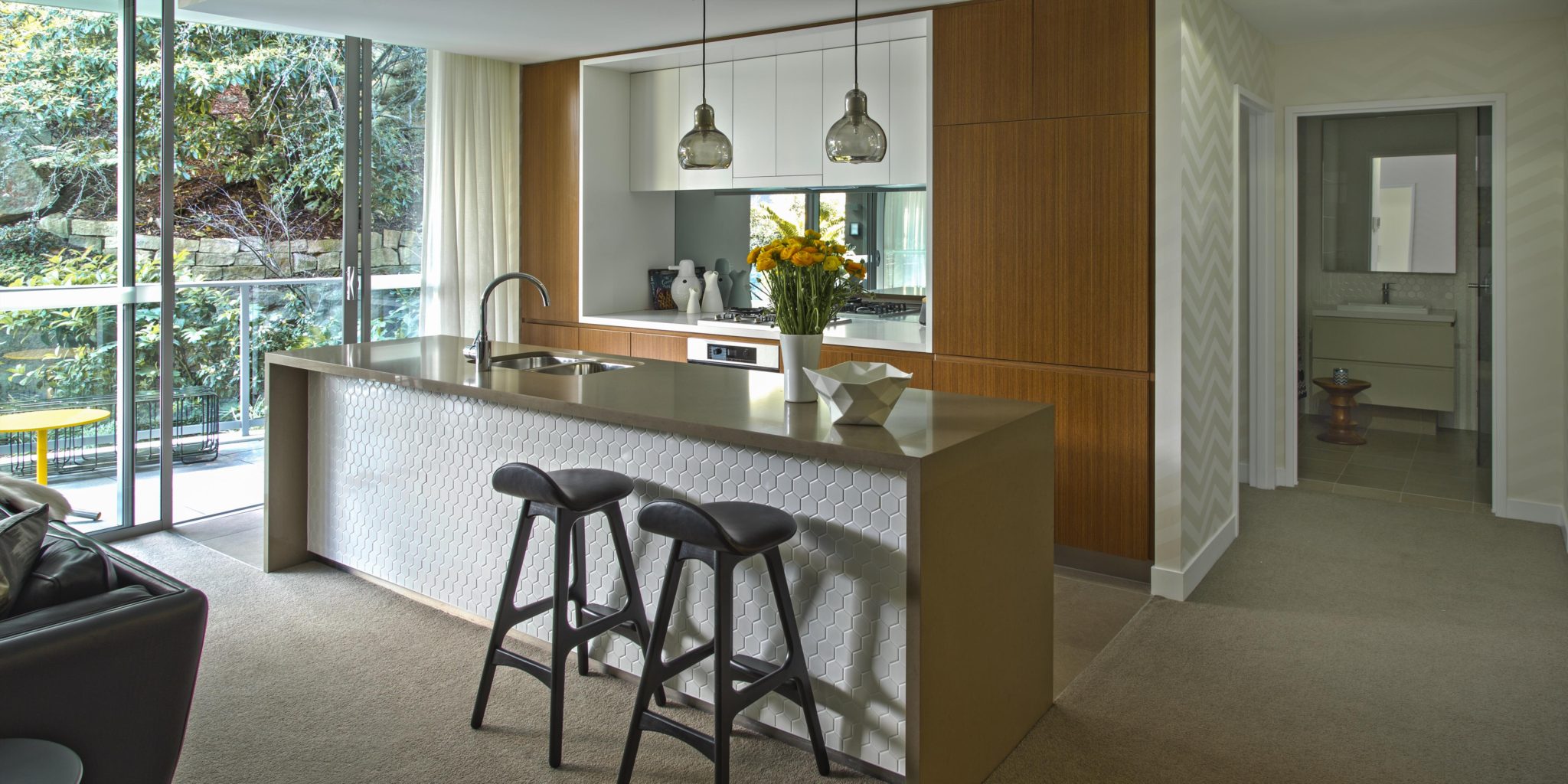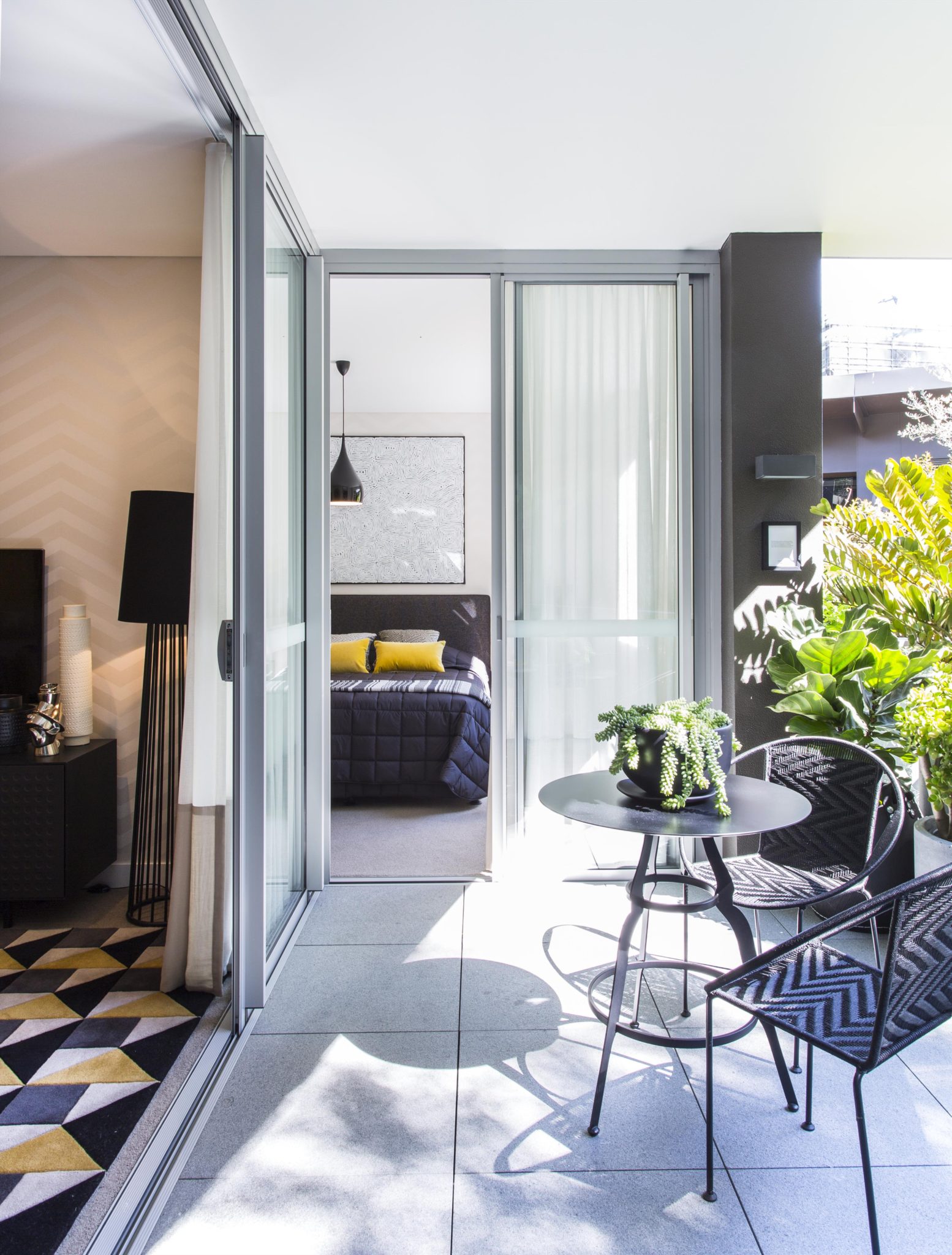 Mirvac National Marketing and Sales Director Diana Sarcasmo said the apartment complements the new finishes that will feature in Maestro, the third precinct at the development, to be launched next week. "The finishes at Maestro are right on trend and Greg has responded to them in a way that will appeal not only to an empty nester audience but anybody who appreciates good design. It is fascinating to see the way in which leading Australian designers interpret the brief and bring such energy and life to the display apartment. It highlights the versatility of the space, demonstrating how completely different styles work in the layout, so that buyers can begin to picture the lifestyle they'll enjoy."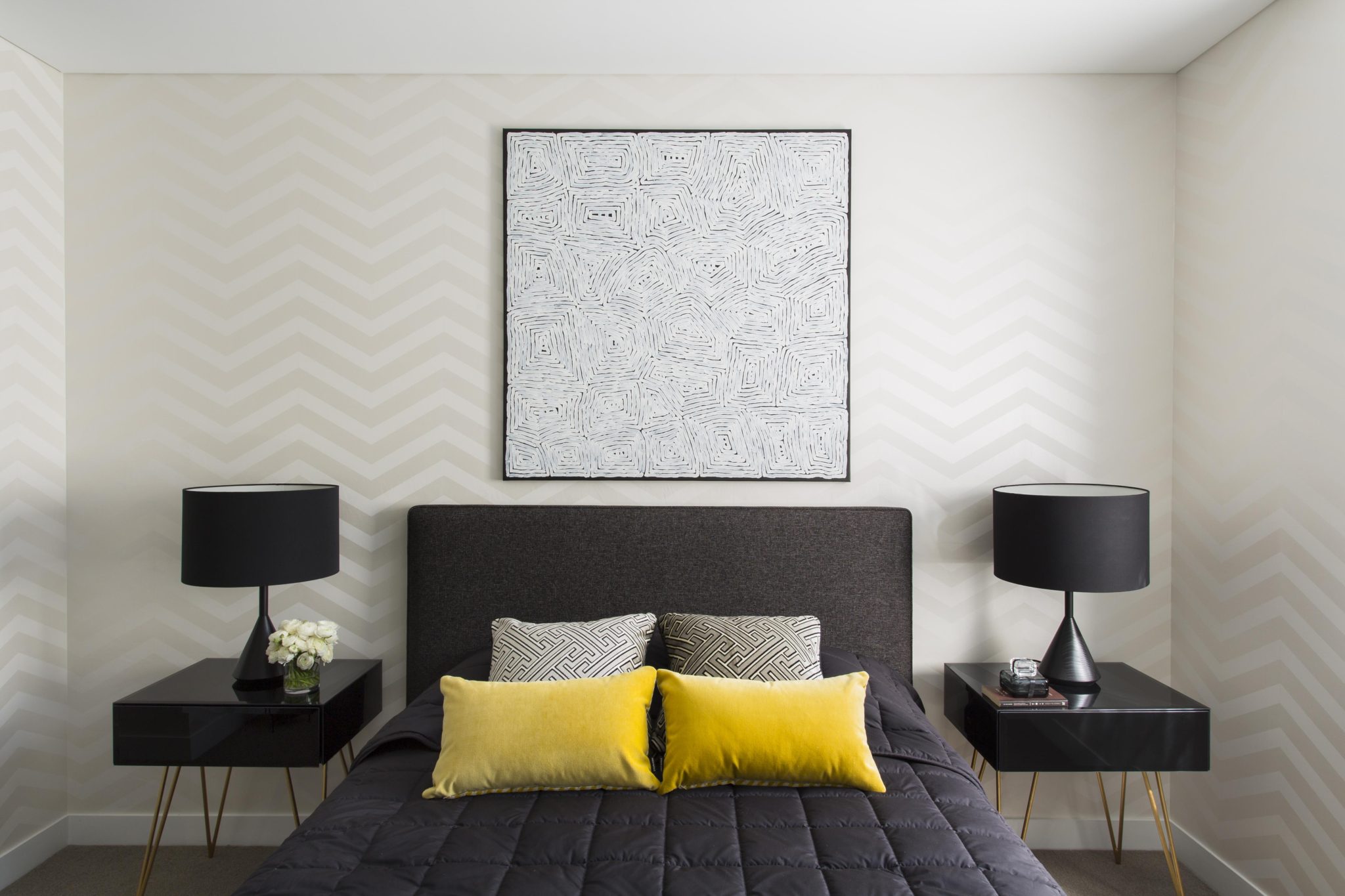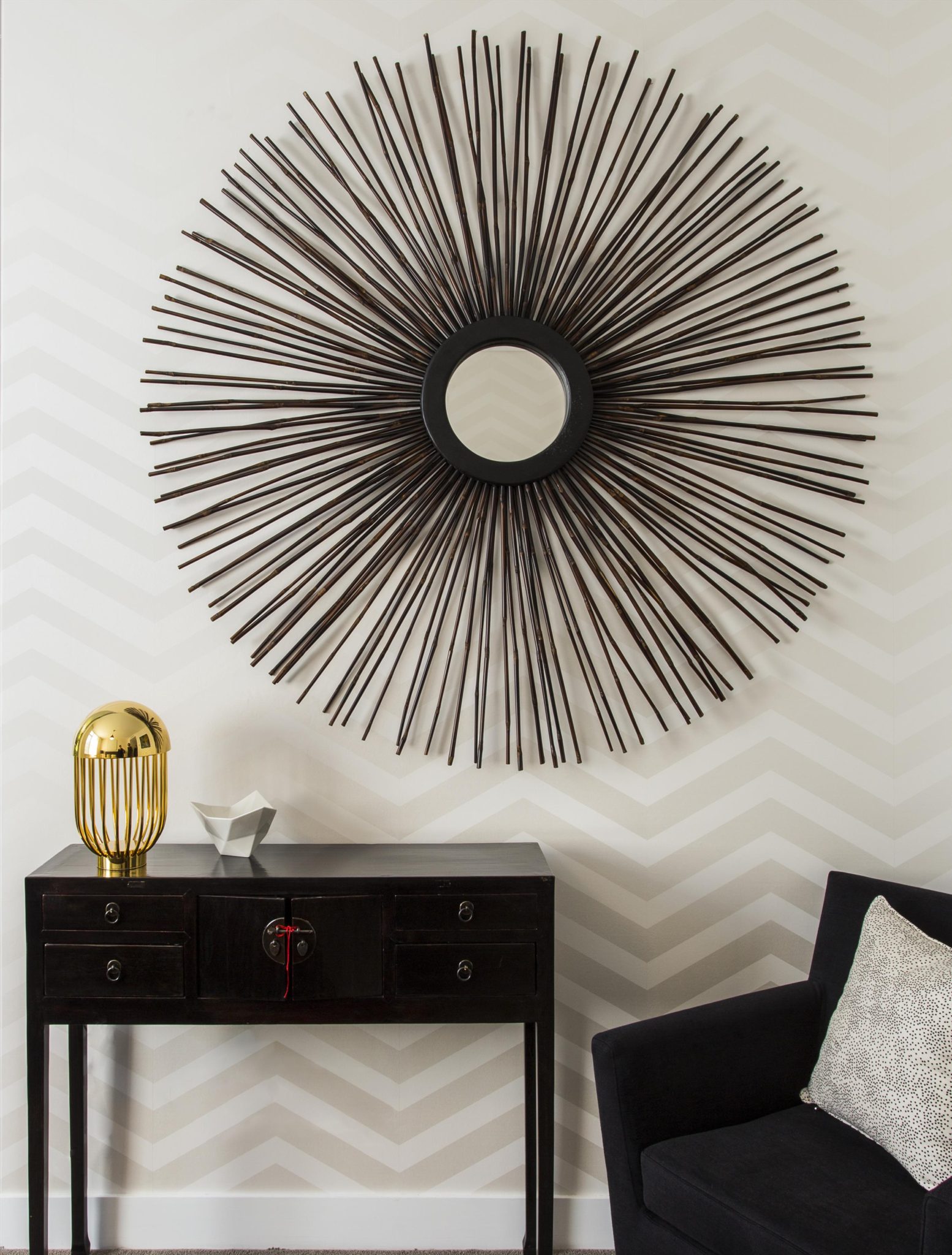 Belle editor in chief Neale Whitaker hosted last night's cocktail reception to unveil the apartment to media, the industry and a number of people who have already bought apartments and town houses.
The designer for the third display apartment has yet to be chosen. More information on Harold Park.