When Goosebumps released their first children's bedding collection late last year, I must say I was a little jealous. Where was all the colourful, pattern-crazy, adult designs?!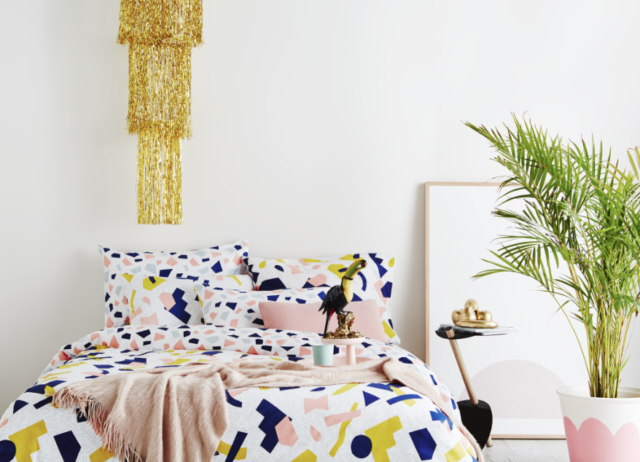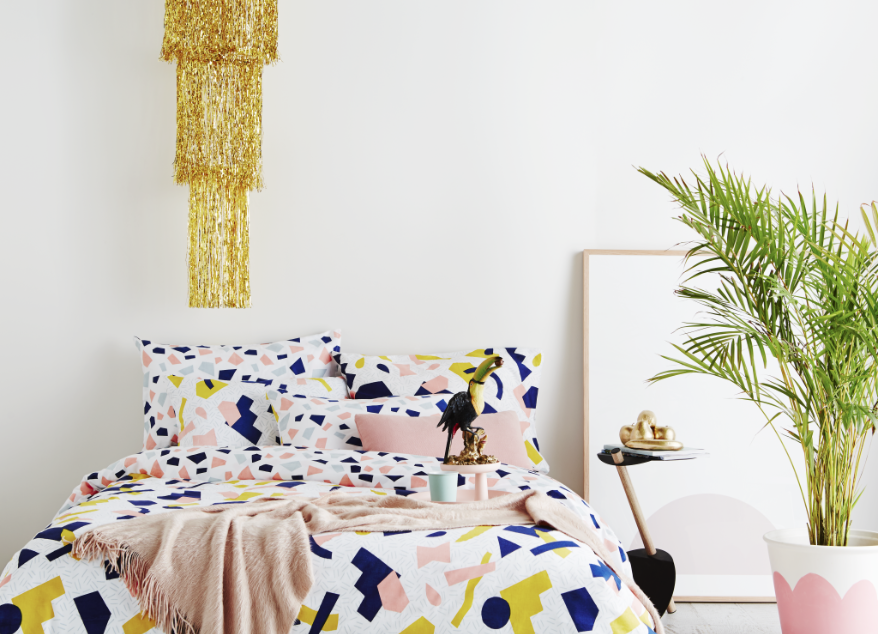 Well thankfully, they're nearly here; with Goosebumps set to release their debut adult collection, Down Yonder. "We're entering a new category and we're thrilled to be launching a fun take on adult bedding," explains founder Inga Rodd. "Why should kids have all the fun?"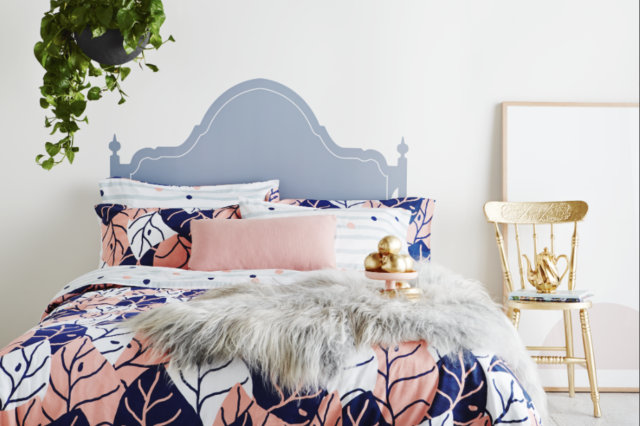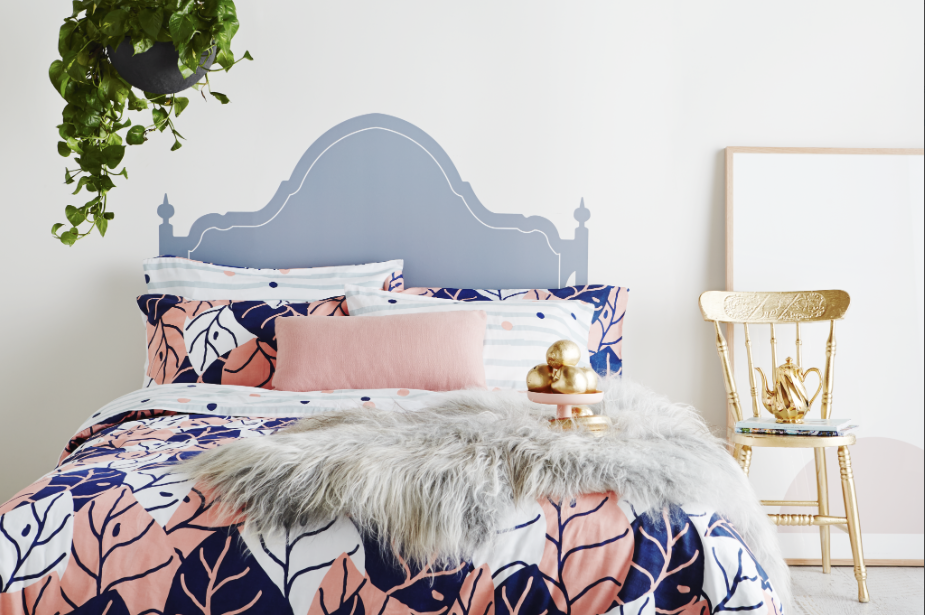 Taking a trip down memory lane, each print recalls a vibrant memory from Inga's childhood. With the adult range consisting of two reversible quilt covers (Dusk till Dawn and Tutti Frutti) and a selection of printed flat and fitted sheets, each design has a personality of its own, which is sure to evoke a great sense of nostalgia. "Dusk till Dawn was inspired by summer nights and the sight of the horizon, illuminated by magical pink hues from the St Kilda Marina. And Tutti Frutti reminds me of my favorite outfit as a child. It's reminiscent of '90s pop fashion, but cooler."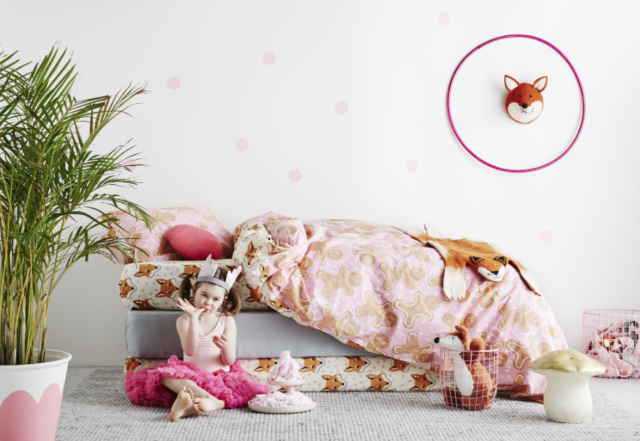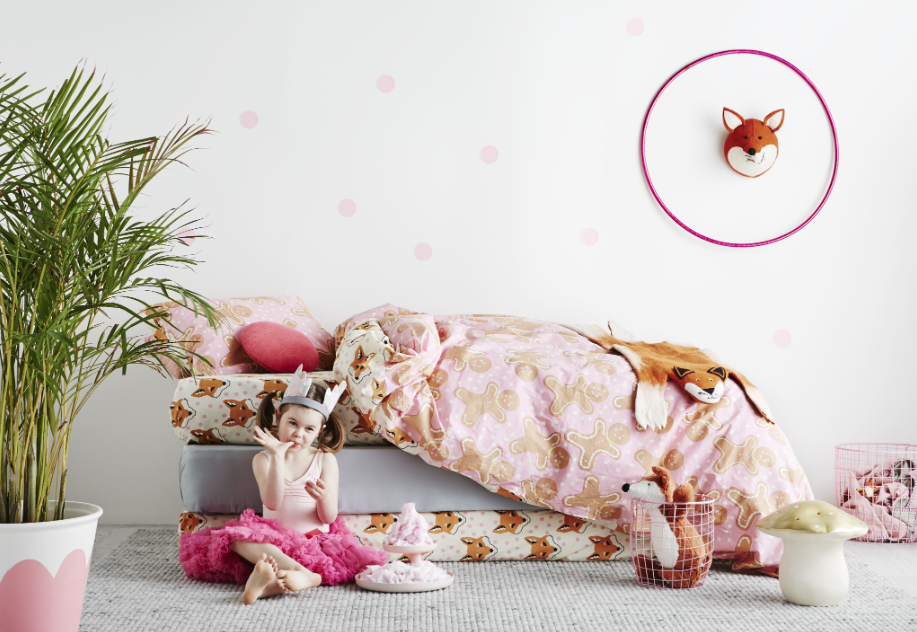 Lucky for the kids, they don't miss out either, with the children's collection also including two reversible quilt covers (Snakes and Ladders and Gingerbread Girl) and printed flat, fitted and cot sheets. Inspiration flows from classic board games like Snakes and Ladders to the prettiest, girliest Gingerbread Girl.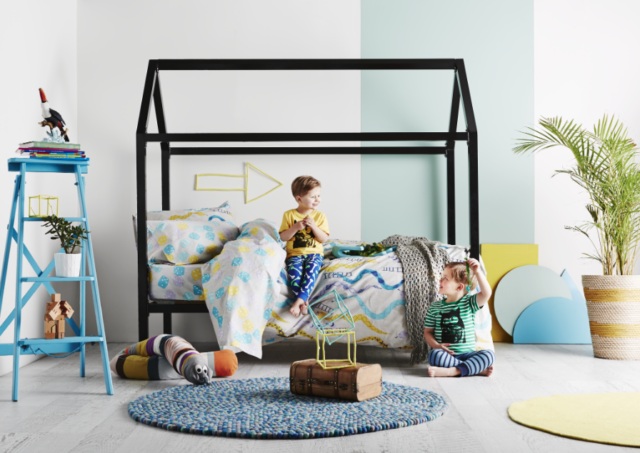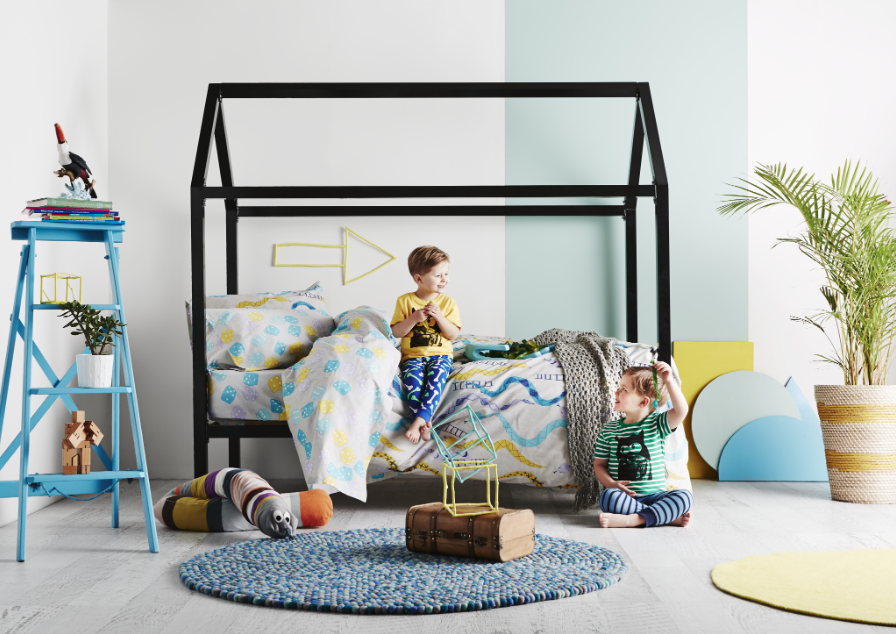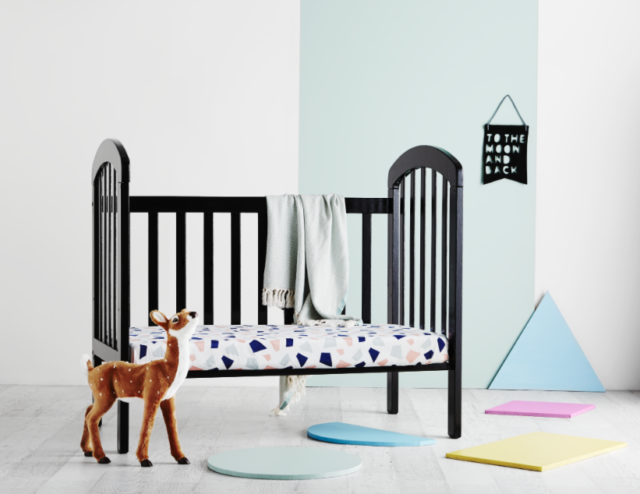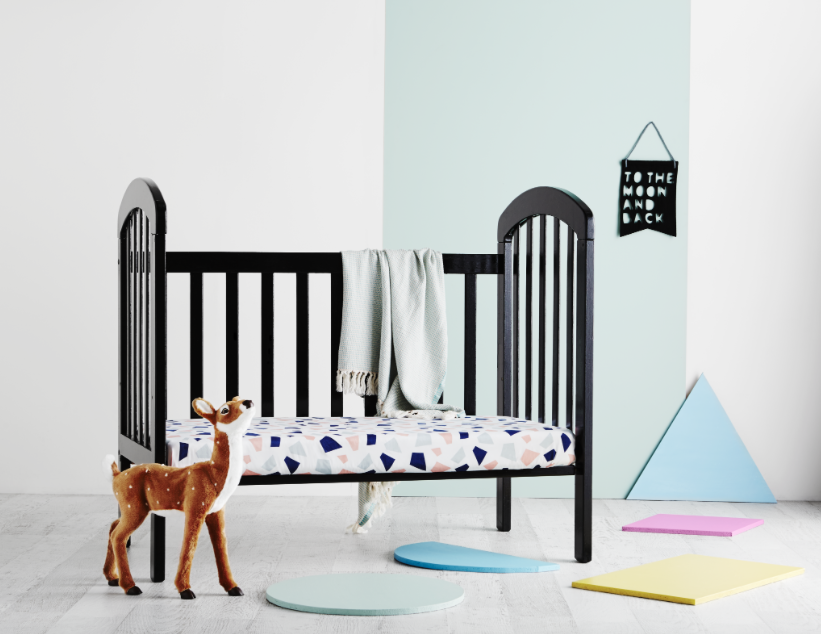 Having established themselves as a coveted boutique bedding brand, Down Yonder continues with Goosebumps' colourful palette and unique separates, allowing the playful designs to be mixed and matched, creating a sense of fun and adventure in every bedroom. With printed fitted and flat sheets and their unique reversible quilt covers, you're covered from cot to king size beds. Now the big kids will have somewhere to play!
Down Yonder is available to pre-order now. For more information.