By Alicia Parsons
You spent weeks agonising over the right rug for the dining room and had a never-ending Pinterest board for your kitchen reno. But now your rug is less of a feature than the piles of paperwork on the dining table and you never seem to have enough room on your kitchen counters. Sound familiar?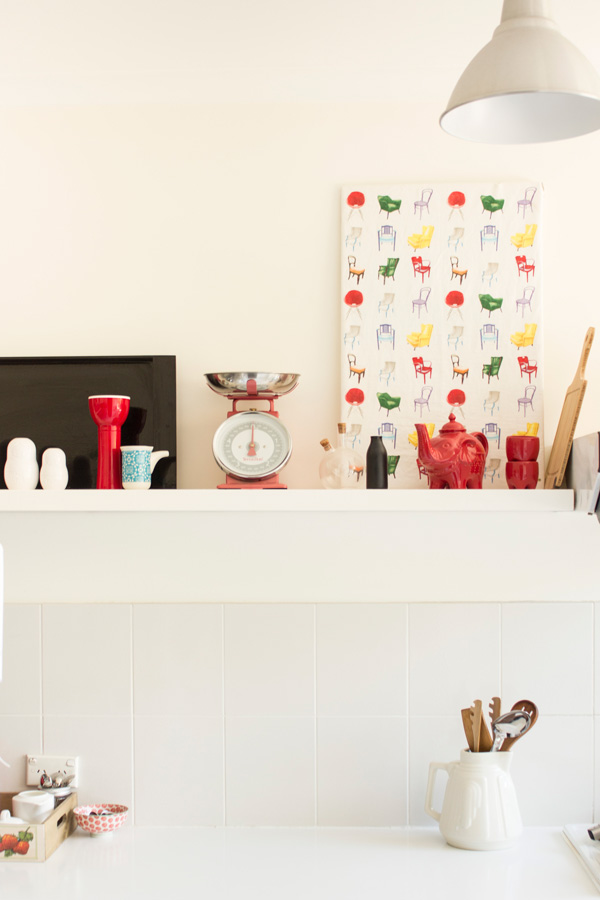 Decorating your home might be more fun, but organising is just as essential an ingredient to a beautiful space. Before you run and hide under your vintage mohair throw at the thought, I'm here to tell you that getting organised does not mean making your home look like an office supplies store.
Here are my fave tips for integrating storage into your decor
1. Look beyond the storage aisle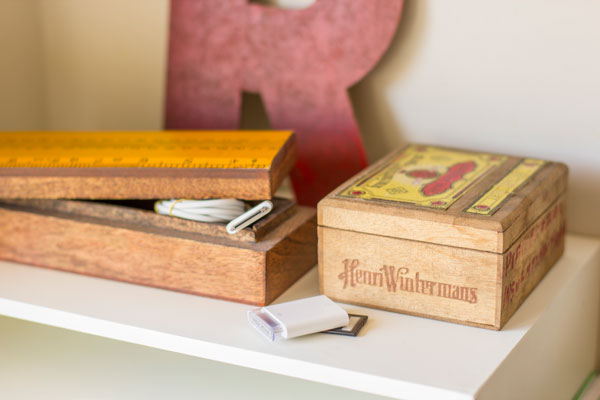 80% of what you find in storage shops are unattractive or overpriced versions of what you could find at your favourite homewares or antique stores. Instead of a filing cabinet, try a storage ottoman. Instead of a boring pencil tin, try a colourful mug. In fact, perhaps you can…
2. Use what you've already got
If you're anything like me, I bet you've got some cute containers scattered around your home that you bought for purely aesthetic reasons. Walk from room to room and take an inventory, then put your (re)discoveries to work as containers for those bits and bobs that may otherwise become clutter (think: batteries, loose change, bobby pins). You'll notice the key is to…
3. Make it versatile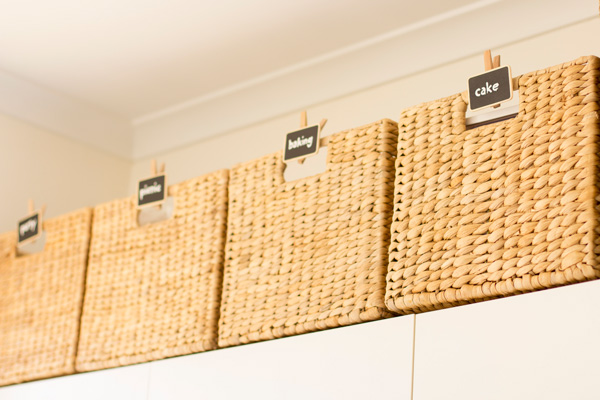 What on earth would you do with those canisters etched 'Rice', 'Flour' and 'Sugar' after you've decided you can no longer be bothered to decant your staples into pretty jars? Walk past the specific peg bucket/necklace holder/banana hanger (seriously, it exists) and opt for more versatile jars, baskets, bowls and boxes that can be repurposed around your home as your needs change. Once you've found your ideal storage containers, make sure you…
4. Put things where you use them
Your storage systems should work for you not against you, or else you're fighting a losing battle. Keeping all your cables in one place may sound logical, but in reality you use some of them with the computer in your study, some of them in the living room with the TV and others in the bedroom to charge your phone. You'll also need to…
5. Decide what to display and what to hide
How much you're comfortable showing vs. hiding is a personal consideration. But generally if it's attractive and/or frequently used it can be displayed and if it is unattractive and/or infrequently used then it should be hidden in a cupboard or drawer. Good candidates for storing in plain sight include books, kitchenware and jewellery. But before you do that, your goal should be to…
6. Get rid of anything you don't need
Why organise more than you need to? The first step of any organising project should be to declutter. Go through each room (starting with a small area so you don't get overwhelmed) and consider whether you really love and need each item. Often, simply decluttering will be enough to get things under control.
You can find more from Adelaide blogger Alicia Parsons at Atypical Type A, where pretty meets practical with ideas to make your house a home.