I adore art and when it's both gorgeous and affordable, well to me there's no better gift! But with so many options on the market, finding that perfect piece (that doesn't blow the budget!) can be hard. So I did the tough work for you and found a range of gifts that span all tastes, from the abstract to the animal.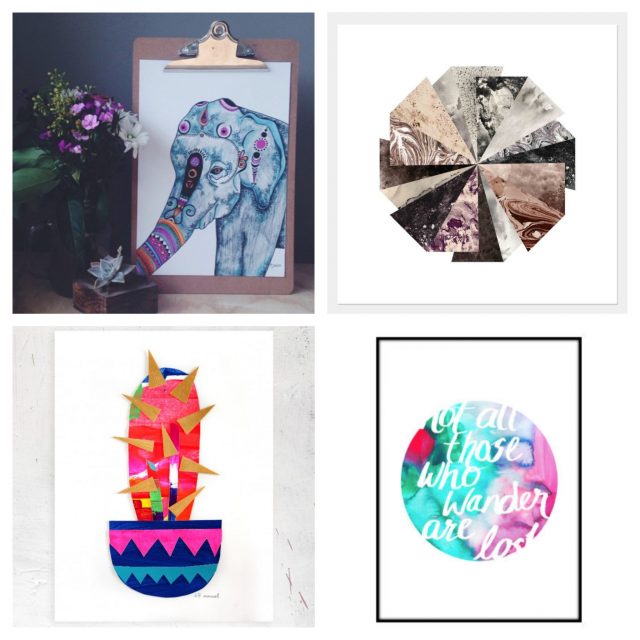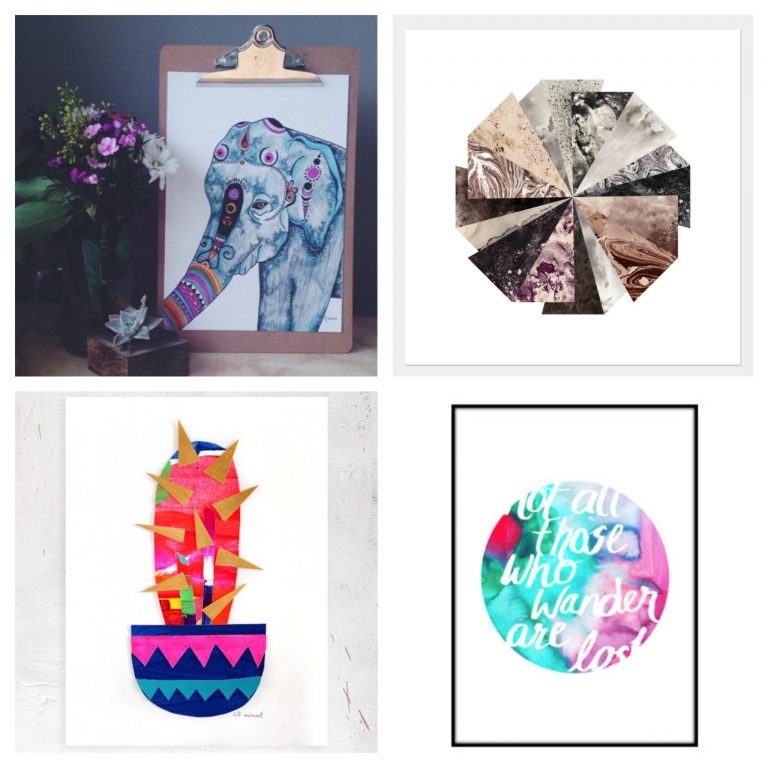 Clockwise from top left:
1. This Elephant print by Farrah's Stone is just a bit too cute. And at $20 you'll have enough cash to get one for yourself and a loved one!
2.  Pretty and whimsical, this unique Lucky Wheel print by Kristina Krogh from Resident GP will add an understated artistic touch to your living space. Limited edition it retails for $149.
3. As an avid traveller Astella Designs' Not All Those Who Wander print rings true. And at $35 it's also a bargain!
4. I stumbled upon the quirky work of Tiff Manuell thanks to Olivia's Fab Four and since then I've been a fan! Made from cut pieces of painted canvas on art card her Cactus cut canvas art is $170.