When interior designer Kim Pearson asked if I might be interested in a recent project involving a wall of giant sequins, you can imagine my enthusiastic response! And here it is, readers!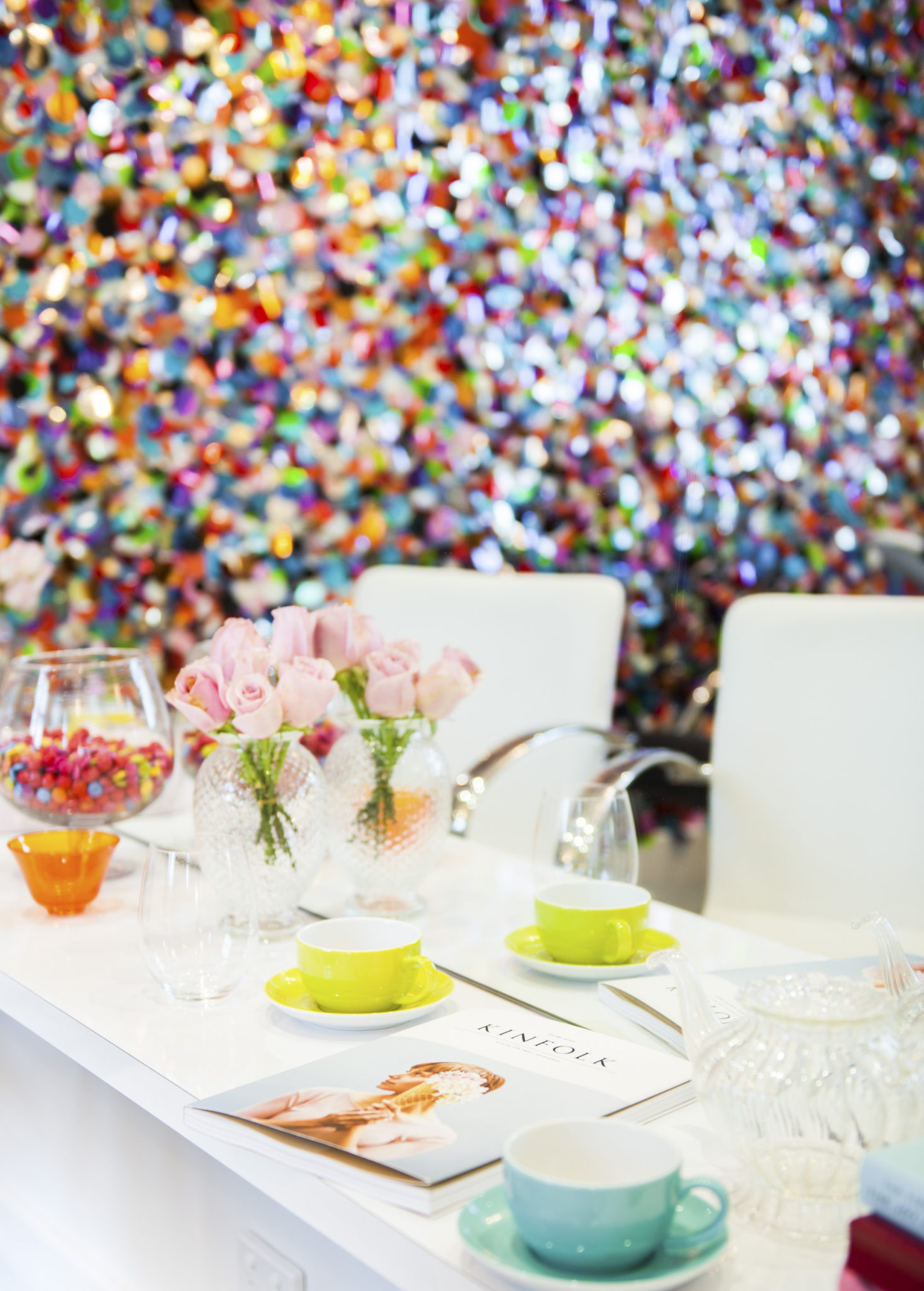 This fabulous space is the Blow Dry & Beauty Bar in the old Rose Hotel in North Fremantle, WA. The client, a surgeon, wanted to develop it as part of her cutting edge Rose Medical and Aesthetic Centre. The space used to include the hotel's men's bathrooms and showers, so, as Kim says: "a radical transformation was obviously required!"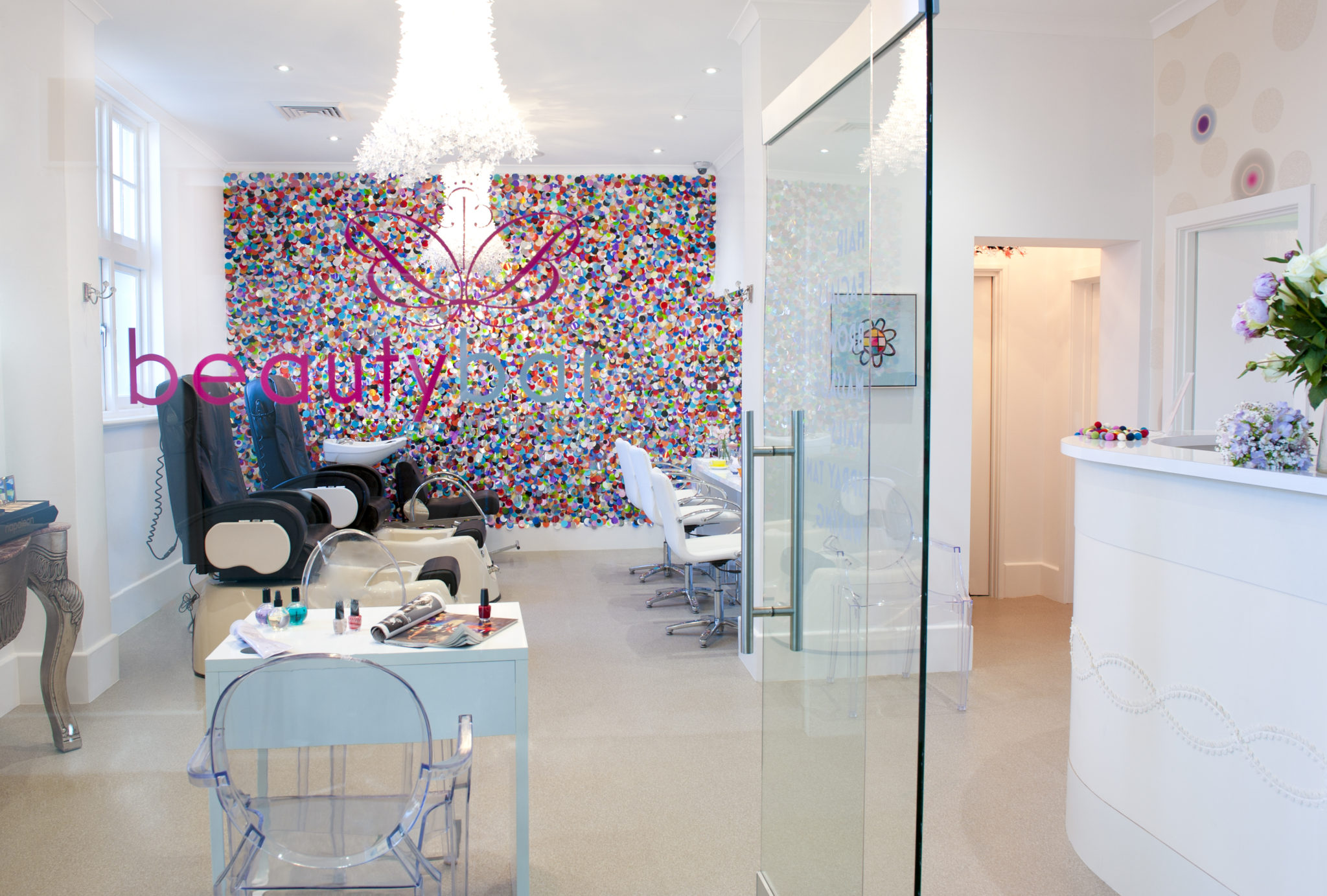 The client loved Art Deco, mirror and vintage glamour. "But rather than going down the expected chandelier and damask wallpaper route, I wanted to create a space that was truly unique, that reflected the directional nature of her practice and profession, the world leading standards and excellence for which she is known," said Kim. "A new take on a beauty and hair salon as well as a fresh take on Art Deco; one which would both delight and excite every client. It's a creative, modern and totally bespoke approach to all round beauty – body, mind, soul and space."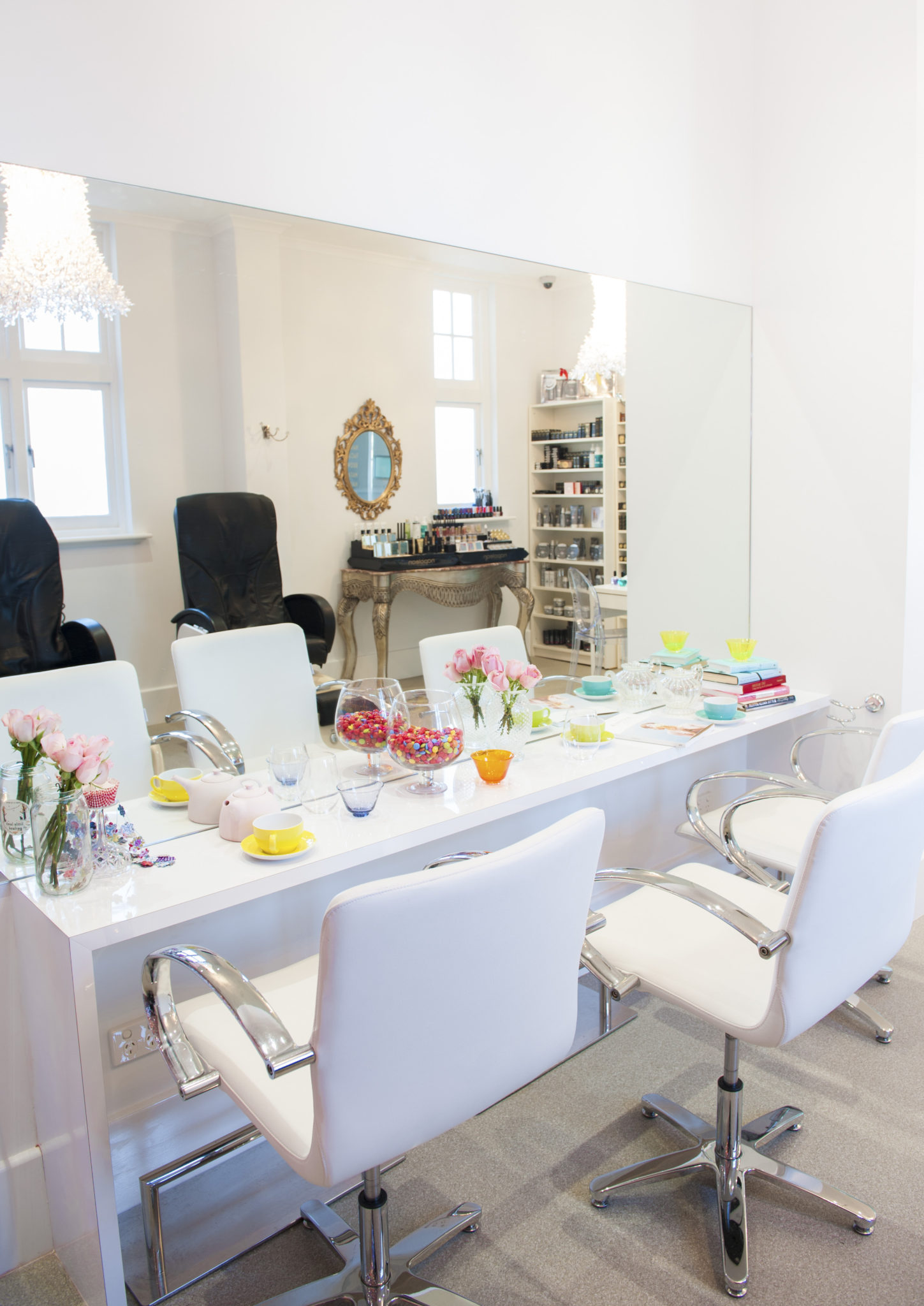 The stunning confetti wall is wallpaper, made by hand, each and every 'pailette' applied by hand in London for each custom project. "The pailettes actually hang down so they are never static. They move very gently, playing with, reflecting and bouncing light. Never dull, never boring, never glitzy. So chic and jaw-droppingly gorgeous," says Kim. "Completely, madly, wildly decadent without succumbing to the OTT!"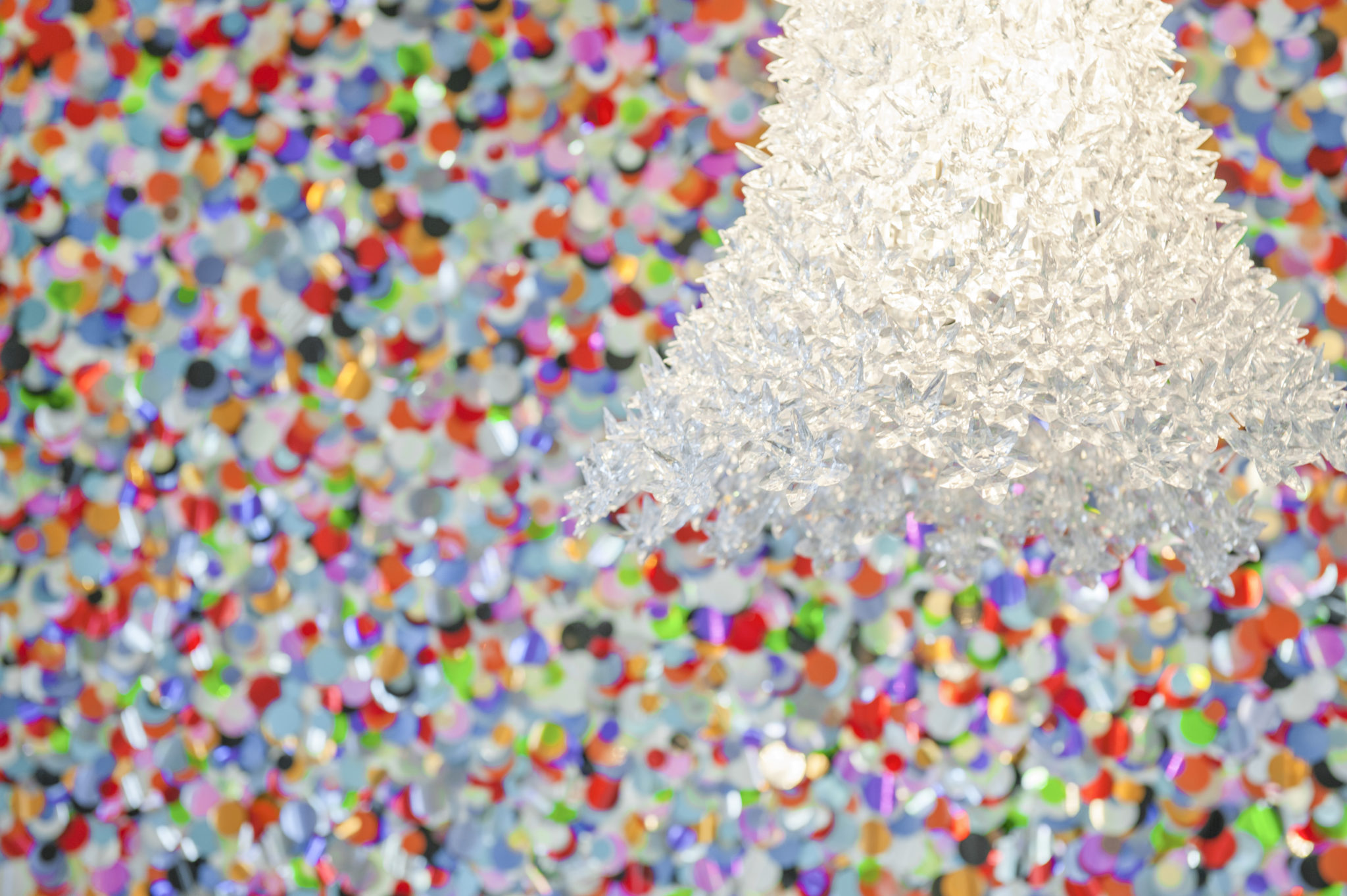 Believe it or not, Kim had less than 3 days (in the Christmas period!) to conceive, design and present her concept, then another 24 hours to cost, and had to place every single order the same week to to secure New Year delivery. Phew! "I have never been so exhausted yet so exhilarated in my life, childbirth notwithstanding!"
The client and general manager were of course delighted. The final scheme included a mix of 3 surprising wallpapers used in equally surprising ways, floral Kartell chandeliers in lucite crystal, white chairs and benches ("rather than the ubiquitous black") for the blow dry bar and even a gold-flecked floor. "Crystal and polished nickel door and cabinetry hardware, Ghost chairs, fabulous Art Deco inspired pedi chairs and sparkling mirrors against a fresh white background, finish it off," says Kim.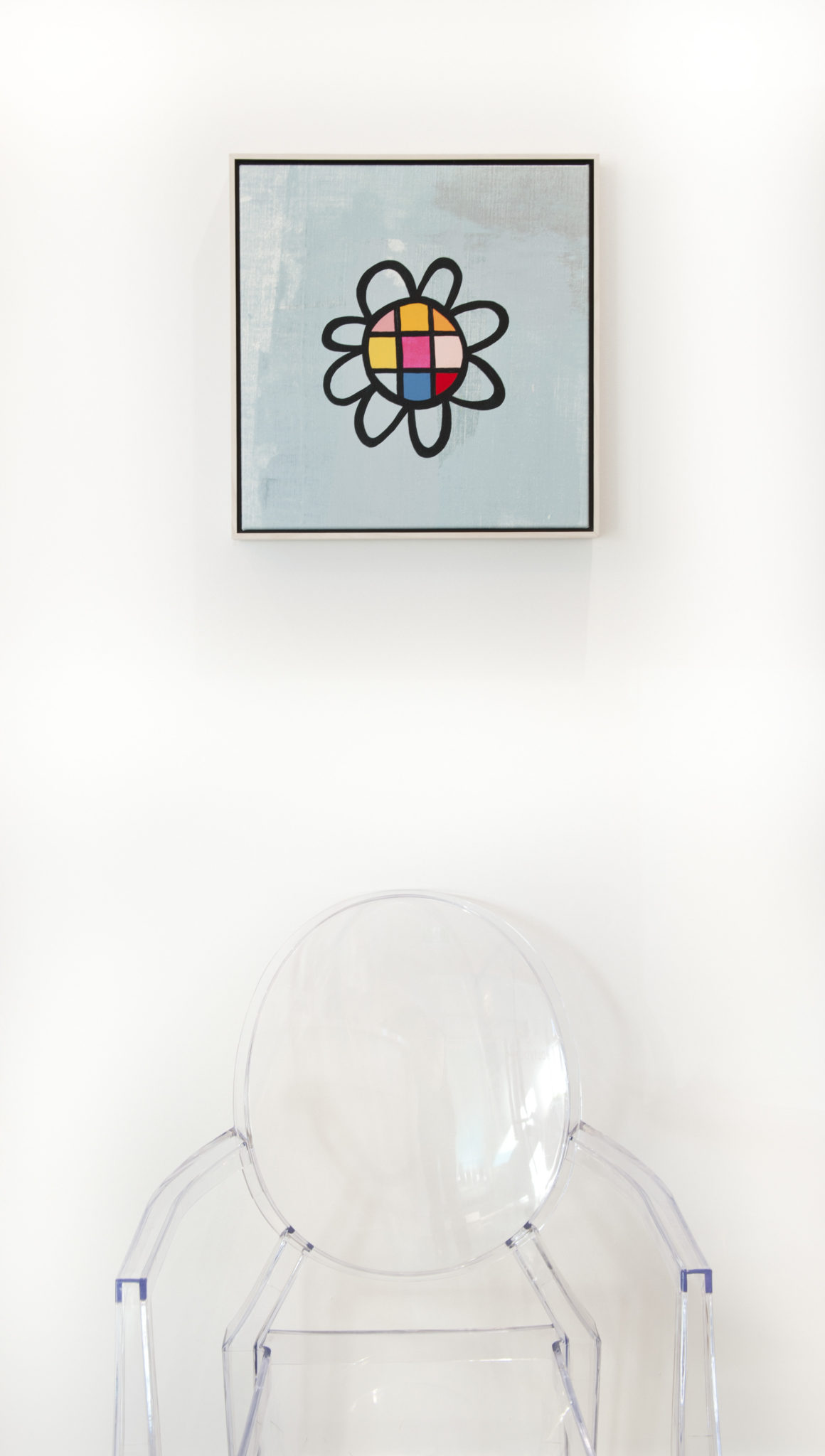 Of course the giant sequins are Kim's favourite part. "They're like little — and big — bliss bombs. But, like everything I do, it's not just about one element but very much about layers, so there are constant surprises, details, and hard to define moments that together create something very special, interesting and lasting."
Do you love it too?