Sponsored by Feast Watson
Getting the vintage look often requires a lot of op-shop trawling, a lot of money spending and a lot of time spent transforming your furniture back to its former glory. And while that can certainly be enjoyable, let's face it we don't all have the time, money or most importantly, skills!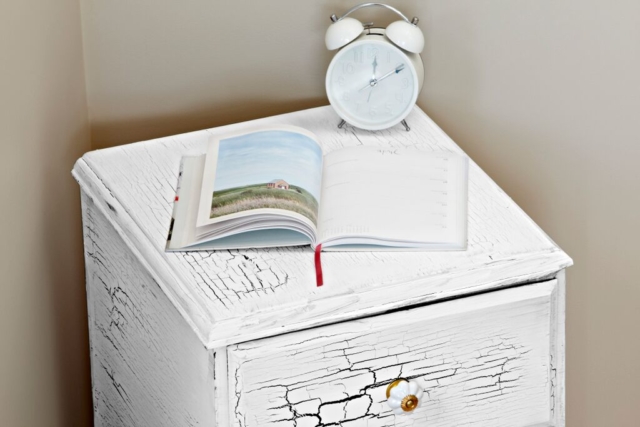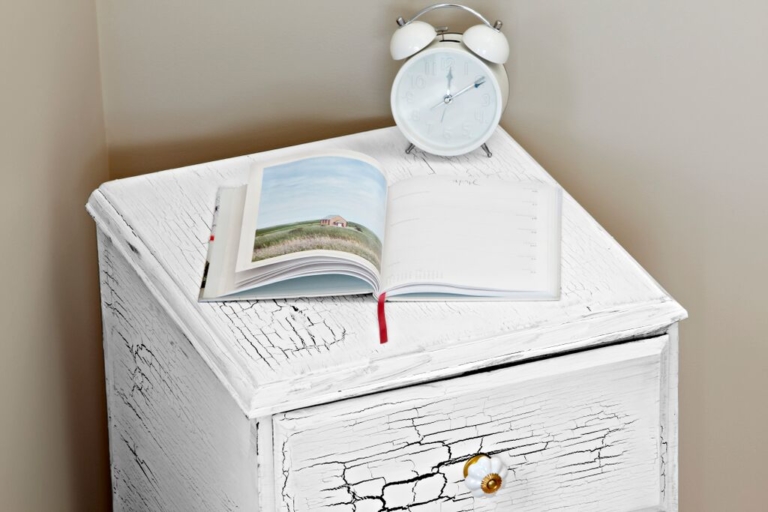 So Feast Watson's Crackle Lacquer is really the next best thing. A specialty finish it can give brand new but bland or just plain tired interior timber furniture a distressed, vintage feel.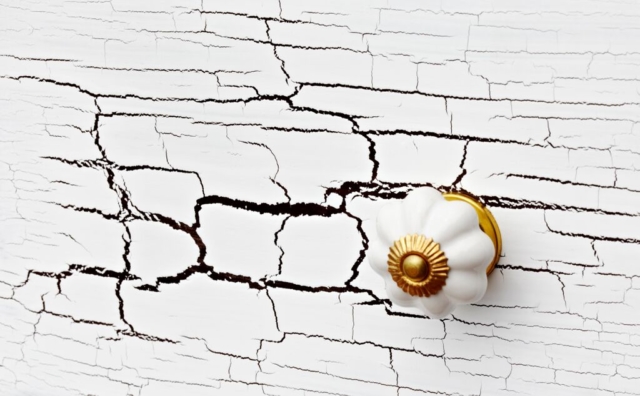 A two-step system, it's easy to use — even for those DIY novices among us. Simply apply the Crackle Lacquer Base Coat followed by the Crackle Lacquer Top Coat and you're done! The Crackle Lacquer Base Coat has been specially formulated to activate the top coat to crackle as it dries, so it really requires nothing from you. The Crackle Lacquer Top Coat is available in a white base, which can be tinted to many colours, so there are a magnitude of options available.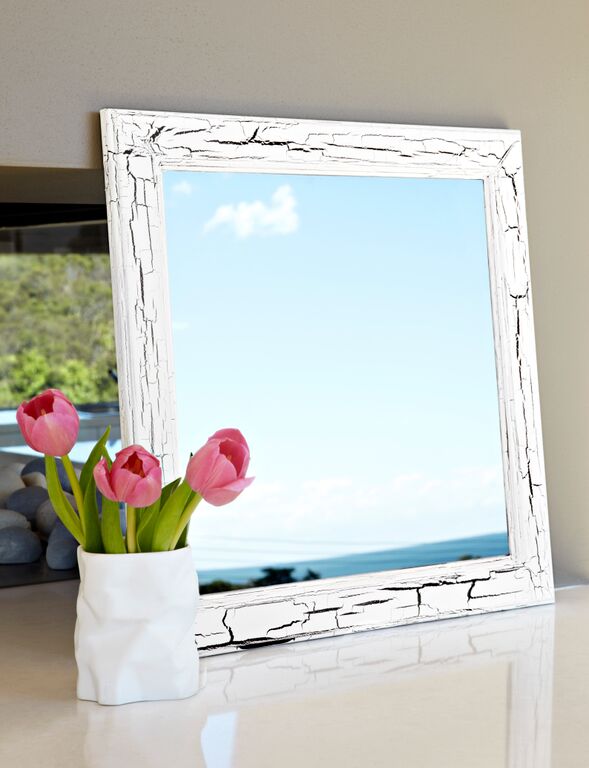 The look also suits many trends and would be perfect for homes that have a shabby chic or coastal style. If your home has a shabby chic style, than the Crackle Lacquer look is perfect. Shabby chic is all about furniture that shows the signs of wear and tear (in a chic way of course!), so distressed, vintage-style furnishings teamed with soft, opulent, country home decor is ideal. Pair your Crackle Lacquer piece with pastels, patterns, mismatched pieces and worn textures.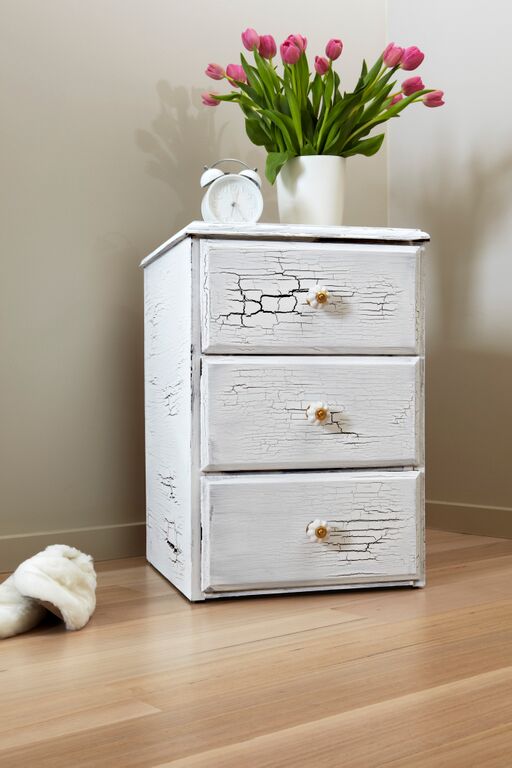 If the coastal look is more to your fancy, we recommend teaming your Crackle Lacquer furniture piece with a palette drawn from nature (think sand, shells, sea and sky). White is the colour of choice, so stick to that paint colour for your statement Crackle Lacquer piece, then add texture and interest through clean, neutral fabrics, like linens and muslins and eclectic furniture of recycled timber and vintage rattan juxtaposed against plush upholstered sofas.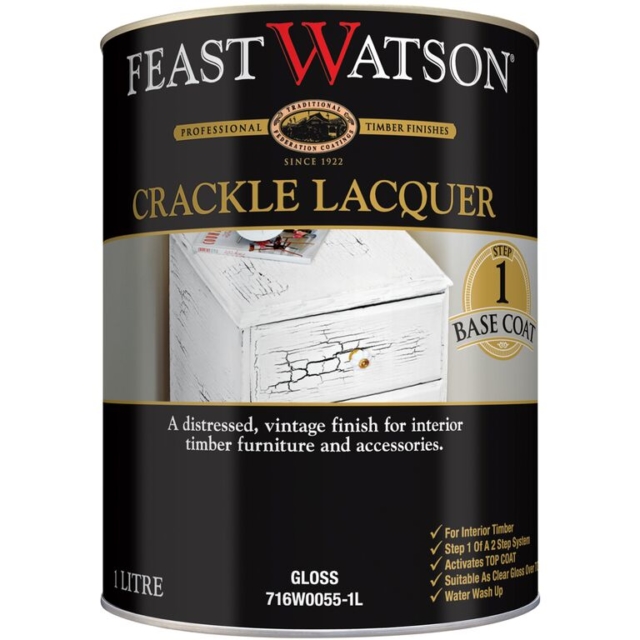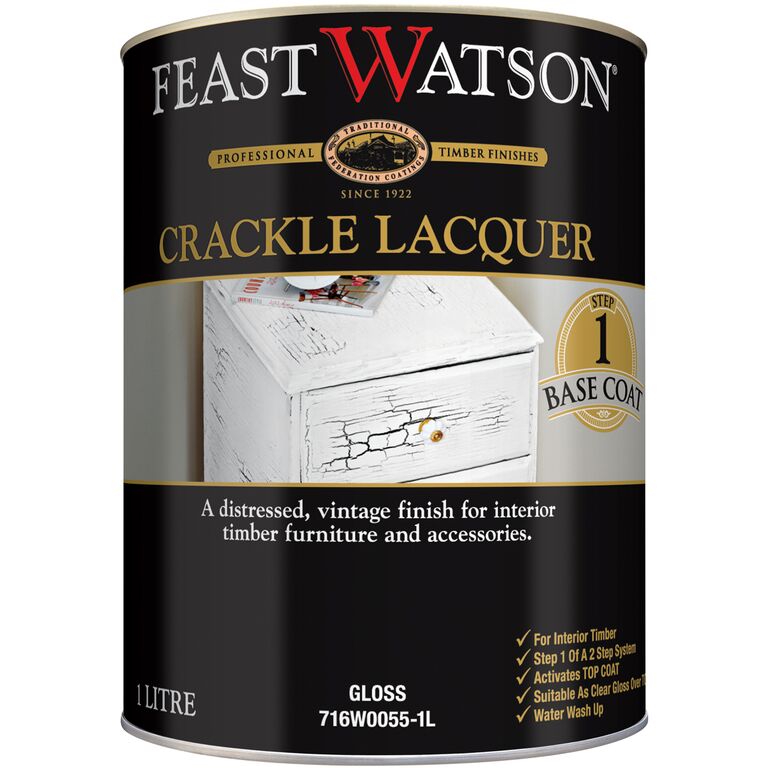 Note: Crackle Lacquer is a reactive process. Individual results will vary due to film thickness, application method, ambient temperatures and substrate. Crackle Lacquer is not recommended for high wear situations or wet areas and is not suitable as a floor paint.
To find out more about Feast Watson products and their application, visit their website and for inspiration, check out the Feast Watson Instagram.