As I'm in Marrakech this week, I thought I'd share with you some Moroccan-inspired homewares from West Elm and Freedom which you might fancy for your own home.
Freedom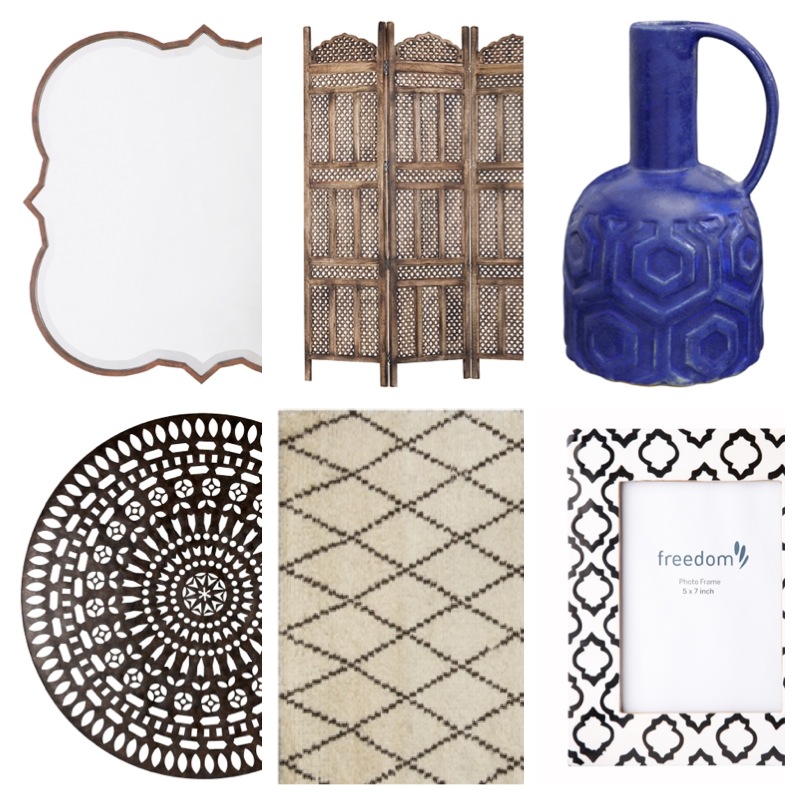 Clockwise from top left: Lewis mirror ($299), Indiana screen ($249), Mia vessel (29.95), Zahli frame ($29.95), Moroccan Boxes rug ($360), Mediterranean wall panel in metal ($149).
West Elm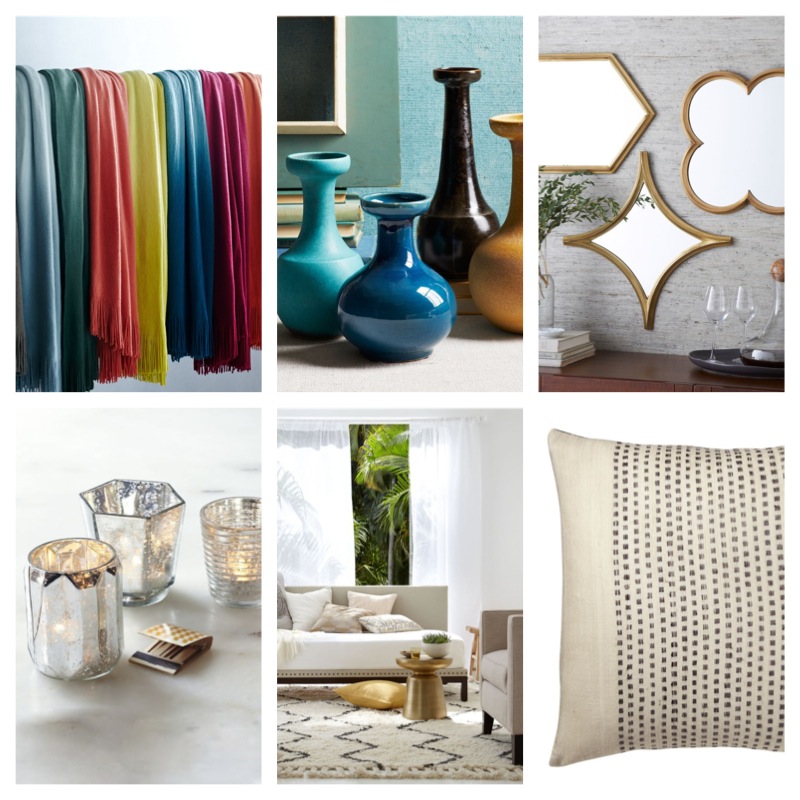 Clockwise from top left: Softest throw in ombre (from $39.95), Modernist vases (from $44), Monte mirrors ($139 each), embroidered dot cushion cover ($49), souk wool rug ($1,799), mercury candleholders ($6 each).
I look forward to sharing some photos from Marrakech with you next week. Unfortunately, airline baggage allowances will prevent me from coming home laden with carpets and trinkets but I'm sure I'll find space for some souk purchases…