Sponsored by OZ Design Furniture
Even if you prefer sunnier weather, if there's one really good thing about winter drawing in, it's the chance to layer up and get cosy at home, changing your look for the new season. As if interiors addicts need a reason to change their décor though?!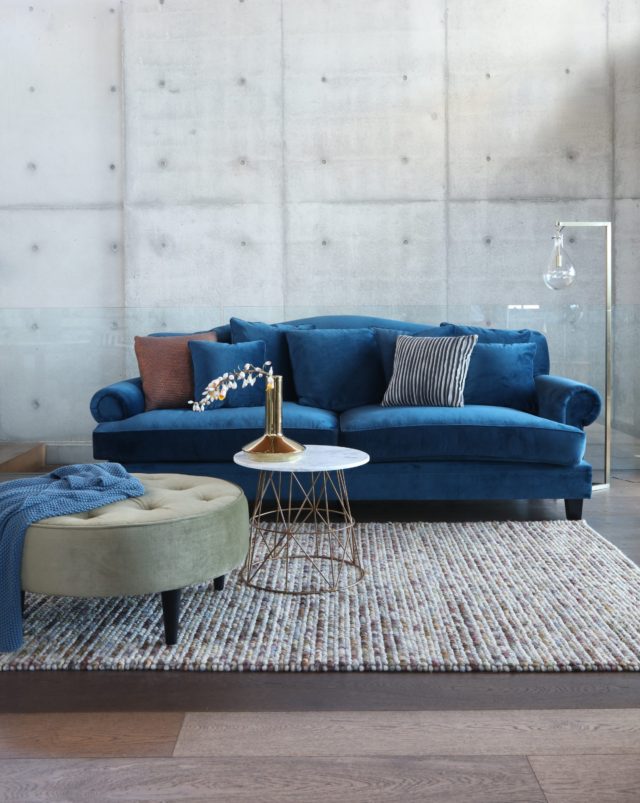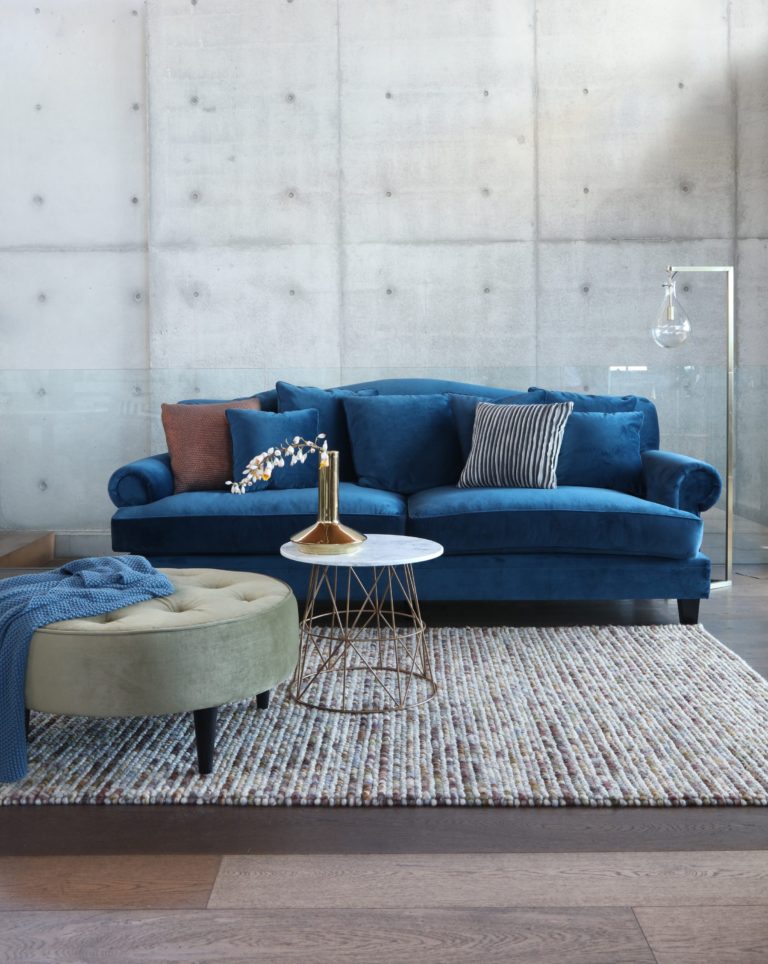 OZ Design Furniture have some beautiful new furniture in store this week to take winter interiors to the next level! As our thoughts turn to hibernation weather, our homes become our favourite place to stay in and have friends over. OZ Design Furniture have created their new collections for living and dining spaces inspired by the latest interior trends so whether you're curling up and reading a good book or entertaining, home is the most inviting place to be. As usual, the brand has its four key looks to choose from: abode, global, coastal and arthouse.
This season, OZ Abode showcases how to create a relaxed feel which is also sophisticated and functional. It's all about warmth and layered texture. Muddied hues of on-trend blush and deep blues create the perfect backdrop to allow the layering of multiple finishes and colours. Moody pastels are showcased through matt accessorising, thick weaved cushions and a hint of a luxe with velvet touches (my favourite!). Metallic and marble accents (these trends aren't going anywhere any time soon!) and floral and abstract patterns in textiles, keep the look fresh and playful.
The ever popular OZ Global collection reflects cultural inspiration from around the world, where the combination of soft brown leathers, raw timbers and tribal colours is key. The sleek lines and soft tan leather of the Boulevard sofa combined with the rustic finishes of the new Penfold range are reflective of this look. Natural hides thrown over surfaces heighten the warmth and depth, and slimline silhouettes are given volume with throws, graphic cushions and a hint of leather. Gold and copper accent homewares and botanicals add to the raw, earthy and organic vibe.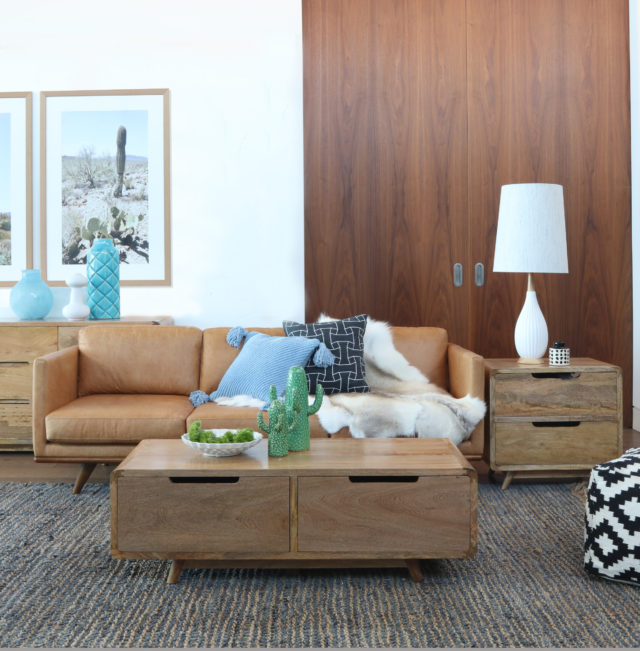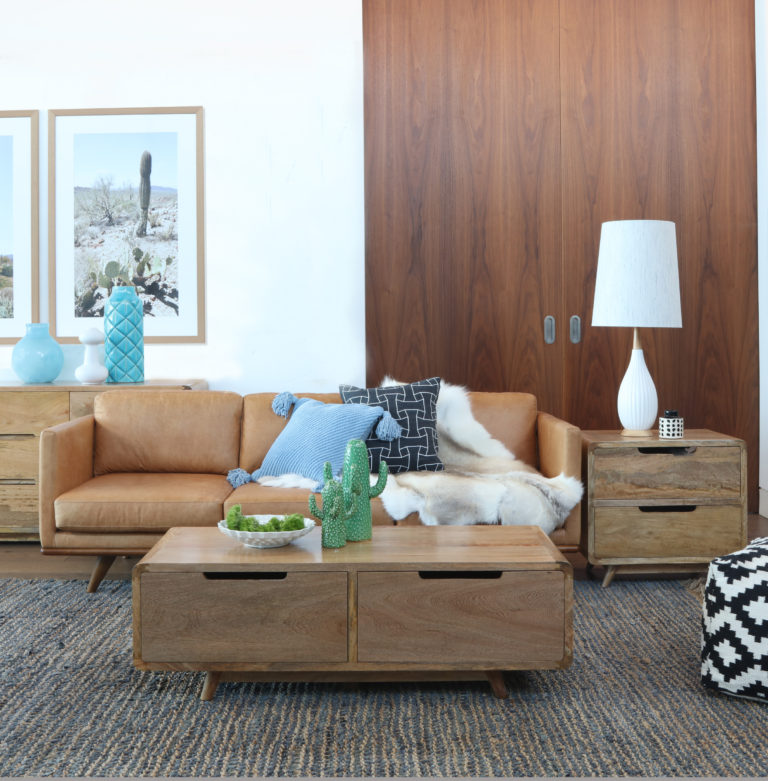 Don't expect any cliches from the OZ Coast collection! This is the beach vibe reinvented! With natural textures and whitewash timbers still being at the heart of every coastal setting, this season OZ Design Furniture show a different take by styling neutral tones with hues of grey, complemented by muted pastels. The use of basket weaves, linen and thick knit wool throws creates a sense of warmth. Another distinct look comes from the use of rustic brown timbers with muted greens and over-scaled botanicals to create a tropical room setting. We love the light and bright Darby dining setting (pictured below).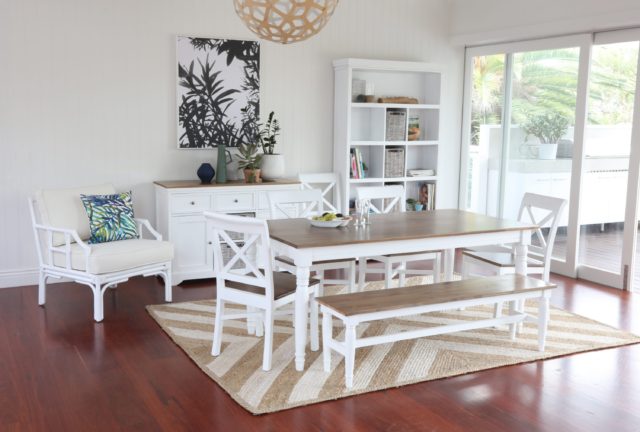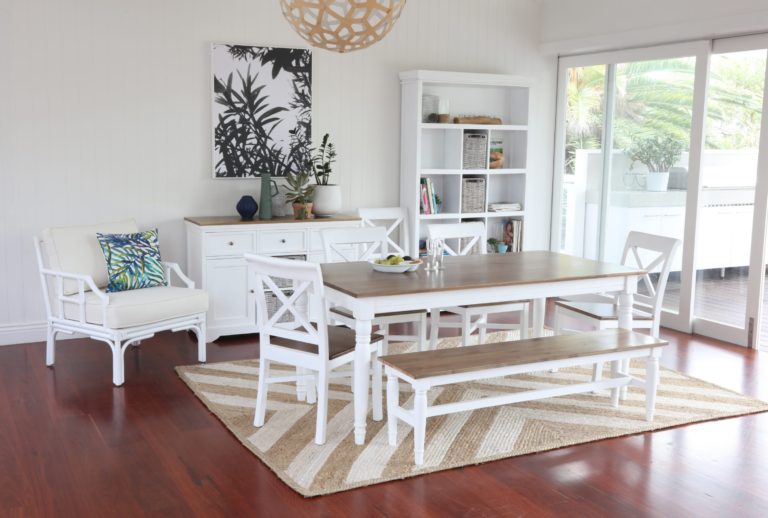 OZ Arthouse is an eclectic blend of mid-century style with a contemporary edge. This season, the collection is about the balance of sleek lines and light timbers, complemented with accents of monochrome and pastel to create a modern and refined room. Check out the new Violet dining setting, Marilyn buffet and Porto desk. The Scandi influence is very obvious, and works perfectly with geometric, faceted, copper and organic finishes in accessories.