The creation of Brazilian-born Sydneysider Karina Pires, House of Six's range of blankets and cushions are made by hand using a variety of natural materials including wool, cotton, linen and rope.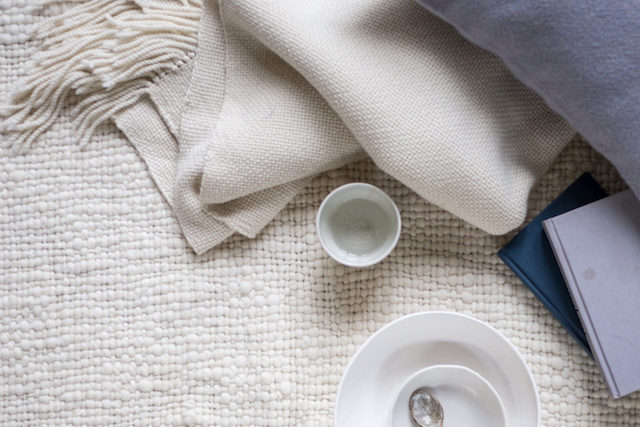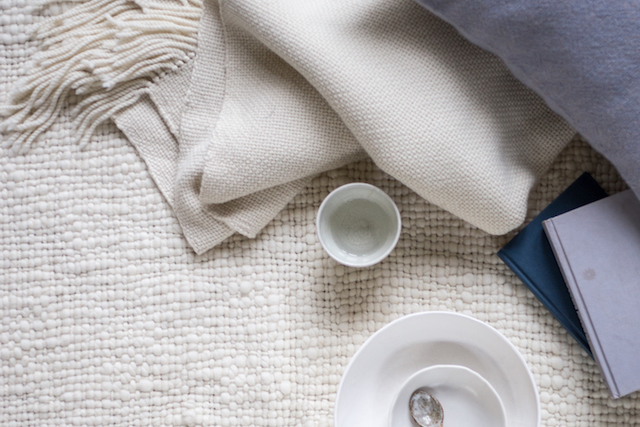 "I love working with natural fibres as I feel closer to nature that way. Limited collections like these cannot be replicated on mass and that is a luxury. It's usually reflected in the price tag but the right product will always find the right home or buyer – it's like mutual appreciation."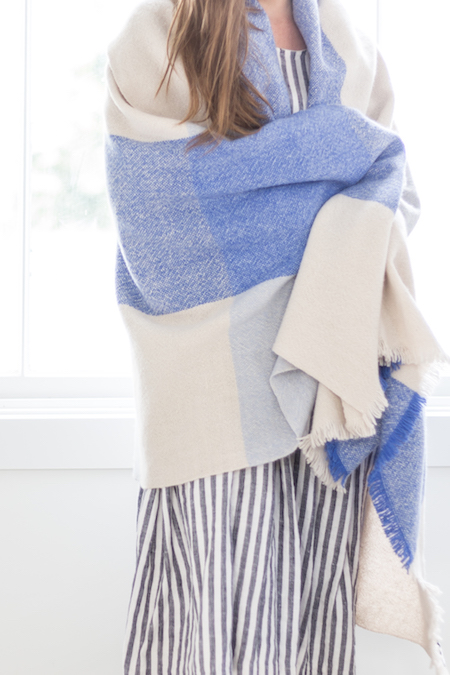 The latest collection, titled 'Mandarins and Aprons,' is inspired by the designer's early life. "It feeds from my childhood memories where I spent a lot of time on my grandparents' farm in Brazil. Life was simple and the days were playful and slow, I remember my Nona wearing faded checked aprons and cooking for us. It was important to me to reflect on that, especially in such over-saturated media days, and capture that feeling," says Karina.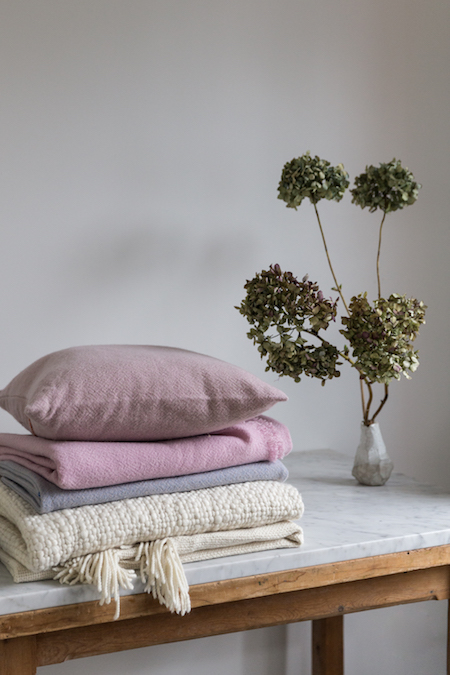 The handwoven blankets and cushions certainly have an air of nostalgia about them — no doubt due to their handmade nature. "It is the connection of the maker's hand directly with a handmade product that I love — the immersion of the maker into the process," says Karina.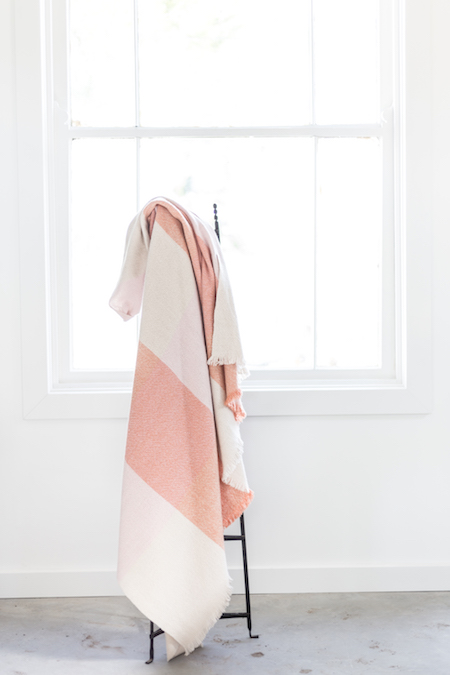 "The time to create a handwoven piece depends on the technique, type of loom and yarn. I usually sample a full piece in a couple of weeks in between having to attend to other work. Small samples are quicker and can be done in a day, they allow you to test the yarn and get a feel for the textile," says Karina of the often time-consuming process.
House of Six currently has a limited collection of handwoven blankets and cushions available at Koskela but you can also buy the range online.
Photography by Annabelle Hickson