A simple and elegant way to bring style and personality into any room, gallery walls can really make a statement about your home. Whether you're framing an artwork, a photo, your child's scribbles, a quote or even a memento from a trip overseas, here are a few frame options to consider for your next curatorial adventure! Top tip: A white mat(board) makes everything look instantly more gallery-like!
LOMVIKEN series – IKEA
Create a classy aesthetic with the very affordable LOMVIKEN series from IKEA. Simple, slim and lightweight aluminium, this understated design will elegantly frame your art pieces without stealing the show. From $8.99 for 21x30cm. Also comes in white or silver.
Gallery frames polished brass – west elm
The more expensive (and solid brass!) option from west elm starts at $54 for 14x19cm but these frames also have glass rather than plastic to protect whatever's inside. They come in a wider range of sizes that will make curating at home all the more exciting and they certainly look expensive!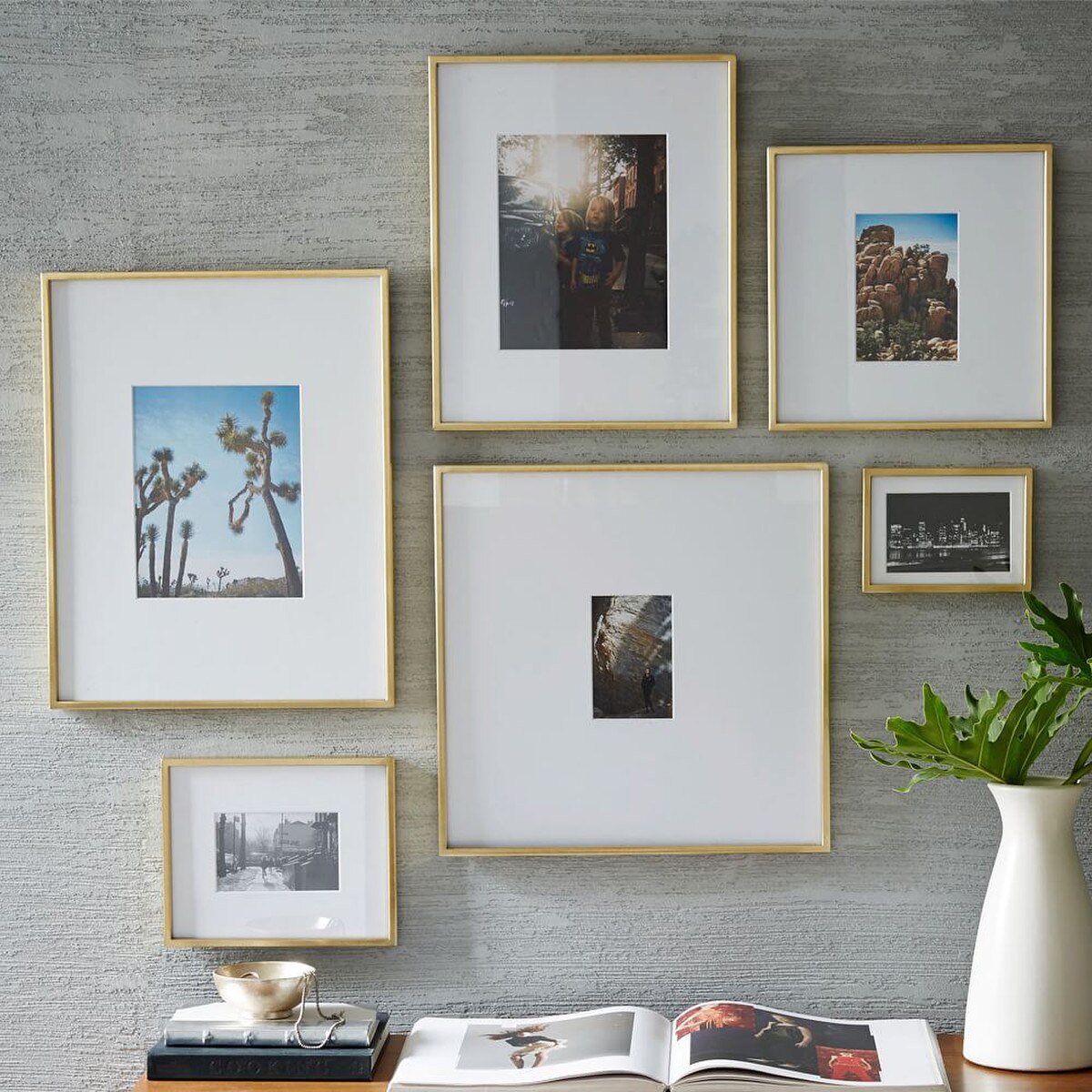 Gallery Perfect 12 piece black frame set – Amazon
For those who want to take the stress out of creating a gallery wall, or those who prefer symmetry and everything just so, this set from Amazon ($173.46) will make life a lot easier. It even comes with a hanging template (with multiple options), removable mats and two sets of art prints you could use on their own, interspersed with your photos or not at all! Free international delivery from the US for Prime members.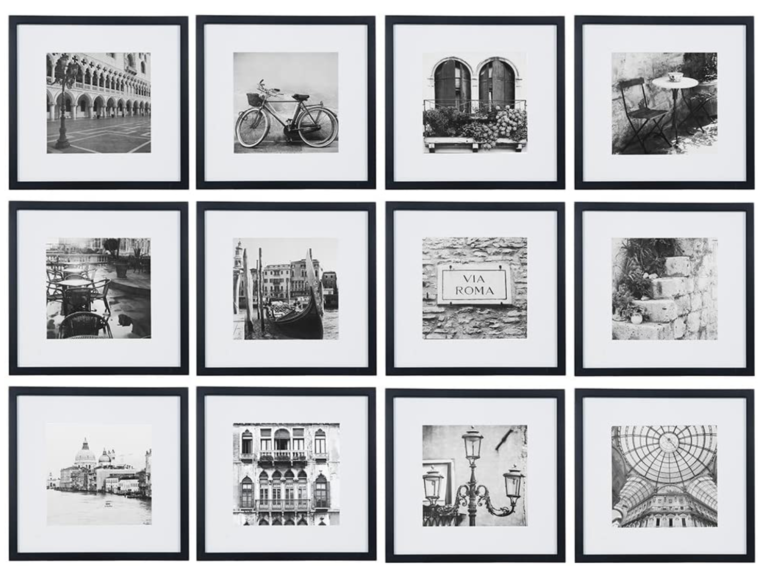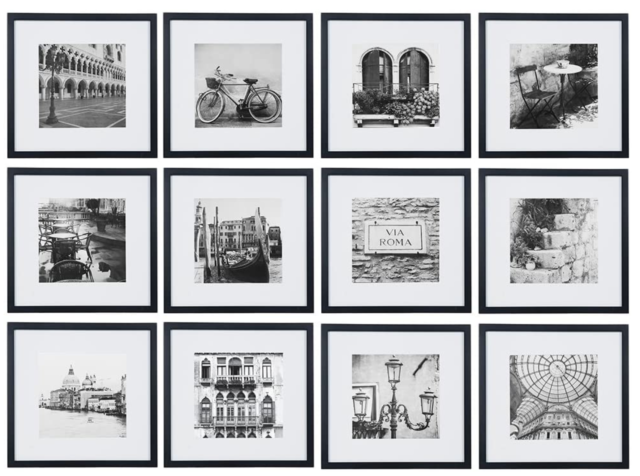 8 pack gallery frames – Target
Classic and clean, this $29 pack of eight white gallery frames from Target (click and collect only) is an easy steal that would suit a variety of works.
Cooper & Co series – Spotlight
Available in three colours, the new range of floating frames from Cooper & Co at Spotlight comes in a variety of sizes as well. This 10 x 15cm frame in white is currently on sale for $10.80!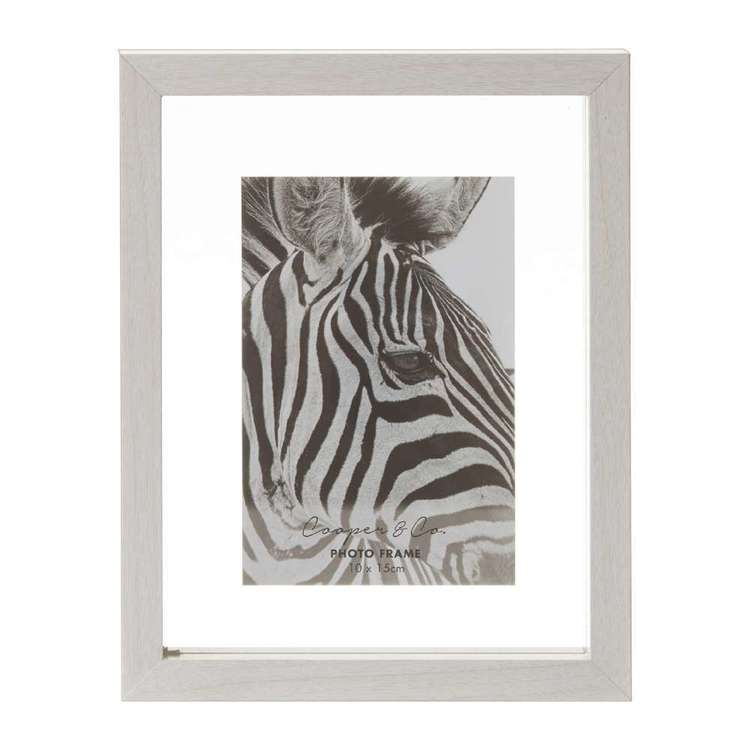 Pax frame cluster series – Freedom
Freedom's Pax Cluster series comes as an already assembled framework that is perfect for those who really want an easy life! Available in different colours and sizes, the whole Pax cluster series is currently on sale – with this particular frame cluster in white at $35.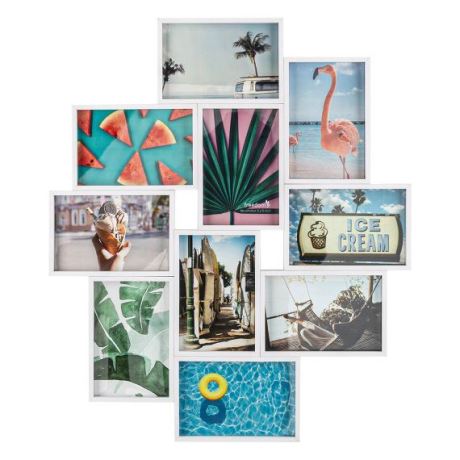 American oak effect – French Knot
This simple, blonde oak-look MDF frame from French Knot comes in a standard A3 size as well as a square 50x50cm. The A3 can be bought singularly ($12.99), in a set of three ($49.99) or in a set of 12 ($129.99). The front is perspex rather than glass which makes it a safer option for kids rooms.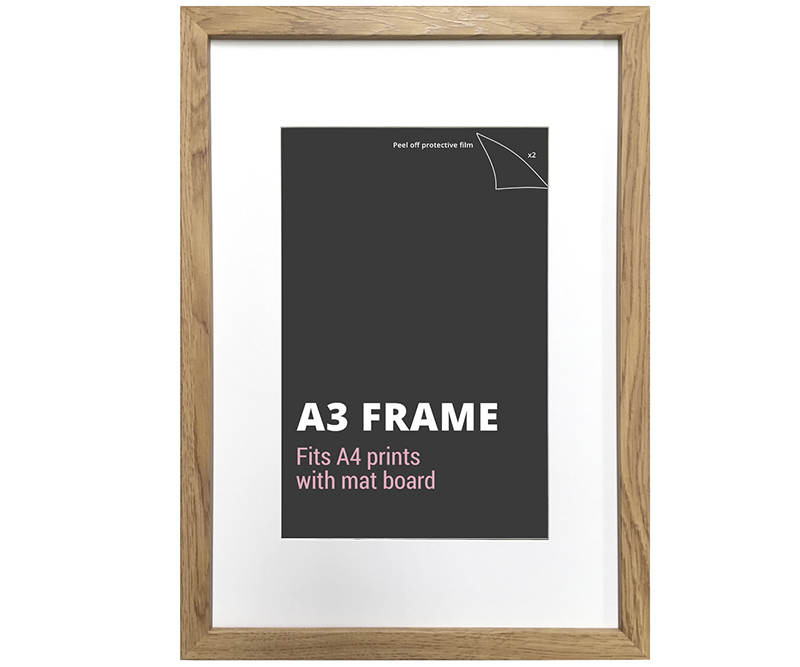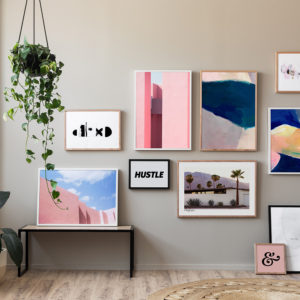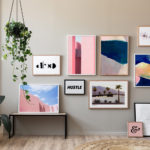 Video tutorial: How to create a fabulous gallery wall
We brought you the new Hunting for George print range and custom frames recently, and the accompanying imagery provided plenty of gallery wall inspiration (see below). And while hanging a…