Interior stylist Jono Fleming has added to his popular collection of affordable and unique artworks, teaming up with Sicilian Australian artist Chanel Sohier. BREATHE is inspired by her personal connection to Central West New South Wales and the seasonal changes in the landscape.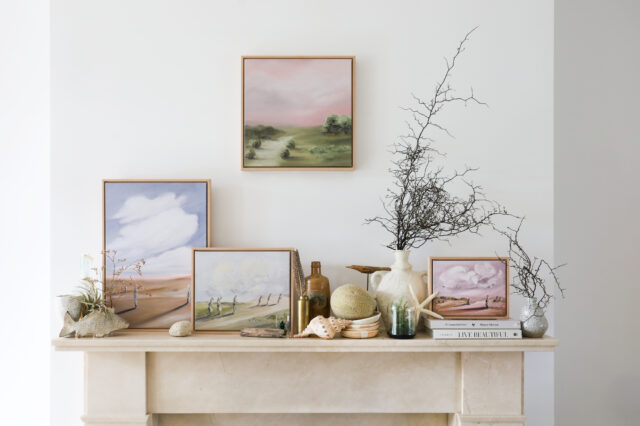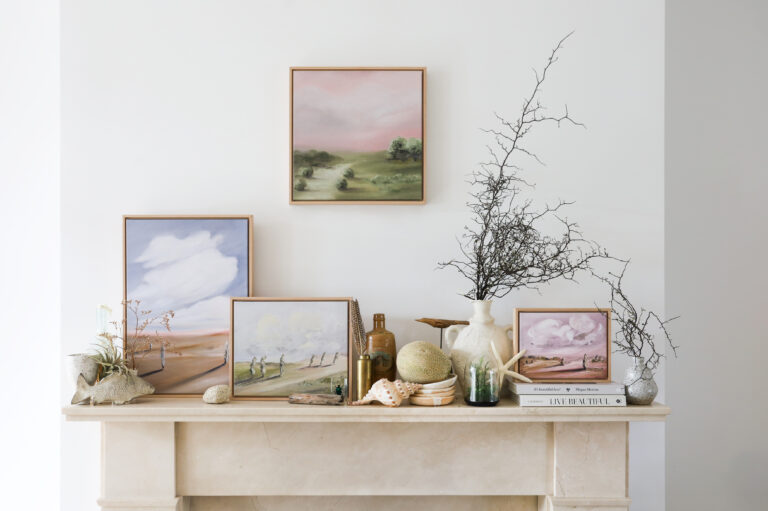 Palette by Jono Fleming was born out of the former Inside Out magazine style editor's inability to find the art he wanted for his own home. "I had something specific in mind – something small scale, classically inspired and versatile to style. Just when I was about to give up my search, I decided to create it myself, with the help of some very talented artists." BREATHE is the third collection, launching today.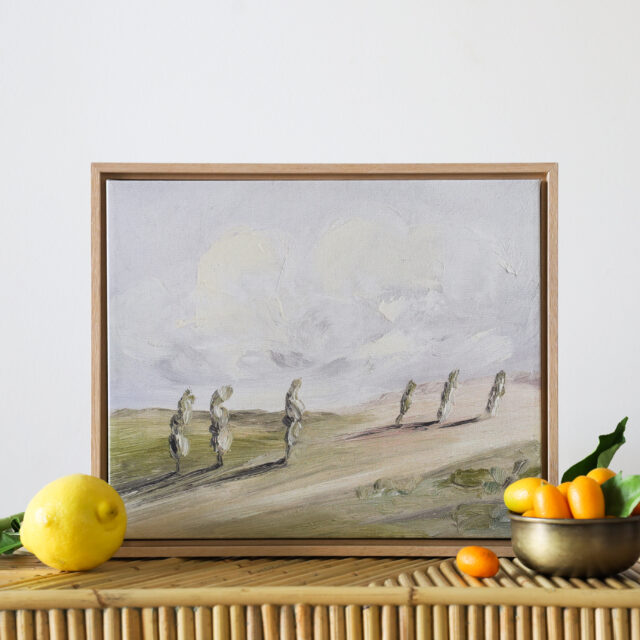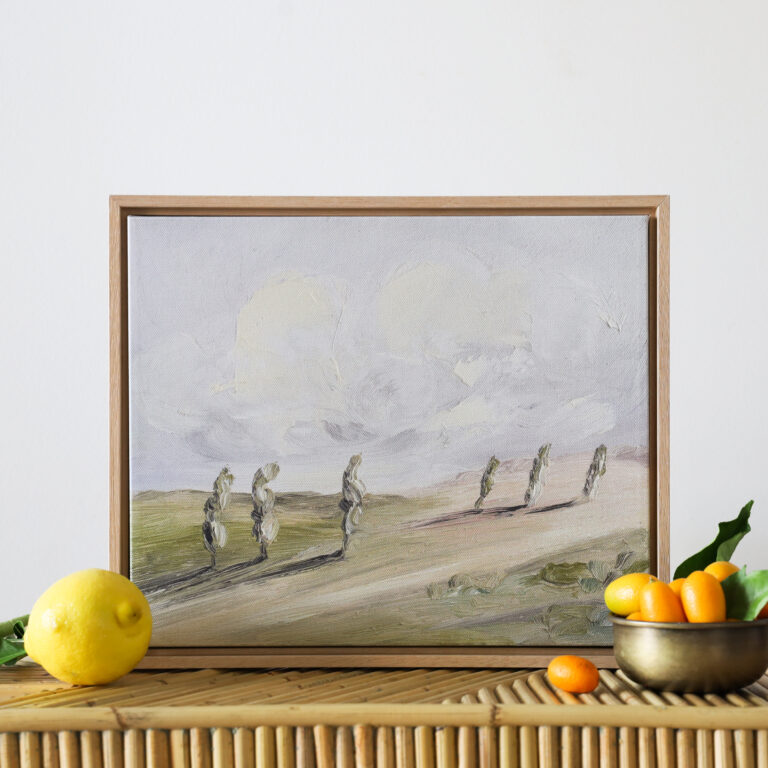 "With over a decade of experience in the interior design and styling industry, and having worked for magazines such as Inside Out, House & Garden and Belle, I've styled my fair share of photoshoots and beautiful homes. I know firsthand how hard it can be to find an artwork with vintage appeal without having to scour op shops with no guarantee you'll find that perfect piece. Palette also shows how art can still be unique and exclusive, without breaking the bank."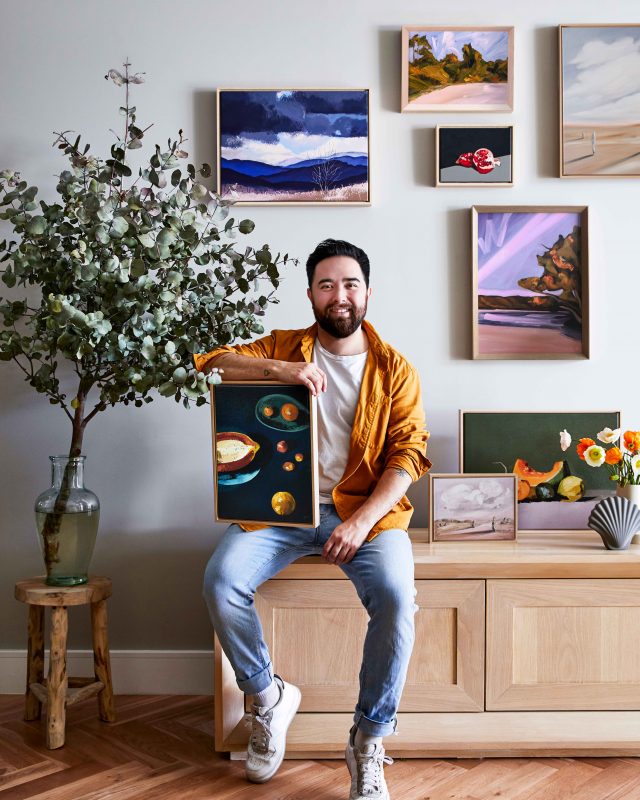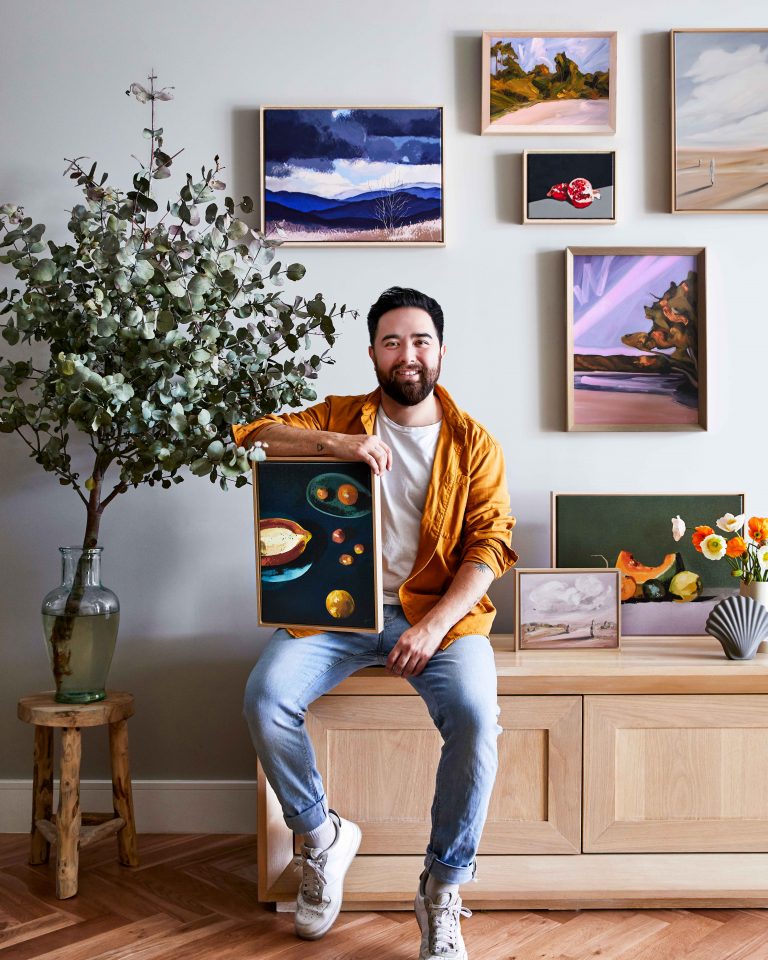 Framed canvas prints start from $155, printed and framed in timber to order, right here in Australia by The Framing Project.
Explaining her inspiration, Chanel says: "Long utilised by poets, the seasons of nature hold metaphorical power; inherently embodying time passing and the inevitable relentlessness of change. We are born into this cycle and as we move through life discovering and searching for meaning, there is a comfort in the magnitude and patterned cycles of the natural world that precede us and shape our world."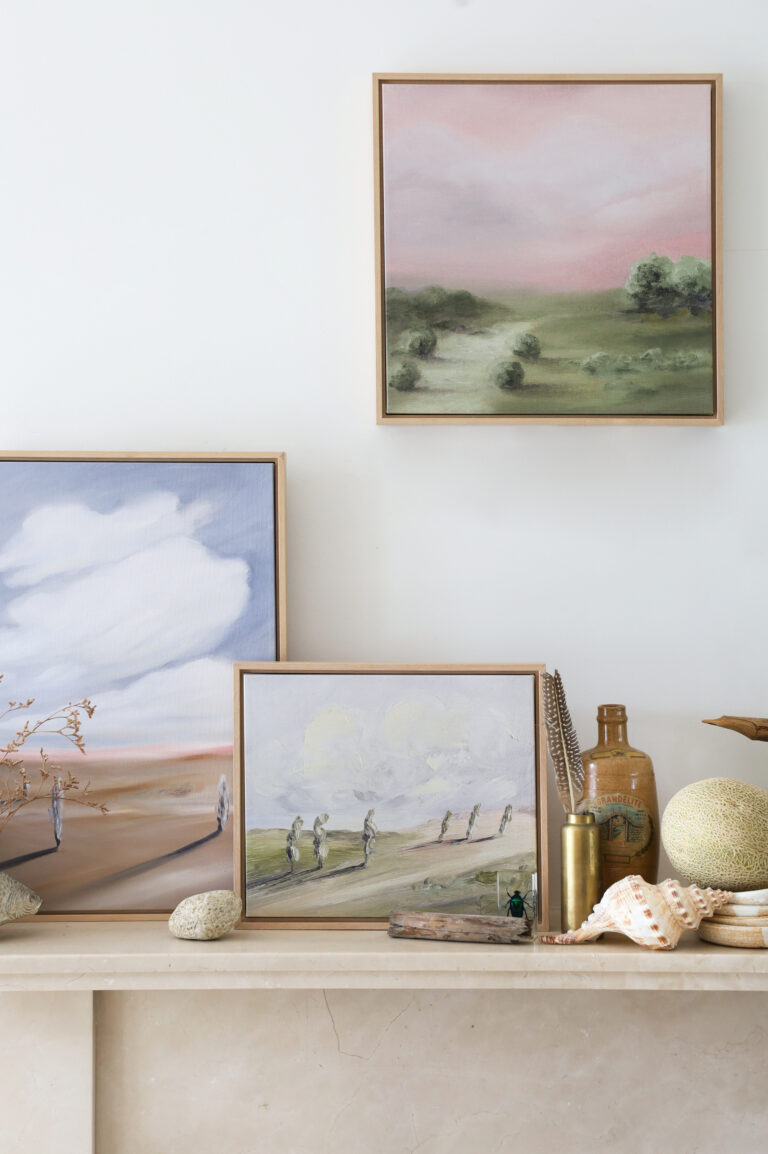 And new pieces in the wider Palette collection mean new picked-for-you wall gallery combos from Jono, who uses his stylist eye to put together pieces that will give your walls instant wow when hung in a group. It's something so many people struggle with so why not, I don't know, borrow a stylist's eye and cheat?! We're here for it!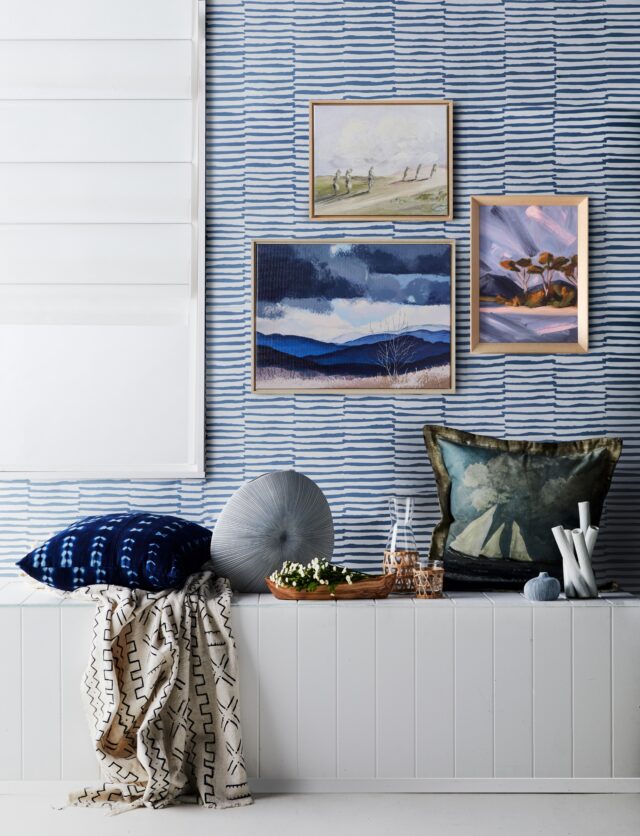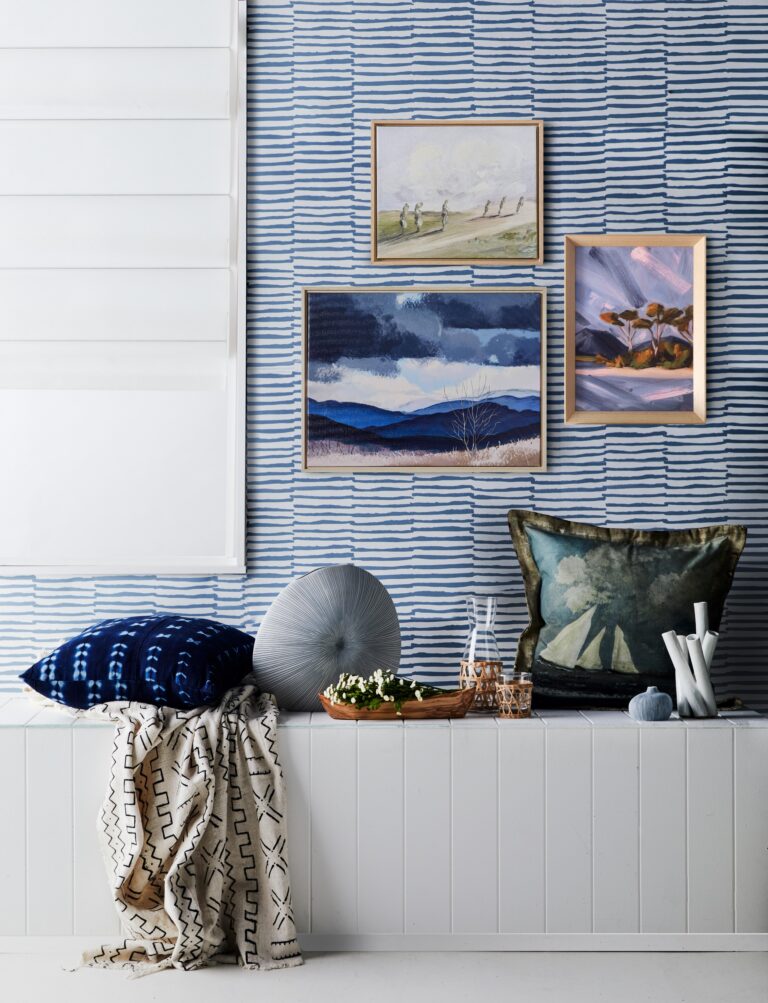 You can see more suggested gallery walls on the website and from $595 for three framed canvases, it is a great way to start, or expand, your art collection.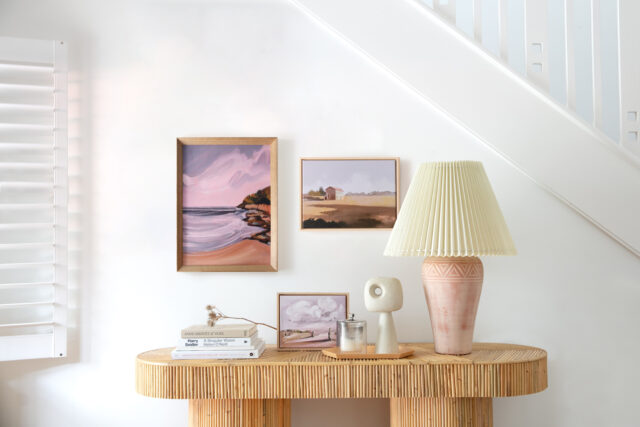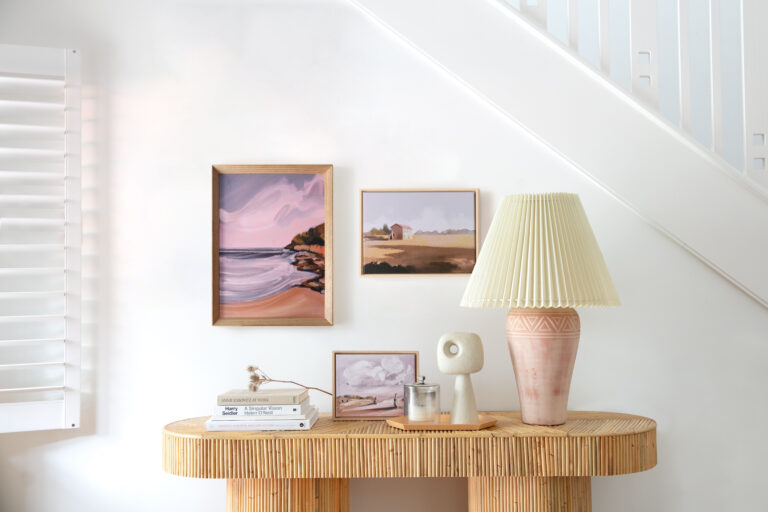 Chanel Sohier graduated from UNSW with a Bachelor of Fine Arts, working across painting and drawing. Her work has been exhibited across the east coast of Australia and has been included in editorial features in published magazines.