Another day, another great new kids linen brand! We can barely keep up but we're loving it!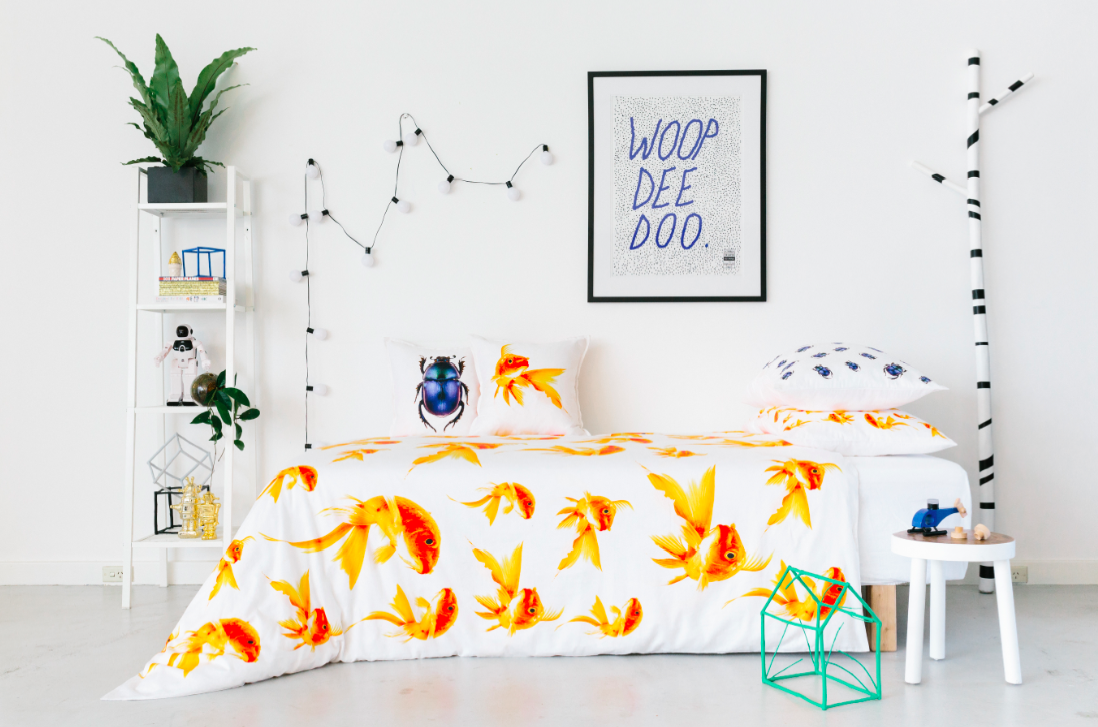 Established in 2013, Dreamers Inc. is a family affair created by sisters-in-law and designers Nina & Karin Altman. Their diverse expertise and backgrounds in textiles and fashion were the perfect start to a modern day kids' label. Combining the latest trends in fashion and interior design, while keeping a traditional high quality linen standard and throwing ultra modern technology into the mix, dreamers Inc. was born.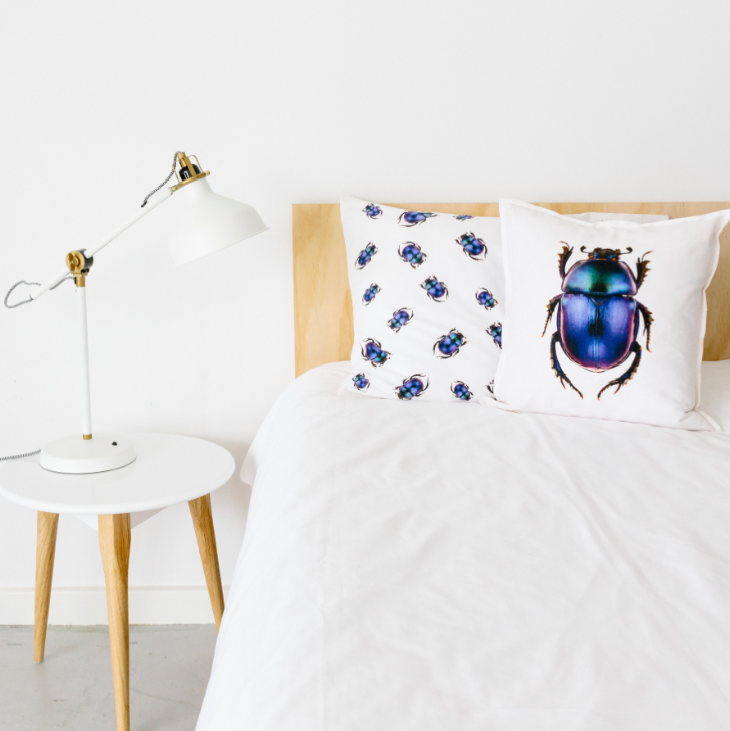 From bed linen to decorative cushions, Dreamer Inc. has it well and truly covered. Focusing on high-end quality with high street prices, the collection offers bed sheets for single beds ($169) and cots ($69); pillowcases ($39) and decorative cushions ($59). Fresh and contemporary, all the designs have been inspired by Nordic elements, with graphic design that will help modernise a nursery or even add a touch of fun to a bright living room or a quirky master bedroom.
The prints are lovingly sourced and developed in their Melbourne design studio. The digital printing technique used captures the finer details to create a life-like version of the image. Children will be nagging for nap so they can visit their cosy beds. From Pink Dove to Dragon Fly, Goldfish, Green Budgie and Green Beetle, your child will surely find a friend to fall in love with!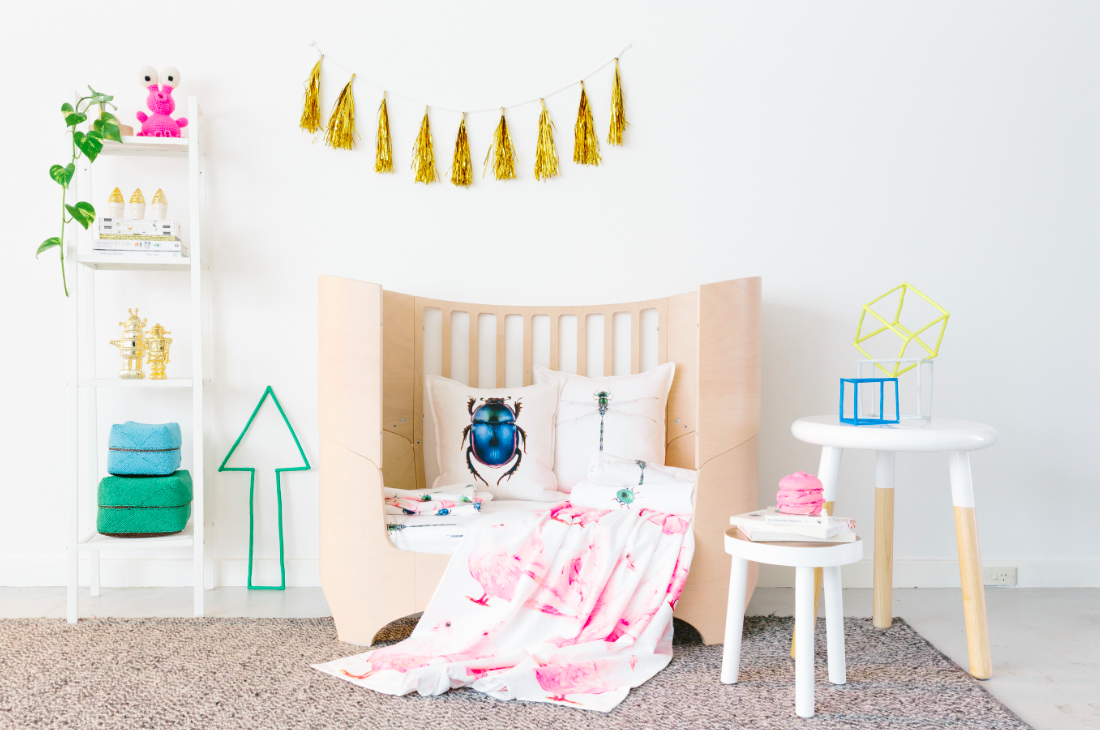 The front of a Dreamers Inc. pillow features a single animal motif on a fresh white background, whilst the back of the pillowcases show multiple images. Made from 100% combed cotton (400 count tread), Dreamers Inc. use natural substrates and breathable fibres. Machine washable, the bed sheets are set to stand the test of time and stay as vibrant as the day they were bought.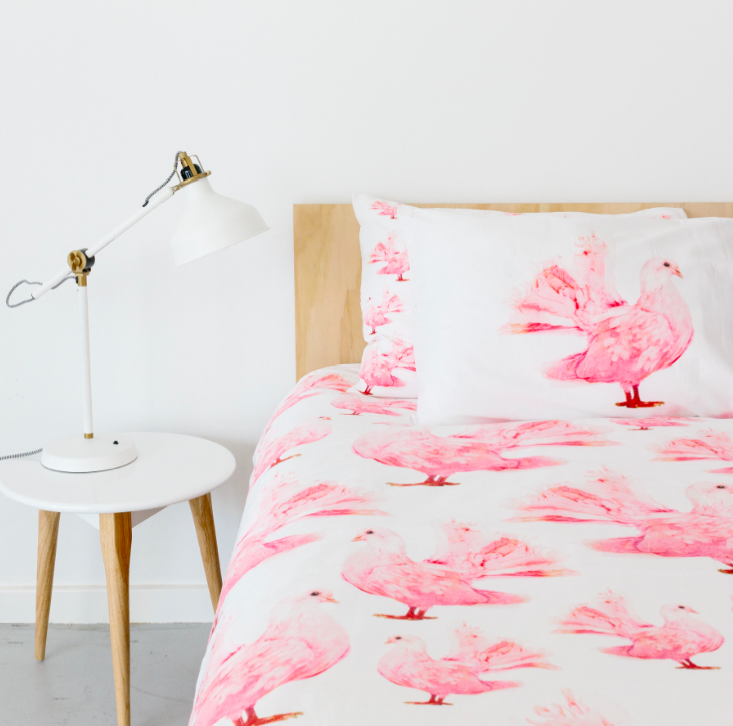 The Dreamers Inc. girls love packaging and they went all out to design some that reflects the high quality of their products while keeping merchandising in mind. Tidy and compact zip-up bags made from 100% cotton canvas showcase matching prints and have been created to re-purpose and re-love!