Fruity and fun, quirky kids bedding label Sack Me! is back with 'Paradiso' – a tropical inspired range of bedding (from cot to king size), accessories, novelty cushions and waterproof beanbags and cushions.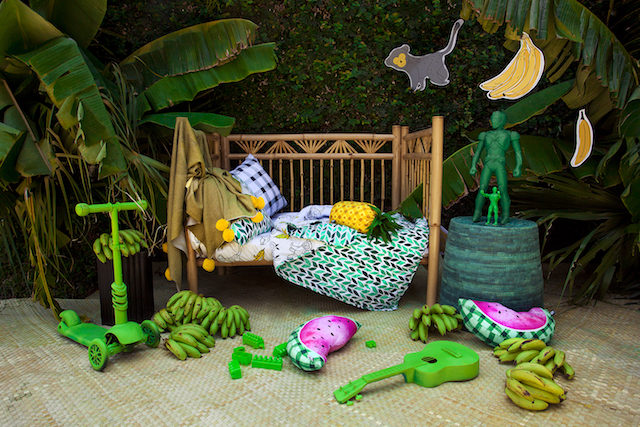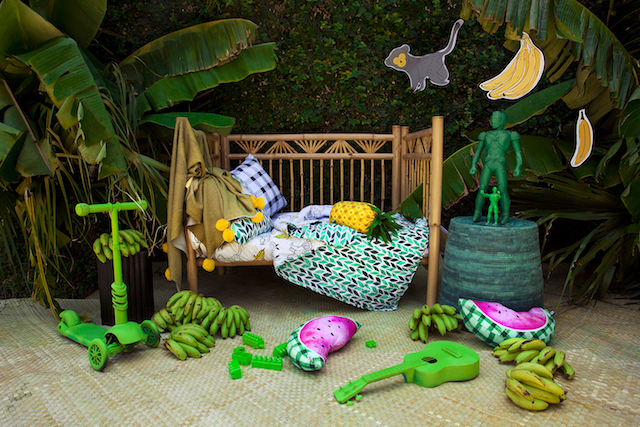 "We wanted to do something a little different this year. We really wanted to capture that laid back feeling of being on holiday, kicking back by the pool, somewhere warm and lush, so we've added waterproof indoor/outdoor beanbags and cushions to the range, and we couldn't be happier with the result," says Sack Me! founder and designer Li-Ann Scott.
The brand's signature novelty cushions feature heavily too with a pineapple, banana and apple mixed back with monkey and flamingo prints. "Our cushions are definitely one of our most popular products. Mums love them because they complete the look and kids love them because they ignite their imaginations, and that's exactly what Sack Me! is all about," says Li-Ann.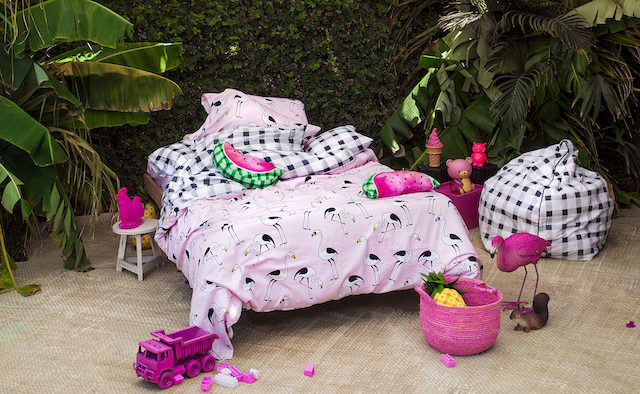 One of the collection's most covetable items is the reversible doona cover – one side features a bright, tropical print while the other features something more restrained so you can tailor the look to your child's mood.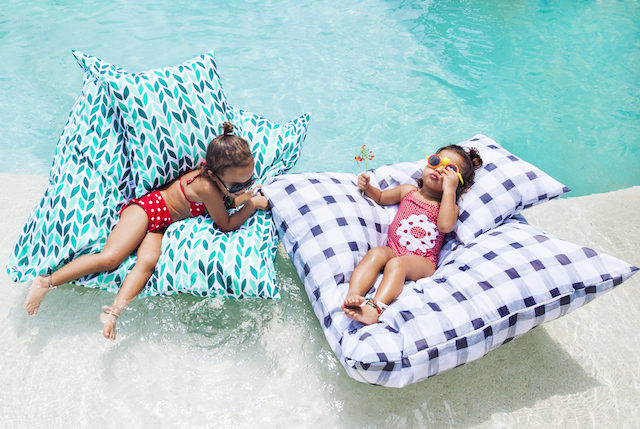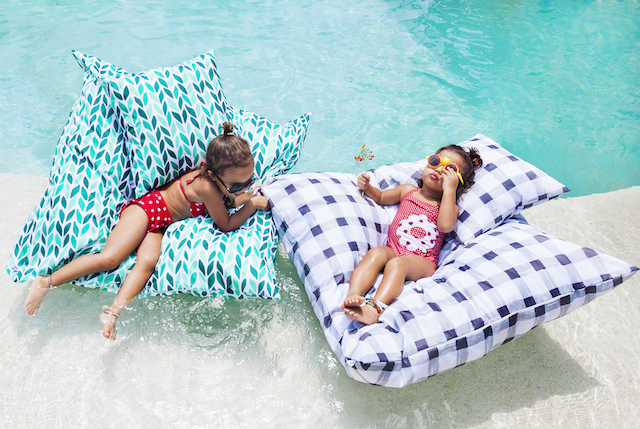 "We wanted this collection to channel a tropical getaway, it's bright, relaxed and playful, but flip it over and you've got something a little more subdued. One of my favourite pieces is the Flamingo doona cover which features quirky flamingos on one side, and classic gingham pattern on the reverse", says Li-Ann.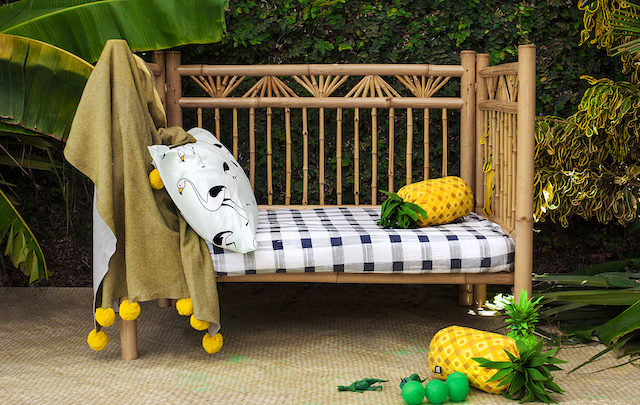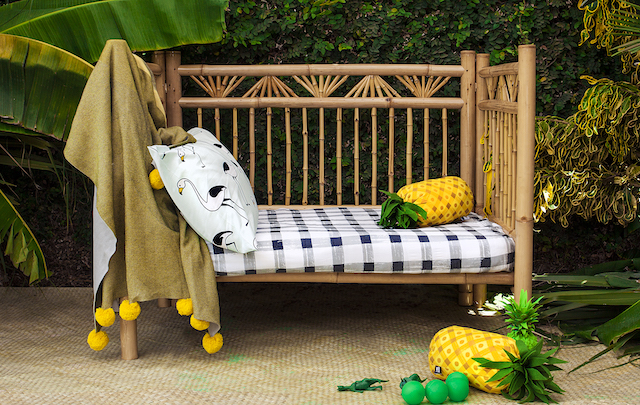 With the entire Sack Me! range designed to mix and match, we love the label's flexible and economical approach. "Everything is designed so you don't have to start all over again when new collections are created, you simply refresh with a new pillowcase or sheet here or there and the look is instantly updated", says Li-Ann.
Shop here.