Proving that clashing prints can work a treat, the unique Sydney headboard brand NOD paired up with Melbourne boutique bedding label Miss Bettina recently to create two layered bedroom looks. A diamond print is styled back with floral motifs and a geometric print features alongside a check and while the looks strictly shouldn't work, somehow they really do.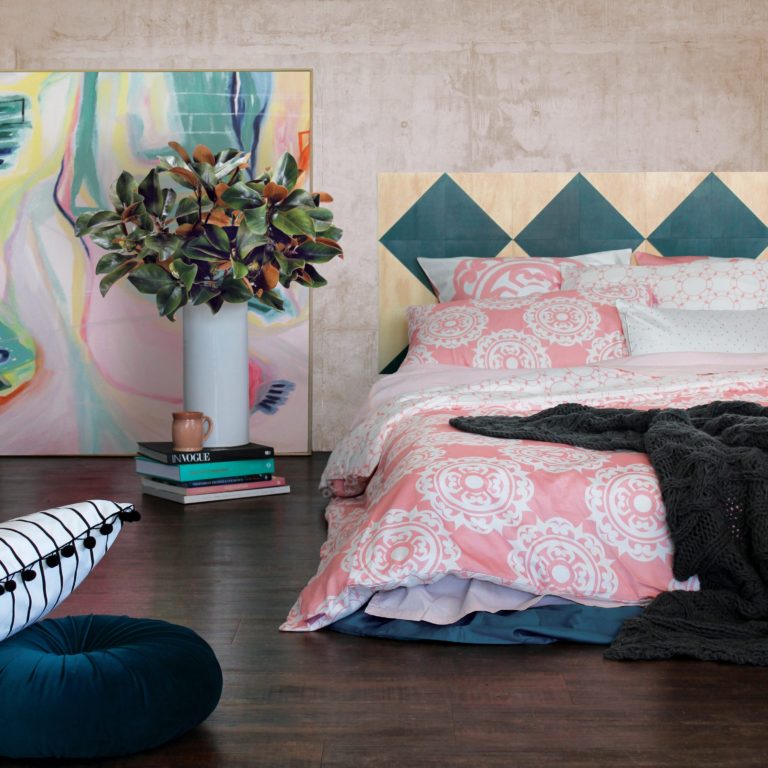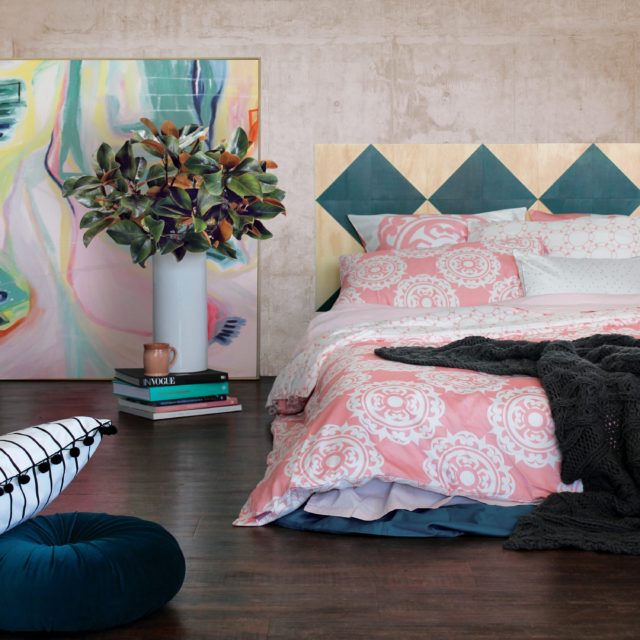 "I've shown my headboards previously with solid quilt covers which look lovely, but I thought it was time to show how great my bedheads can look with ornate bedding," says NOD designer Lauren Esplin. Constructed out of eco-friendly wooden modular tiles (20cm x 20cm), the NOD range of bedheads are conveniently flat-packed for postage and stick easily and directly onto the wall. As an added bonus, they're ideal for small spaces (as valuable floor space is maintained) and they are wipeable,  making them a great alternative to traditional bedheads.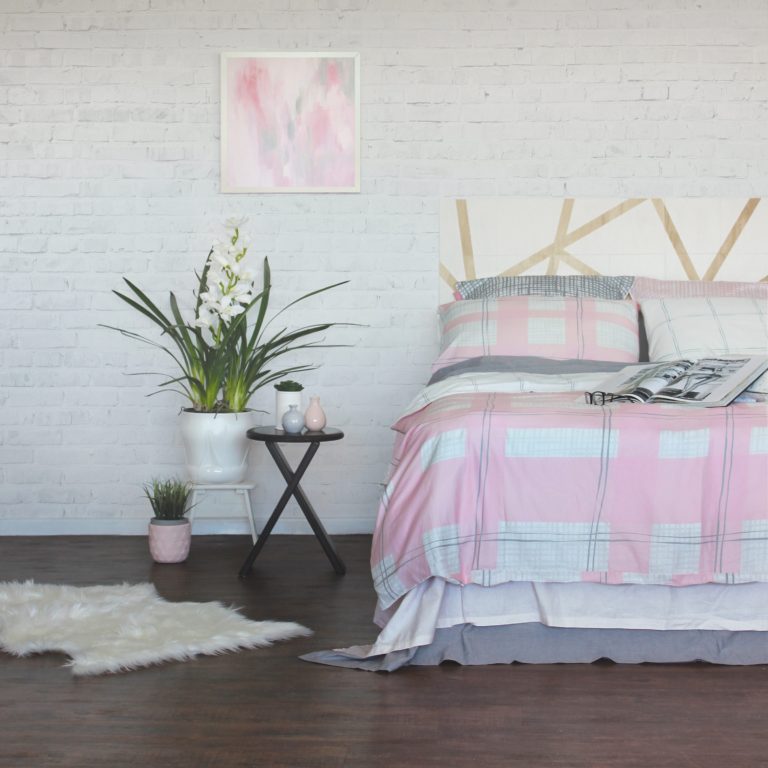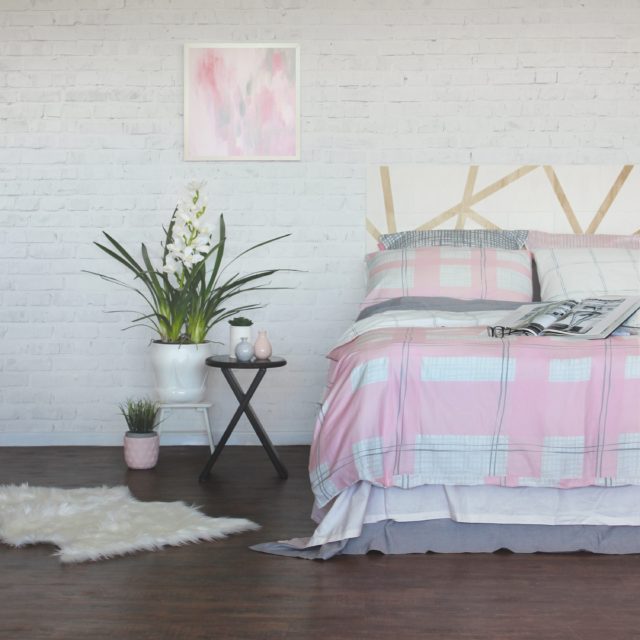 Plain bed linen would seem like the obvious complement, but the recent shoot illustrates just how experimental you can get with bedding. "Combining my bedheads with the Miss Bettina bedding has created an entirely new look and shows how versatile my range is. I am also really passionate about my product and hope these bedrooms inspire people to reimagine their own rooms," says Lauren.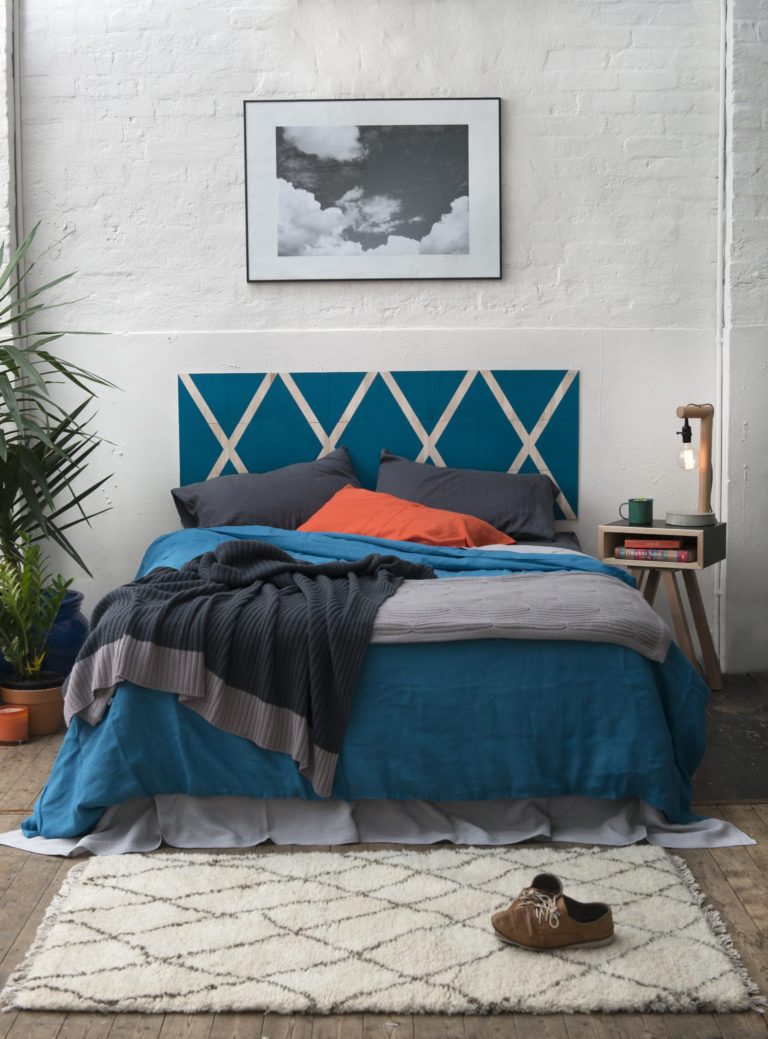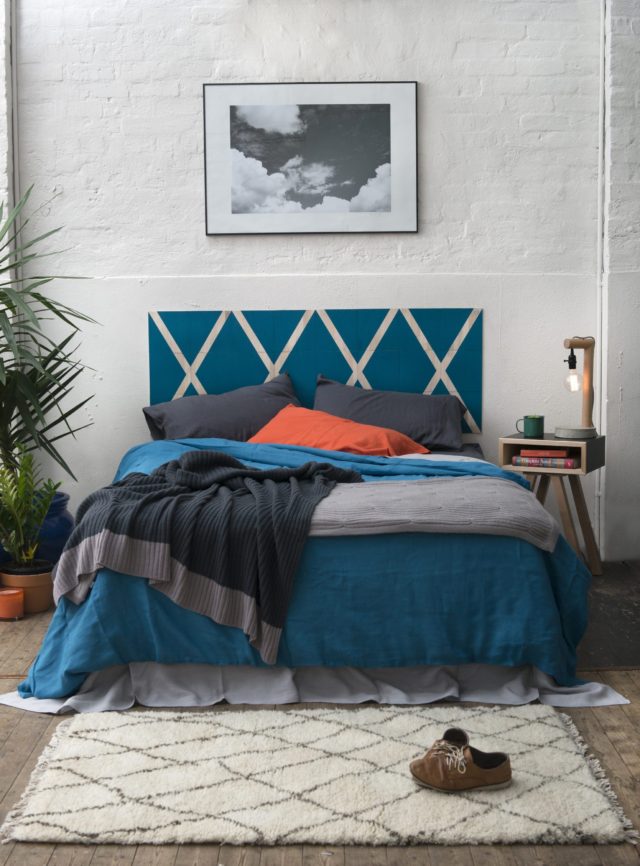 "I love Miss Bettina's new collection and think our ethos is well-aligned, we are both passionate about creating inspirational bedrooms that are creative and unique! I also really enjoy working with other creative companies who are making beautiful things for the home," says Lauren who hand makes and hand paints all of her pieces to order from her Sydney studio.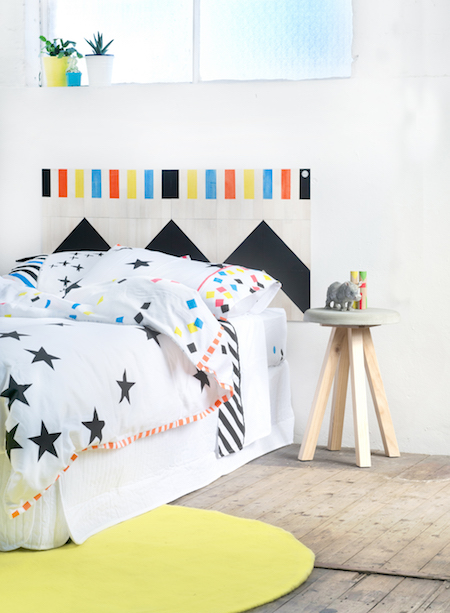 The NOD range is available in an array of patterns (including Scandinavian-inspired and geometric designs) and bed sizes and includes a cute children's collection too.
Shop the range online