Located on Prahran's Greville Street, Chez Mademoiselle is the latest French café and deli to hit Melbourne and it piqued our interest due to its mix of monochrome and unabashedly girly spaces.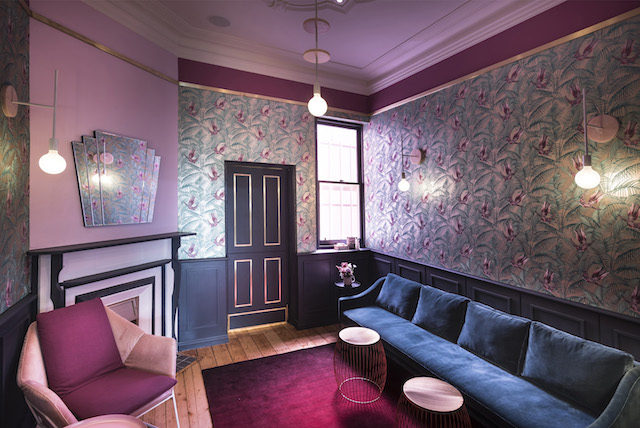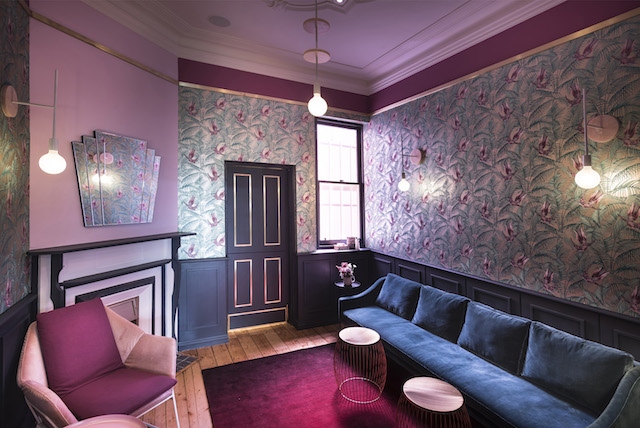 "Our clients wanted to create a French deli that truly represented the modern French woman. They wanted it to exude elegance but also have a strong sense of playfulness," says Shannon McDonald of Studio Y, the firm that designed the space.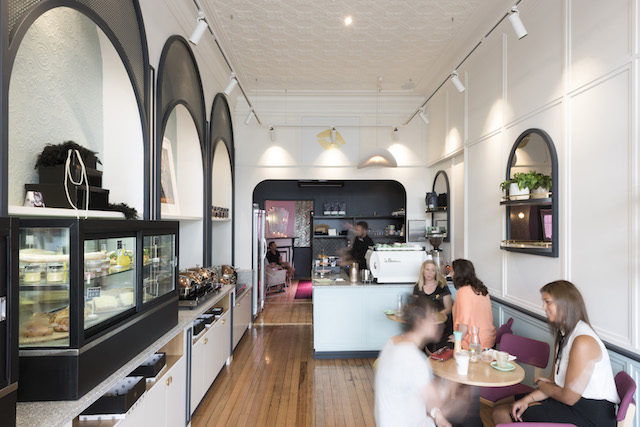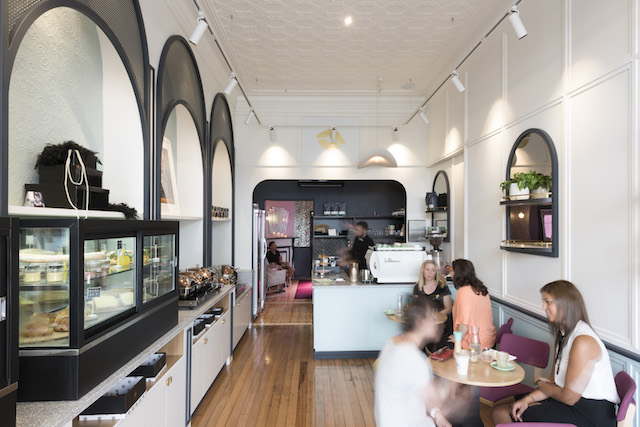 The front of the cafe features bold line work and neutral interiors while the ladies' lounge at the rear is a lot more frou frou – Matthew Williamson's gorgeous hummingbird wallpaper takes centre stage. "We really loved how the palette manifested overall and how it is unashamedly feminine without being girly or alienating for men. We also like how our Mademoiselle's personality changes as you move through the interior," says Shannon.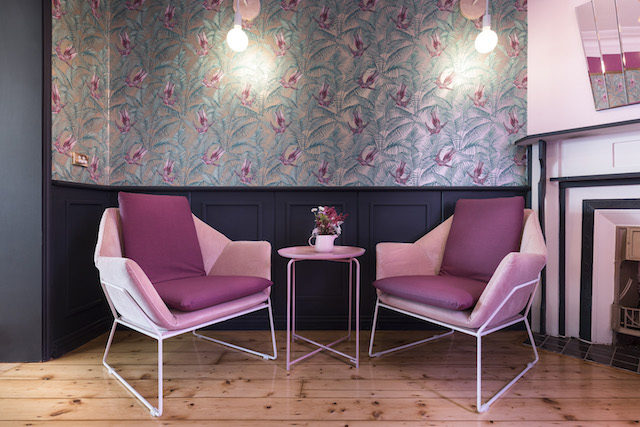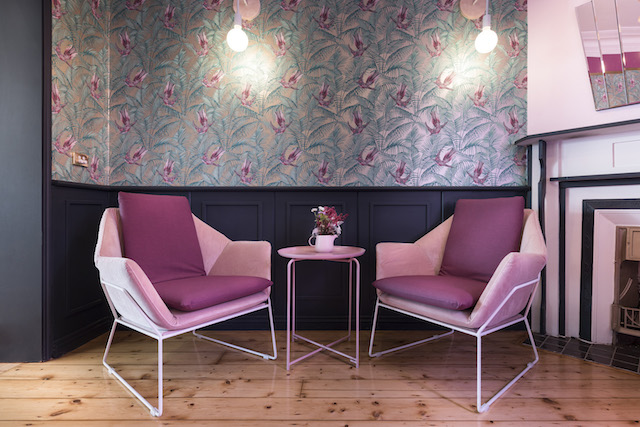 "In front is a retail area proffering colourful macarons, delectable treats and mouth-watering wines. In the rear of the cafe they wanted a ladies' lounge so we delivered a sumptuous retreat adorned with floral wallpaper, velvet upholsteries and ravishing pink hues," says Shannon.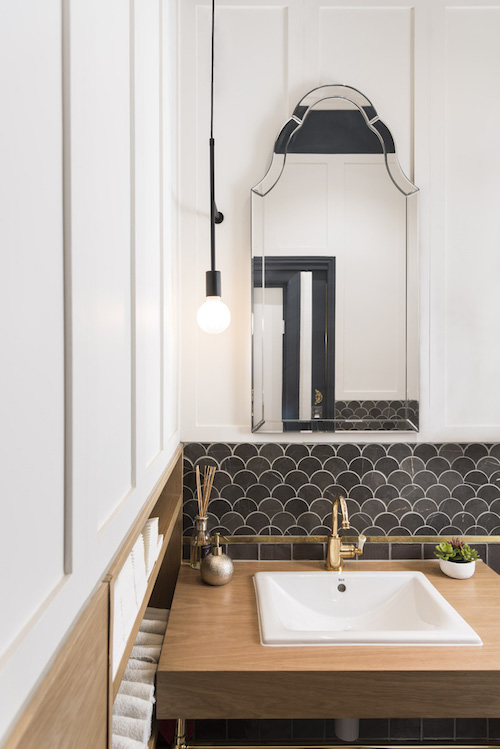 The space features a mix of gorgeous elements including Boden chairs from Boss Furniture and a lighting scheme created by Ambience Lighting that features suspended directional lights that complement the pressed tin ceilings.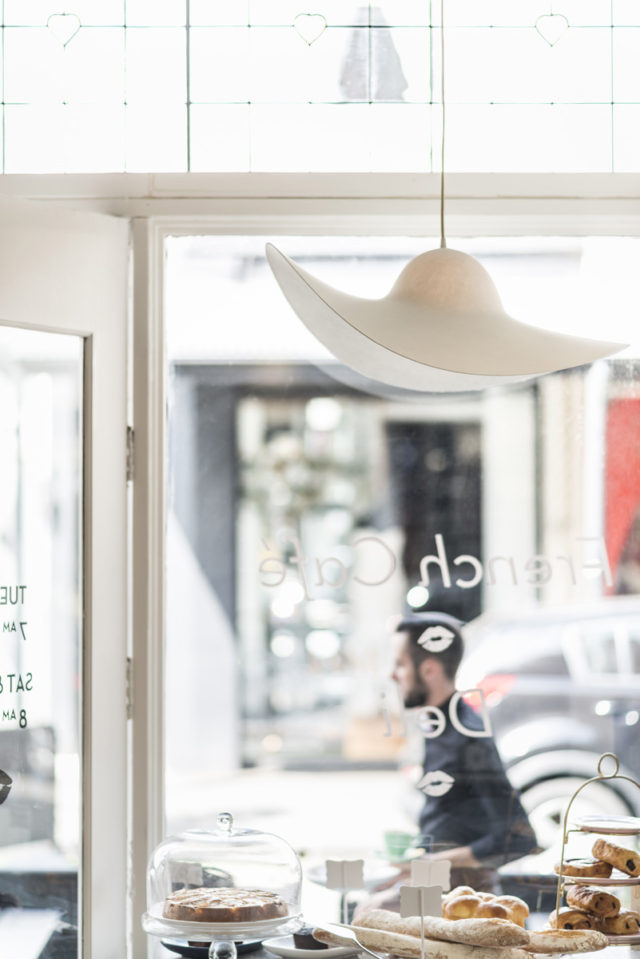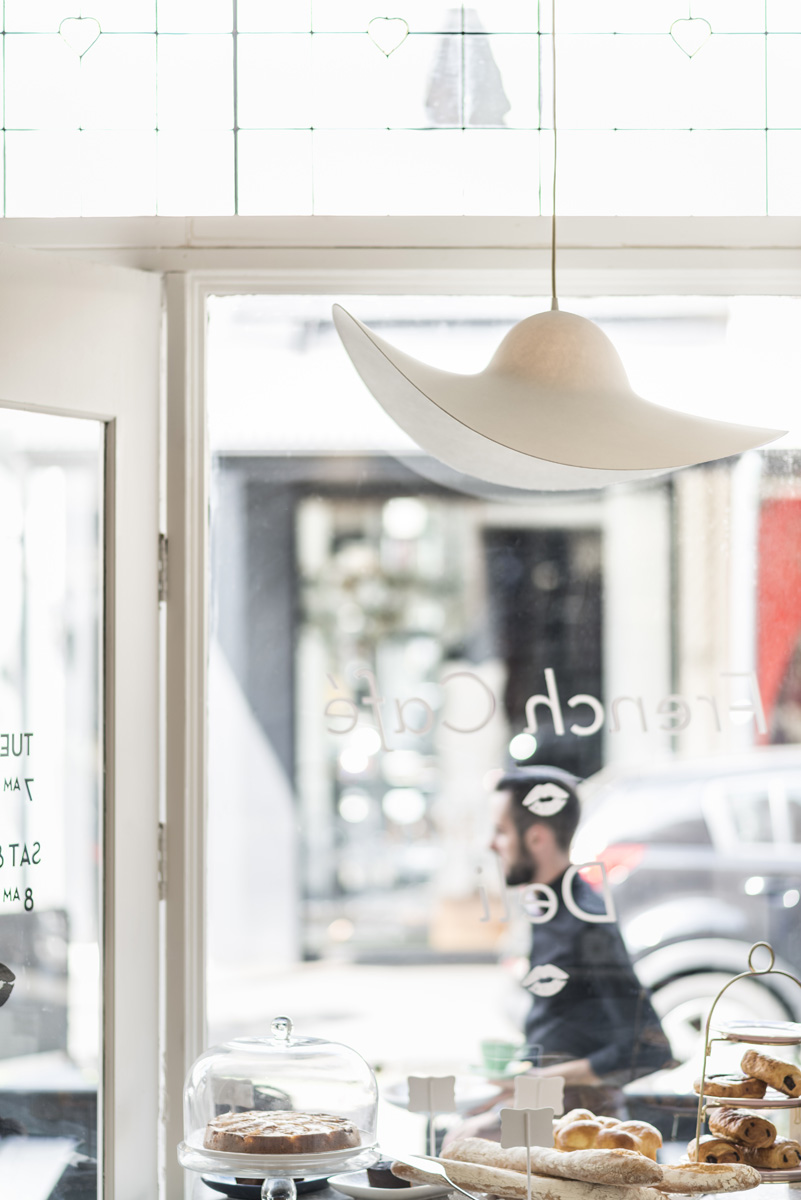 "We also imported unique Hat lamps from ENO Studio in France which playfully beckon passersby from the front windows and in the back space our custom wall lights were commissioned by local designer Volker Haug," says Shannon.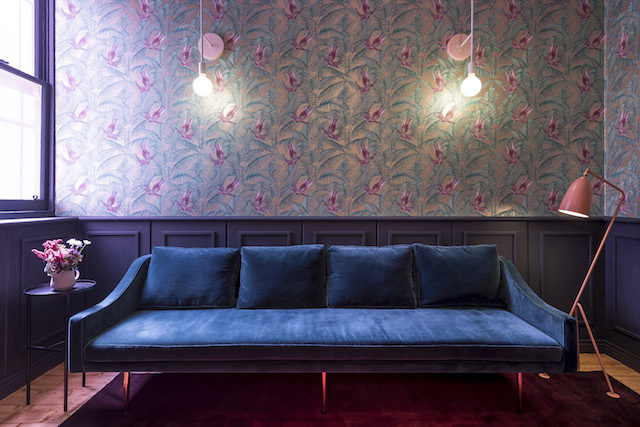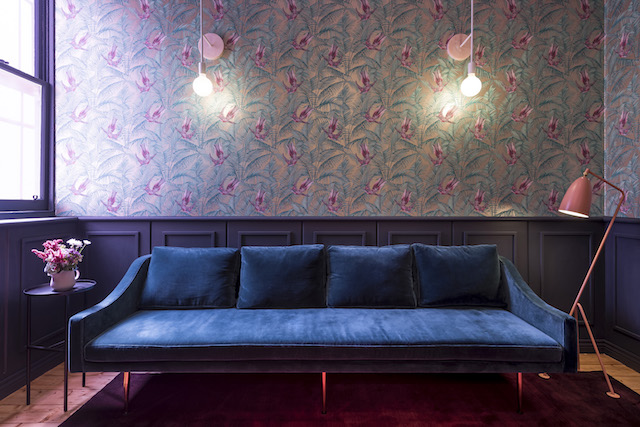 For more on Studio Y